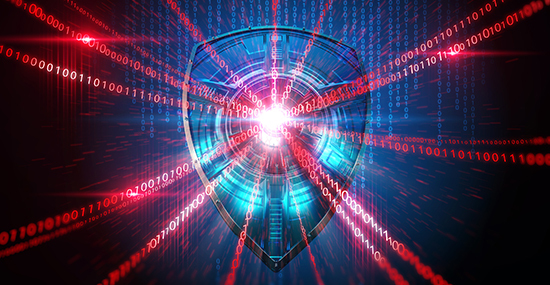 Business computer networks typically start small and grow. And then they grow some more.
As networks expand, they become increasingly susceptible to malware and hackers, and they need better protection.
To secure equipment and electronic information, companies often start by installing a firewall at the entry point to the system. Then it might add antivirus protection and take other steps, such as web filtering to reduce the chances of an employee accidentally visiting an infected website.
As the system continued to grow, they may have added switches to tie the network together and used techniques to increase the efficiency of transferring data. Most companies have also added Wi-Fi service for customers' convenience.
But there's a downside to incremental growth that often gets overlooked: as a network expands, so do the vulnerabilities of the system.
Networks built 10 years ago probably weren't designed with a lot of today's add-ons in mind, and they probably need to be updated.
SDN offers solutions
The growth and continuing evolution of business systems prompted SDN to develop secure solutions to offer its customers.
One step was to partner with Fortinet, a network security company, to offer a unified threat management solution or Managed Firewall Service.
SDN's Managed Firewall Service combines solutions such as application controls, antivirus protection and content filtering. What's being done in one box used to require five, six even seven pieces of equipment.
The benefits for a company include:
Consolidation of security devices
Expansion of the organization's platform to accommodate business growth
Added services
Increased connectivity
Increased capacity
Other service benefits
With SDN's Managed Firewall Service, clients pay a monthly subscription fee, based on the level of service they need. In exchange, SDN provides the needed hardware at no upfront cost to the clients. If and when a device fails, SDN replaces the equipment as part of the coverage.
Specific advantages include:
Device management
Device updates
License management
Device replacement
Installation expertise
Businesses don't lose control of their networks - they have complete control over security policies. Instead, they build on a relationship to continually improve the system.
SDN also offers Managed Router Service, which also can help protect and speed up networks. Router service operates on the same principle as other managed services. SDN supplies the routers to safely connect a business network. SDN also supplies replacement parts and updates as needed.
Like Managed Firewall Service, Managed Router Service can reduce upfront costs for clients and allow them to focus more of their attention on their core business operations. With SDN taking care of the details related to firewall upkeep, clients are free to review performance reports and enjoy the UPTIME.
Regardless of their need, SDN's experts can help businesses make sure they have updated equipment and adequate network protections in place.