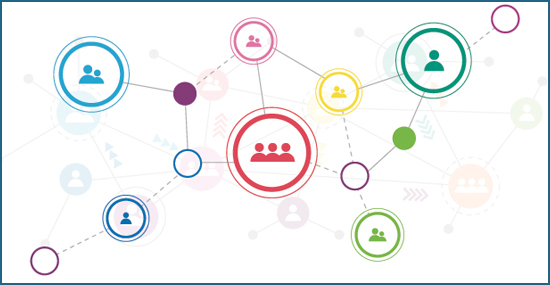 ---
Sending information on the public internet is not always an efficient or dependable way to transport important information. A message can bounce around intermediate checkpoints and take a long, seemingly odd path to its ultimate destination. But time isn't the only thing that might be wasted.
Through the years, new data-transporting techniques have worked to minimize such issues. Multiprotocol Label Switching, or MPLS, is among them. MPLS was created roughly two decades ago and has emerged as the prevailing solution, according to some telecommunications experts.
MPLS is a data-transporting method that is not tied to a specific, underlying technology. It can pre-direct data from one network node to the next rather than send it off to an overall destination.
"The term MPLS gets used a little loosely," said Gary Fischer, a sales engineer at SDN Communications in Sioux Falls. "In its truest definition, it's the underlying technique to deliver different kinds of services."
MPLS is used in building private networks for customers on a common infrastructure, he said.
It essentially links diverse transportation protocols to create a converged network. A single company or organization can seamlessly connect multiple offices into a high-performing, scalable network. Roundabout paths in networking routes can be minimized to increase efficiency in bandwidth use.
MPLS can also prioritize voice, video and data flow by routing higher-priority communications along the most efficient pathway. It controls traffic by labeling packets of electronic information with delivery instructions.
BENEFITS
Its biggest, overall benefit might be that it uses the existing technology to seamlessly converge multiple technologies into a single network, connecting multiple locations. But Fisher shared several other potentially significant benefits for using MPLS in enterprise networks:
Private, consistent and reliable network infrastructure compared to an internet-based or SD-WAN-type of network
Any-to-any direct connectivity between all locations
When all sites have any-to-any connectivity the loss of a single site won't cause a network outage at other locations, which builds the network foundation for disaster recovery solutions
Reduced customer network equipment – a single MPLS layer 3 wide area circuit is directly communicating to all remote sites simultaneously
Single-vendor troubleshooting compared to an internet or SD-WAN-type of network that may encompass several network providers
Six queues for SDN Communications to participate in end-to-end Quality of Service with the customer to ensure time-sensitive and business-critical applications receive preferential treatment
Redundant failover capabilities within the SDN Communications MPLS network core for increased customer UPTIME
Layer 2 agnostic for last-mile connectivity into the SDN Communications MPLS network core
SDN Communications has several network-to-network interface (NNI) connections with national and international service providers, allowing global connectivity into a single SDN Communications MPLS layer 3 VPN network
Ability to augment a customer's MPLS layer 3 network utilizing SDN Communications' SD-WAN product to provide increased network UPTIME
The biggest downside to MPLS, according to some national experts, is the expense of buying the product rather than just sending information over the public internet. However, MPLS is expected to continue to play an important role in securely connecting regional businesses with multiple locations. It's also important to organizations that are highly dependent on real-time results.
COMPATIBILITY
MPLS private networks can be used with SD-WAN, a newer transporting solution that is growing in practicality as well as popularity.
SD-WAN is short for Software-Defined Wide Area Networking. The first reliable SD-WAN solution came to market about ten years ago to help businesses take advantage of networking options and possibly reduce costs.
SD-WAN overlays public and private infrastructure and can orchestrate connectivity to allow organizations to manage data flow better, said Chris Aeilts, who is also a sales engineer at SDN. (Check out his short but informative videos here.)
---
Related Blog: Which businesses should consider SD-WAN connectivity option?
---
In today's complex and highly competitive business environment, businesses need to regularly evaluate their data-transporting strategies. There might be ways for them to efficiently improve their network's performance or reduce risk with greater flexibility.
Today, SDN Communications is among the technology companies that can help businesses, organizations and government agencies determine whether building an MPLS network or deploying SD-WAN connectivity would benefit them. For more information, call 800-247-1442 and ask for an account executive.
SDN Communications is a regional leader in providing broadband connectivity and cybersecurity services to businesses in communities such as Sioux Falls, Rapid City, Worthington, and the surrounding areas.