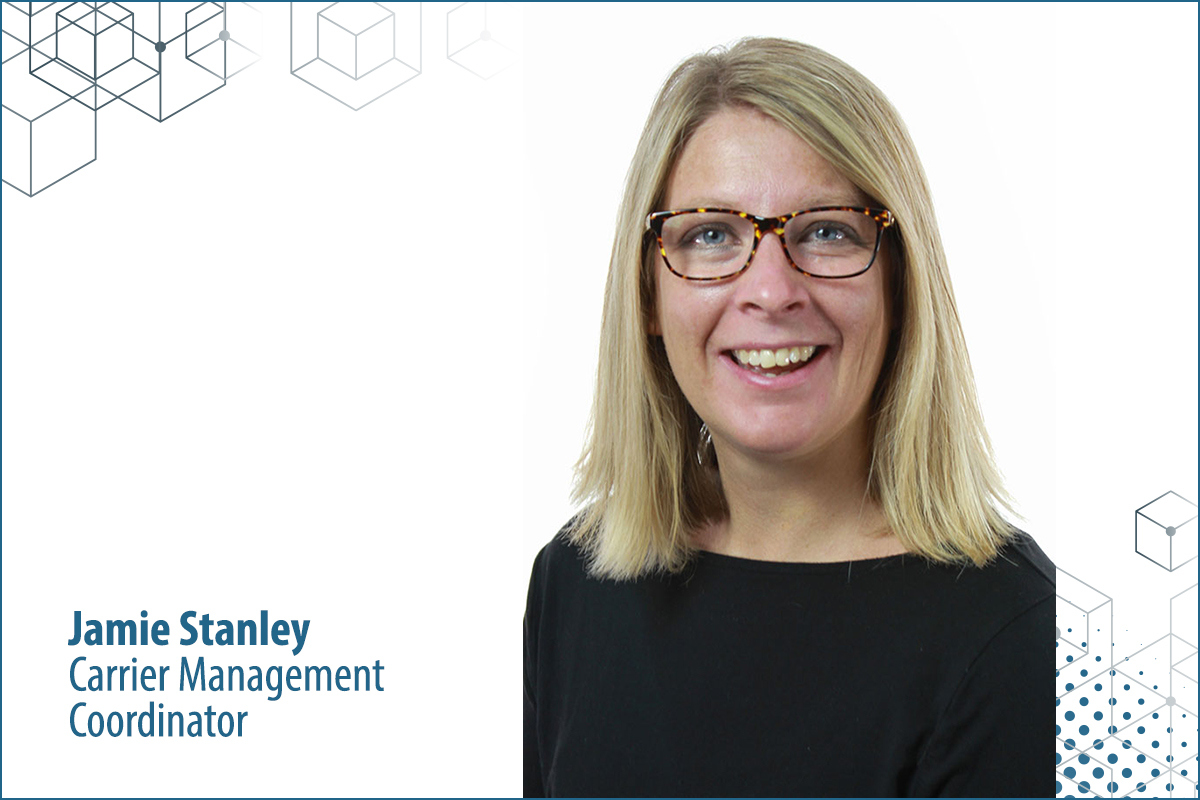 Article as featured in SiouxFalls.Business' Up-And-Comer section.

Name: Jamie Stanley
Age: 42
Hometown: Arlington, SD
Job title: Carrier Management Coordinator
What brought you to Sioux Falls?
I lived in St. Paul for a couple of years after graduating from college at SDSU. I always thought I was a big city person, but I really wasn't. I wanted to move back to South Dakota and I got a job with the Sioux Falls Stampede which brought me to Sioux Falls.
What keeps you in Sioux Falls?
I know Sioux Falls continues to grow, but I still feel it is a small enough city. There are so many things to do and lots of different opportunities for our kids. My husband has been a deputy with the Minnehaha County Sheriff's Department for 19 years and I have now been at SDN for a little over 10 year so job stability is also a big reason.
What's your favorite thing about your job?
Things are always changing and there are always new things to learn so I never get bored. The people I work with are great and I appreciate the flexibility.
How did you get connected to your industry?
I graduated with a degree in sales and marketing and always wanted to work in the sports industry. I did a lot of event coordinating and sales before but after getting married and having kids I realized I wanted to do something different. I first joined SDN working in the IT department and moved to Service Design and now Carrier Management.
Describe SDN Communications in three words.
Dependable, Friendly, Adaptable
What is something someone might be surprised to learn about you?
My parents have owned the bowling alley in Arlington since I was 5 years old. I grew up there and now my kids get to enjoy going there when we visit.
What's your favorite way to give back to your community?
I have been a volunteer for Junior Achievement for 7 years at Garfield Elementary in Sioux Falls. I enjoy teaching kids about the business world, but they also teach me how they view it and that is the best part.
What's one business you'd like to see in Sioux Falls that isn't here now?
IKEA would be wonderful
Where do you see yourself in five years?
I am taking part in SDN Communications' Emerging Leaders program and want to continue to grow and take on more of a leadership role at SDN.