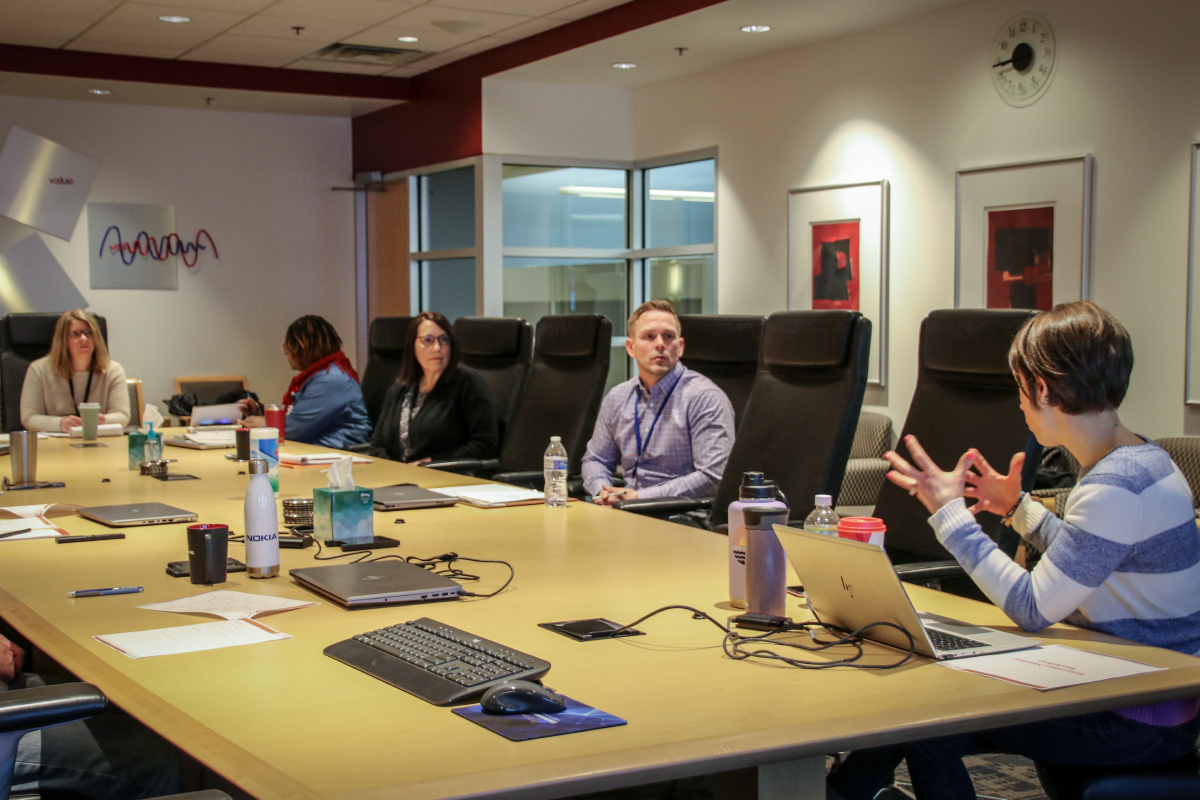 At what became his last public speaking engagement, legendary NFL coach Vince Lombardi told a group of businesspeople, "leaders are not born, they are made. And they are made by hard effort, which is the price we must all pay for success."
SDN Communications sees the value of investing in employees to foster leadership. So much so, a new program is underway to further develop a culture of personal and professional growth.
"Most companies train in logistics for your job — you have to know what you input and collect and what your output is an employee. We realized not a lot of employers train on soft skills or leadership skills," said Amy Preator, Director of Human Resources.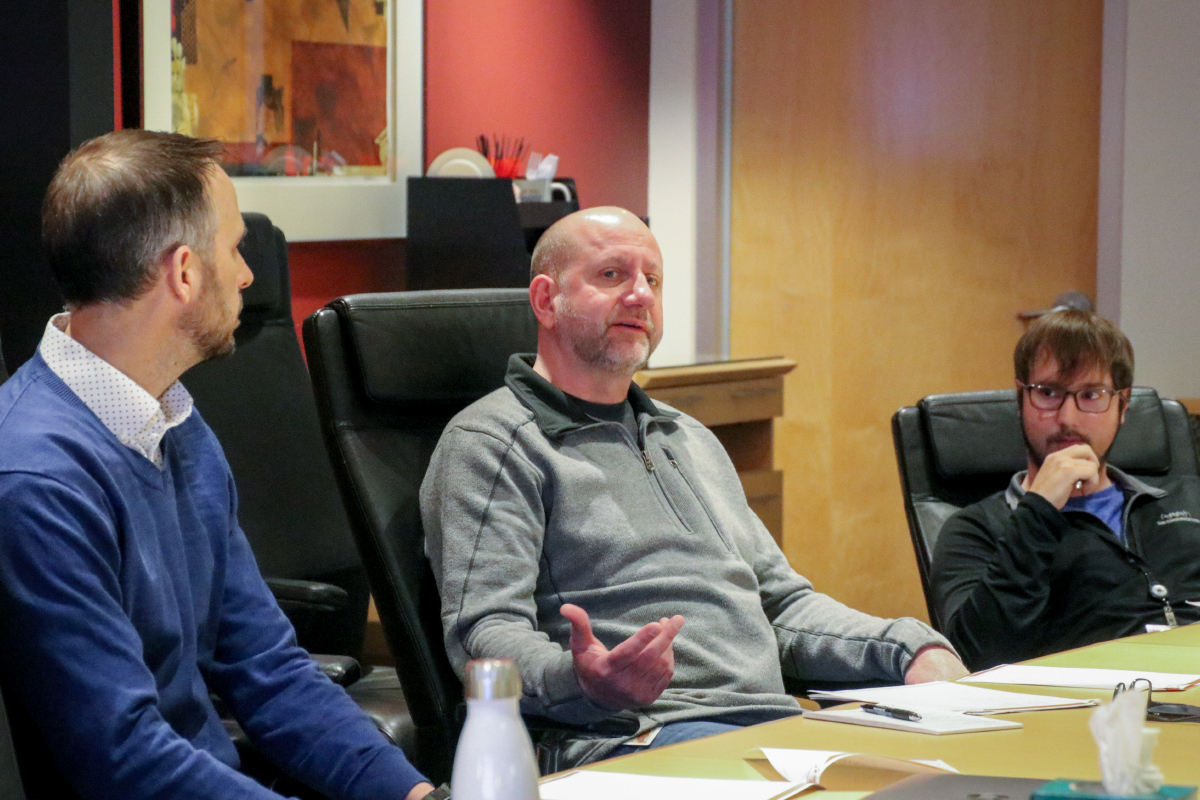 The Emerging Leaders Program came out of a discussion between SDN's executive team and Keystone Group International. Keystone works with companies to focus on leadership development, organizational strategy and growth. They've worked with SDN's executive team to implement Traction, an overarching program part of the Entrepreneurial Operating System (EOS) that helps guide meetings and sets standards for accountability.

The first cohort began meeting in September 2021. Altogether they'll meet five times over nine months, exploring topics such as strengths, self-awareness, the science of change, culture, innovation mindset, and "What the Heck is EOS?".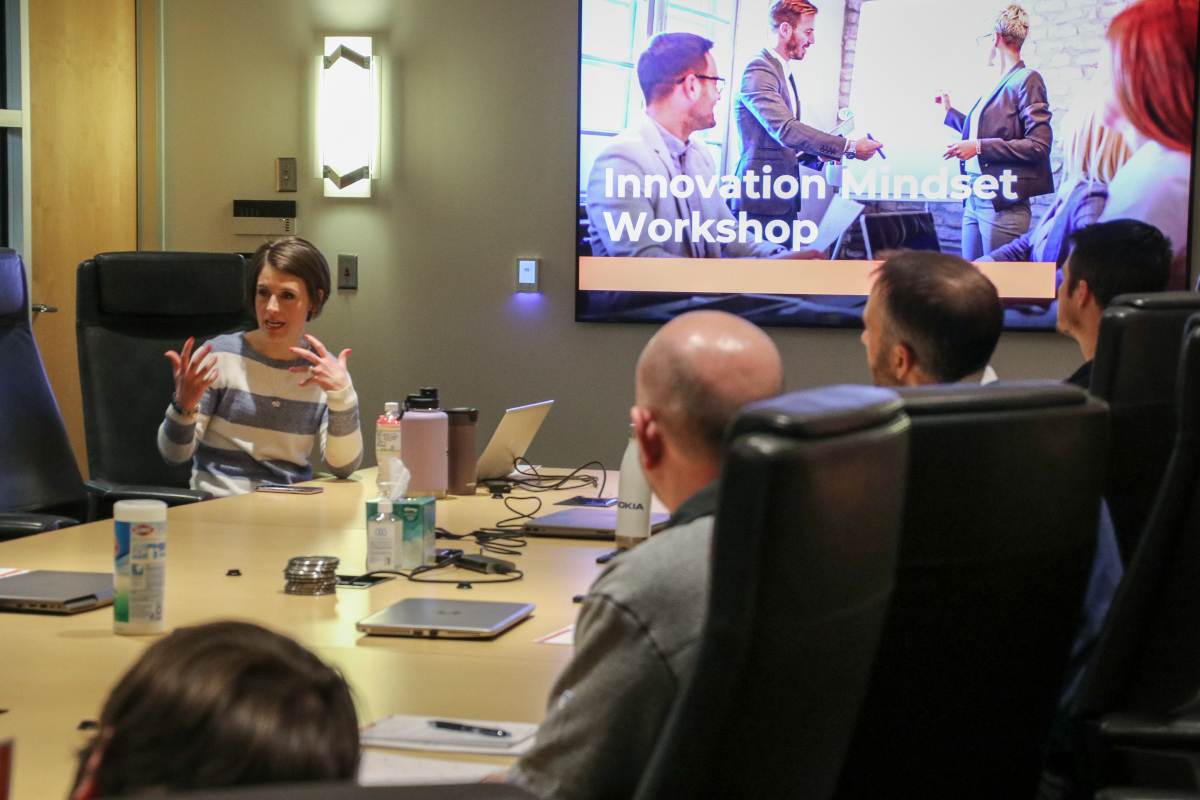 Participants were selected from throughout the company. Some are already in supervisory roles while others are unnamed leaders, Preator said. Helping facilitate opportunities for new bonds between staff will help communication across the company, she said.

"We decided we want to develop them in leadership skills that they might not learn on their own or that other companies don't train in. Those skills can be used in their current role or a future role. But we want to continue to develop them," she said.
This first cohort represents just a few of the many employees who live out SDN's core values or are already the "go-to" people in many situations, Preator said. Future cohorts will expand on that.

"We know we have many more leaders and potential leaders on staff and look forward to having more of them go through this process in the future," Preator said.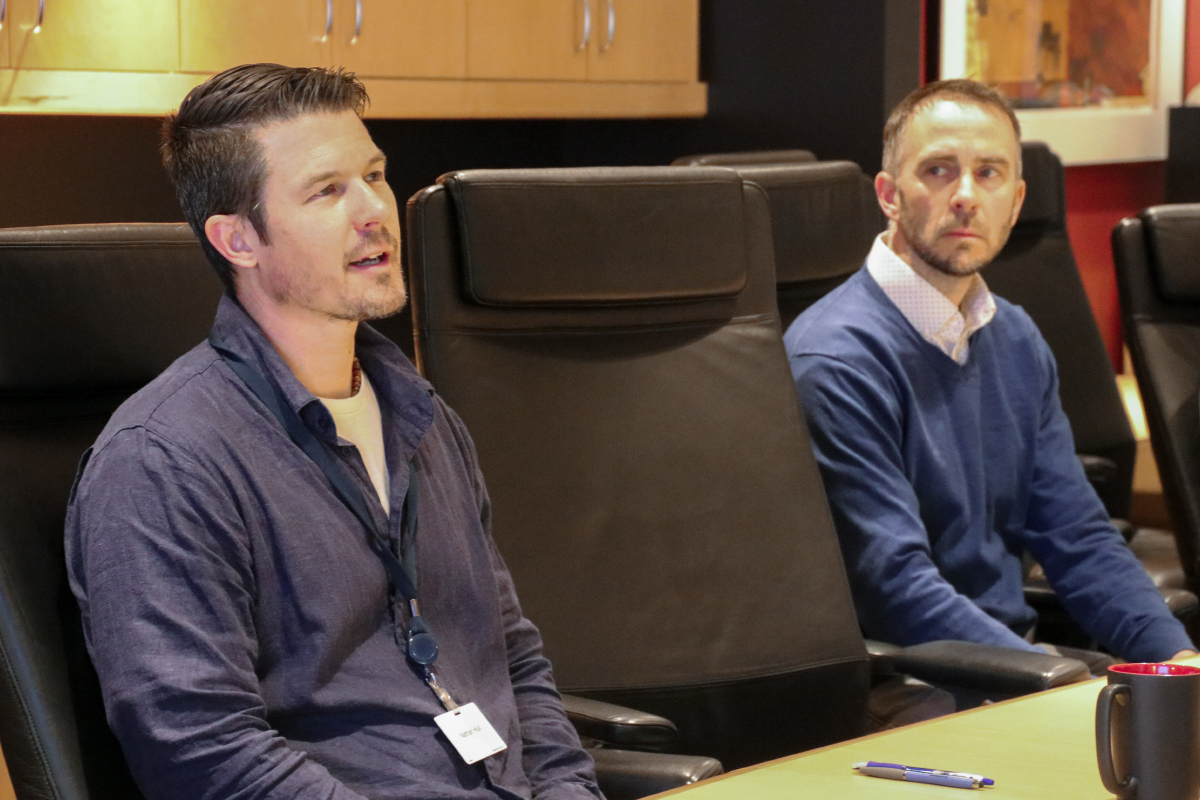 The sessions led by Keystone facilitator Chelsey Paulson aren't easy — there's homework. Some examples include completing the accountability shared with the group, presenting a trust-building idea, thinking through your superpowers and how to use them, and refining your "why."

For Shamieko Leonard, the program is hard work — but worth the effort she's putting into it, she said. Leonard has been with SDN since 2015, working her way up from Wholesale Delivery Coordinator to Wholesale Service Delivery Supervisor.

"Chelsey is asking us to dig deep about who we are and what we want," Leonard said. "Often when life is just happening, you don't have time to think about goals. 'What are your strengths? What are your superpowers? Why are you doing this? What is your why? What is your purpose?' That question scares me."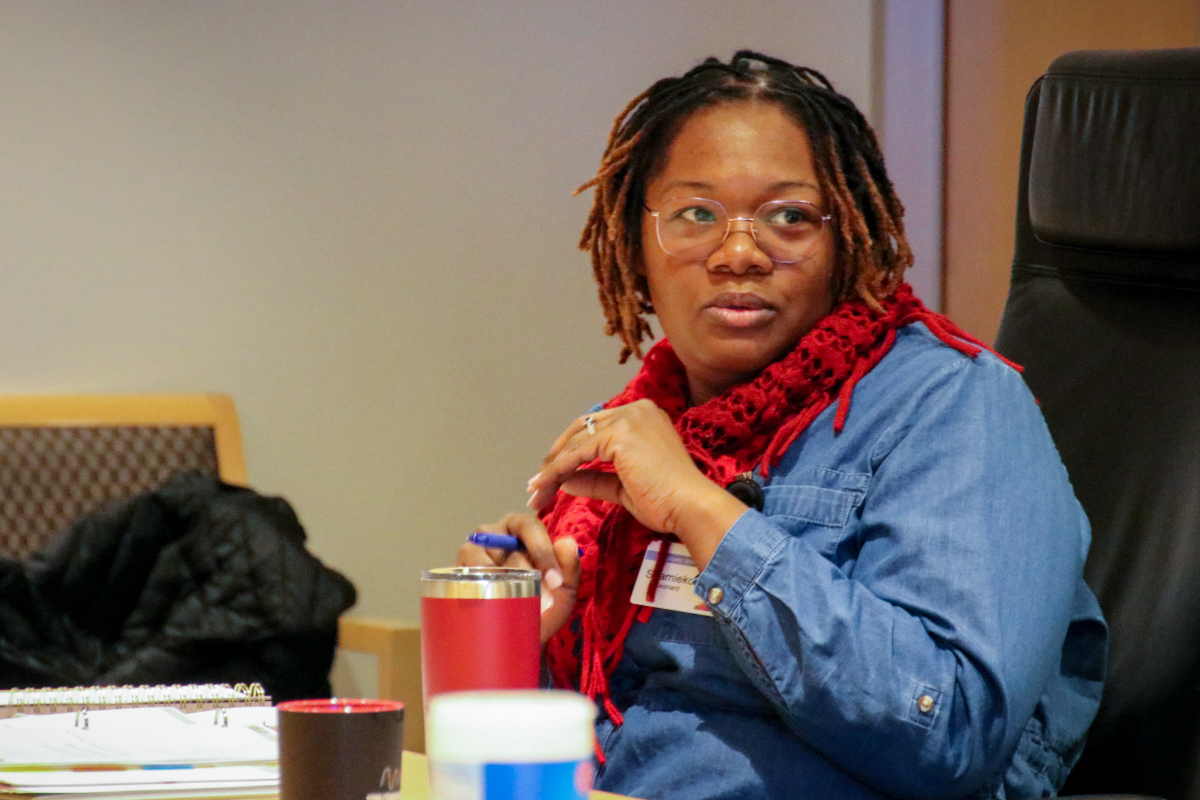 Leonard came from a financial background before joining SDN and appreciates working at a company where she feels valued. The welcoming environment she's experienced since Day One is one of the many reasons she's with the company.

"I like being in a setting where I'm learning from someone guiding us and learning from people in the program as well," she said. "I really appreciate SDN giving us this space."
Being in a supervisory role has helped Leonard redefine what it means to lead, motivate, empower people and have vision. She says the size of SDN's team means while you know everyone, you may only know part of who they really are. Getting to know her colleagues in the program, many of whom she doesn't work closely with regularly, provides a space to go deeper.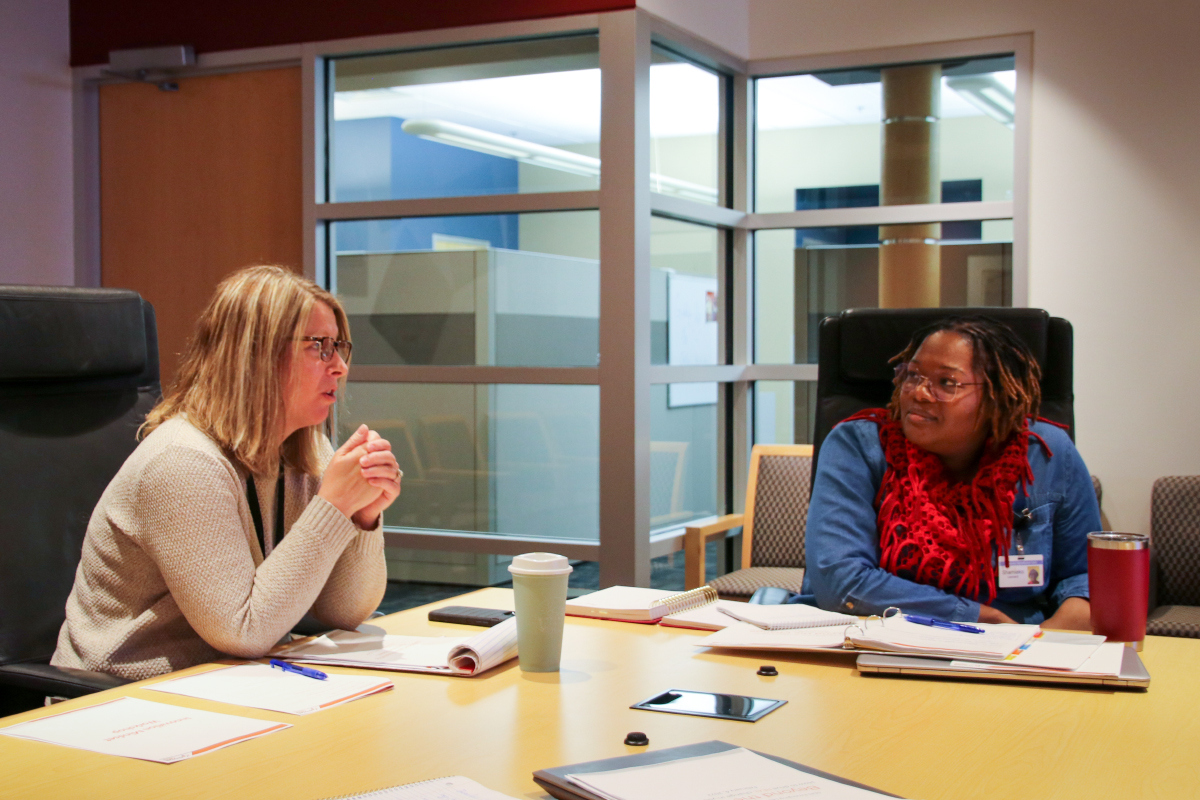 As she continues through the Emerging Leaders program, Leonard is focusing on two areas.

After defining her strengths and learning how to build on them, she wants to leverage that growth to lift up her team so they are inspired and confident to set and achieve their own goals.
Leonard's second goal is to dig into that "scary question" — to learn her purpose, her "why." It's not an answer that comes easily to everyone, but the program will give the entire group the tools to make the connection.
And by guiding employees to discover their superpowers through programs such as Emerging Leaders, the value of their growth to SDN is immeasurable.
"There is no downside to giving employees more development," Preator said. "We are proud to put time, money and resources into our people."
The Emerging Leaders program is just one way employees can affect culture in their workplace. SDN also offers a mentorship program, which pairs new employees with more seasoned staff members to help them get comfortable with the company and new coworkers.
SDN is a leader in providing direct Internet Access, Ethernet Transport Services, Wavelength, managed services, and data center space to businesses and organizations in communities such as Sioux Falls, Rapid City, Worthington, and across a 7-state region.