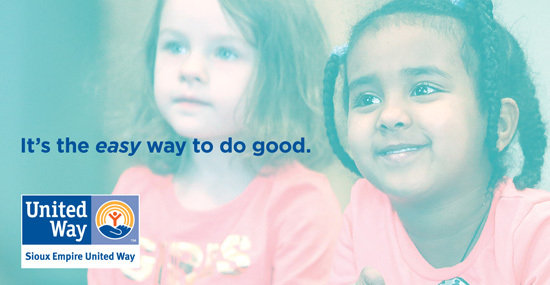 ---
SDN Communications and Five Star Call Centers had a friendly competition to help raise money for the Sioux Empire United Way, a community impact organization that strives to improve lives. Five Star won the contest, but the two companies agree that the United Way was the real winner.
The contest was based on the percentage of company employees who pledged enough to earn Heart Club or Rising Heart member status with the Sioux Empire United Way during its annual campaign. Heart Club members pledge at least $500 annually to the United Way. Rising Heart members start at $250 and pledge to increase their donation to the Heart Club level within five years.
SDN finished the competition with 57 percent of its 133 employees (76) at the Heart Club or Rising Heart level. Five Star registered 60 percent of its 239 employees (144) at the same levels.
As a result, SDN will buy lunch for Five Star's Heart Club and Rising Heart contributors.
"Even though we didn't win, it was a success for United Way," said Andrea Leesch, a digital marketing specialist with SDN and former member of the Sioux Empire United Way Board of Directors. "We met and surpassed our goal for employees to give this year, in dollar amount. So there were a lot of positives that came from the contest."
It all started with a challenge from Joel Sylvester, Five Star's chief marketing officer, to SDN CEO Mark Shlanta. Sylvester is a campaign division chair on United Way's Board and will lead the community's fundraising driver next year.
"Both teams went above and beyond to have amazing rallies supporting a great cause," Sylvester said about the contest with SDN. "It was fun to add the competitive element in this year's campaign, and while I'm proud that our Five Star Team won, the big winner this year is really the Sioux Empire United Way and all the community members that use United Way-supported services."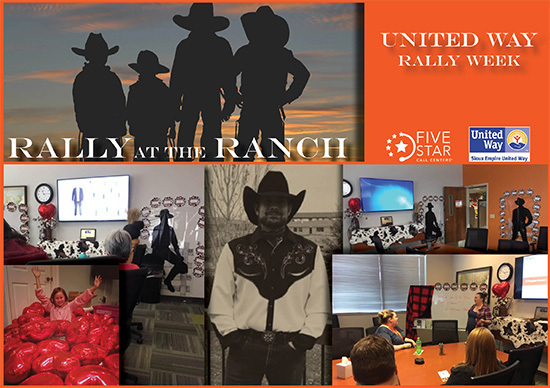 Amanda Bormann, who is Shlanta's executive assistant, led SDN's internal campaign this year and served as the contact for Five Star. Bormann intends to help keep the development of Heart Club members a year-round priority at SDN, not just an emphasis during the annual fundraising campaign.
In September, the Sioux Empire United Way announced it wanted to raise more than $10 million in its campaign for 2020. The official goal, to be precise, is $10,074,508.
"Our community has successfully met our fundraising goal for the past 24 years, and we know our community is capable of stepping forward again to ensure we are able to fund all 85 programs," Miles Beacom, the volunteer campaign chair, said at the time of the announcement. Beacom is the CEO of PREMIER Bankcard.
The Sioux Empire United Way pursues its mission quite effectively. Nationally, the Sioux Falls region ranks second in per capita giving. Approximately 24,000 individuals and 700 businesses supported last year's campaign.
More than 90 cents of every dollar the organization raises goes toward local programs and services in the Sioux Falls area. Funded agencies range from Active Generations and Children's Inn to the HelplIne Center and Volunteers of America, Dakotas.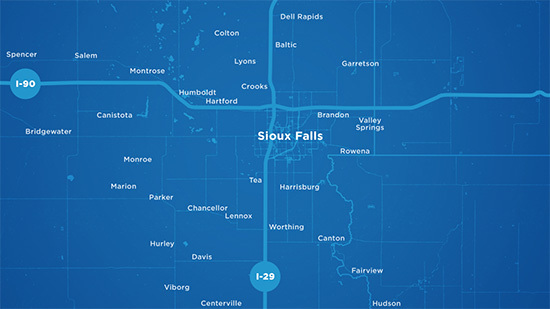 Contributions benefit people in 33 communities in the four-county area of Lincoln, McCook, Minnehaha, and Turner counties. One of every three people in the metro area is served by one of the organization's programs.
For more information about the Sioux Empire United Way or to make a contribution, see seuw.org.
SDN Communications is a regional leader in providing broadband connectivity and cybersecurity services to businesses in communities such as Sioux Falls, Rapid City, Worthington, and the surrounding areas.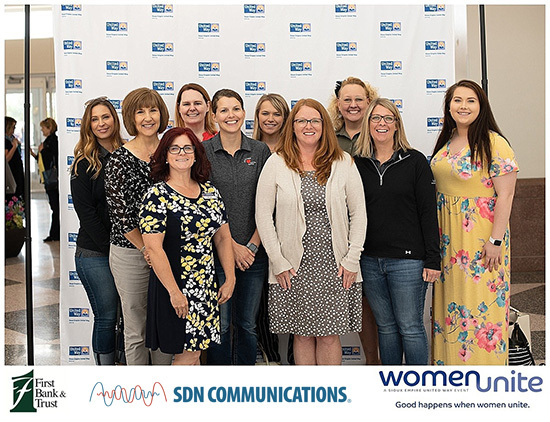 ---
UPDATE: SDN Communications Vice President of Sales Ryan Punt, delivered lunch to the Five Star Call Center staff. Congratulations to Five Star on such a successful United Way Campaign.