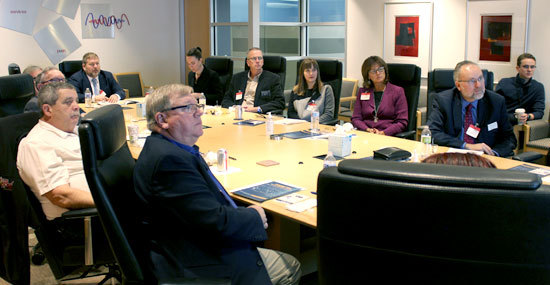 ---
The 2019 South Dakota Legislature, which convenes Jan. 8 in Pierre, will have a member-friendly schedule. Legislators will take Monday or Friday off most weeks, and work four-day weeks.
Travel factors probably were a big consideration in building the schedule for the 40-day session. The 105 members of the House and Senate – like many of the people who come to the Capitol to monitor or influence lawmakers' work – come from all over the state, and they like to get home for weekends. Can't blame them for that.
Even incoming Gov. Kristi Noem has indicated that she plans to travel a lot between Pierre and her family's home in rural Castlewood.
Improved communication systems are a big factor that helps make nontraditional schedules and remote work easier, even in government. Colleagues can readily communicate by means such as phone calls, texting, email, and conferencing services.
South Dakota telecommunications companies have developed a first-rate network, and it's being relied upon with increasing frequency.
Even residents of rural South Dakota generally enjoy better broadband services than their peers in the United States. That claim was documented earlier this year in "Connecting South Dakota's Future: A Report on the Deployment & Impact of Rural Broadband." South Dakota Dashboard, an online community information service, compiled the report for the South Dakota Telecommunications Association (SDTA) and SDN Communications.
The report noted, for example, that during 2017 SDTA member companies served more than 65 percent of their customers with fiber to their homes or businesses. In contrast, a 2016 national survey found rural companies were serving just more than 40 percent of their customers with fiber-to-the-premises.
More than half of all South Dakotans live in non-metropolitan areas served by companies that belong to the SDTA. Members' combined service area covers more than 76 percent of the state's geography.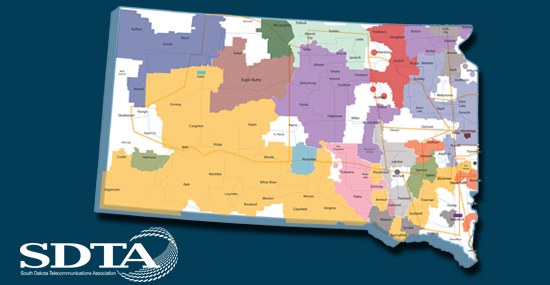 Several legislators from the Sioux Falls area recently attended a pre-session lunch that SDN and SDTA hosted. Lawmakers got a quick review of the state's infrastructure and had the opportunity to ask questions about it.
South Dakota's broadband network isn't expected to be a big focus of debate during the 2019 session. It could be a background factor in some discussions, however.
For example, legislators who are looking for ways to improve the delivery of mental health services have talked about making greater use of communications services such as telehealth and telemedicine. Meanwhile, some counties are expanding their 211 telephone information services and seeking state support.
In areas where the service is available, calls to 211 can provide more than routine information. They can help prevent suicide and help victims of domestic abuse. Such services fill a critical niche and are worthy of public support.
Communities and the state also should be supportive of the continued improvement of telecommunications infrastructure across South Dakota, especially for emergency communications, but also for routine business and residential uses. Some areas remain underserved.
One visible sign of continuing development is the slowly increasing number of small cell poles being put up around the state. Small cell poles are a precursor to 5G, the next generation of wireless technology. The poles help improve wireless services in areas in which big towers might be clogged with electronic traffic.
---
Resource: Learn more about small cells
---
A widespread misperception among South Dakotans is that wireless phone and computer services don't depend on wired networks. In fact, wireless communications are 100 percent dependent on fiber lines and other wired networks.

Calls from a cell phone don't just bounce from one tower to the next. Typically, calls go from the nearest tower underground to a switching station, then back underground to the tower closest to the recipient of the call.
Wireless calls, like nearly all forms of electronic communications, require good infrastructure. Creating and maintaining that good infrastructure comes from investments from the telecommunications companies and public support at the local, state and federal levels. Public support can come in the form of reasonable local regulation, for example, or federal subsidy programs.
In the coming weeks, we might address any telecommunications of significance that come before the Legislature. Regardless, we wish legislators a good, productive session.
Wednesday, March 13, is tentatively scheduled to be the last day of the main run of the session. Lawmakers will then take two weeks off and return to Pierre for a final day on March 29. The last day is earmarked as veto day, meaning that's when legislators will consider overriding any vetoes issued by the governor during the two-week break.
For more information about the Legislature or to monitor bills being considered by lawmakers, visit the South Dakota Legislative Research Council's website.
SDN Communications is a regional leader in providing broadband connectivity and cybersecurity services to businesses in communities such as Sioux Falls, Rapid City, Worthington and the surrounding areas.