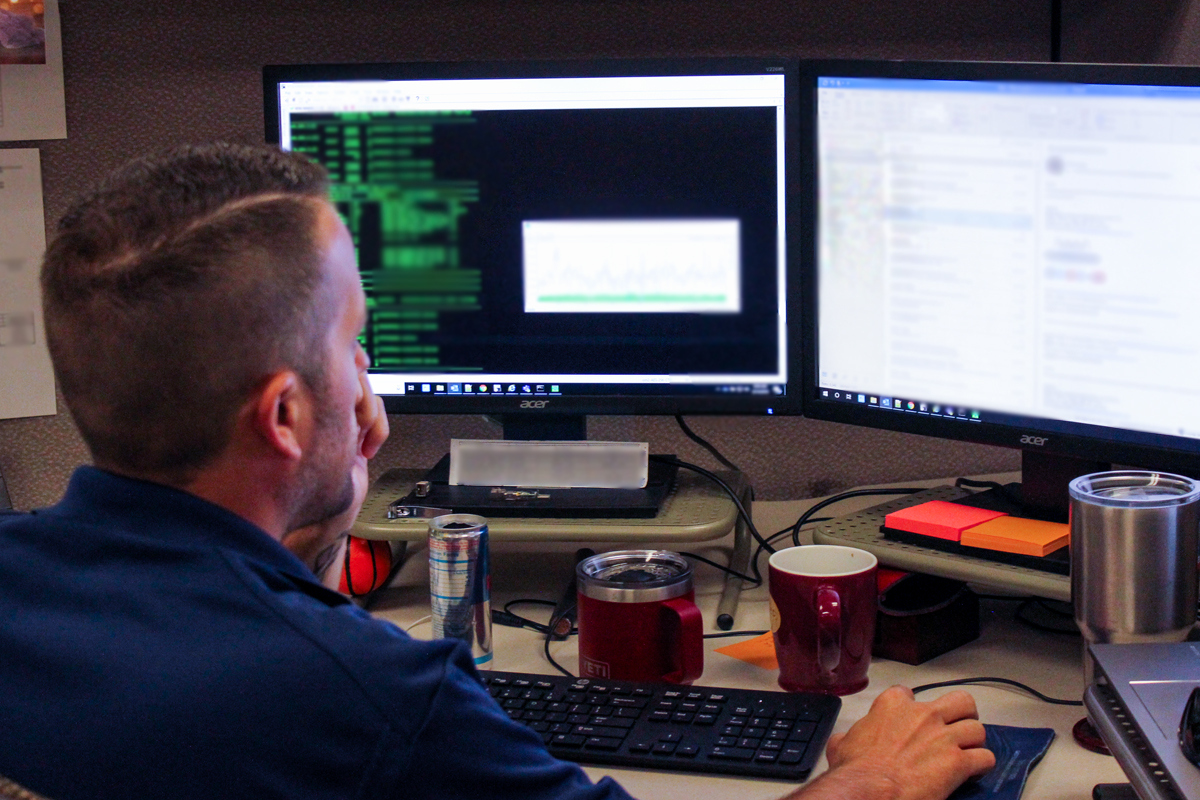 After COVID-19 finally runs its painful and destructive course, people who provided medical care during the pandemic should be remembered as heroes. Front-line medical workers and emergency personnel respond to dangerous situations every day as they treat sick people or assist others in danger.

Disease experts who develop an effective vaccine will be among other likely heroes emerging from the pandemic.
From a business perspective, lower-profile heroes include telecommunications workers who have kept companies connected and enabled many of their employees to work remotely.
At SDN Communications in Sioux Falls, behind-the-scenes contributors who have helped keep regional commerce flowing include about 35 team members who staff the company's Network Operations Center and Network Surveillance Center. About half of them work on-site, the other half work from home or other remote locations.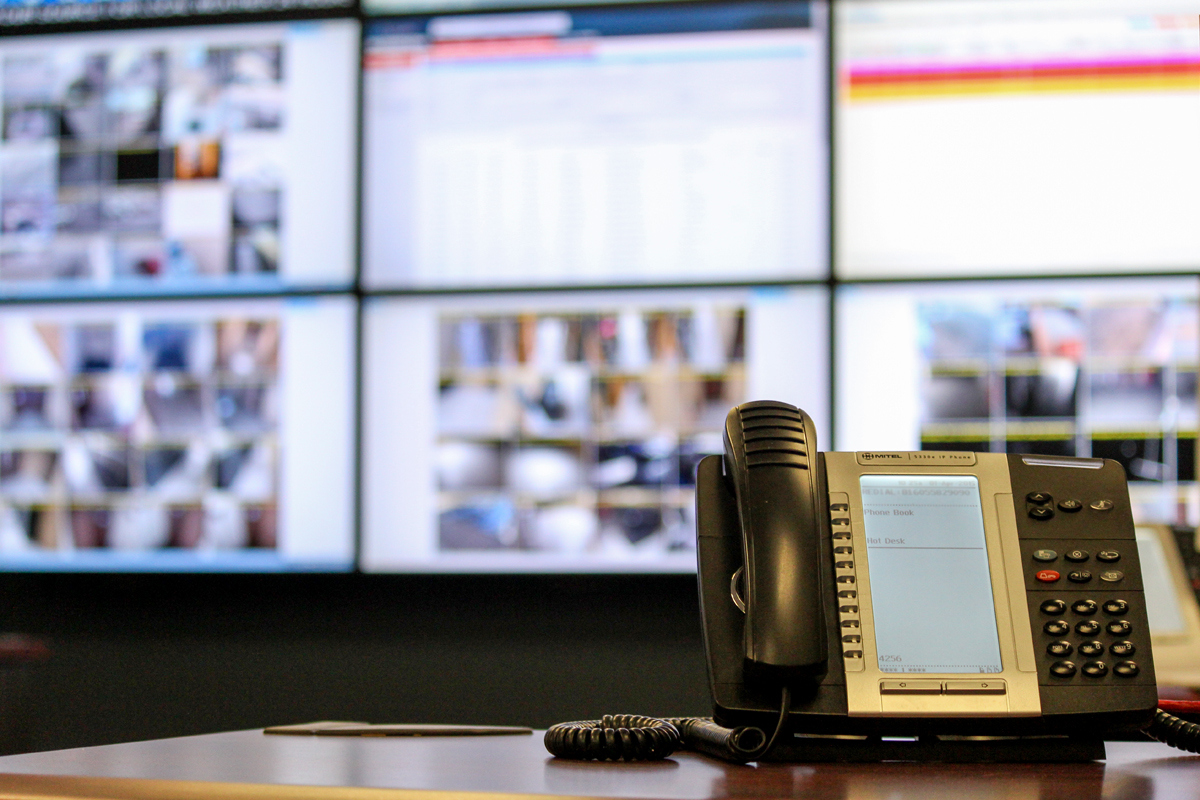 About 20 SDN employees staff the Network Operations Center, or NOC, which makes sure that SDN's core network is always running smoothly. About 15 other employees staff the Network Surveillance Center, or NSC, which monitors client networks, around the clock, for indications of trouble.

The two groups are essential to maintaining a smooth flow of electronic information within and across the region.

Rocky Miller, director of network operations for SDN, said that the transition in March to largely home-based operations crews presented some challenges, including communications issues at shift changes. COVID-19 precautions, which were widely implemented by businesses and other organizations, also created some external obstacles, such as locked buildings at work sites.
The transition generally went well – probably even better than expected, thanks to the immediate availability of tools such as video conferencing, he said.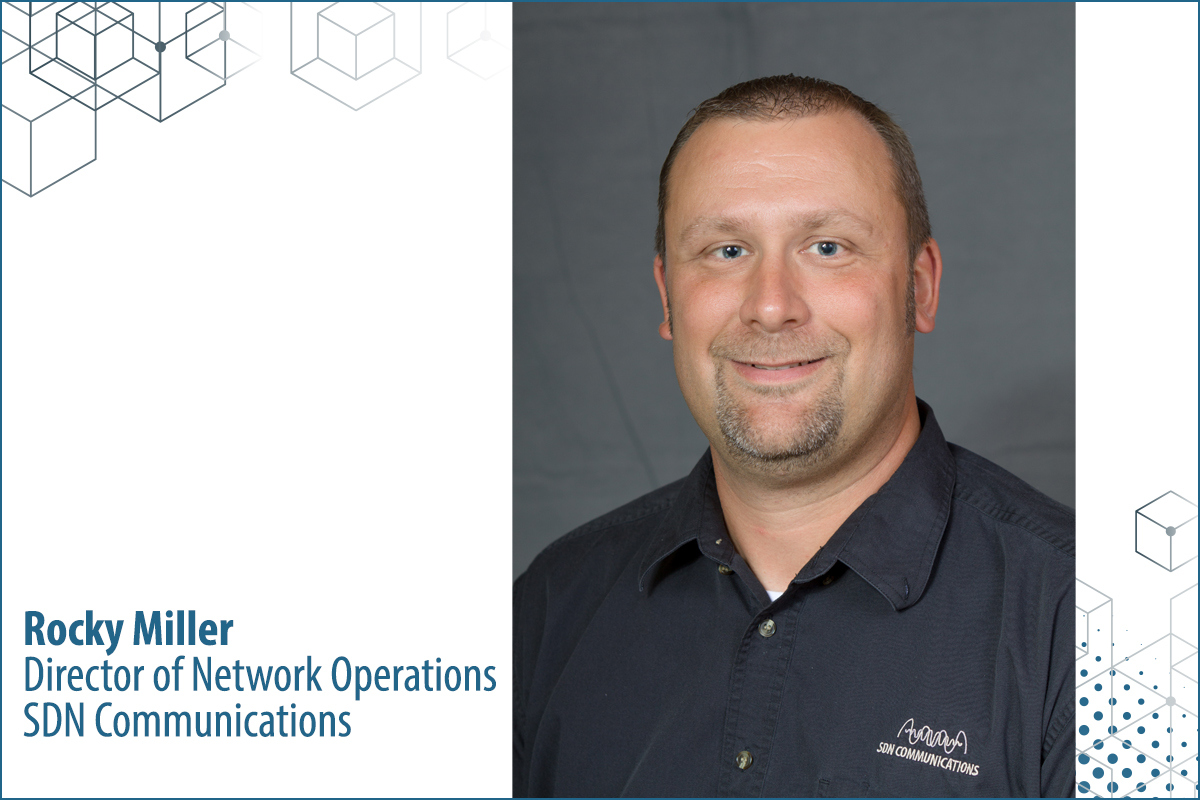 Previously the manager of network operations, Miller was promoted in recent months to the director of the department. He continues to report to Jake VanDewater, vice president of engineering, operations and IT.

Changes in leadership structure at SDN has temporarily increased the areas of operation that Miller oversees. But another director will be named to take over some of the duties.
When the transition is complete, Miller's primary areas of responsibility will include:
field service operations, including installation team members.
outside plant engineering staff.
operations engineering staff.
long-haul data transport employees
communications switching operations.
The other director is expected to oversee managed service offerings, data operations and the NSC.
The safety of SDN's employees has remained a priority, even when helping other organizations adjust to the pandemic. But crews had to find ways to satisfy the requirements of customers and SDN member companies, and they did.
"We've been pretty fortunate that in every situation, we were able to come up with accommodations for any situation or any abnormal event that presented itself, or any special requirement put on us," Miller said.
"We went through a pretty big push initially where SDN was required to provide additional bandwidth and higher rates of speed to other organizations as they transitioned to their work-from-home environments. That meant our staff had to put in some additional hours to meet those demands."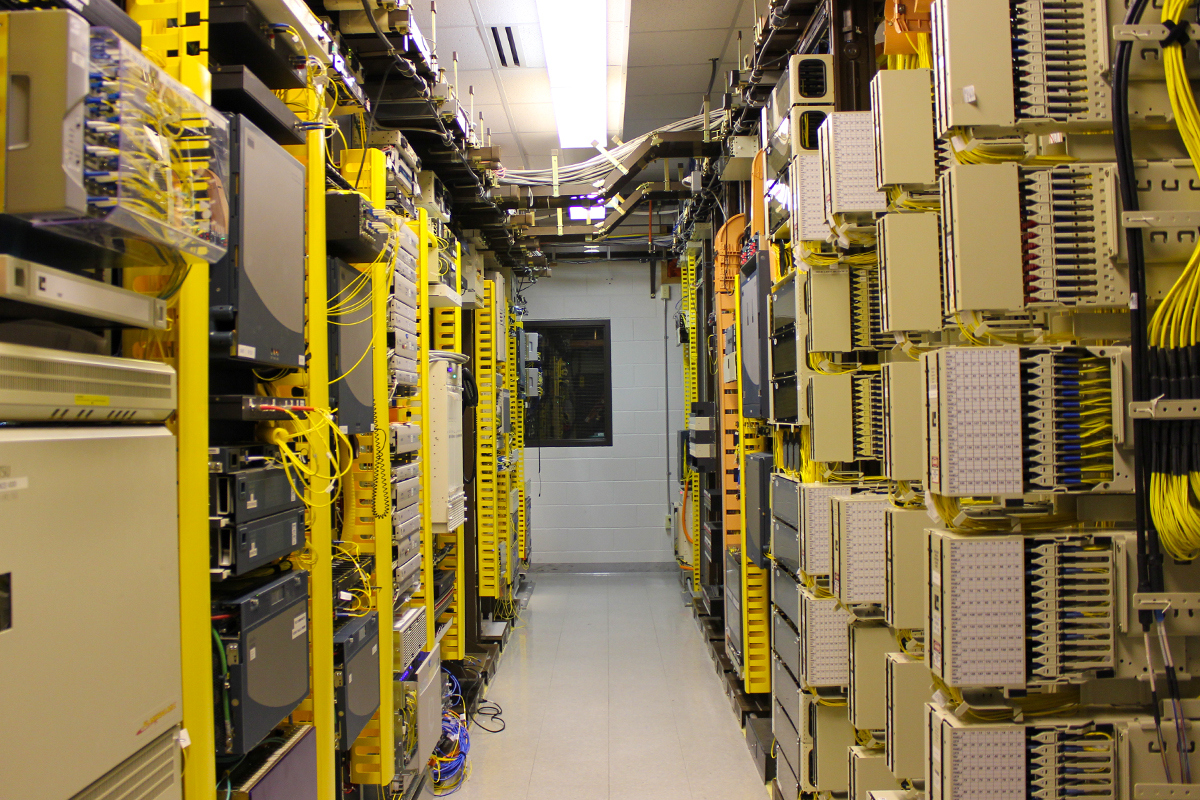 But after a few weeks, work demands settled back into a more of a steady routine. Now, increases in demand for high-quality broadband services are looking more like a long-term practice than a short-term phenomenon.
Companies don't appear to be in any hurry to bring employees back to central offices, nor are they reducing broadband services to prior levels, Miller said.
SDN is among the companies that continue to have a large portion of its overall staff working from home. Members of the high-tech operations teams are among them.
"We'll slowly start bringing a few additional bodies back into the office. But I don't think we're in any position where we need to do anything too aggressive," Miller said. "We're supporting our day-to-day operations, and we're staying well ahead of our projects."
SDN is a leader in providing business internet, private networking and cloud connectivity to businesses and organizations in communities such as Sioux Falls, Rapid City, Worthington, and the surrounding areas.