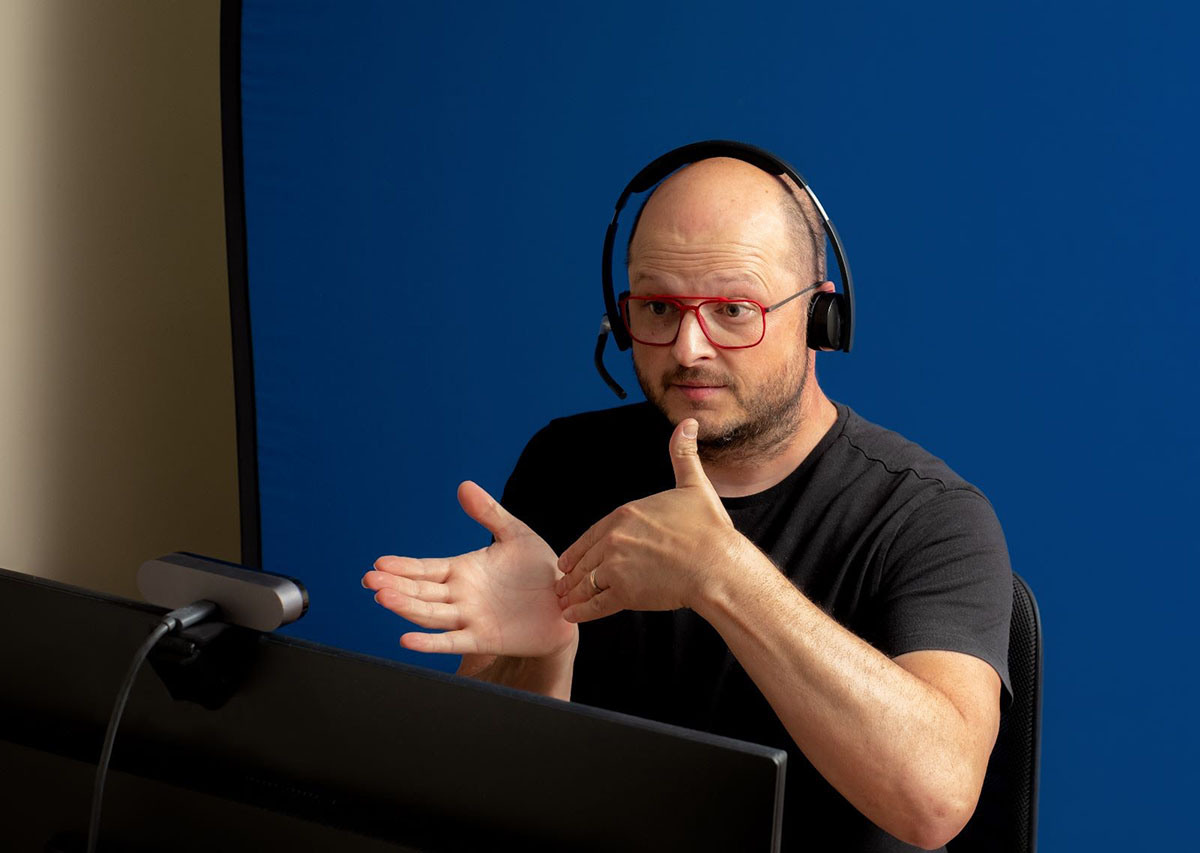 Ezra Moore always considered himself a small-town guy, but his career as a sign language interpreter seemed destined to send him to a city where the need was greater.

Then the pandemic happened, and suddenly more interpreters were doing their work virtually. As long as they had reliable, high-speed connectivity, interpreters could work from anywhere. Even Chamberlain — especially Chamberlain — thanks to fiber-optic connectivity from Midstate Communications, an SDN Communications member company.
"Chamberlain has fiber network," Moore says. "I couldn't even get fiber in Austin, Texas, where we lived before."
Virtual interpreting is done through video conferencing, and because interpreters communicate with clients using video, reliable internet service is imperative, Moore says.
"In sign language, it's a big deal if the video hiccups even a second," he said. "That's why it's so important to have solid connectivity."
Midstate Communications is more than up to the challenge.
Lori Lafferty, a marketing specialist for Midstate, says people might not realize that Midstate started providing fiber to the home in 2006 and was at 100% fiber to the home by 2015.

"We like to joke that 'We've been cool with fiber before fiber was cool,'" she says.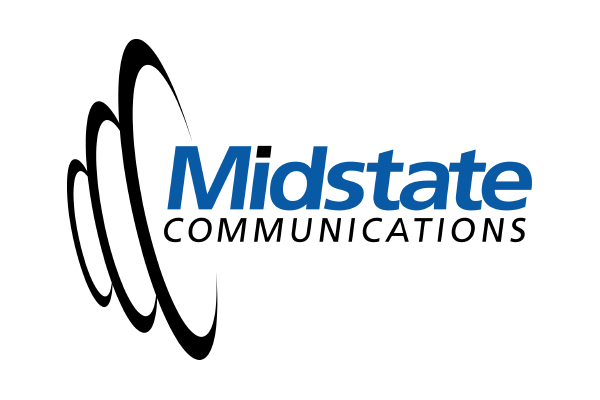 Situations like Moore's are becoming more common, thanks to the reliable connections that companies such as Midstate can offer, she says.
"Long gone are the days … of where kids would graduate from high school, and they would have to leave (for the job). Now that fiber internet has come into our rural area you can have the benefit of both worlds," she says. "You can have the great quality of life without sacrificing your connectivity."
A long path to sign language interpreting
Moore's path to Chamberlain started in Hill City, where he grew up. He then moved to St. Paul after graduation. A childhood friend who was Deaf had already piqued his interest in sign language, and in Minnesota, Moore met a professional interpreter.
"She turned me on to the idea that interpreting was a career you could choose," he said.
He went on to earn a degree in American Sign Language (ASL) interpreting and began working in the Twin Cities area as a professional ASL interpreter.
Moore said contrary to the popular image of an interpreter standing before a large crowd translating a speech, most interpreting situations are more individual. Professional interpreters might interpret in a variety of scenarios, from relaying information during a job evaluation to helping a single student in a classroom setting.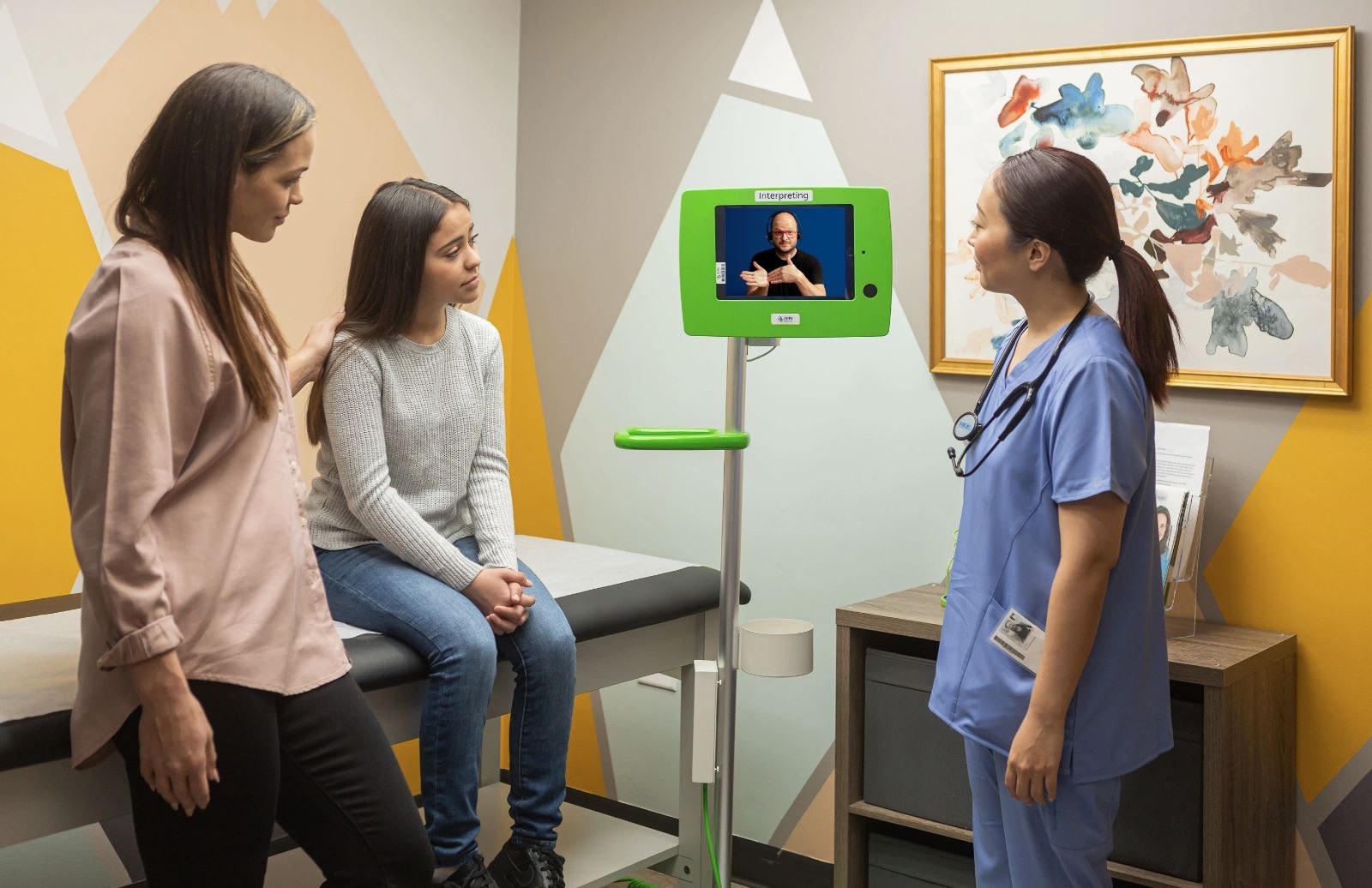 After working as an interpreter in the St. Paul area, Moore eventually became nationally certified, and this opened the door for him to do medical interpreting, a specified area of ASL interpretation.
After a time as a medical interpreter, Moore joined a company offering video relay services interpreting phone calls. It was during this time, now living in Sioux Falls, that Moore's career took a wild turn and he tapped into his other love — photography and video. Eventually, he was hired as a senior content producer and moved to Florida.
Moore's work began taking him around the country where he would work with Deaf actors and other professionals. He traveled — a lot. By this time, he had a family and started to feel the weight of his schedule.
"It just got to be really, really exhausting," he says. "It was a pretty wild time, but I had young children and I thought, 'I can't do this anymore.' "
One more important thing bubbled to the surface during this time. He realized he missed interpreting.
"I got a little overwhelmed and just felt like I wanted to go back to my roots of interpreting," he says.
That was about the time the pandemic hit and the push came for allowing interpreters to work from their homes. Previously, the FCC regulations required video relay service interpreters to work from a call center environment.
Moore and his wife, Bethany, also began to think about their children — August and Esme — and how they wanted them to grow up in a small community. Both had been raised in small towns — Bethany actually grew up in Chamberlain and had family there. And now, the flexibility of Moore's job allowed them to live virtually anywhere as long as they had reliable internet.
'If (Midstate) didn't have the internet it does, I couldn't do this'
Moore admits he was surprised and impressed when he learned that Chamberlain had fiber-optic connectivity, something many larger communities don't have. "If Chamberlain didn't have the internet it does, I couldn't do this. We wouldn't be here," he says. "It wouldn't have been an option."
The family made the move to Chamberlain two years ago, and he left his job with the video relay service company and joined AMN Healthcare Language Services, the largest provider of healthcare-exclusive interpretation services in the United States. He now works as a medical ASL interpreter working remotely from home. In this arrangement, Moore is linked with a medical professional, appearing on a tablet that is shown to the patient. He might interpret a conversation between a Deaf patient and a doctor in a clinic, a hospital setting or any other medical situation.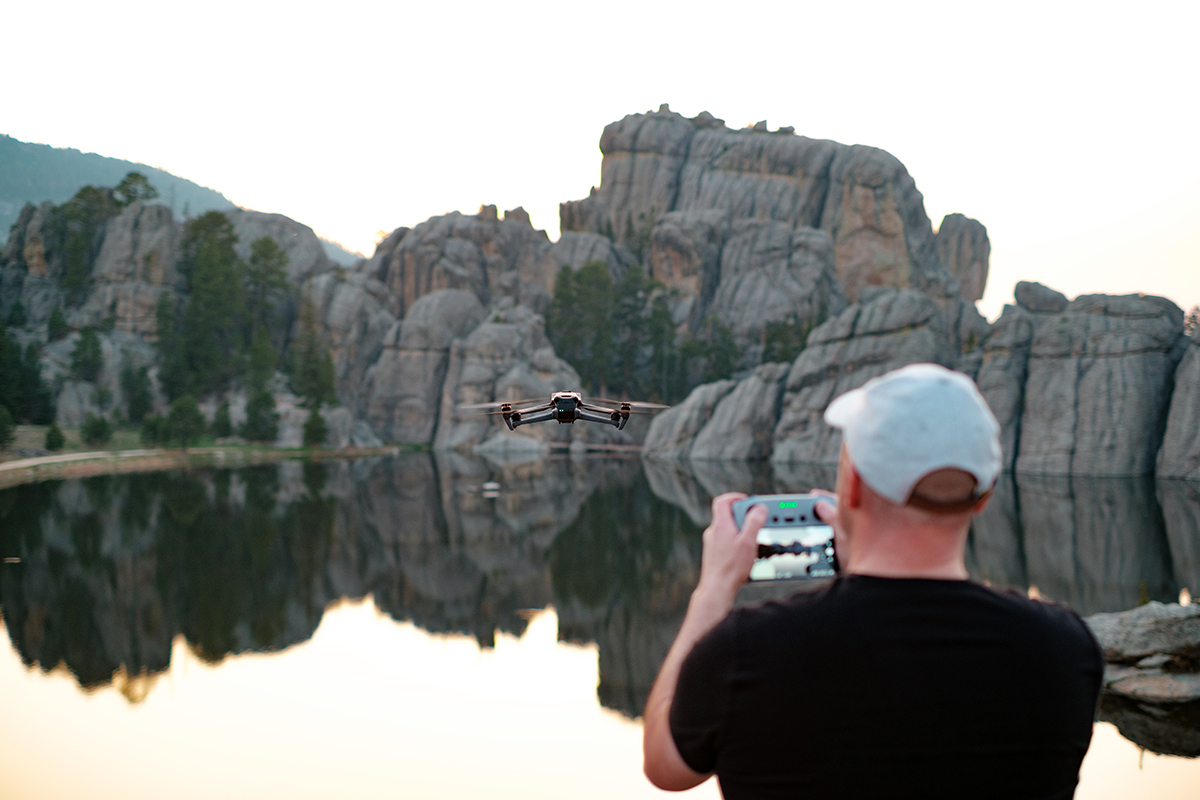 It can be a rollercoaster — interpreting a range of medical cases, from the joyous birth of a child to a terminal diagnosis.
"It can be physically and emotionally exhausting because you see a lot of sad things a lot of the time," he says. "From one call to the next, you never know what you're going to see."
The move to Chamberlain also allowed Moore to scratch his itch for photography again. In January 2023, he and Bethany opened a new commercial video production business in Chamberlain, Aerial 605.

Moore, a licensed drone pilot, loves to shoot dramatic videos and images of South Dakota landscapes and weather patterns, but the business leans more toward real estate and commercial projects. He also shares his work on his social media platforms. Photos he took of a supercell storm crossing the Missouri River this summer have garnered more than 190,000 views on the Aerial 605 Facebook page alone.
"When stuff happens like that storm, I was able to grab my drone and step outside and get that video," he says of the access he has from his new home base.


Just like his interpreting work, Moore relies heavily on the connectivity he gets from Midstate for Aerial 605.
"Delivering video for my clients, it's really easy with the level of internet I have with the fiber connection," he says. "I can upload and download huge files with ease.
Plus, he knows the technicians who provide service at the drop of a hat.
"It's like the best internet I've ever had with the small-town mentality."
As for the adjustment back to small-town life, Moore says it's been easy and precisely what the family had hoped for.
"My kids are settled in. It's a safe little town. Everyone knows everyone," he says. "We're really happy to call it our home now."