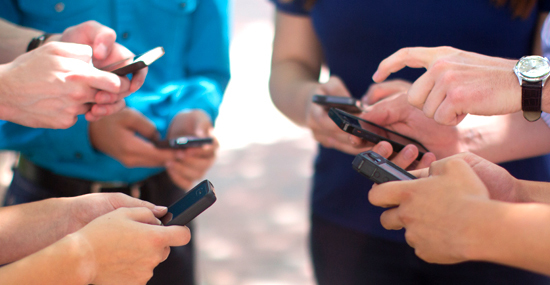 You know the feeling. You're at a crowded venue trying to text a friend, send a photo or simply pull up a web page. All you get is the eternal spinning wheel. Nothing goes through.
Even with an unlimited data package, if the data network is maxed out by users, no one connects.
Microcells, also known as small cells, will change that. Citizens in Sioux Falls and a handful of other South Dakota cities will benefit soon. A major wireless provider has mapped out where the data is getting clogged in areas of dense population, even if for a short-term event. The provider is asking SDN Communications to deploy and maintain the microcell technology for it. SDN will place the small antennas atop sleek monopoles downtown, at the Sioux Empire Fairgrounds and eventually around shopping venues and health care facilities.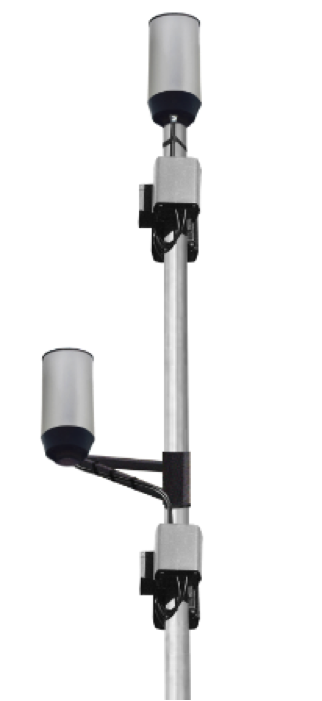 Anymore, a phone call hardly registers for time spent on smart phones. In fact, some estimates say of the two plus hours a day we spend on our mobile devices, less than 10 percent of that time is for voice communication. The top four time hogs are:
Surfing the web
Posting to social media
Grabbing music from the cloud
Gaming
Phone calls come in a distant fifth place and will likely be surpassed soon by video on those tiny screens. In fact technology equipment giant Cisco predicts 80 percent of Internet traffic will be video within the next four years.
Still, data traffic is advancing well beyond trivial Facebook likes and cat videos on YouTube. The fast-paced development of medical devices collecting vital statistics and patient symptoms could make reliable data networks as important as 911.
That has wireless providers trying to figure out how to quickly beef up critical data coverage. Today the data traffic is served off the traditional, big cell towers you see around town. Microcells will offload much of that data to a series of microcell poles surrounding densely populated areas. SDN will not only deploy and maintain the microcells but also connect and backhaul the data traffic to the wireless provider's big tower and network core.
A number of communities' zoning laws already permit placement of the microcell poles, but Sioux Falls needs to tweak its laws to allow the technology. Sioux Falls Argus Leader reporter Joe Sneve spells it out in this story.
Other communities on the radar for microcells include Sturgis (of course because of its smart phone toting Harley Rider influx), Rapid City, Spearfish, Watertown, Yankton and Sioux City. More could come.
In a world where all seem to have cut the cord, the 30,000 miles of physical fiber optics bored into the ground by SDN Communications and its owners – the independent telephone companies of South Dakota – still keep us all reliably connected. That's what we call UPTIME.