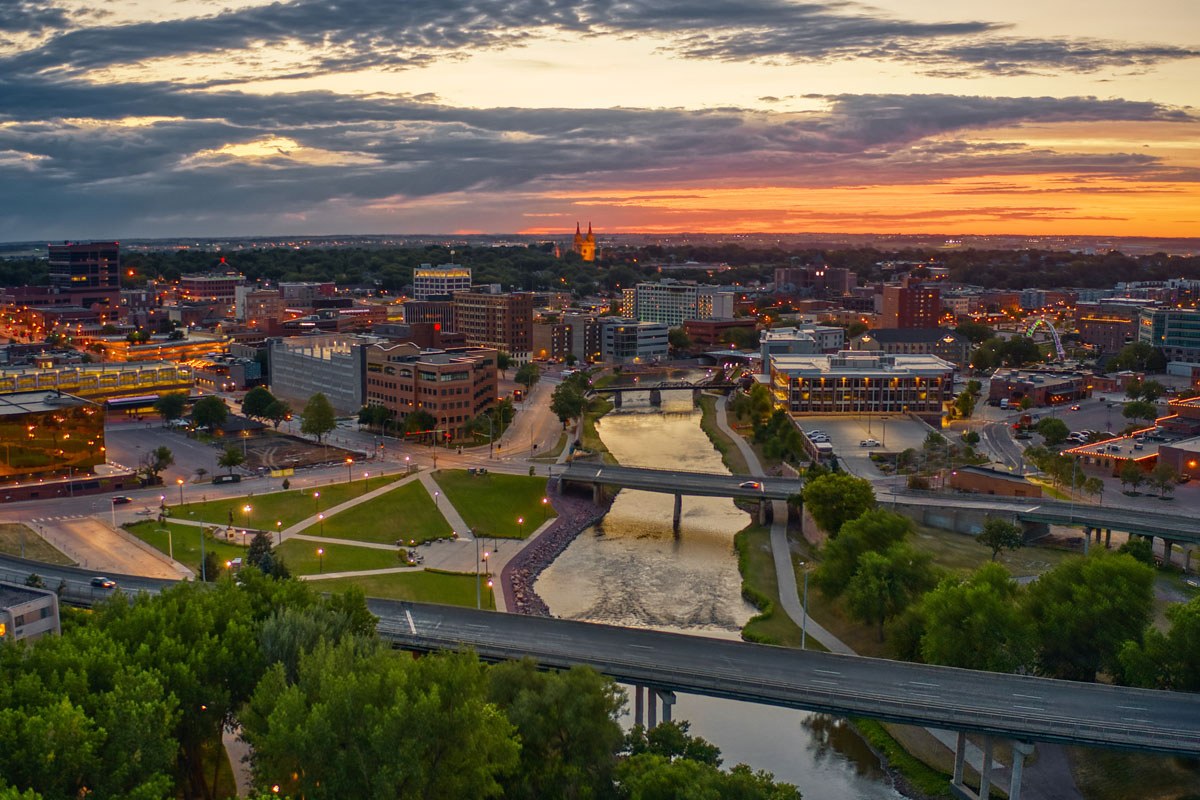 Even prior to the pandemic, mid-size cities in the United States were growing as Americans sought out everything from shorter commute times to lower cost of living. The pandemic merely accelerated the trend.

Sioux Falls is no exception. The city has "averaged a 4,100-person annual increase for more than 10 years."

With this continued growth comes exciting possibilities in economic development. And SDN Communications is excited to co-sponsor the next CityAge virtual event exploring those possibilities for the evolving city.
CityAge's "Breakout Cities Are Shaping the New Economy" will run 11 a.m. - 1 p.m. CT Tuesday, Oct. 19. You can register here. (UPDATE: Watch the event recording below)
CityAge is a "global platform where leaders meet to build the future of our urban planet." Tuesday's event is part of a new digital series that brings together leaders in mid-sized cities to share the steps they're taking to build their burgeoning economies.
Sioux Falls Mayor Paul TenHaken will open Tuesday's event before presentations and panel discussions begin featuring leaders from cities such as Boise, Idaho; Reno, Nevada; Erie, Pennsylvania; and Sacramento, California.
Discussions are expected to explore a variety of topics, including:
How cities are utilizing federal recovery and infrastructure money to shape economic, urban and workforce development‍
The role of equity, mental health, public safety and community engagement in city initiatives
How breakout cities are supporting a new wave of small businesses
Urban design in breakout cities: "Shaping new downtowns and 15-minute neighborhoods for the post-pandemic workforce"
How cities can tailor their economic strategies
Vernon Brown, SDN's Vice President of Marketing and Community Relations, said co-sponsoring the upcoming event was a no-brainer for the company.
"We're proud of the city Sioux Falls has become and, at SDN, we're proud to be part of the community. Showcasing the many things going well in Sioux Falls is good for the entire business community."
The sponsorship will include an additional online presentation and a future in-person event for Sioux Falls.
More than 15,000 leaders from "business, government, research, design and civil society" have participated in CityAge's digital and live events since 2012, including Prime Minister Boris Johnson of the United Kingdom; U.S. Sen. Catherine Cortez Masto (D-Nev); and Quentin Messer, president of the New Orleans Business Alliance.
For more about the platform and its upcoming events, visit the CityAge website.

UPDATE: The event video is now available. Watch it below.