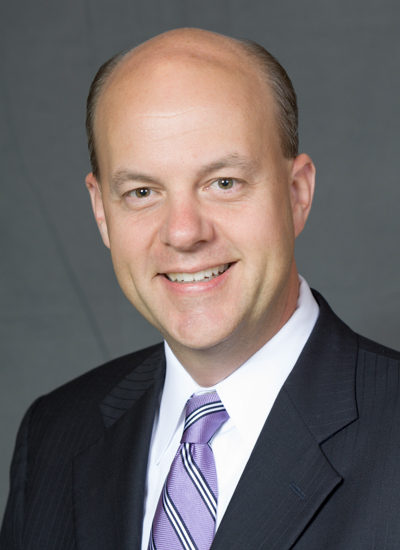 Vernon Brown, SDN Communications' vice president of marketing & community relations, joined the staff in 2002 after working a dozen years as a reporter on KELOLAND TV.

Beginning in 2004, Brown also served eight years on the Sioux Falls City Council. He remains active in the community as a volunteer.
In 2015, South Dakota Governor Dennis Daugaard appointed him to the 911 Coordination Board. Locally he serves on Sioux Falls Public Schools Education Foundation, the Sioux Falls Area Chamber of Commerce Business Leadership Council, and SDSU School of Communications and Journalism Advisory Board. His past leadership has included South Dakota Municipal League, Southeastern Council of Governments, Great Plains Zoological Society, and STARBASE of South Dakota.
Brown is a native of Arlington, S.D., and a graduate of South Dakota State University. His wife, Tami, owns The Spice & Tea Exchange in Downtown Sioux Falls. They have a daughter in high school.
Away from work, he enjoys working in the family's yard, playing with his daughter and reading, mostly nonfiction and American history.
The best part of his job is working with talented staff members who are passionate about promoting SDN's role as the most reliable Internet service provider in the region, he says. He also enjoys working for executive leadership that appreciates the importance of explaining SDN's complex mission of providing broadband connectivity and high-tech services to businesses and institutions.
"Not every person, not every company will buy from SDN. But whether they realize it or not, they're on our network every day. That's why it's important for us to educate the region," he says.