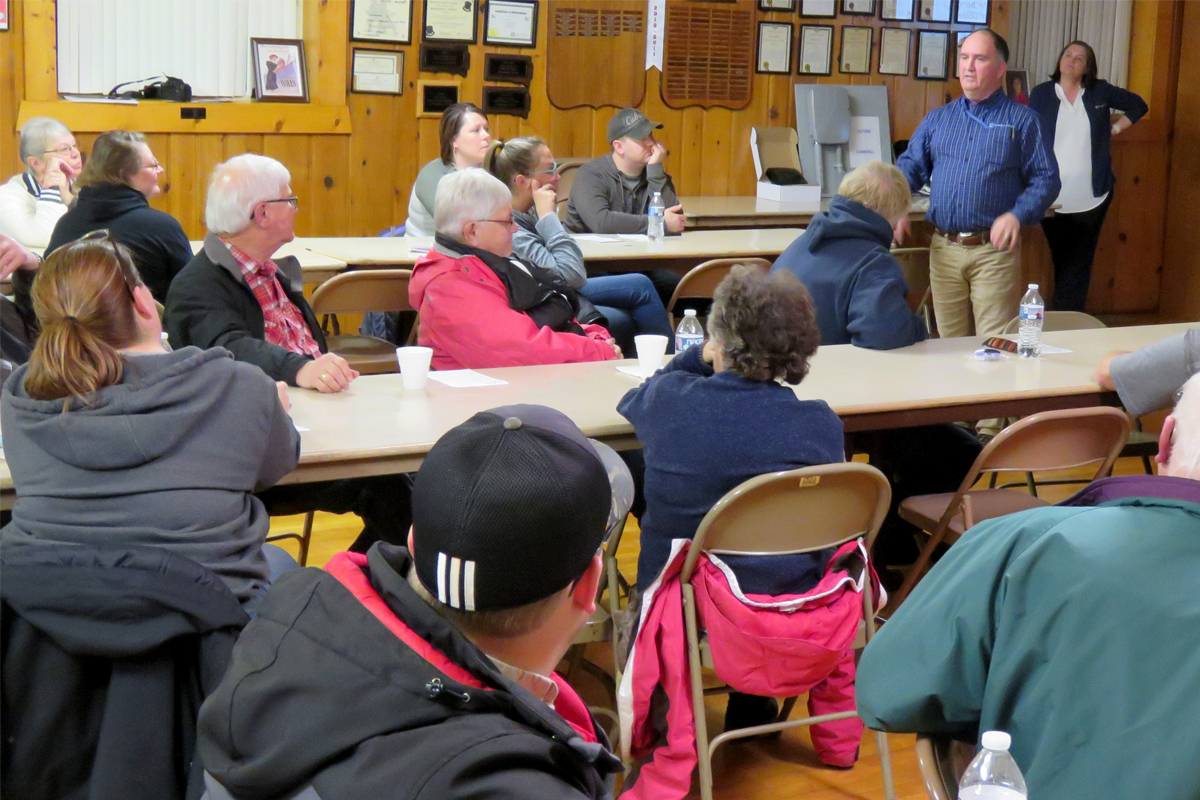 Although Golden West Telecommunications is more than a century old, the company keeps looking forward.
The cooperative has been improving telecommunications services for its customers since the company got started in 1916. In the early days, phone lines were strung along fence posts to connect farmers and ranchers in western South Dakota.
These days, the company is busy replacing its existing copper infrastructure with high-performance, fiber-optic lines in its exchanges across South Dakota.
During the 2020 construction season, Golden West plans to upgrade nearly 500 miles of wiring in exchanges that serve rural Dell Rapids and Trent, Reliance and Lower Brule, Springfield, Hot Springs (phase 2), and Plankinton. The upgrades will substantially improve internet service for more than 1,900 subscribers in the five areas.
In total, Wall-based Golden West Telecommunications provides internet, phone and TV services to more than 30,000 customers in a roughly 25,000-square-mile, largely rural, service area that extends unevenly across southern South Dakota from Wyoming nearly to Minnesota.
Golden West, which incorporated into a cooperative in 1952, is among 17 independent phone companies in South Dakota that are member-owners of Sioux Falls-based SDN Communications. SDN is the premier regional provider of broadband connectivity and related services for businesses and institutions.
Golden West serves residential as well as business customers. The company started upgrading its internet infrastructure to fiber in 2008. It would like to complete its Fiber to the Home project within the next nine years.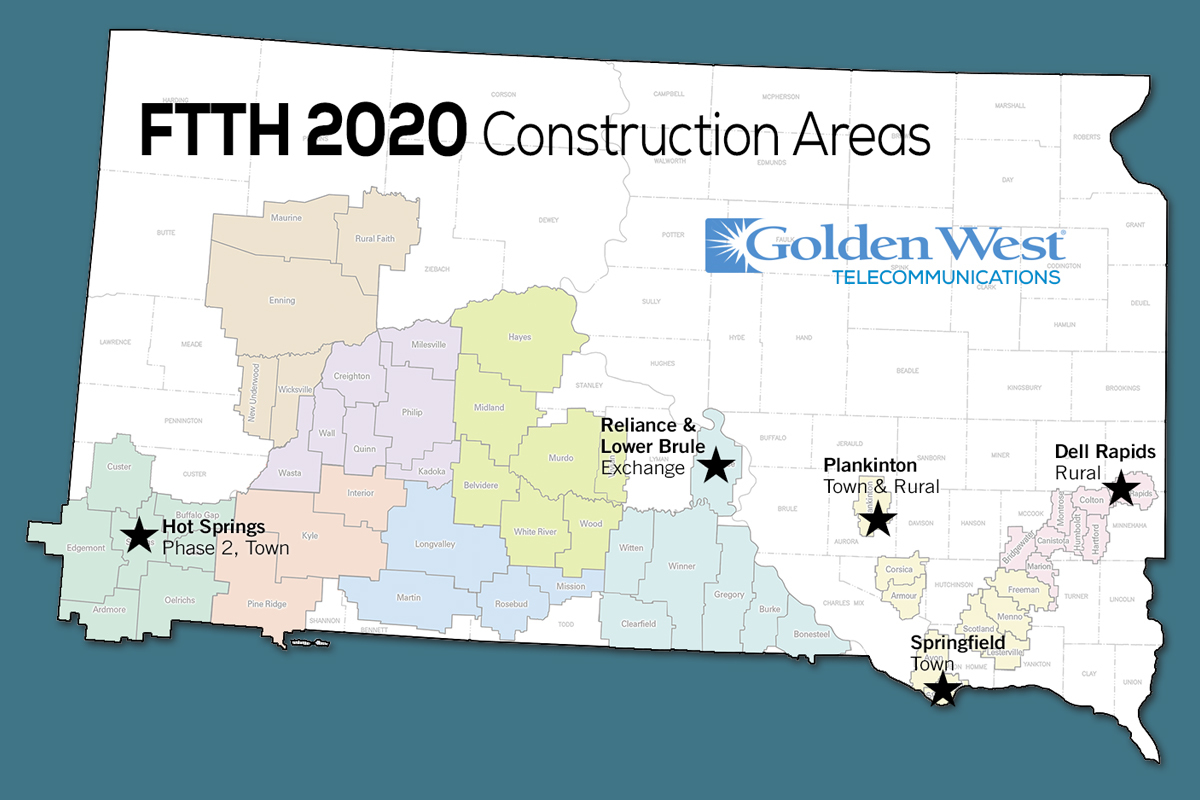 Overall, Golden West has upgraded about 65 percent of its service territory to fiber, company officials said. However, with construction moving into rural areas, progress can be slower to achieve.
Golden West employees met with rural Dell Rapids and Trent customers on Feb. 10 to update them on construction plans. Marty Huether, the company's plant engineering manager, and Dee Sleep, marketing and communications manager, shared details with about 50 people who attended the public meeting at the American Legion Hall in Dell Rapids.
Fiber is simply a better, faster, more reliable medium for transporting electronic information, Sleep said.
"Having fiber positions your community for the future," she said.
In terms of capacity and speed, fiber will give customers better performance and the ability to expand their services, Huether and Sleep said.
"The fiber will be able to handle just about whatever customers throw at it," Huether said.
It's being installed at no extra charge to customers.
Golden West considers fiber a long-term investment into the community as it will "future proof" the network by giving the company the ability to carry new and emerging technologies.
For rural customers, getting fiber service means they'll be able to access more bandwidth and faster speeds than copper service can handle. It's something internet customers who live in the town of Dell Rapids have experienced since the project to upgrade to fiber there in 2015 and 2016.
Golden West expects the installation in rural Dell Rapids to begin in March and take about a year to complete. Hired contractors will do most of the hands-on construction, but Golden West will continue to handle customer relations and address any issues that may arise. Customers with questions or concerns can call 855-888-7777 and ask for the Engineering Department.
SDN is a leader in providing business internet, private networking and cloud connectivity to businesses and organizations in communities such as Sioux Falls, Rapid City, Worthington, and the surrounding areas.