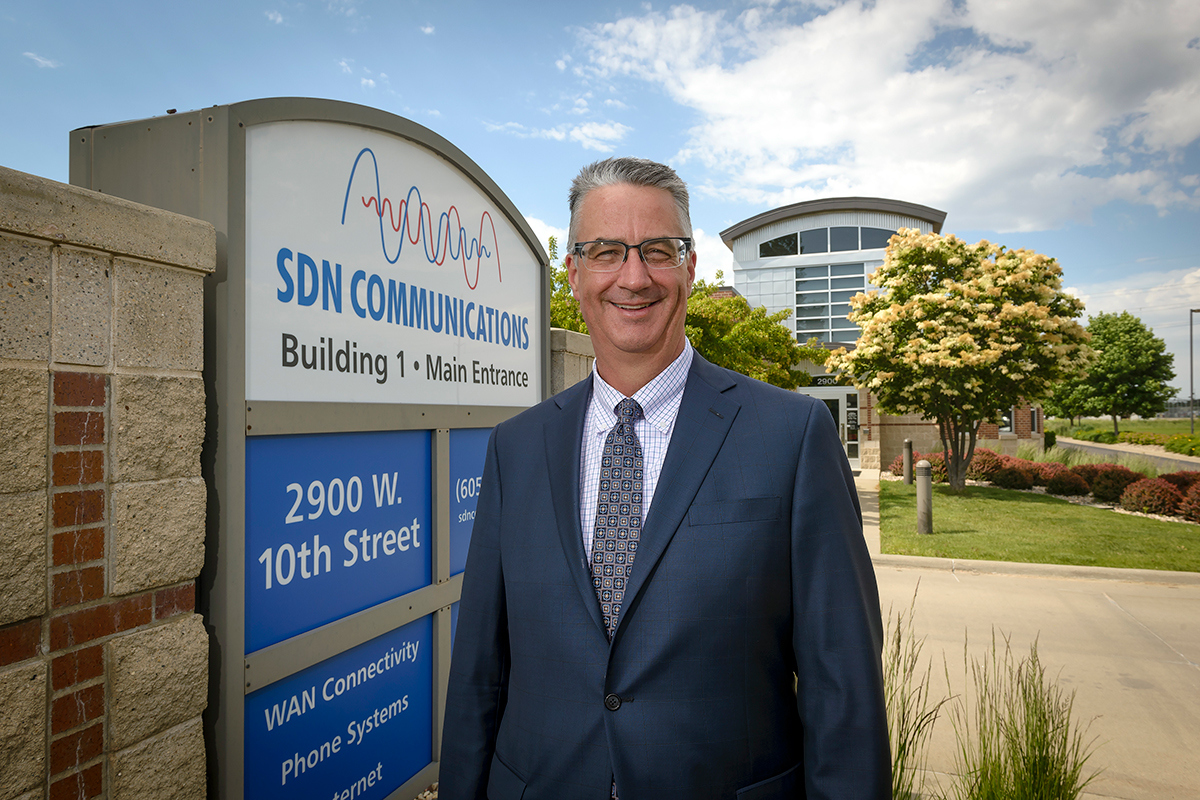 We're proud to announce that Mark Shlanta, former SDN Communications Chief Executive Officer, will be inducted into the South Dakota Hall of Fame (SDHoF) this fall.
Shlanta died February 23, 2022, just more than a week after his 57th birthday and following a two-year battle with cancer. He retired from SDN at the end of 2021.
SDHoF will recognize him in the business leadership category for his efforts in expanding high-speed broadband services across the state of South Dakota.
Mark's more than 23 years (21 years as Chief Executive Officer) at SDN changed the technology and communications landscape of South Dakota. During his tenure, he expanded the industry's fiber optic network to 50,000 miles in South Dakota and beyond into eight surrounding states.
That network covers 80% of South Dakota's geography, where 17 Member/owner companies serve residents and businesses in their respective territories, and SDN resells the Members' network to connect large-scale businesses with multiple office locations and cell towers across the Northern Plains.
The following video, which tells his life story, served as his nomination for SDHoF.