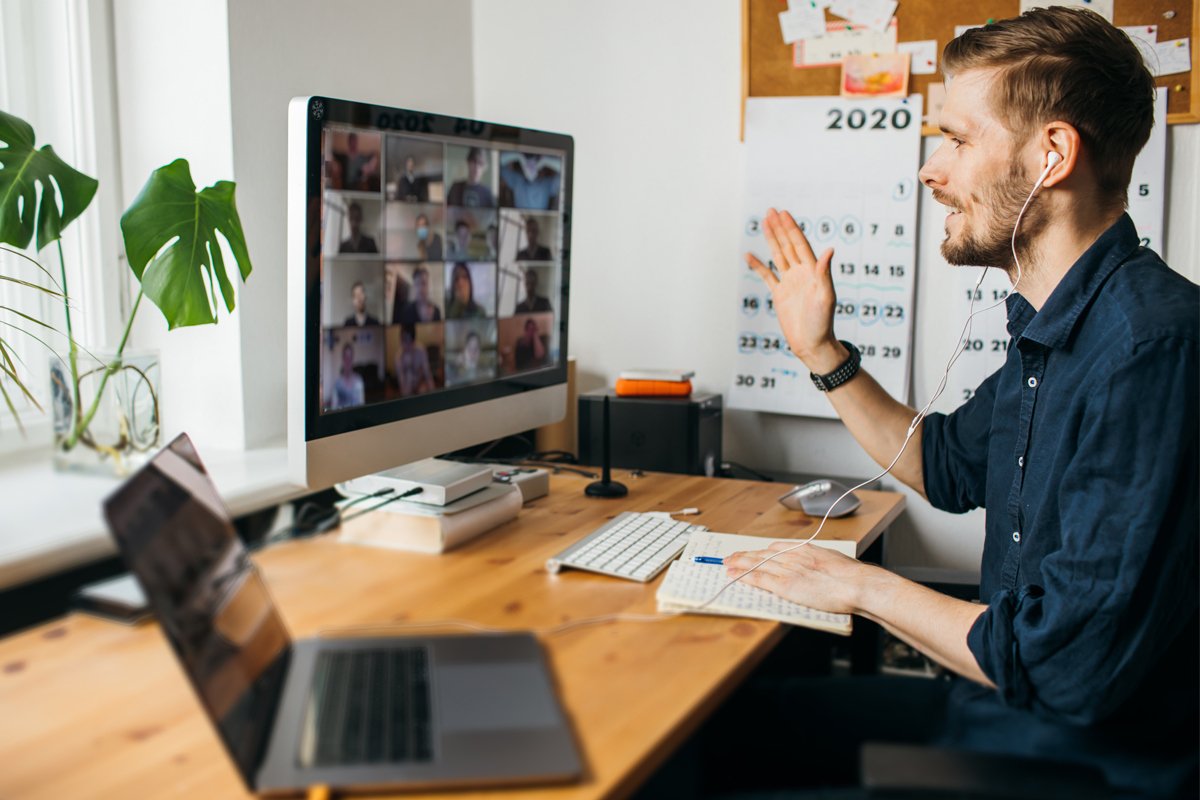 For many companies, sending employees home to work – if their jobs could be performed remotely – was a responsible reaction to the COVID-10 pandemic.

For some researchers, the quick shift of massive numbers of American workers to home environments has been viewed as an experiment on the future of remote work.
By some estimates, nearly half of all American workers have worked from home recently. Some of them had worked from home even before the pandemic. However, the rapid spread of COVID-19 substantially increased home-work numbers.
The big, lingering question now is: How many employees will continue to work from home after the pandemic eases? With the end of the pandemic not yet in sight, perhaps the question should be phrased something like this: How many employees will continue to work from home after companies have adapted to the new risk environment?
Regardless of how you view the threat of the virus, it's probably safe to assume that more employees will be working from home in the future than had been in the past. Early returns appear to support the continuation of working from home or WFM.
Recent research from the Society for Human Resource Management and reported by TechRepublic.com, indicates there hasn't been a tidal wave of corporate commitment to keeping employees at home, at least not yet. About 17 percent of HR leaders in 2,284 U.S. companies say their organizations are moving toward establishing permanent WFM policies.
However, working from home clearly is becoming the new normal for some office workers. That raises another question: How well equipped, in terms of efficient and secure telecommunications tools and infrastructure, are home offices?
In regular corporate offices, computer users generally make up the largest attack surface for hackers. Scattering those end-users to residential environments increases network-security challenges for employers.
The quality of broadband connectivity varies from region to region, which affects security. Challenges tend to be especially great in remote, sparsely populated markets.
"Technological limitations could be a barrier to the development of an American tele-workforce," according to a report by the Brookings Institute, a nonprofit, public policy organization in Washington, D.C. "Although Pew (Research Center) estimates that three-quarters of American adults now have high-speed broadband internet service at home, up dramatically from just 1% in 2000, many rural areas have been left out of the broadband revolution, and around 14% of households in urban areas are still digitally disconnected." Pew is a nonpartisan research center that studies public issues, attitudes and trends.
Other studies have indicated that South Dakota, overall, is among the rural states that are relatively well connected. It has demonstrated the ability to support home-based work and, if necessary, home-based, public education.
The pluses of working from home, as noted by the Brookings Institution, include that workers (especially women with family roles) tend to like it. People can be more productive at home, too.
Working from home saves workers the time and cost of commuting. It also reduces companies' office-related expenses. Those are strong enticements.
Questions about the WFH movement remain, however. For example, employees differ greatly in how well they adapt to working from home, the Brookings Institute reports, citing the results of a telework experiment at a travel agency in China.
Obviously, not all American employees can work from home. Many have done their jobs on-site. Will allowing a tier of largely computer-bound office employees to keep working from home create friction or inefficiencies within companies?
The jury is still out on whether workers should keep working from home. But at this stage of the pandemic's historic business disruption, advocates of WFH could make a pretty strong case.
SDN is a leader in providing business internet, private networking and cloud connectivity to businesses and organizations in communities such as Sioux Falls, Rapid City, Worthington, and the surrounding areas.