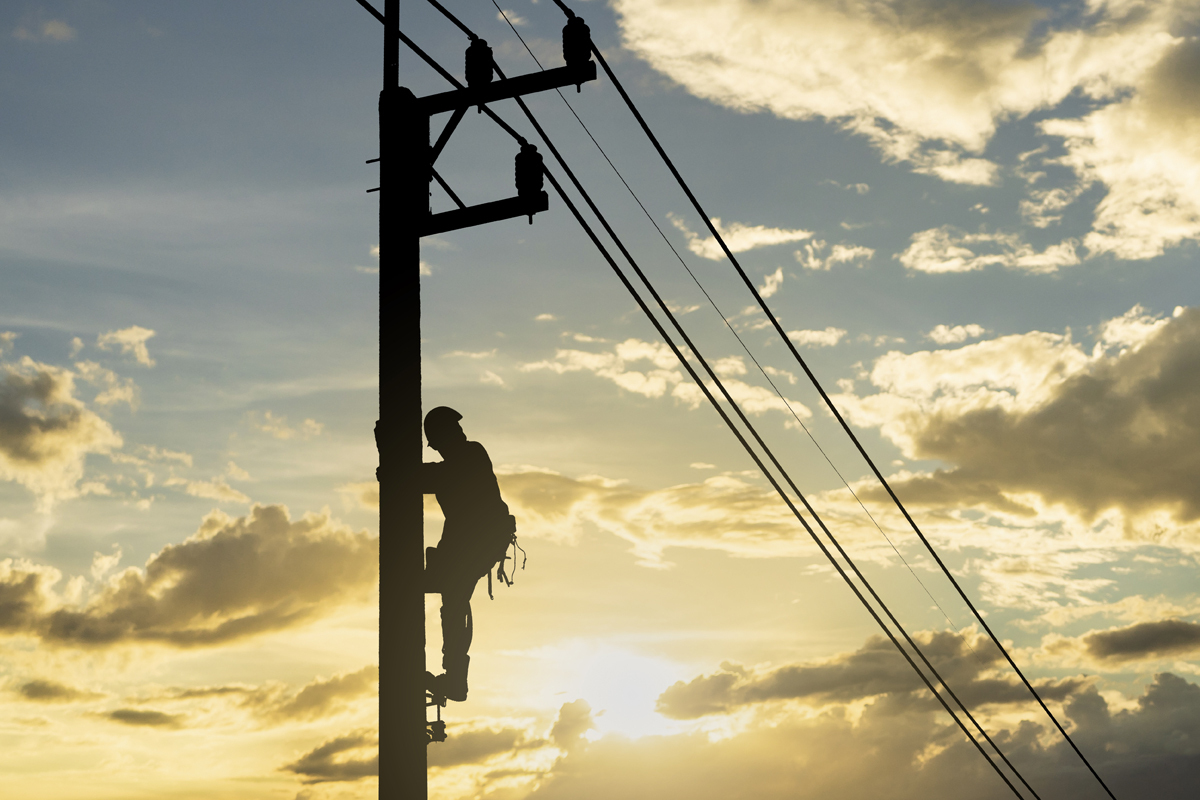 Co-op Month has been celebrated annually in October across the U.S. for more than half a century. This year, however, along with dozens of other observances, it might have been overshadowed by a global pandemic and national election. Still, the positive role cooperatives play in the communities they serve is worth recognizing - any time of the year.
In the past, this blog has featured SDN Communications' cooperative members who deliver broadband internet to their communities. This year, we're featuring a regional electric cooperative.
Rushmore Electric Cooperative is the wholesale power provider for eight rural electric cooperatives covering the majority of western South Dakota — a cooperative for cooperatives, if you will. It got started in 1950 as a way for rural electric cooperatives to be self-reliant in providing electricity. Today, it serves people living and working in rural western and central South Dakota.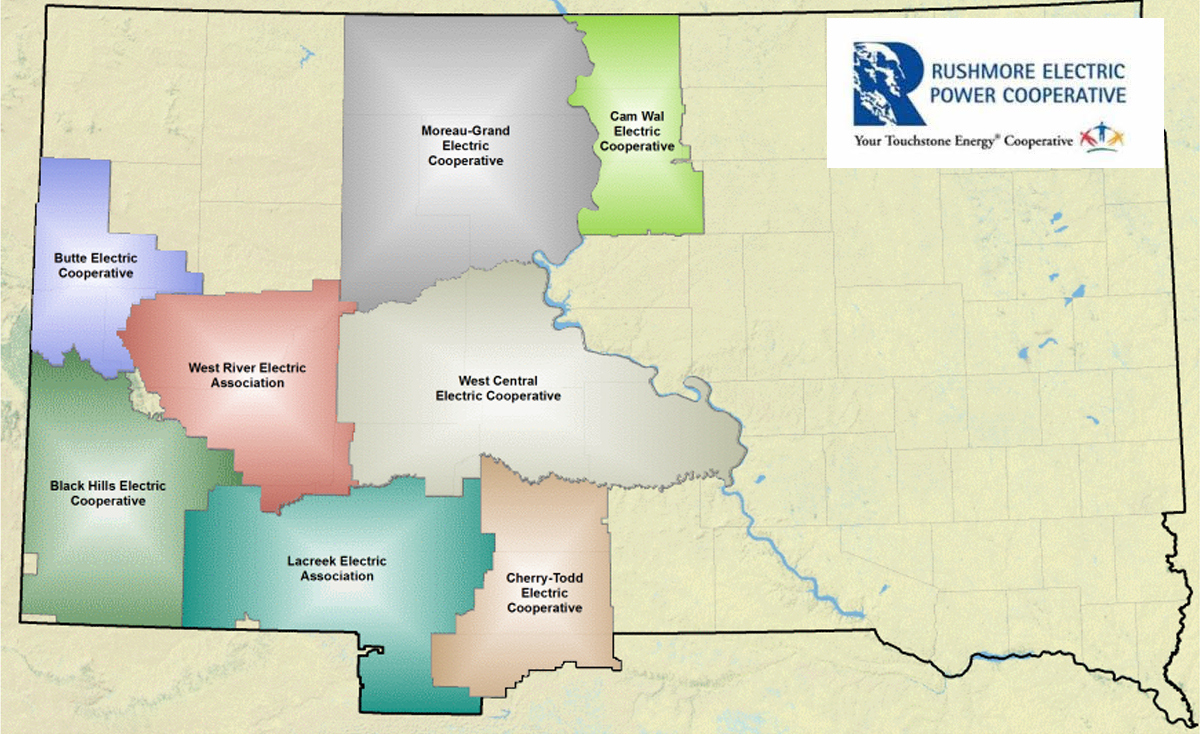 The value Rushmore Electric delivers to its communities goes beyond its power supply and transmission responsibilities. The co-op also provides a full-service communications company, an engineering service and a federal credit union. It oversees joint advertising, marketing and public relations programs and operates a SCADA – a computer system that gathers and analyzes real-time data to automate power systems for its member cooperatives.

More than 200 people work for the co-op, which serves more than 55,000 commercial and residential accounts. Rushmore Electric Chief Information Officer MarcCharles Zautke describes the co-op's coverage area as diverse and rugged, which can present challenges.
"During storms, it is common to have ice buildup on tower sites and remote sites. This severely affects communications along with wind, fog, rain, and temperature," he said. "Another challenge is physically reaching our critical infrastructure site access during a storm. Keeping these services in order is necessary for IP and voice communications, radio, AMI (advanced metering infrastructure) and SCADA."
That's why the co-op relies on SDN Communications to provide redundant and robust broadband connectivity throughout the territory, Zautke said.
The COVID-19 pandemic changed the workflow for many businesses, but also confirmed how prepared the Rushmore Electric team was for a change in business as usual.
"We always had the tools for remote access and remote communications, but not many end-users understood the possibilities existed until the pandemic," Zautke said. "Our member co-ops approached us, like many companies facing these difficult decisions, to allow a safe and secure work environment at home."

Being prepared remains a top priority for Rushmore Electric. The co-op is building a disaster recovery site, located in the Rapid City area, which will allow for 100 percent UPTIME in the event of major disruption at the data center.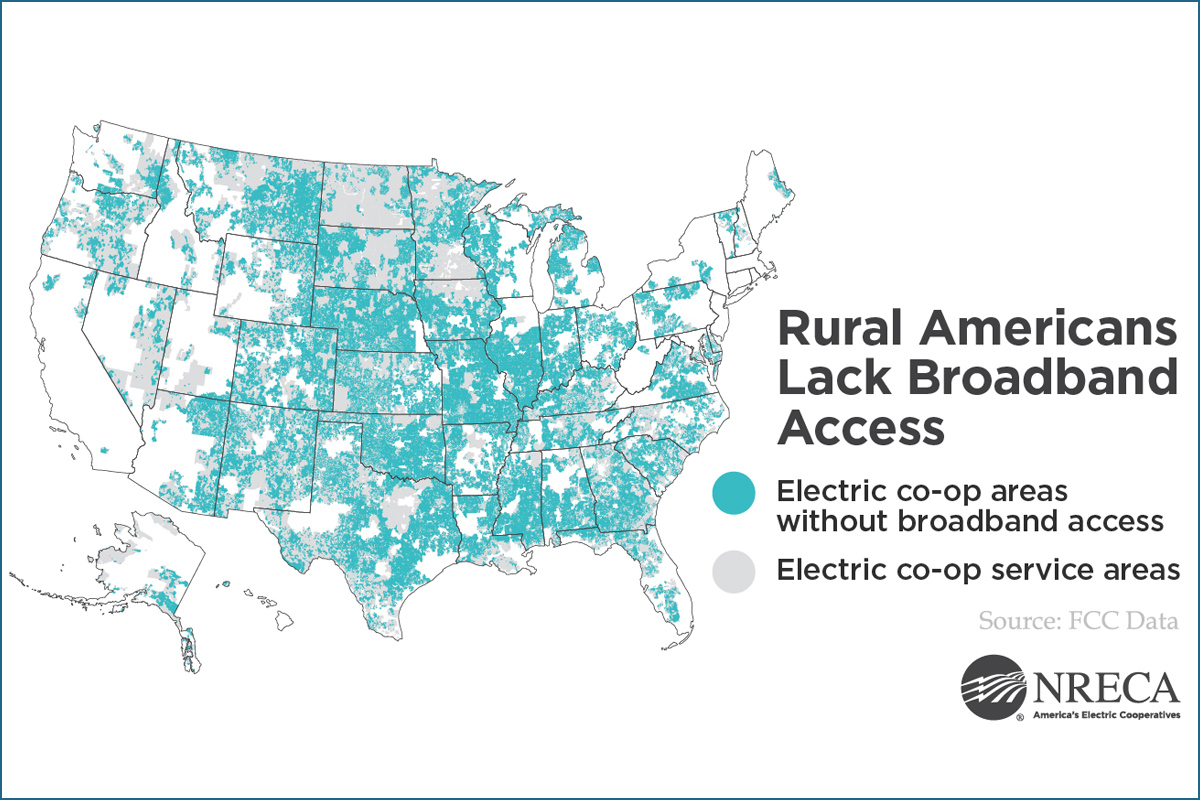 A 2019 broadband report featuring America's Electric Cooperatives shared that more than 100 electric co-ops in the United States are working on diverse solutions to help bridge the digital divide. The sector is poised to bring broadband internet service to 6.3 million underserved American households — including in Rushmore Electric's coverage area. The co-op is upgrading its services, expanding its private 10 gig network across the western half of South Dakota, which spans 250 miles.
Regardless of the size of the community, Rushmore Electric members benefit from the co-op's continued investment across their coverage area.
"The co-op family is very involved in smaller communities. Small towns in rural South Dakota would have a difficult time surviving without the co-ops," Zautke said.
Rushmore Electric sponsors regional activities like the Fall River Hot Air Balloon Festival, High School Rodeo and Black Hills Stock Show, to name a few.
The investment that began in 1950 to bring a collective affordable power supply to rural western South Dakota has certainly grown and evolved over the past seven decades. Rushmore Electric and its member cooperatives have stepped up to the challenge. And that ongoing investment is worth celebrating beyond National Co-op Month.