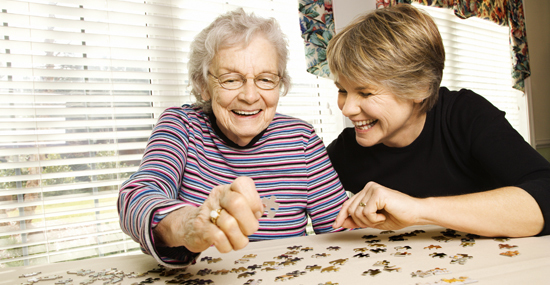 ---
In early 2018, a problem developed at Helping Hand Assisted Living in Brandon, S.D. The well-established residential center had 20 empty beds.
In addition to providing 68 beds for assisted living, the privately-owned center features eight supervised, independent apartments and 16 townhomes. The business generally serves people 55 and older.
When the unusually high number of open beds occurred, Helping Hand's administrative staff knew they had to get information about the center out to the public, but they weren't sure what would be the best way to do it. The center had been in business for more than 20 years and hadn't done much advertising because a lot of its business came from referrals.
Mike Dueis, operations assistant manager for billings and payable at the center, contacted Deb Nichols, sales manager for ICAN Inc. in South Dakota. ICAN is short for the Independent Cable Advertising Network, an organization that helps businesses connect with TV viewers in rural South Dakota and Iowa.
Preparing an ad and running it through Garretson-based Alliance Communications' TV service turned out to be less expensive than Helping Hand managers had expected. Running a TV ad in the Brandon region also proved effective. Within four months, the center was nearly filled again, Dueis said.
"The fact that we filled up so fast after it started running makes us think it must be getting us out there," he said. "We're pleased with how it turned out."
The center was so satisfied with the experience that it has continued to run the TV ad, which ICAN's staff helped prepare.
ICAN specializes in helping small businesses take advantage of advertising opportunities that used to only be available to larger companies in bigger markets, Nichols said.
"We actually make it affordable for a small business to advertise on a wide variety of programming, such as Monday Night Football, CNN or Fox News, or perhaps HGTV House Hunters," she said. "We focus on programming that makes sense for their type of business. For example, if a business sells fishing boats, a TV show about fishing might be a great place to showcase their business."
Making an ad typically costs no more than $500, and 30-second spots can be run for as little as $5 or $10 per showing, Nichols said. Ads that run during popular sporting events, such as NFL football games or the March Madness NCAA basketball tournament, cost more.
The three key elements to a successful TV ad campaign are reaching the right audience, having the right message and running the ad with high enough frequency to be effective, Nichols said.
"We can reach the networks their customers are watching. We target their specific demographics in specific areas," she said. "TV advertising is affordable in small markets. We want to make sure people know that."
ICAN will work with a business client from the concept of an ad to the final shooting. Nichols and her staff are based in an office complex on West 49th Street, near The Empire Mall. She can be reached at 605-679-4262. Account executive Lee Palmer and producer/editor Bret Giese also are based in ICAN's Sioux Falls office.
ICAN can help businesses in 12 cable TV markets in South Dakota that are served by member/owner companies of SDN Communications. The telecoms and the location of their headquarters are:
In addition to providing TV services, the companies provide internet connectivity, phone solutions and other services to markets across South Dakota.
SDN Communications is a regional leader in providing broadband connectivity and cybersecurity services to businesses in communities such as Sioux Falls, Rapid City, Worthington, and the surrounding areas.