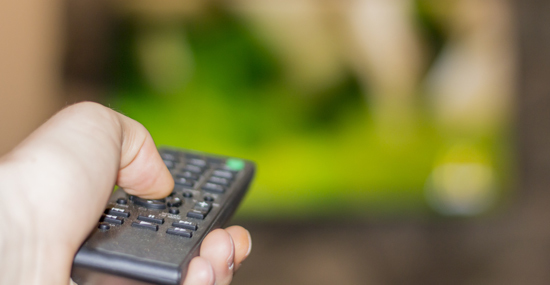 Craig Teveldal didn't think he could afford to promote his business with TV advertising. Then he became familiar with ICAN Advertising and realized his assumption was wrong.
Teveldal is the president of CDJ Electric in Britton, S.D. ICAN helped him create an ad that is now running in Venture Communications' TV market area.
"We have had a tremendous customer response in both existing customers and also new customers who said they had seen our commercial and gave us a call," Teveldal says.
Reaching customers through affordable TV advertising can be challenging for businesses in rural South Dakota. ICAN can help.
ICAN is short for the Independent Cable Advertising Network of South Dakota. ICAN works in partnership with SDN Communications and its member companies. Together they help businesses in or near dozens of business hubs reach consumers in local markets.
Brandon, Brookings, Mitchell, Milbank, Aberdeen, and Bison are among the larger or prominent area hubs they serve. They also cover dozens of other communities across the state, mostly in eastern South Dakota.
ICAN representatives have been selling advertising spots in those cable TV markets for more than two years.
"Our goal is to make affordable, effective and reliable cable advertising available for all businesses – small and large – across eastern South Dakota," says Deb Nichols, sales manager for ICAN in South Dakota. ICAN of South Dakota is a division of a company that provides similar services in Iowa.
Nichols works in a Sioux Falls office complex on South Lousie Avenue. You can reach Nichols by calling 605-679-4262.
ICAN also has production centers in the region. The company's ad work is visible among the 11 SDN member companies that ICAN works with. ICAN had 47 business customers in South Dakota in January 2017, compared with 36 the prior year.
Like CDJ Electric, Family Floors & Furniture in Brandon is a satisfied business client.
"Since we've been advertising with ICAN I feel we've been getting more exposure for our money," says Marcia Gnadt, owner of Family Floor & Furniture. "We're getting much more for our money than we did through other television advertising."
Gnadt is especially pleased with the videographer who helped show off her store in a professional manner. The store's ads appear in Garretson-based Alliance Communication's market area, which includes Brandon.
Gnadt's business specializes in floor covering. Advertising through ICAN allows her to target viewers on relevant channels such as Home & Garden Television (HGTV) and on popular channels such as Fox News.
Advertisers also can appear on cable channels such as ESPN, TNT and CNN.
Making an ad typically costs no more than $500, Nichols estimates, and 30-second ad spots can run as low as $5 to $10 apiece. Local ad time during popular event broadcasts such as the Super Bowl or NCAA basketball tournament would cost more.
ICAN staffers will work with clients from the concept of an ad to the final shooting.
"We'll walk them through the whole process and help them get their ad on TV," Nichols says.
In addition to Venture and Alliance, ICAN can help businesses in nine other cable TV markets. The full list of the telecoms and the location of their headquarters includes:
SDN's member companies also provide phone solutions and Internet connectivity to homes and businesses. Read more about SDN's members in the Member Communities section of this blog.