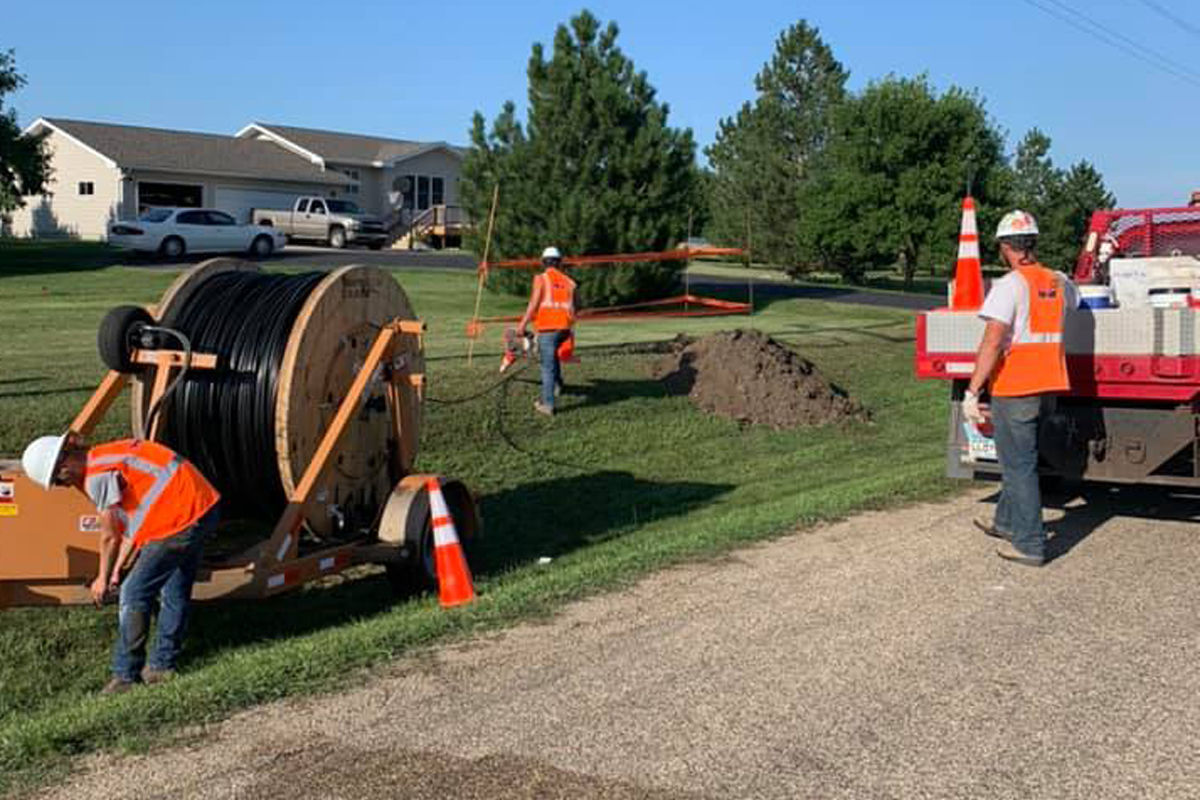 Filling a gap in broadband coverage near the state capital of South Dakota might carry symbolic value. However, the real winners in an infrastructure build-out made possible by a state grant will be hundreds of people who live or work in a rural area north and east of Pierre. Hundreds of additional residents could benefit in the future.
This past spring, Gov. Kristi Noem announced the recipients of the first-ever Connect South Dakota Grants, which the 2019 Legislature approved. The governor proposed the statewide program to help telecommunications companies fund broadband projects in areas of South Dakota that are unserved or underserved by carriers.
On Tuesday, she recommended the state award another $5 million in development grants for the Connect South Dakota initiative in 2020 during her 2021 budget address.
In 2019, the Noem administration's assessment indicated the greatest need for projects was in the outer rings of communities that lack population density but aren't rural enough to qualify for federal help.
In its initial round of grants, the Connect South Dakota development program awarded $5 million to eight companies to help fund more than $11.4 million in improvement projects.
Venture Communications, which is based in Highmore, is among the communications companies that serve the Pierre area. Venture received the program's largest single grant: more than $2.7 million. Venture is matching the grant with a similar amount of its own investment resources to make high-speed broadband services more accessible to residents of rural Hughes County.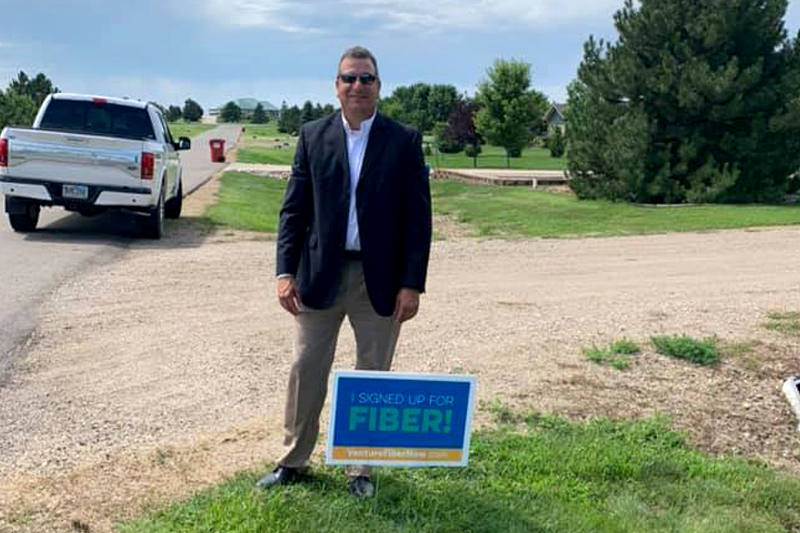 The overall cost of the expansion project will be about $6 million, said Randy Houdek, general manager and CEO of Venture. Venture is among the member-owner companies of Sioux Falls-based SDN Communications.
"Because it was such a big project, we got started as quickly as we could," Houdek said. "By September, we were in the early stages of turning up customers."
Construction on the project started in June and will be finished by the end of 2019, he said.
Venture serves more than 30 communities in central South Dakota with high-speed internet, digital cable TV and phone service. It has approximately 8,500 broadband customers and 6,000 video/cable customers.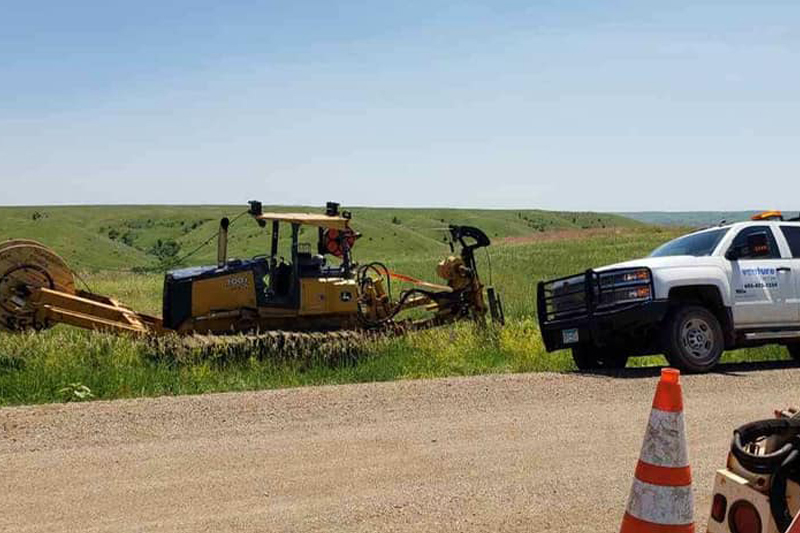 Adding several miles of fiber to its existing network in the rural Pierre area will add approximately 400 homes and business customers to Venture's network. Roughly 300 other homes will have the option of signing up in the future, as will residents of future housing developments.
"If we hadn't gotten the assistance, the project wouldn't have cash-flowed. It's a tough business model the way it is," Houdek said.
Opportunities for growth are limited for telecoms that serve rural South Dakota, though, so the expansion in the Pierre area is good for Venture, he said.
Weather conditions presented some obstacles, but construction has gone smoothly overall. State agencies have been very cooperative, too, Houdek said.
"There were a lot of potential roadblocks, and we were able to cross them pretty easily," he said.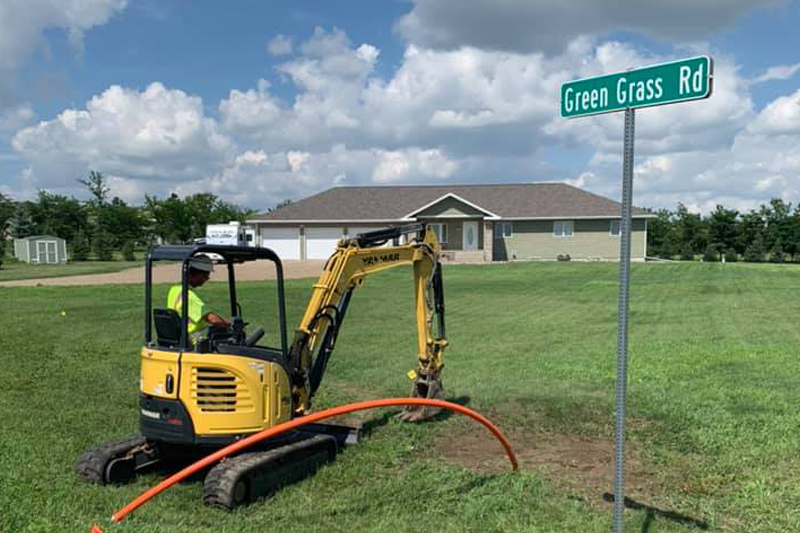 Noem has said that the first round of grants is only the beginning of the state's efforts to bring high-speed internet access to as many South Dakotans as possible.
"We can't connect everyone overnight, but I'm committed to doing everything I can to connect South Dakota to a better, brighter tomorrow. We owe it to our future: our children, the next generation," the governor says online in promoting Connect South Dakota development program.
In addition to Venture, four other SDN owner-members received grants:
Mitchell Telecom in Mitchell also received $441,470. The broadband provider is owned by a group of SDN affiliates, including Venture, Alliance and TrioTel.
Read more about the remaining grant recipients in the governor's news release.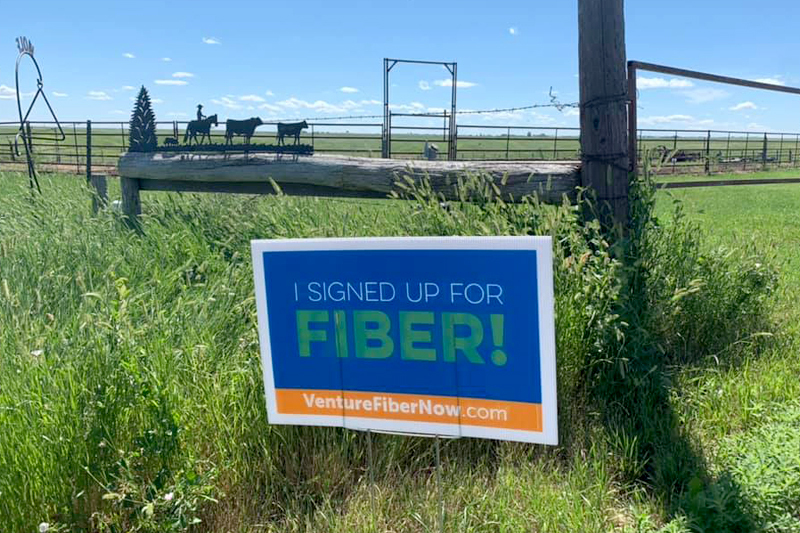 SDN Communications is a regional leader in providing broadband connectivity and cybersecurity services to businesses in communities such as Sioux Falls, Rapid City, Worthington, and the surrounding areas. For more information about its member companies that serve rural South Dakota, see sdncommunications.com.