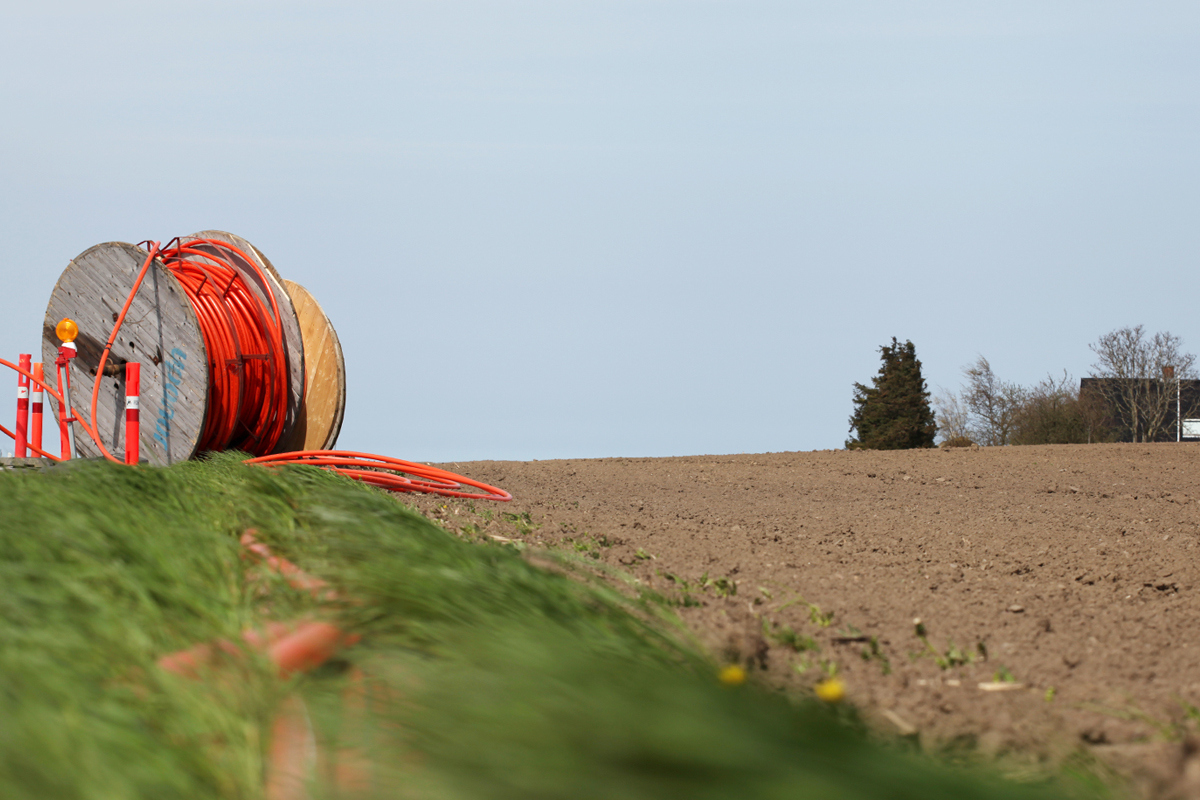 NEWS RELEASE
FOR RELEASE: Friday, June 4, 2021
CONTACT: Greta Stewart, Governor's Office of Economic Development
PIERRE, S.D. – Governor Kristi Noem announced today that 18 new grants have been awarded to fund broadband projects that will better connect unserved and underserved areas across South Dakota. The $26 million in grants announced today will leverage private matching dollars for a total investment of over $54 million in broadband infrastructure statewide, connecting 5,057 households and 252 businesses.
"With this next round of broadband grants, we're continuing to connect the entire state to high-speed broadband," said Governor Noem
With this round of grants, Governor Noem's ConnectSD Initiative will have connected a total of 20,564 locations across the state to high-speed internet. Construction on this round is expected to be completed in 2022 and 2023.

"We are pleased this initiative is making significant progress in a short amount of time," said Commissioner Steve Westra, Governor's Office of Economic Development. "Governor Noem's vision for South Dakotans of today's and future generations has never been stronger. I'm thrilled for the investment that's being made in our rural communities and am excited to see it continue."

The following grants were approved:

Alliance Communications
Rural Lincoln and Turner Counties
$2,424,000
Ft. Randall Telephone Company
Rural Pennington County
$555,791
Interstate Telecommunications Cooperative
Lakes Poinsett and Albert and Rural Codington County
$5,459,204
James Valley Cooperative Telephone Company
Rural Frederick, Rural Groton, Rural Hecla
$2,555,783
Jefferson Telephone Company
Rural Union County
$1,476,600
Leap Communications
Rural Parker
$142,050
Midco Communications
Ellis, Hermosa Area, Mission Hill, NW Yankton and SW Minnehaha County
$4,111,707
RC Technologies
Rural Big Stone Lake, Rural Codington and Roberts Counties
$1,018,320
Vast Broadband
Rural Turner County
$1,450,309
Valley FiberCom
Rural Brookings, Kingsbury and Moody Counties
$6,031,075
Venture Vision
Rural Beadle and Spink Counties
$1,196,401
This round of grants comes shortly after $25 million in CARES Act funds were distributed in March for 24 broadband projects that could be completed by the end of 2021. During this year's legislative session, South Dakota legislators approved $75 million in one-time state funding to finish connecting the state to high-speed broadband.

Full Connect SD grant details can be found at sdgoed.com/public-records/connectsd/.

-30-