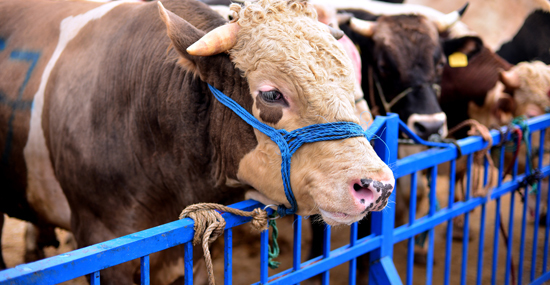 ---
Internet-based transactions drive half the U.S. economy, according to a study conducted for the Foundation for Rural Service, and cyber contributions to the gross domestic product are growing.
Rural America is responsible for 15.5 percent of all consumer internet transactions, which translates to an annual economic contribution of $1.4 trillion, reports the study, "A Cyber Economy: The Transactional Value of the Internet in Rural America."
Connectivity in rural America boosts the overall U.S. economy on a variety of fronts. It also demonstrates that rural Americans have the same vital need for internet access as urban Americans.
"Broadband is used in so many ways, we don't think about it anymore," said Carissa Swenson, a North Dakota-based consultant with Consortia Consulting.
Swenson was among the speakers at the South Dakota Telecommunications Association's PUC Forum held Dec. 13-14 in Sioux Falls. PUC is short for the Public Utilities Commission, a state regulatory office.
Swenson outlined some of the highlights of the cyber economy study. In addition to putting real numbers on the value of rural broadband to America, the study documents some practical realities. For example, rural and urban Americans use the internet for approximately the same amount of time every day and they connect using the same types of devices.
Swenson also moderated an interesting panel discussion that featured South Dakota telecommunications companies. Participants shared some lesser-known ways that high-quality, broadband connectivity boosts the state and national economies.
Rod Kusser, member services manager for Venture Communications, a cooperative based in Highmore, provided interesting insight into the importance of the internet to agricultural businesses. For example, he talked about some small sale barns in out-of-the-way places in South Dakota's countryside. A few dozen people might attend rural sales in person, but a lot of the action takes place in cyberspace.
"Most of the buyers are online. They're spending thousands and thousands of dollars on livestock – bulls, horses, whatever," Kusser said.
High-quality connectivity is absolutely a necessity for such transactions to take place, Kusser said. "We learned early on that you double those internet connections."
Selling livestock to internet buyers widens the network of potential buyers and reduces the need for animals to be hauled to bigger sales venues, which can be significant benefits for producers.
The hunting industry is another relatively low-visibility business that, in some cases, relies on high-quality internet. Lodges that market themselves to affluent clientele need to be able to offer features such as top-rate, electronic communications.
Kusser said he thinks visitors who fish South Dakota lakes are spending more time on the water because good connectivity makes it easier for people on outings to remotely take care of business.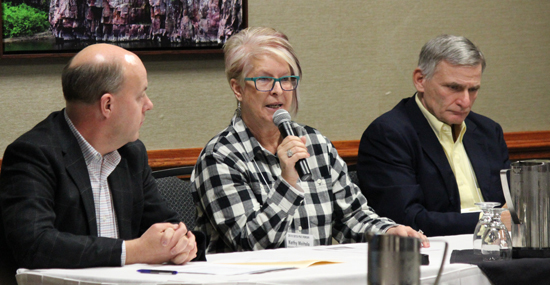 Kathy Weitala, marketing director at Interstate Telecommunications Cooperative in Clear Lake noted that Agropur has undertaken a $250 million expansion at its cheese manufacturing plant in Lake Norden, a community of about 500 residents. The expansion will add approximately 125 jobs to the plant. The expansion is expected to have an annual economic impact of $1 billion on South Dakota's economy, she said.
Seven construction trailers are being used at the plant during expansion work, and each unit needs high-quality telecommunications services.
Vernon Brown, vice president of marketing and community relations for SDN Communications in Sioux Falls, reported that the 2019 Legislature is likely to explore ways to use South Dakota's improving connectivity to provide better healthcare services. For example, the internet might be able to help sheriffs provide valuable, mental-health service to troubled people in dangerous situations.
Collectively, examples like those discussed at the SDTA PUC Forum demonstrate the importance of good internet service to rural American and the U.S.
Also, as documented and discussed at the forum, economic development in rural America will require the continuing investment in broadband infrastructure by telecommunications companies and public programs.
SDN Communications is a regional leader in providing broadband connectivity and cybersecurity services to businesses in communities such as Sioux Falls, Rapid City, Worthington, and the surrounding areas.
---
The South Dakota Telecommunications Association released a report on the state of connectivity in rural South Dakota in August. Use the button below to download a free copy of "Connecting South Dakota's Future: A Report on the Deployment & Impact of Rural Broadband."