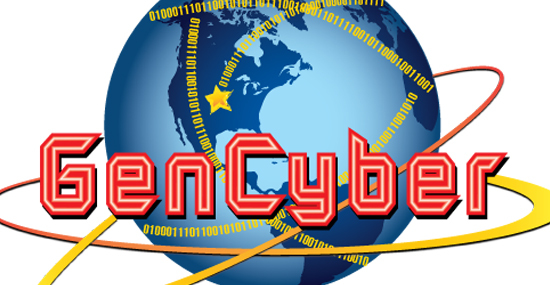 Interest is running high in a cybersecurity camp designed for girls that will be held at Dakota State University.
"I've been completely blown away by the demand this program has had," says Dr. Ashley Podhradsky, a DSU faculty member and director of the camp.
One-hundred girls are scheduled to attend the GenCyber Cybersecurity Camp for Girls, which is scheduled for July 19-24 on the DSU campus in Madison, S.D.
This is the second year for GenCyber camps. But four of this year's 44 camps are designated specifically for girls. The other 40 are for both boys and girls. DSU recently hosted one of the coeducational camps, too.
Podhradsky is an assistant professor of information assurance and forensics at DSU. She applied successfully for a grant from the National Science Foundation and National Security Administration to develop and host one of this year's camps for girls.
The camp is for girls in eighth through twelfth grade and the initial 60 slots for the free camp filled quickly. That prompted Sioux Falls-based SDN Communications to step up and provide the funding to allow 40 more girls to attend. Eighty additional girls are on the waiting list.
Podhradsky hopes to accommodate 150 girls in a camp next year. It will be designed for seventh-, eighth- and ninth-graders because those are critical years for girls exploring professions, she says.
Next year's coeducational camps will be designed for sophomores, juniors and seniors in high school.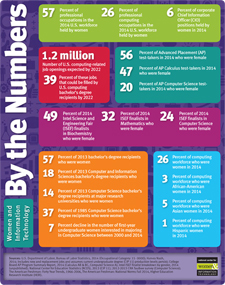 ?Cybersecurity is a male-dominated field. Women made up only 26 percent of the computing workforce in 2013, according to the National Center for Women & Information Technology.
Typically, only 15 to 20 percent of the participants in coeducational camps are girls, Podhradsky says.
"At girls camp, we really focus on team building and coming together to solve a problem. Sometimes with guys, it's so competition-based that everyone doesn't get a chance to learn as they should," Podhradsky says.
"We have a lot of problems to solve in cybersecurity, and we need both men and women to do that. That's what this camp is trying to do. It's bringing men and women together to help solve the problems this nation faces," she says.
When executives at SDN heard about the camp, they wanted the company to become involved in the event. SDN is the premier regional provider of broadband connectivity and related services to businesses and institutions.
"We dive deep into cybersecurity issues, and finding employees in that area is difficult. That's an area with great opportunity for a lot of people, especially for women," says Vernon Brown, vice president of marketing and member relations at SDN. "SDN is just excited to be part of it."
Creating, moving, and storing electronic information is a growing industry with increasing security needs.
"We can't afford to ignore 50 percent of the population. Anything we can do to encourage more women to enter the field, we're excited to provide that opportunity," Brown says.
Brown also has a personal interest in the issue. He is the father of a girl who is about to begin the sixth grade, and he wants her long-term career path to be wide open.
Podhradsky might be tapping into a brilliant, new way to grow the female workforce in science and technology, Brown says.
Girls will come from seven states to participate in the camp. About 20 of the participants will be from outside the region. Participants will stay in a dormitory and eat in a cafeteria on campus, just like college students. They will participate in classes during the day and be entertained in the evening.
Organizers hope the busy week sparks participants' interest in cybersecurity, programing and networking careers. DSU also could benefit from the exposure to prospective students.