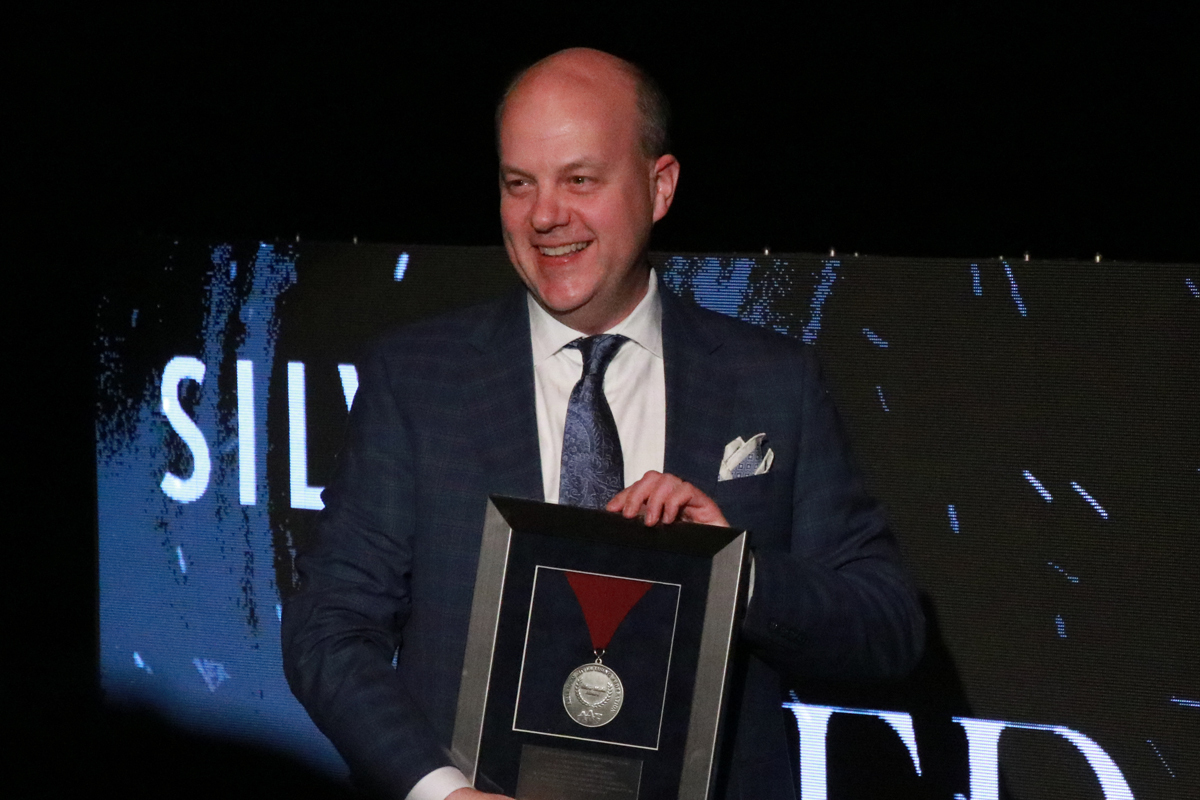 It's not surprising that Vernon Brown is held in high esteem by his peers in the marketing and advertising profession in South Dakota.
The vice president of marketing & community relations at SDN Communications in Sioux Falls has been out of the local TV news business for 18 years. Yet, some of his SDN colleagues still refer to him as "Downtown Vernon Brown" and he continues to be admired by former colleagues and competitors in the news industry.
He's also been off the Sioux Falls City Council for eight years. Yet, he continues to be respected by local government officials and former constituents.
He's achieved measurable and impressive success since joining SDN in 2002. Yet, he remains visible and active in the community as a sought-after volunteer who has assisted several organizations.
Brown is a fitting Silver Medal Award recipient, which he received Feb. 28 from the South Dakota Advertising Federation in recognition of his professional success. It's a well-deserved honor for a man still in the prime of his career.
The Arlington, S.D., native clearly has been effective in his work at SDN. He founded and developed SDN's marketing department and has led efforts to brand the company as the region's premier provider of broadband connectivity and related services for businesses.
At the same time, he's also strived to keep the company and its employees engaged in the community. SDN CEO Mark Shlanta calls Brown SDN's cultural guardian.
"He's been a great beacon for me in helping make sure we develop and maintain a fabulous corporate culture at SDN," Shlanta said.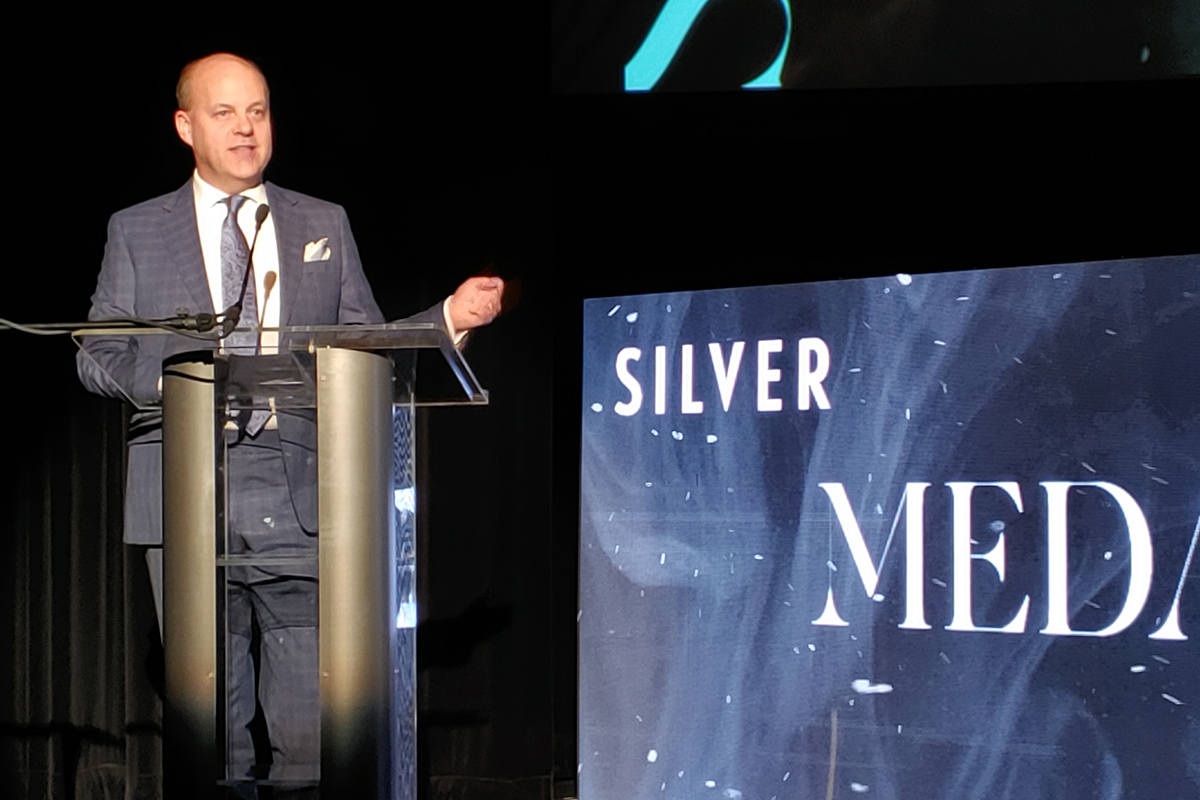 When giving his acceptance speech for the Silver Medal Award during the SDAF's creative and festive annual awards presentation (called The ADDYs) at the Washington Pavilion, Brown challenged a couple hundred advertising and sales professionals in the audience to give back to their communities.
"I'm not talking about working on that pro bono account your agency signed up for. You're getting paid to do that," he said. "I'm talking about volunteering. That means working for free to make something better."
Brown, himself, has been especially passionate about volunteering to help educational causes. Last year, for example, he co-led the successful Sioux Falls School District campaign to build the new Jefferson High School and Ben Reifel Middle School.
He's also served in leadership positions on the boards of the Sioux Falls Public Schools Education Foundation, which raises money for innovative teaching projects, and STARBASE Sioux Falls, an educational outreach program that focuses on getting fifth-graders excited about science, technology, engineering and mathematics. He's also served in an advisory role to assist the Department of Journalism and Mass Communication at South Dakota State University.
However, education isn't the only cause he cares about. He's also served on boards and committees to help the Sioux Empire United Way and Forward Sioux Falls and assisted statewide causes, such as South Dakota's 911 emergency system.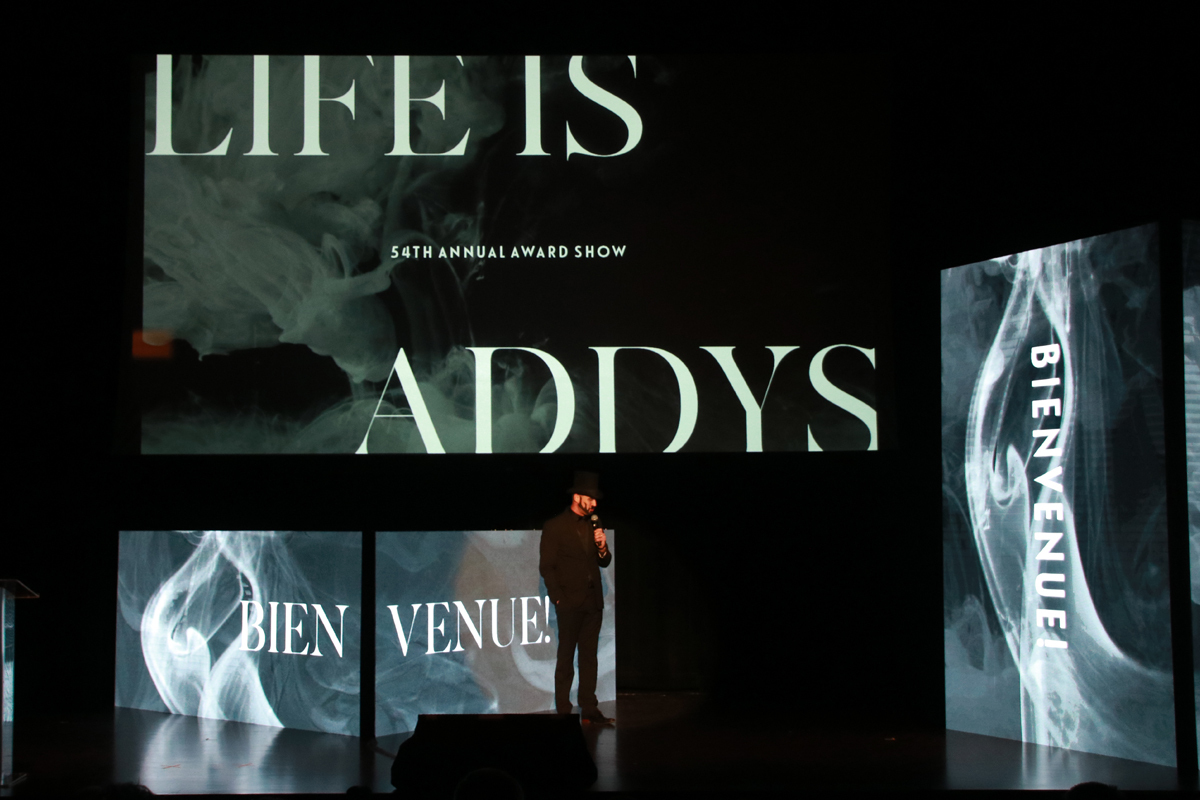 Instead of touting any of his accomplishments, he devoted the early part of his acceptance speech at The ADDYs to thanking SDN team members and vendors who have helped promote SDN. He saved his most touching thank-you to his wife, Tami, and daughter, Emma. And, as a professional marketer, he slipped in a plug for his wife's downtown business, The Spice & Tea Exchange.
"He's a walking billboard. Everywhere you go with Vernon people are always greeting him, always saying, 'hi,'" SDN Network Account Executive Jon Clayborne said. Brown always seems to be positive and smiling and, Clayborne added fondly, dresses well.
Brown was nominated for the award by Nikki Gronli, a current member of SDN's marketing team who speaks very highly of him. She credits him, for example, for creating the "Enjoy the UPTIME" image for which the company has become known and for positively influencing the advertising industry statewide.
Perhaps even more impressive than praise from current SDN employees is the high regard that Brown is held by former SDN employees and interns, including several who have moved on to successful careers in other ventures.
"Vernon is the kind of boss who becomes a lifelong mentor," said Renee Bauman, a former SDN marketing employee who now runs her own company in Brookings. "I still call him with questions about my business to this day. He invests in his employees and cares about the strengths and growth of each staff member he's ever had. He is the true meaning of a Silver Award winner."
He is, indeed, worthy. Well done, Downtown Vernon Brown.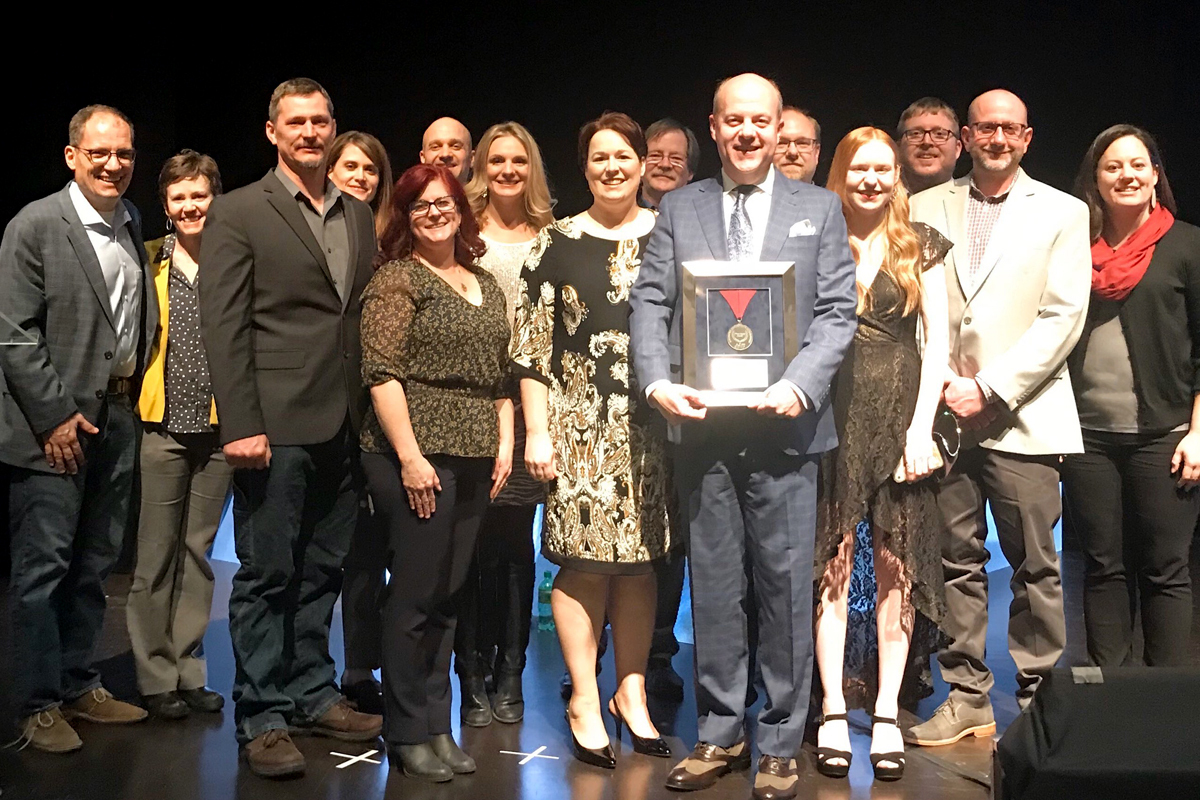 SDN Communications is a leader in providing business internet, private networking and cloud connectivity to businesses and organizations in communities such as Sioux Falls, Rapid City, Worthington and the surrounding areas.