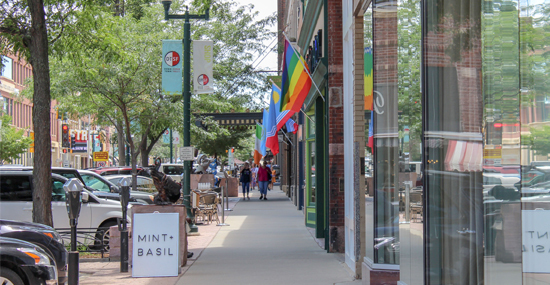 ---
Downtown Sioux Falls is on track to get its first small cell poles. Ten new light poles that will double as small cell support structures are expected to significantly enhance mobile connectivity in the area.
City officials first reviewed Verizon's plans, which called to replace 10 of the roughly 2,000 light poles in the downtown area.
Visually, most people may not notice the change. The difference will be that in addition to lights, the new, 35-foot poles also will have telecommunications equipment mounted on them.
Plans for the new poles went through the city-approval process. After they're are installed, they'll be turned over to the city. Sioux Falls-based SDN Communications will install the fiber and provide the online connectivity for Verizon.
"We're all committed to bringing technology to Sioux Falls and helping citizens with it," said Jerry Jongeling, the city's light, power and traffic superintendent.
The public is consuming increasingly more data on mobile devices, prompting carriers such as Verizon to expand their infrastructure. Adding small cell poles improves mobile services in busy areas by handling some of the electronic traffic. From the small cells, signals are sent by underground fiber to the bigger, macro tower that serves the area.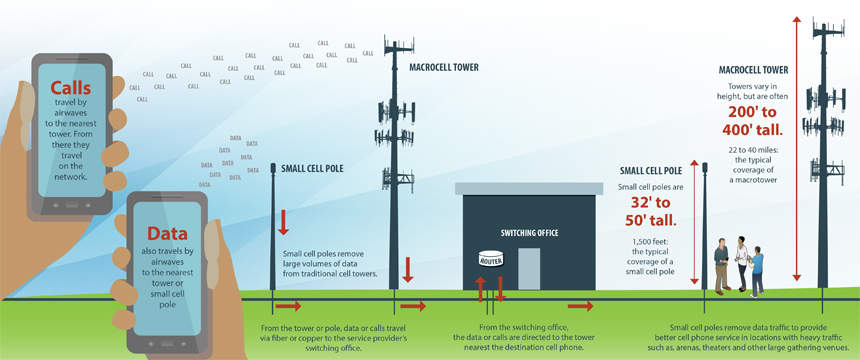 Verizon has been investing heavily in small cells in recent years to keep up with the demand for its 4G LTE network. However, small cell technology also potentially lays the groundwork for 5G, which will be the next generation of communications technology. 5G is being designed globally to make wireless services faster, more reliable and more secure.
Verizon is in the process of rolling out 5G technology in 30 cities in the United States, including Minneapolis and St. Paul.
Sioux Falls would like to get 5G, too, of course. It's not known when that might happen. But the small cell poles being added to the downtown area could help Verizon or some other carrier in the future.
"Someday, down the road, if they want to do 5G, they can just take down the old equipment, put on the new, and turn it on," Jongeling said.
To take advantage of 5G, users would need devices capable of handling the technology.
Meantime, the addition of small cells will improve services for users of existing technology.
"Obviously, there's a need for more coverage downtown just due to fact that people are using more data on their cell phones," J.J. Anderson, wholesale account executive at SDN. He's a primary contact at SDN for wireless carriers that are expanding their services in the region.
There are a few small cell poles scattered around Sioux Falls already. There are some near The Empire Mall, WH Lyon Fairgrounds and SDN headquarters. (Watch the video below to see how they're installed.)
---
---
SDN is assisting with small cell projects in other cities, too. The company is involved in projects to add small cell poles in Madison, S.D., and Marshall, Minn. Madison is expected to get three poles; work is further along in Marshall where seven are now installed for Verizon.
Rapid City and Sioux City are among the cities in the region getting additional small cells in the future, Anderson said.
In 2018, SDN installed a dozen small cell poles in Brookings for Verizon, and five were installed in a campground near Sturgis. The prior year was even busier. In 2017, SDN put up 35 small cells in the region, including some in the Yankton and Aberdeen areas.
"Going forward, the small cell model is going to be more prevalent due to data usage and the eventual coming of 5G," Anderson said.
SDN Communications is a regional leader in providing broadband connectivity and cybersecurity services to businesses in communities such as Sioux Falls, Rapid City, Worthington, and the surrounding areas.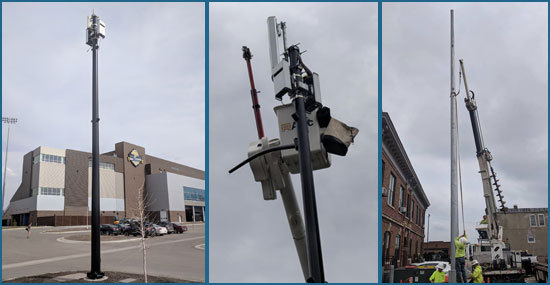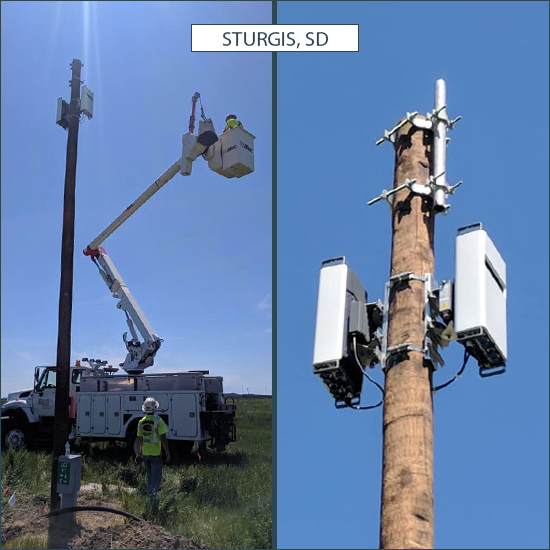 ?