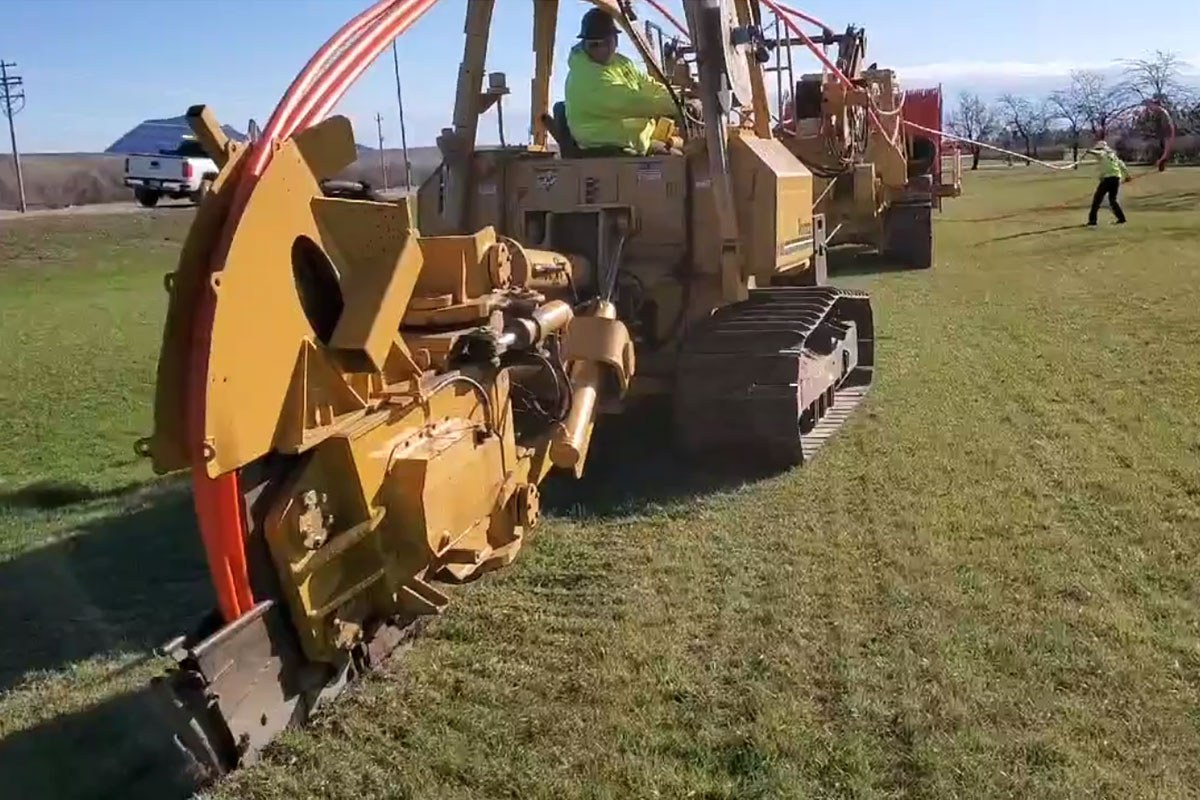 The pandemic has slowed activity in some business organizations. Telecommunications, generally speaking, is not among them.

It's too early to say for sure, but 2020 could turn into a record year for network improvement projects at SDN Communications.
In many cases, COVID-19 has increased the need for companies and their employees to communicate quickly and securely as well as remotely. With children being educated at home for part of the school year, and families keeping themselves entertained, residential internet service providers have also experienced strong demand for services.
Even before the pandemic presented challenges, demand for broadband was rising. Consumption has been on a steady climb for years. Sioux Falls-based SDN is among the companies striving to keep the infrastructure in place to stay ahead of demand.
"We are busier than we have been in a while," said Jerry Andersen, manager of outside plant engineering at SDN. "Last year was an outstanding year. I'd say we're going to break the number of projects that we did last year this year. We're very, very busy this year."
SDN specializes in providing dedicated internet and related services for businesses and institutions across South Dakota and into neighboring states. It also assists 17 member companies across the state that provide residential as well as business services.

Andersen, who has been with SDN for 11 years, has been building networks for 47 years and managing people for 26 years. He plans to retire in January 2022. To keep operations running smoothly, SDN has already named his replacement.
Chris Haiar, senior outside plant engineer at SDN, was promoted manager in late April and will eventually succeed Andersen. Haiar will serve as co-manager as he prepares for someone to take over his current position and trains to take over Andersen's leadership position. Haiar will take over as the sole manager of outside plant engineering around May 2021. At that time, Andersen will step into an advisory role for his last several months with the company.
Haiar's excited and humbled by the promotion, and Andersen is happy to help prepare him. Meantime, there's a lot of work waiting in the field.
The outside plant engineering department is responsible for the design, engineering, analysis, construction, and maintenance of SDN's fiber plant infrastructure. It has five people but the group oversees 75 to 80 others through subcontractors. That includes Engbarth Directional Drilling, Wiltech Fiber Splicing and regional services that locate existing, underground lines in the multiple-state region to protect it during new construction.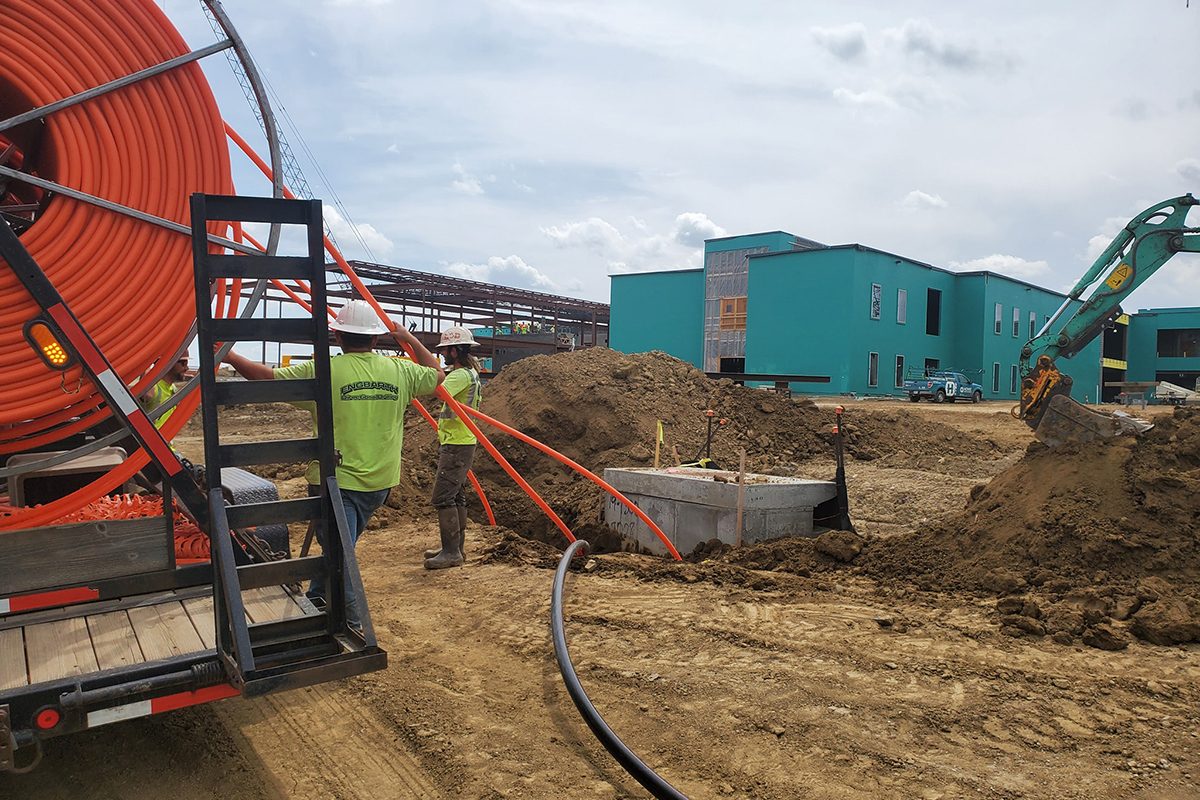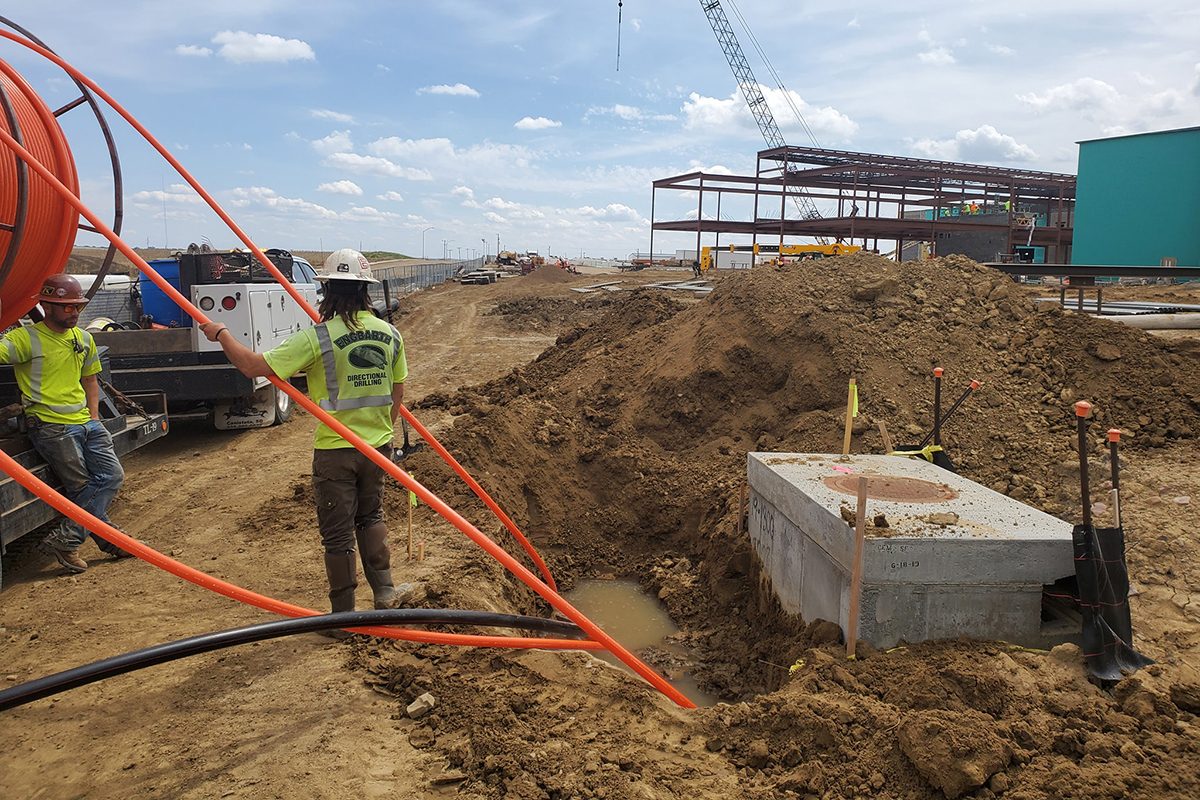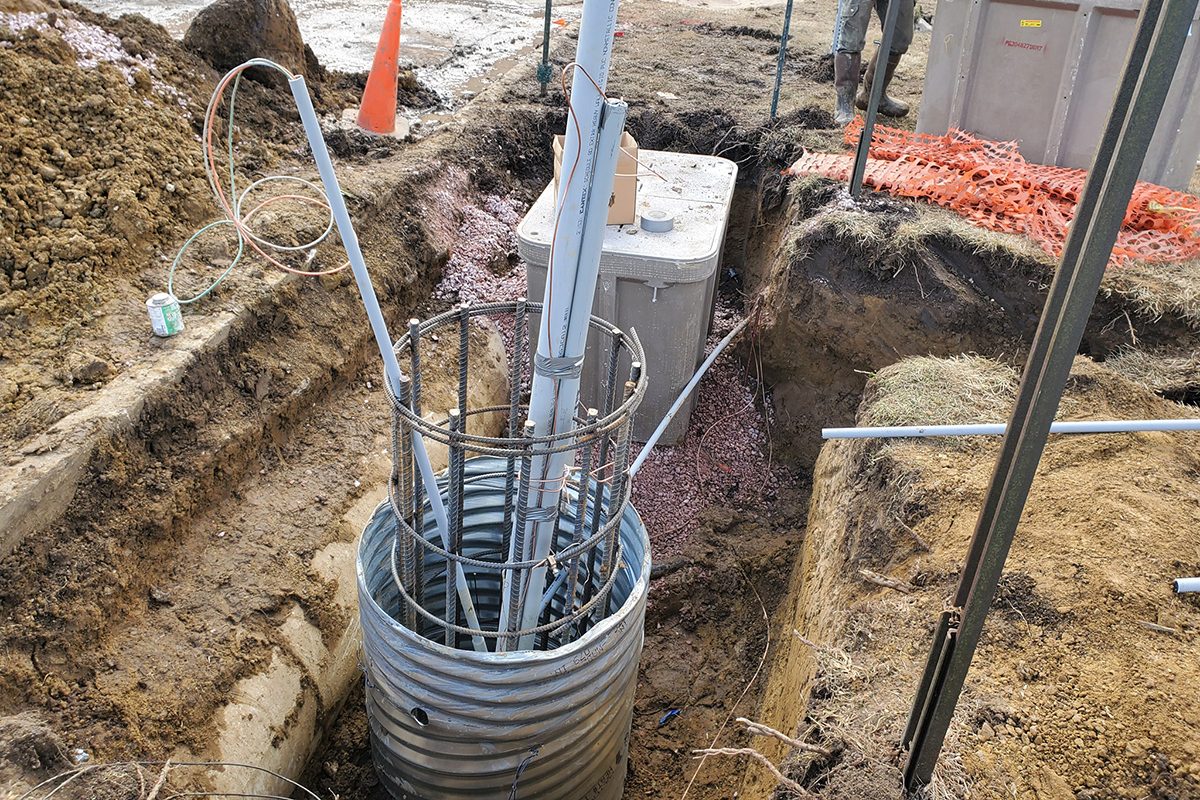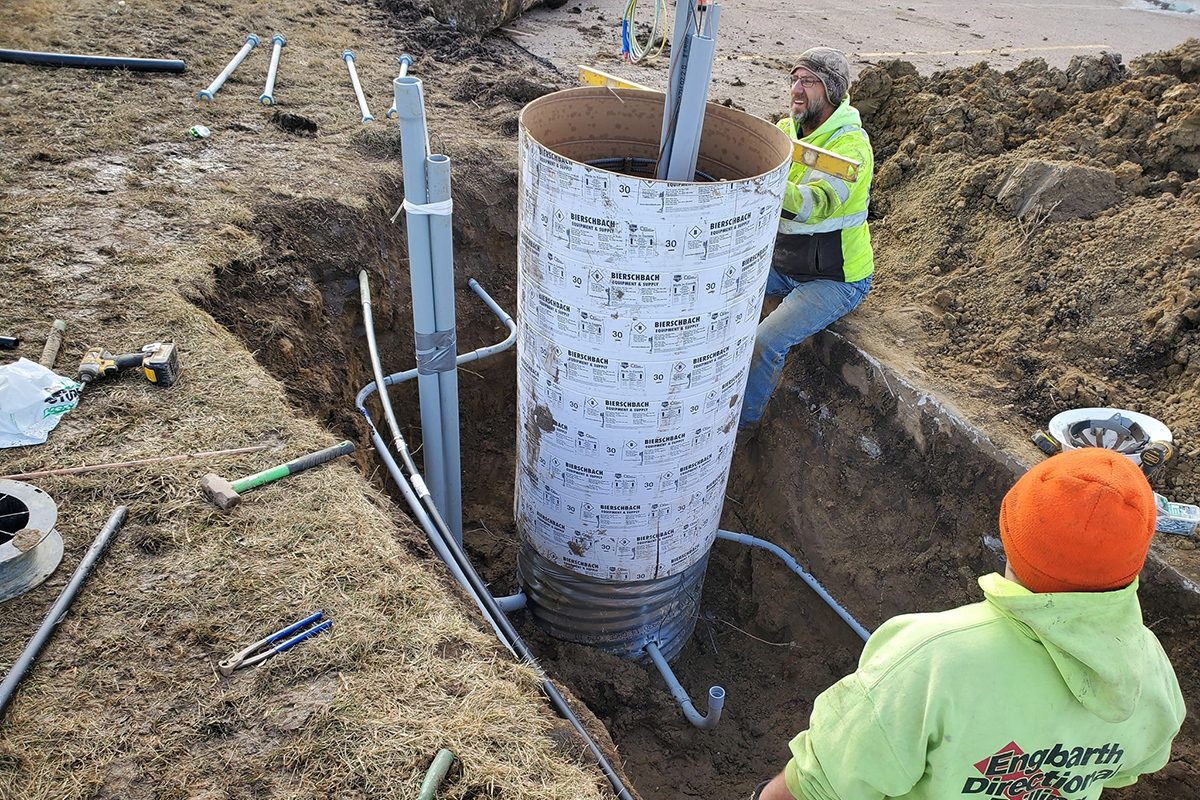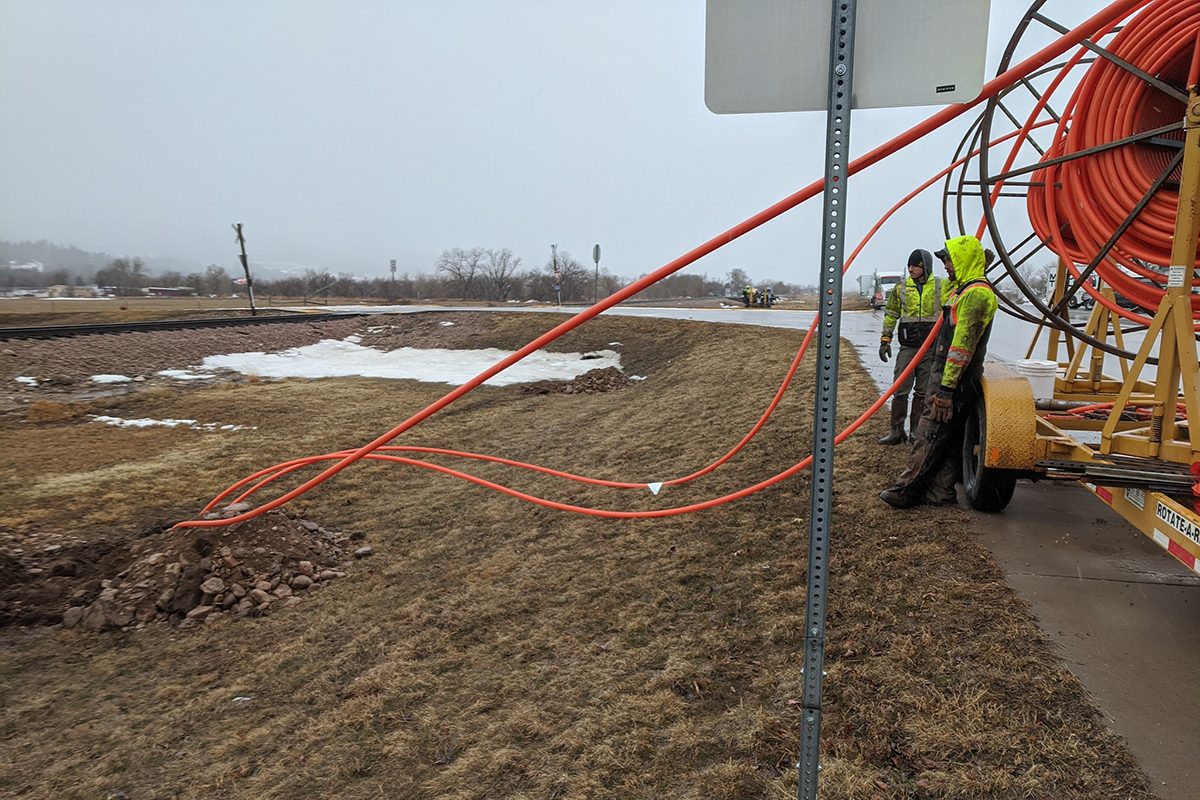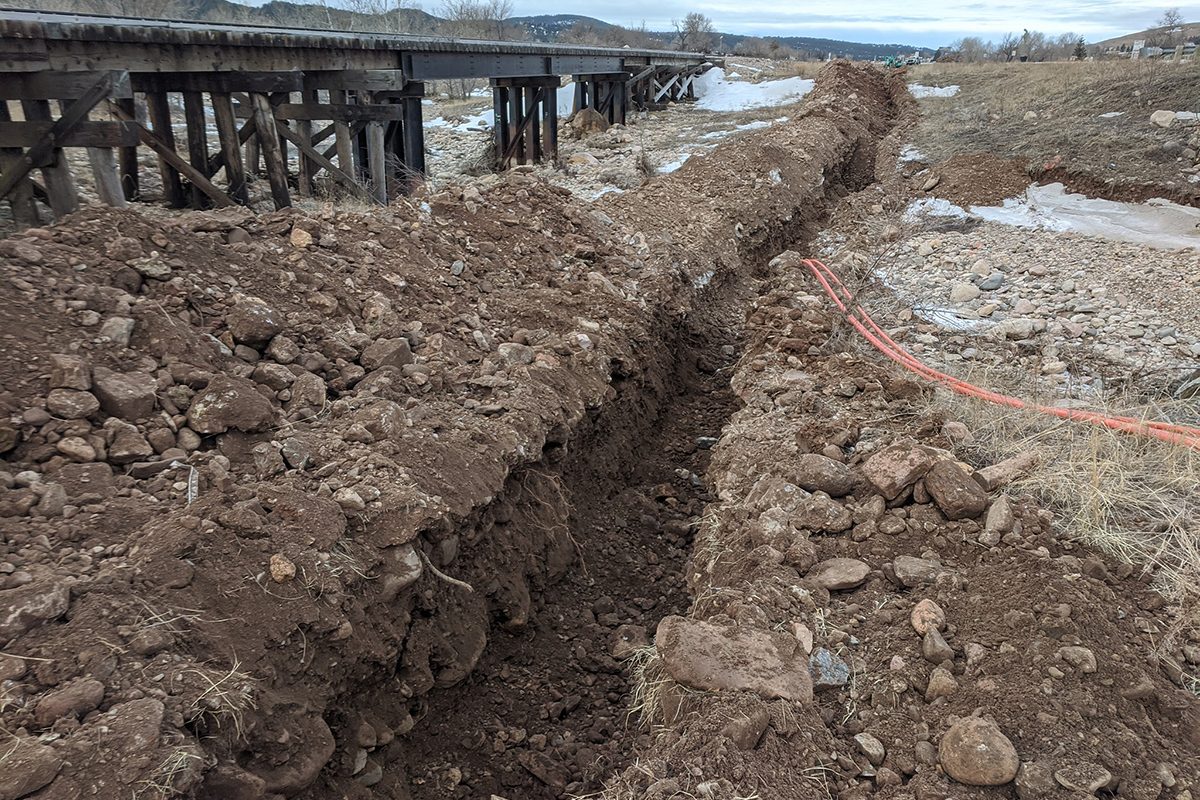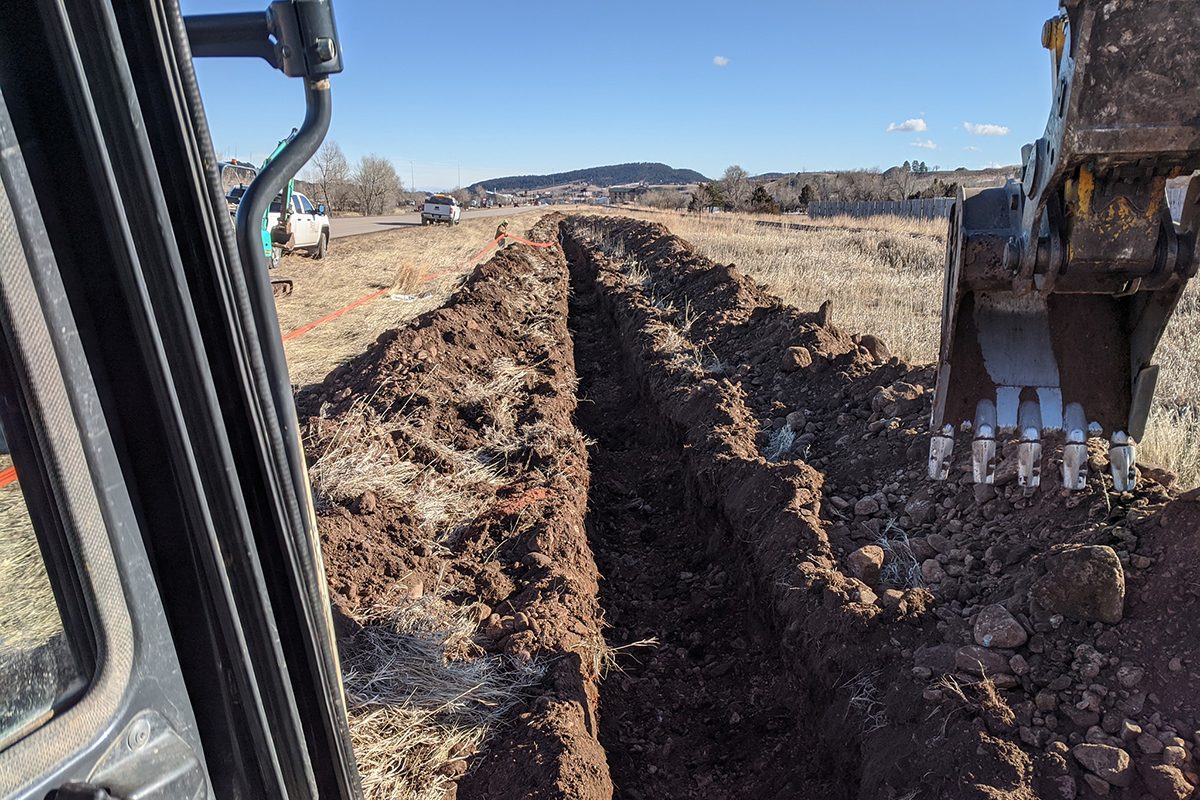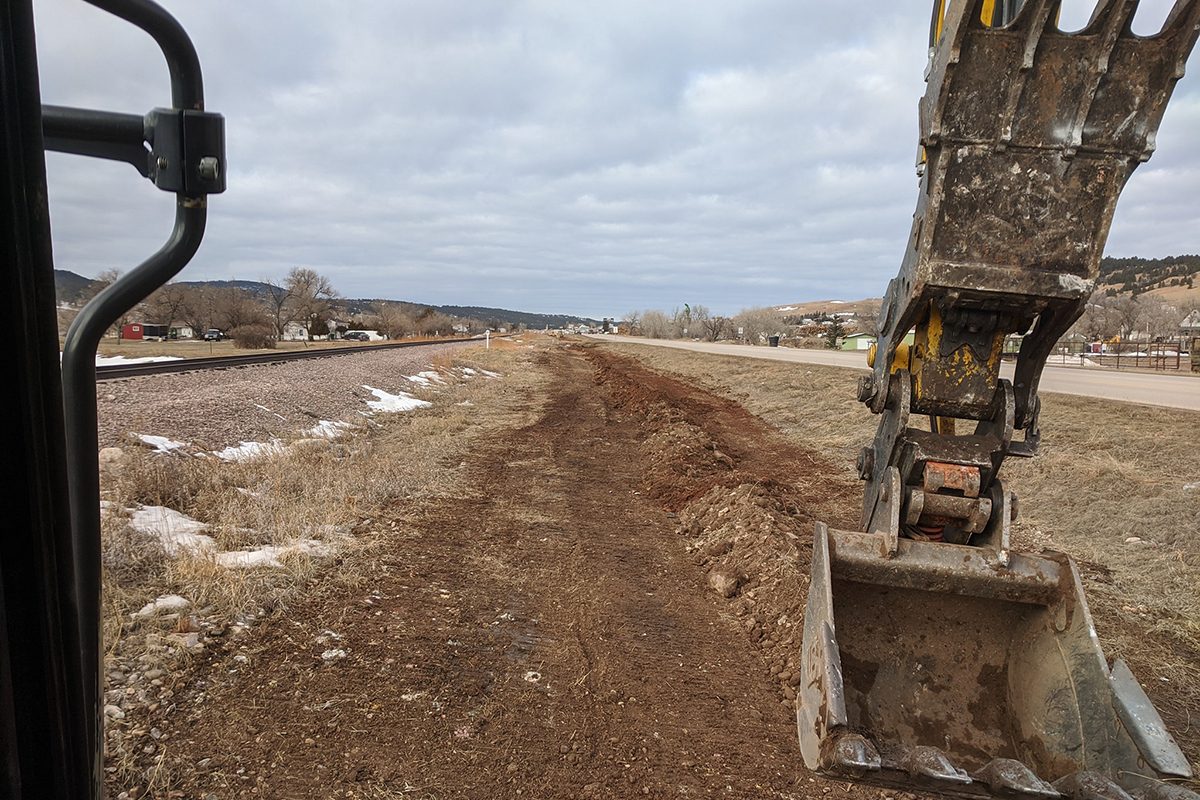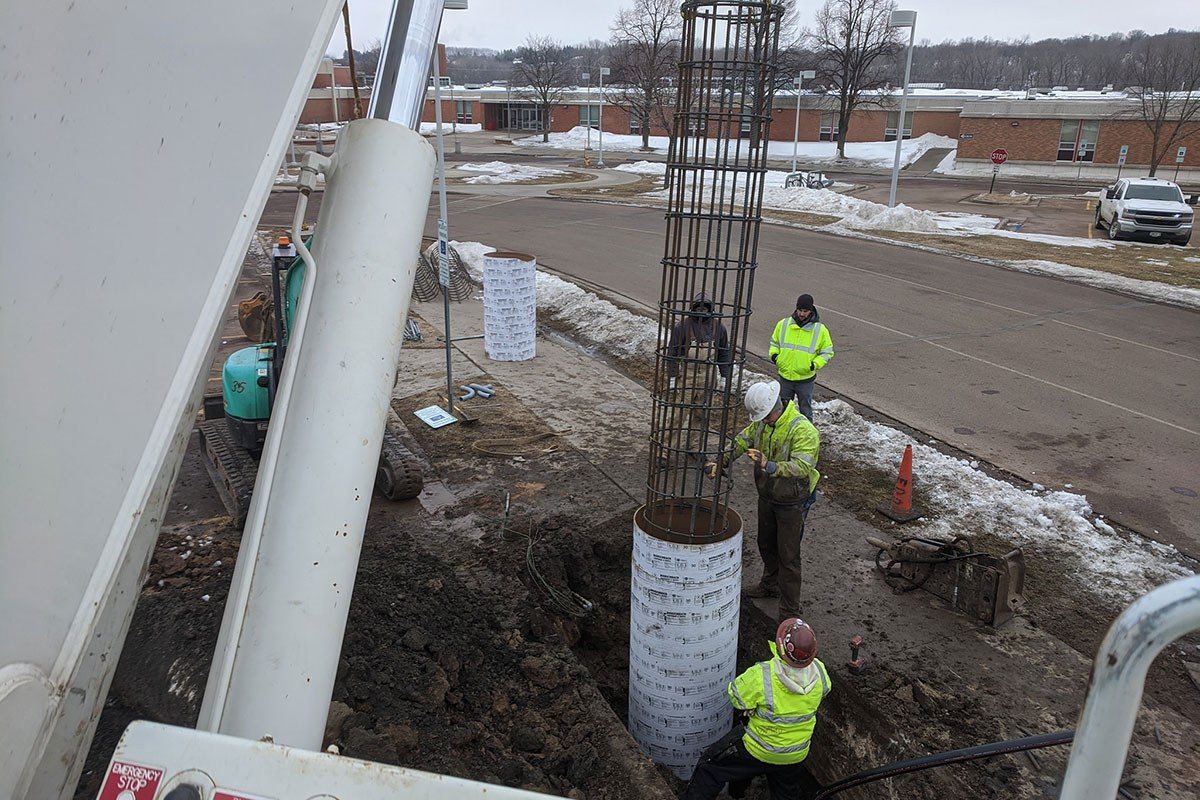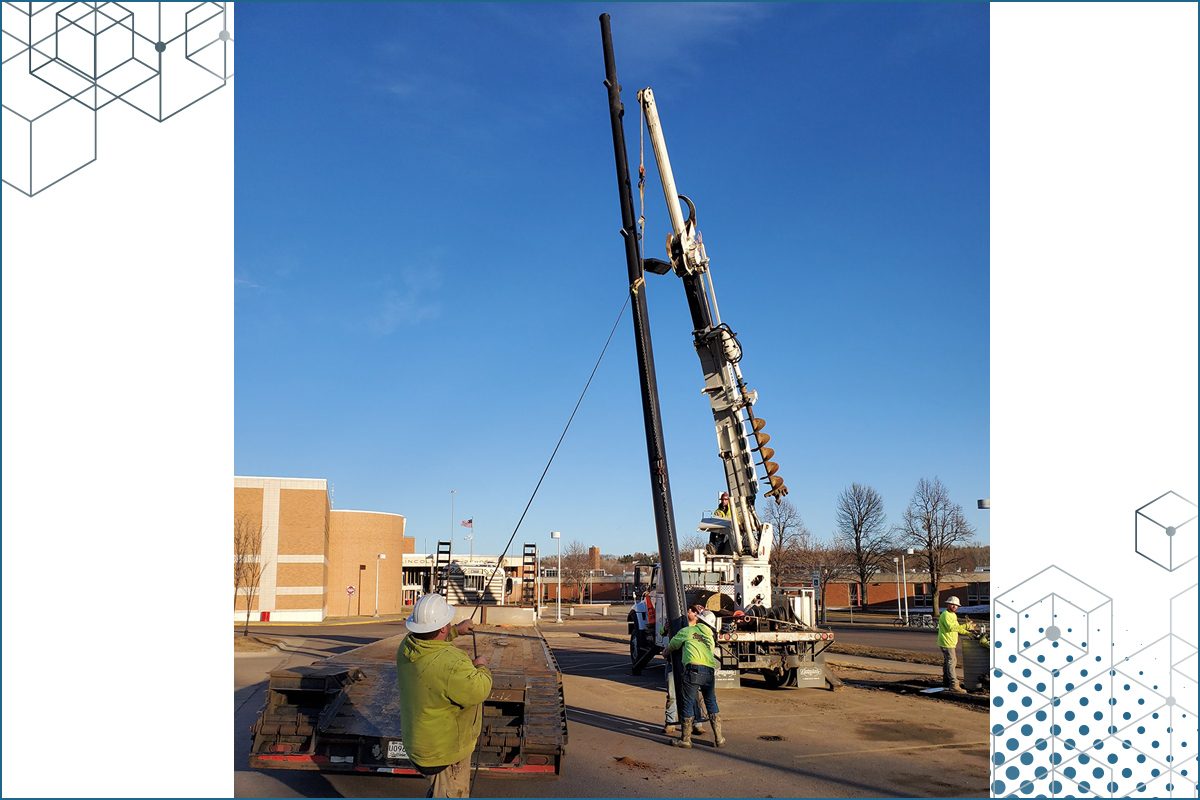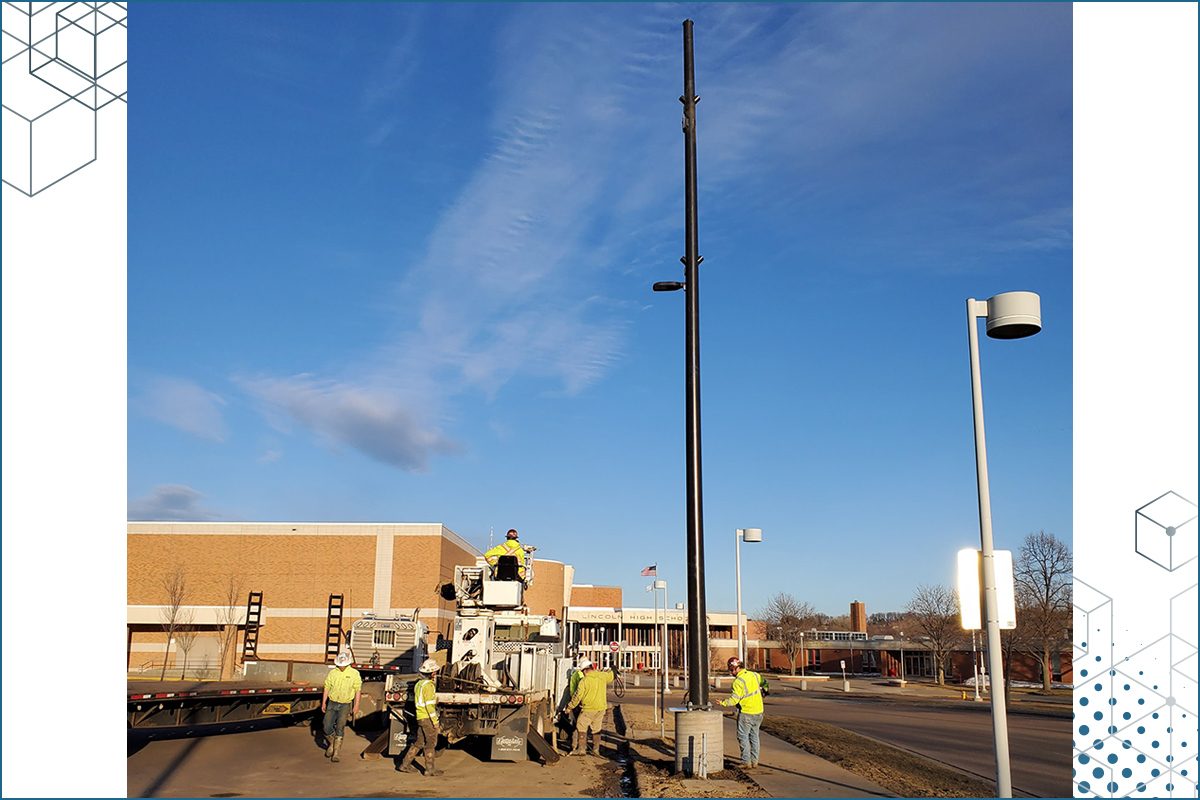 Andersen recently said SDN had already completed about 70 projects outside the main fiber plant in 2020 and 55 more were in process. Sixty-eight additional projects await. In addition, it's time for some maintenance work on about 20 past projects.
The to-do list reflects a variety of network projects including:
connecting new small cell poles and macro towers.
updating or expanding networks for existing customers.
installing new or improved lines to serve customers.
Increasingly, companies are protecting the reliability of their networks by adding second connections because they cannot afford to be down, Andersen said. "We're seeing more and more of that."
One particularly big and noteworthy project that is being phased in is a major update of SDN's major transport lines so the company can deliver higher broadband levels at economically feasible rates.
"We need to update the infrastructure to support future data services," said network engineer Marc Mathis, who is working on the project.
To be precise, SDN is updating its Dense Wave Division Multiplexing (DWDM) infrastructure to enable key lines to efficiently transport potentially hundreds of gigabits of bandwidth. DWDM a transport technology. The existing lines, which are about a decade old, have served the company well. It's just time to update them, Mathis said.
Lines being updated this year include those running from Sioux Falls to Fargo, Minneapolis and Omaha as well as some in-state connections. Lines to Rapid City and possibly Denver are scheduled to be updated next year.
Projects are scheduled over the next five years to continuously improve the network, Mathis said.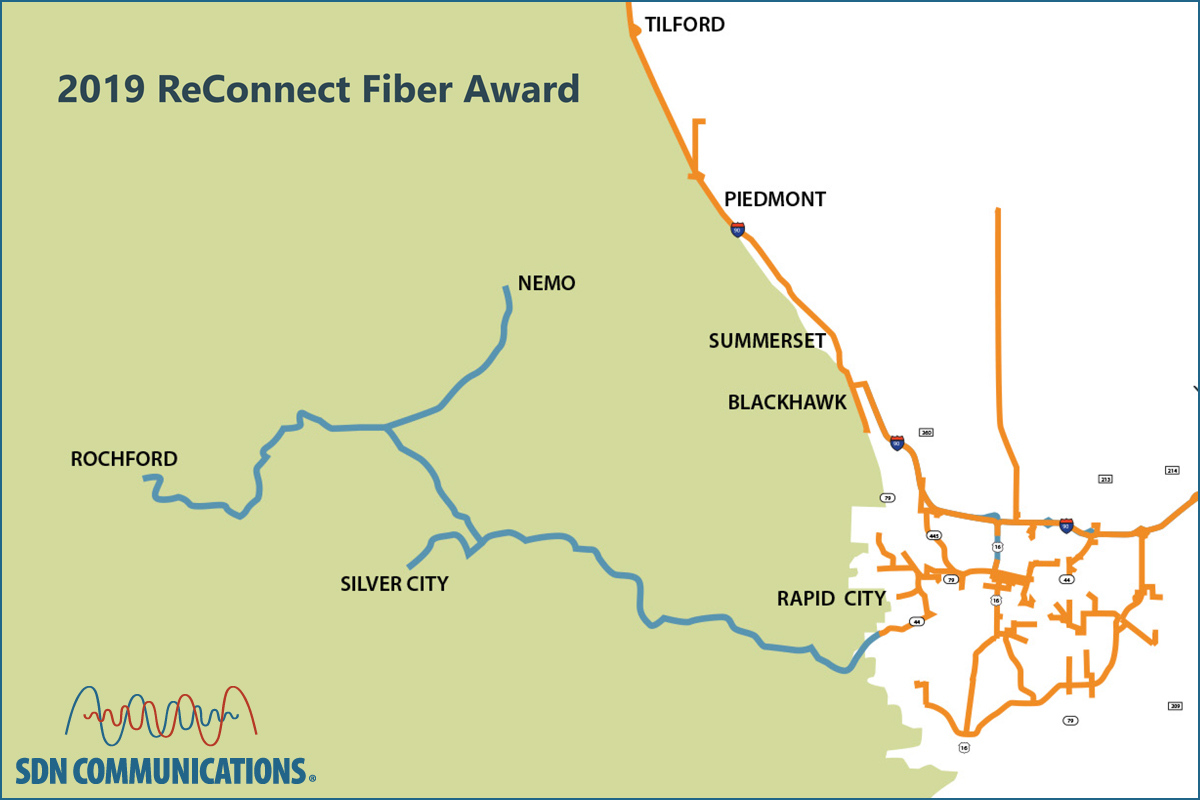 Another big project recently was added to the company's to-do list. SDN has been awarded a $3.3 million grant to help improve connectivity in the Black Hills of western South Dakota. SDN will match the grant with a $1.1 company investment to bring about 45 miles of fiber connectivity to the Nemo Rochford and Silver City areas.
Preparatory work for the Black Hills project will begin this year, but construction is not scheduled to take place until 2021.
With businesses and other SDN customers requiring increasingly more broadband services, the outside plant engineering staff is unlikely to run out of work soon.
COVID-19 has contributed to the demand for broadband services. But the pandemic also has injected uncertainly into business planning.
"We're bringing on new connections all over the place," Andersen said. "We're sitting in good shape with the supplies to have a record year, but that depends on what sales brings to us."
SDN is a leader in providing business internet, private networking and cloud connectivity to businesses and organizations in communities such as Sioux Falls, Rapid City, Worthington, and the surrounding areas.