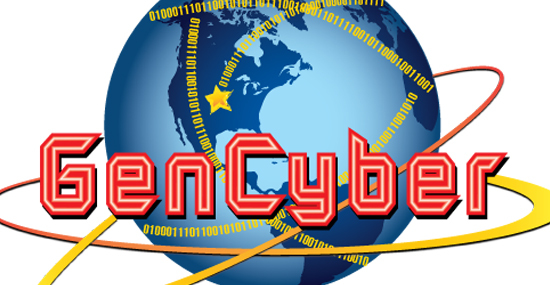 To the delight of Dr. Ashley Podhradsky, girls continue to show strong and growing interest in the field of cybersecurity.
Podhradsky is an associate professor of digital forensics and information assurance at Dakota State University in Madison. She's also the director of a local "GenCyber: Girls in CyberSecurity" camp for seventh- through ninth-graders. DSU is hosting the event on campus June 20-24.
Last year, a similar camp for eighth- through twelfth-graders attracted 100 girls and 80 more were placed on the waiting list. This year's camp is expanding to accommodate 135 girls. The wait list is already 130 names long.
"We cut our demographic in half, but demand almost doubled," Podhradsky says. "There really is that much interest in girls for opportunities in this field. We just have to provide the forum."
The camp for girls at DSU is one of 12 planned around the nation and so far has attracted the largest crowd. DSU specializes in cybersecurity education, so it's a perfect place to host one of the camps.
Girls from 14 states will attend the camp, which has an impressive lineup of speakers. It includes two special agents from the FBI, the director of security operations for Facebook and a security engineer from Google.
The National Security Agency and National Science Foundation are the camp's primary sponsors. SDN Communications of Sioux Falls is one of three platinum, business sponsors. Citi and First Bank & Trust are the other two.
Last year, SDN was the only business sponsor. As the premier regional provider of broadband connectivity and related services to businesses and institutions, SDN has a deep interest in cybersecurity as well as programs that encourage cybersecurity as a career choice.
"We're very excited to have SDN's support. They've been a great partner," Podhradsky says. "They've helped us reach more girls. We really appreciate that."
SDN recognizes that the United States needs a lot more well-trained, ethically responsible cybersecurity experts, and DSU is helping produce them. One partial solution is to attract more women to the field.
Cybersecurity is a male-dominated occupation. In 2015, only 25 percent of the members of the computing workforce were women and less than 10 percent were women of color, according to National Center for Women & Information Technology.
The number of computing-related jobs open in the United States continues to grow. At the nation's current rate of producing graduates in computing fields with bachelor's degrees, there will be 1.1 million open jobs by 2024. At current graduation rates, only 41 percent of those jobs could be filled by graduates of American colleges.
Diversity in computing, like in other professions, is important.
"Diversity in all forms improves productivity. It improves earnings. It improves creativity," Podhradsky says, quoting the Harvard Business Review.
Participants in the camp at DSU will stay in a dorms, eat meals together and attend classes during the day. Activities such as games and movies will fill their evenings.
In addition to the camp for girls, DSU will host two coed camps this summer for girls and boys and one for teachers. The camp for teachers is designed to excite middle school and high teachers and help them incorporate cybersecurity into their classrooms.
All of the camps are free but limited to registered participants.
The worker shortage and gender-diversity problem in the computer field will take more than a few camps to solve. Businesses and other organizations eventually will have to address the problem comprehensively. Cyber camps are a step in the right direction, though. They are helping engage more girls in an important career choice.