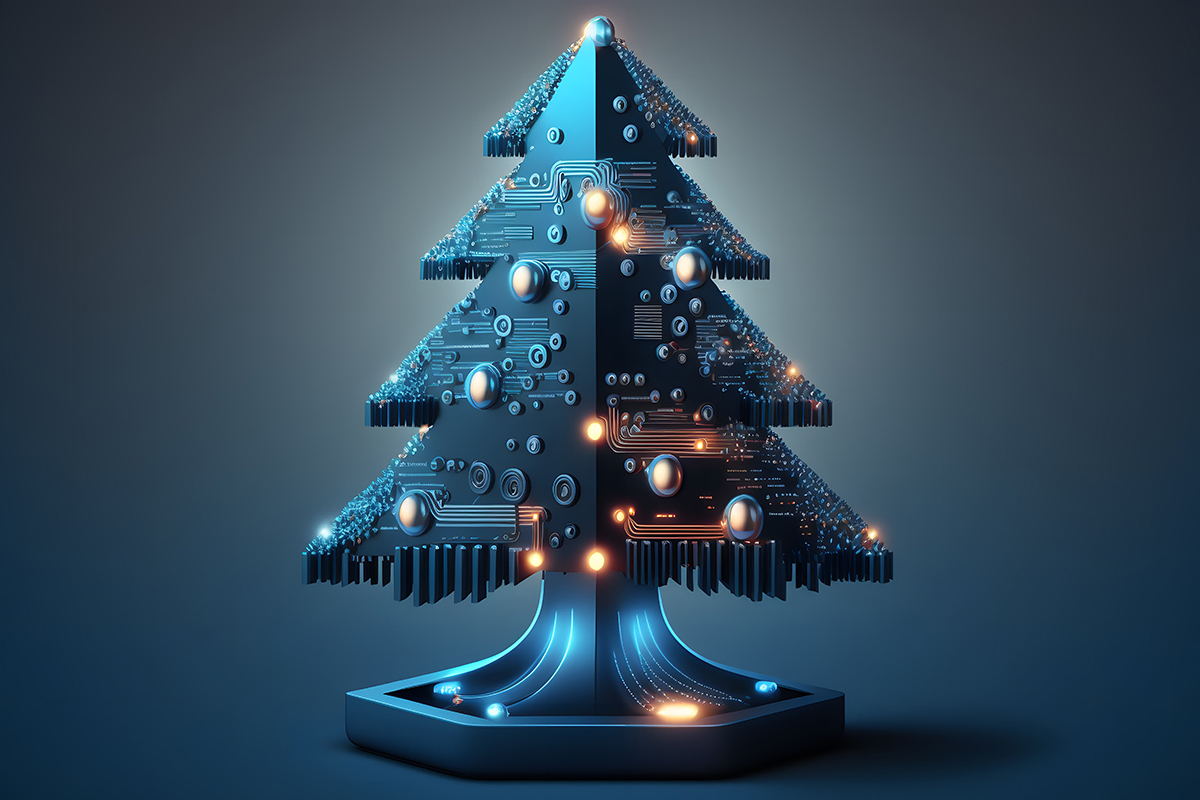 Getting gifts for the technology lover in your life can be difficult.

There are a few things to think about when you're purchasing technology for someone — do you know their ecosystem, i.e. are they exclusively Apple (or non-Apple) or do they use a mix of operating systems? How tech savvy is your recipient? Do you have to assist with the set-up? Or is it too complicated that they just won't use it? Do they prefer wired or wireless options? Should it be waterproof? Does the gift come with a requirement to have a subscription to use it? It may not be a great gift if they're obligated to keep paying a fee to benefit from it.
Another important reminder — wherever possible, buy local or find a way to localize the gift; we've provided some ways to do that where applicable, too.
Tech gift ideas with a hint of nostalgia and health
This category may not appeal to any gift recipient under 30. However, there is a trend to return to "old school" — things that are familiar but that utilize new technology. Some cool options:
Handwriting in the digital age: Moleskine is a familiar name to writers. The Smart Moleskin allows you to write on paper that creates a digital file as you go. The Smart Pen connects via Bluetooth to the Moleskine app as you write in the special Ncoded Smart Notebook. The Smart Writing Set transcribes text and can also digitize sketches and drawings — you can share your work digitally as well. The set ($279) includes the pen, notebook, magnetic charger and a spare black ink refill. You will need the Moleskine Notes app, which is free.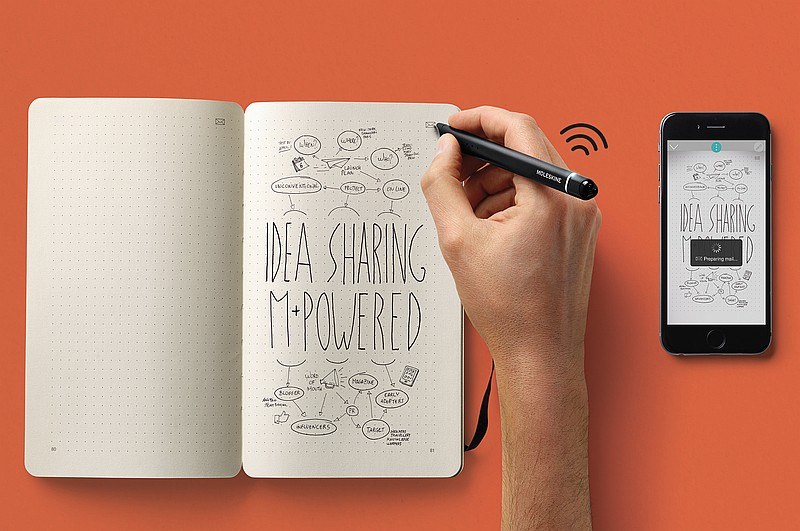 Reading on the go: When books moved to digital form, readers could take a virtual library wherever they went. Lots of e-readers are available. The newest version of the Kindle Paperwhite ($139) claims to be built for reading. It features a larger glare-free display, increased battery life (up to 10 weeks!) and faster page turns. It's also waterproof for beach or bath time reading.
Voice your own book: Recordable books are an awesome way to capture voices for posterity or to hear voices of loved ones far away as they read a book to grandkids or nieces and nephews. Cali's Books ($40) has a variety of classic tales that can be recorded — and the technology is very user-friendly. There's an add-on option ($10) where you (or your child) can create your own story and illustrations to record.
A digital camera that's not a cell phone: Last Christmas I bought my daughter a Polaroid camara. She thought it was cool, but it may have been a bit too "old school" as she didn't use it a ton. Perhaps a digital camera would have been a better option. Both Kodak ($249.99) and Leica ($389) have options that bridge the digital and analog worlds, offering close-ups, zooming, panoramic views and even video. The Leica SOFORT 2 can connect to your phone via the Leica app for easy editing and sharing.
Tech gift ideas for self-care and health
Self-care can look different for everyone, but at its core promotes health and happiness for you. Here's some gifts to consider:
For better sleep: Deep, uninterrupted sleep is important for everyone and elusive for many. Several tech options are available to assist with natural sleeping and waking patterns. Dodow ($59) is a simple option — touch the surface to start either the eight or 20-minute sequence that has you sync your breathing with a blue light on your ceiling. Dodow switches itself off at the end of the exercise and you should be in the ideal body state to fall asleep naturally. Hatch (from $129.99 to $199.99) offers a few more bells and whistles. You can fall asleep to sounds designed to help you sleep deeply and wake with lights that mimic sunrise. Loftie ($149) encourages you to kick your smartphone out of your bedroom and use music, meditation or night lights straight from the device. It's an alarm clock, nightlight and Bluetooth speaker all rolled into one. You can also add the Loftie+ membership ($4.99/month), which personalizes content (i.e. bedtime stories featuring your kids or pets). New features are added to the membership monthly.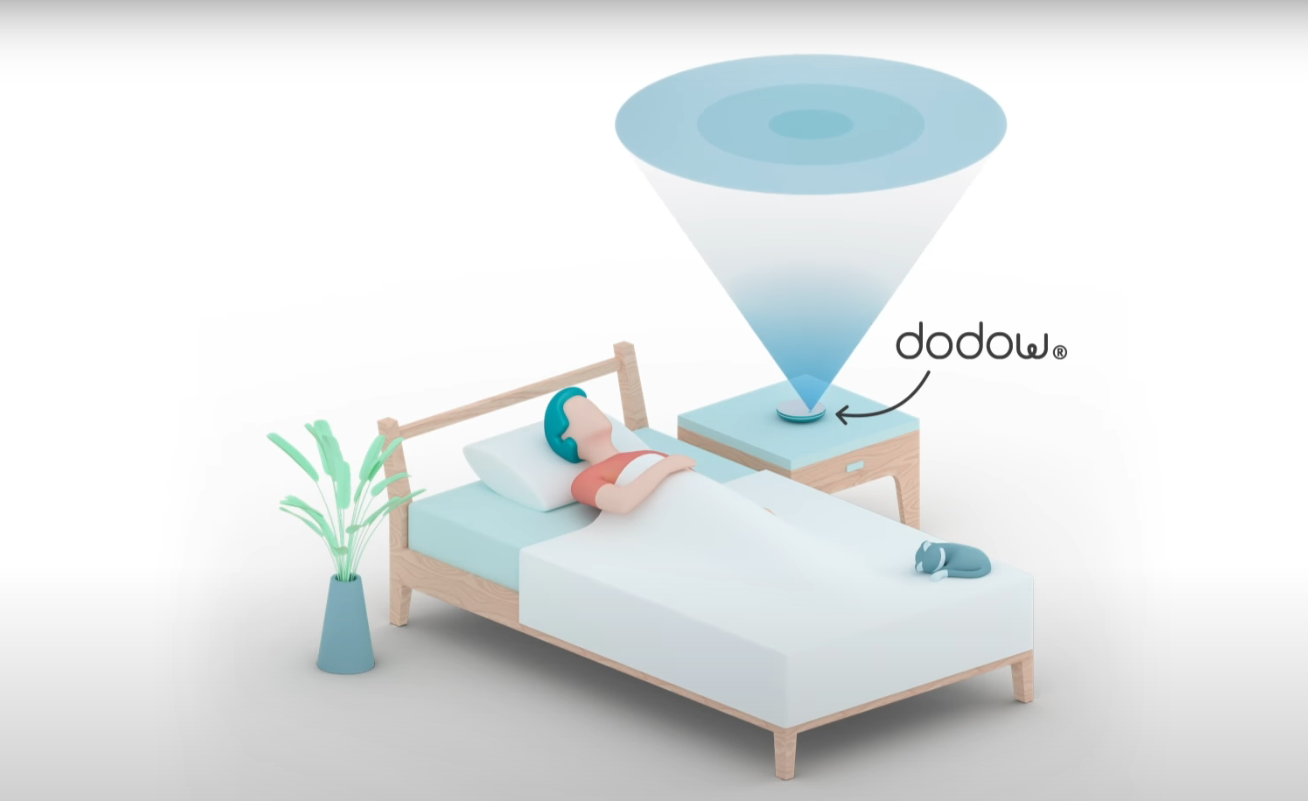 A wearable device that doesn't constantly require attention: Wearable tech keeps you connected while measuring things like activity, heart rate and sleep. But perhaps being connected all the time is counterintuitive to self-care? Here's two alternatives to consider instead. The Oura ring (starting at $269) looks like a simple ring but provides accurate readings for more than 20 biometrics like heart rate, body temperature, blood oxygen and more. There are no interruptions — you check the Oura app for your stats. If you don't opt for the monthly membership ($5.99), you can see your sleep, readiness and activity scores. Whoop is a wristband that tracks physical exertion, mental load, sleep quality, general health and your body's ability to bounce back and then coaches you on ways to make changes. Whoop is set up for gifting — you choose a 12- or 24-month option ($199 to $359 paid upfront) for your recipient. The membership comes with the Whoop band and wireless charger. The app is personalized to the individual. There are even corporate gifting options with discounts.
Tech gift ideas for the home
Nothing says I love you like a practical gift for the home, right? These gift ideas may not have the "wow" factor, but the right recipient will appreciate them.
Food temperature in the 21st century: For the chef in your home, a portable meat thermometer from Meater ($79.99) means you don't need to babysit your food while it cooks. The sensor monitors the internal and external temperatures of the meat. You can set up alerts on your phone based on temperature and the appropriate amount of rest time before you dig in. Pair this gift with steaks from your favorite market and you'll benefit, too.
Keep your towels and blankets cozy and warm: Good Housekeeping named the Zadro Ultra Large Towel Warmer ($179) its best overall towel warmer of the year. The bucket takes up floor space, but you can warm two large bath towels and it has several timer options.
Tech gift ideas for brilliant beverages
Beverage technology? Yes, really. There's a cool tech tool for nearly every beverage option out there. Here's a few worth considering:
Clean water with ease: Think about your water bottle (or your teenager's water bottle). How gross do you think it is inside? The LARQ Bottle Movement PureVis (starting at $89) self-cleans and improves water quality in a lightweight single-walled stainless steel tumbler. An insulated version is also available. You can fill the bottle up anywhere, and the PureVis light cleans the water as well as inside the bottle and claims to neutralize up to 99% of E. coli from your water and bottle. It takes 60 seconds to clean it and the full charge lasts up to a month.
A milk frother that won't break the bank: For the coffee or cocoa drinker in your life, how about a latte at home? New York Magazine named the Chynia Milk Frother ($59) as its best least-expensive milk frother. It creates hot milk foam, cold milk foam and heated milk. It's quiet, non-stick and easy to clean. Pick up your favorite local beans and have a fancy coffee day at home.
Tech gift ideas for those looking for something fancier
This category runs the gamut and is perfect for the person who has everything or loves extravagant gifts.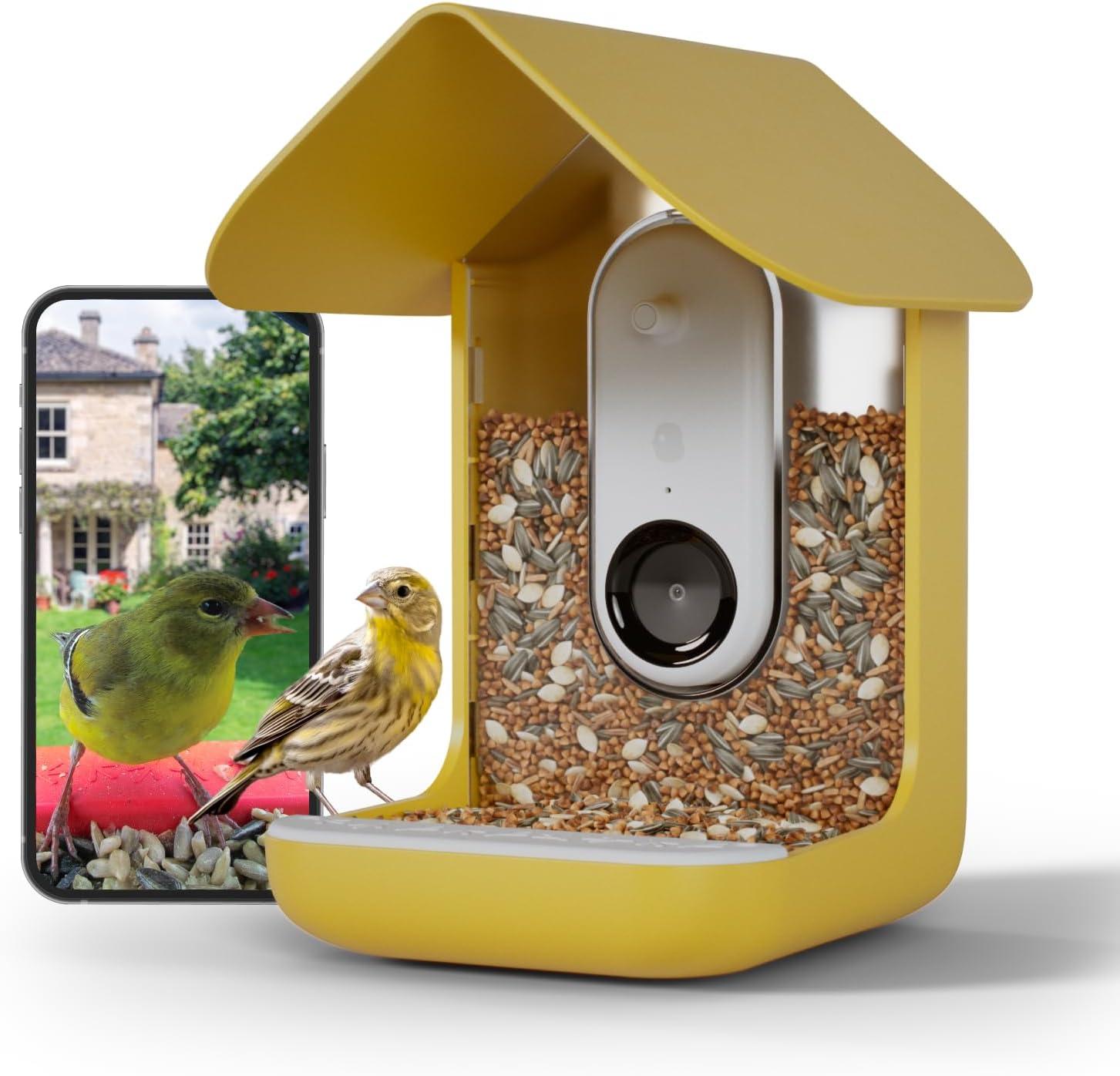 Subscription box for tech lovers: For the person who loves tech but is hard to shop for, check out the Breo subscription box (starting at $175). Each box comes with four to eight items that are curated from current trends to fit the season. Past boxes have included items like an Ekho HD Video Drone, Eufy HomeVac, PhoneSoap Pro and NanoFoamer V2. You can choose from a one-time gift to a quarterly box.
Smart lights: And in the category of things no one needs but are still kind-of cool, there's an LED lamp from Philips ($289) that syncs with music or TV when you upgrade to the Hub app. The app also allows you to control smart lights when you're not home. Otherwise, you can use Alexa, Google Assistant or Apple Homekit to control the brightness and color of the lights.