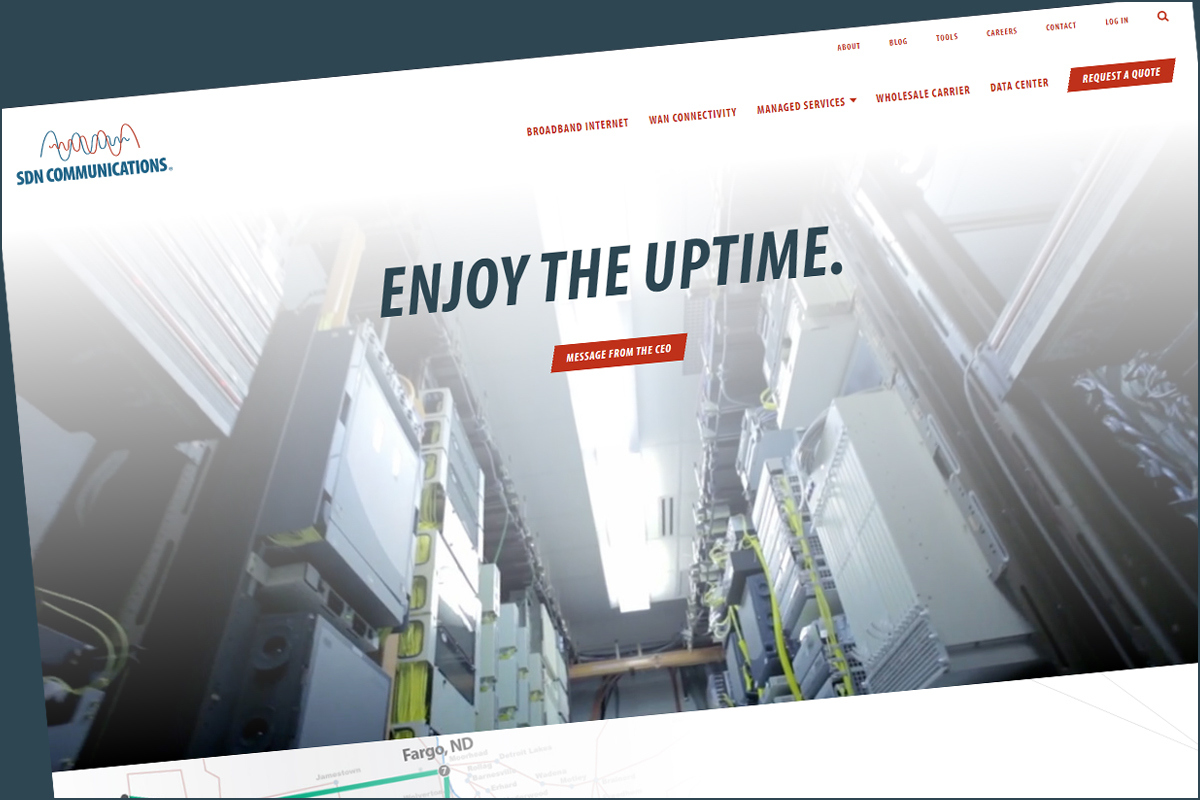 SDN Communications has updated its website, and the results are impressive.

"I'm in love with the site, how it looks and how it's able to function," said Andrea Leesch, a digital marketing specialist at SDN in Sioux Falls. She oversaw the recent website upgrade.
The redesign will make day-to-day work related to updating content easier, she said. More importantly, finding fresh information about products, services, telecommunications issues, and the company and its affiliates will be easier for readers.
"The goal was simplicity, but we also wanted to provide the information that readers needed and help them go in-depth in their research, if they wanted," Leesch said.

For example, a link to a service such as Broadband Internet or Managed Firewalls will congregate supplemental information as well as explain the basic services that are available. Regularly posted blogs and news items are among the ways to provide fresh information on an ongoing basis. Such information will be accessible under relevant service links as well as under the general Blog link.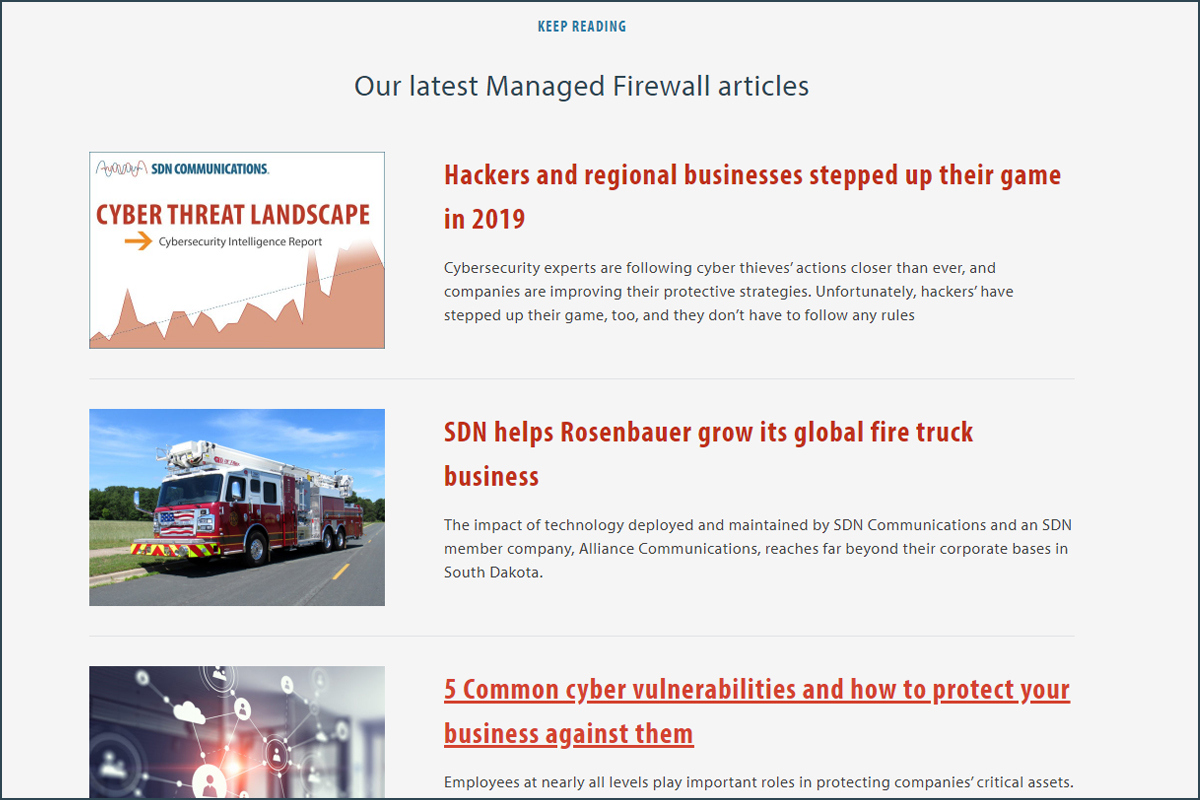 To make searches less cumbersome, outdated material from SDN's prior site has been eliminated. The old website served its purpose well; it was simply time for an update, Leesch said.

Readers can find information about how to contact key executives and sales executives or the service area of member companies in South Dakota, Minnesota and Iowa under the About link.
The overall appearance of the site is not a jolting change from the past, but the improved functionality will be evident to users in a few clicks.
The new site was activated on March 30 without any significant problems. Additional enhancements are planned in the second phase of the redesign, Leesch said. For example, an improved, interactive map is being developed to help SDN customers and prospective clients see how close they are to a fiber connection.

SDN wanted to use one of the talented, local companies to assist with the design and implementation of the refreshed website, Leesch said, and selected Web Concentrate.

"We wanted to seamlessly tell our story, and they did a great job," she said.
Web Concentrate is a small but highly talented firm in Sioux Falls that does more than simply build websites.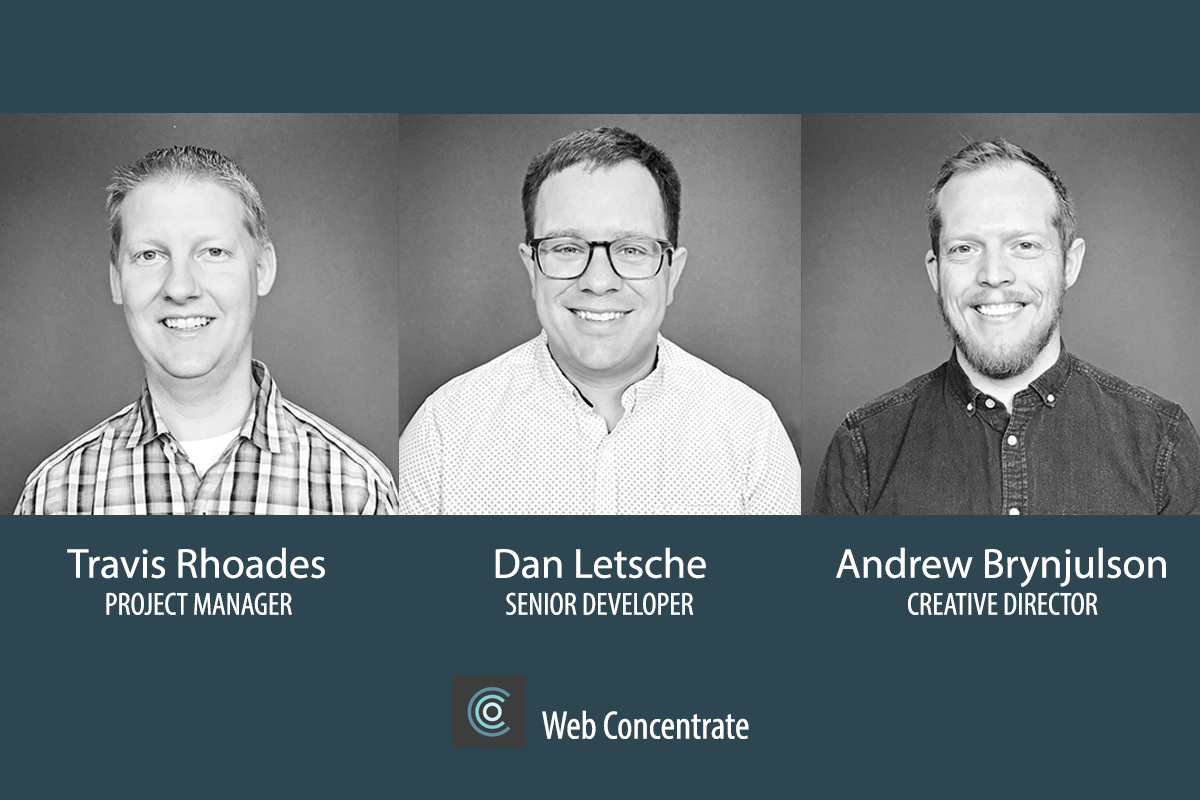 Travis Rhoades, project manager and one of three partners of Web Concentrate, said that every site the firm designs is custom-built to address specific issues. It set out to make SDN's an easy-to-use, content-management system that SDN can maintain and update without the need for outside help, he said.

"What SDN does is pretty complex and we're trying to simplify that for the general public. That's what we try to do with a lot of our projects," Rhoades said.
"We just really appreciated the opportunity to work with SDN. It's such a well-respected company in the area. We were really privileged to be part of that new initiative."
Vernon Brown, SDN's vice president of marketing and community relations, is pleased with the new site. He also praises the job that Leesch did in leading the redesign project.
She keeps up with advances in technology but stressed the need for a site in which users could access information conveniently, Brown said.
"I'm thrilled with the product. Andrea singled-handed really drove this project," Brown said. "I'd put her up against any digital marketing specialist in the area. She worked really hard to make sure the site is user-friendly."
The site will become even more valuable to users in the future, as more information and features are added. Check it out. And to see what's new, come back often.
SDN is a leader in providing business internet, private networking and cloud connectivity to businesses and organizations in communities such as Sioux Falls, Rapid City, Worthington, and the surrounding areas.