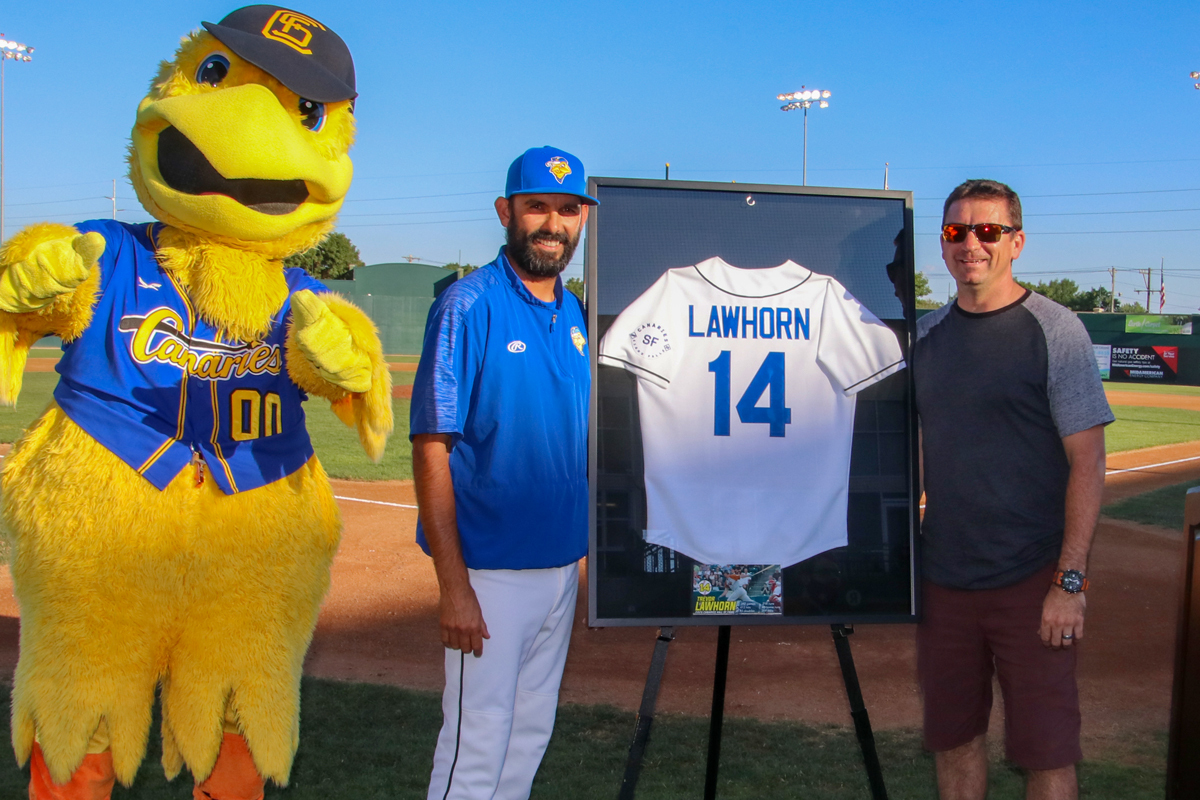 As a member of SDN Communications' network engineering team, Trevor Lawhorn knows the importance of being a good team member — collaborating, being able to listen and adapt to what those around you are saying.
"If you're a good teammate, then things will come easy," Trevor said.
Teamwork is a skill he honed on the baseball field, first as a high school all-star at New Hanover High in Wilmington, N.C., and again at East Carolina University. In both cases, he played with his twin brother Darryl. When Darryl pitched, Trevor was catcher or at second base; when Darryl wasn't pitching, Trevor was on the mound, — a self-described "jack of all trades who could play anywhere."
In 2004, the Cincinnati Reds selected Trevor in the ninth round of the 2004 Major League Baseball draft. He was picked as a second baseman but early on was asked to play third base, where he spent the bulk of his career.
That pro career included stretches with the Reds, which released him in 2007. He then joined the Sioux Falls Canaries, an independent American Association team, for 30 games before being picked up by the Seattle Mariners and finishing 2007 in the Washington Nationals system. Washington let him go after the 2008 season and he returned to the Sioux Falls Birdcage in 2009.
Trevor's two stints in Sioux Falls included playing under both the Canaries' and Pheasant's banners. In his time with the franchise, he compiled 413 hits - just three fewer than the club's all-time leader, tying him for second with Joe Anthonsen. His 209 RBIs rank third for the franchise where he also scored 43 home runs.

The Canaries recently inducted Trevor into its Hall of Fame and retired his No. 14 jersey. It now hangs along the right-field wall with other franchise greats, including Beau Torbert, Ben Moore and Pat Mahomes.
"We tried to find someone that embodies what we're all about — family and community," said Duell Higbe, Sioux Falls Canaries General Manager. "Being that Trevor is local and had a pretty darn good career, it just made sense. We couldn't find someone more deserving both on and off the field."
So how does a baseball player from North Carolina end up working at SDN Communications in South Dakota? He stuck around Sioux Falls after deciding to end his baseball career. It's also where he met his wife, Rachel.
Trevor's first love was baseball, but he enjoyed tinkering with computers and remembered enjoying a high school class where they broke them down. He studied communications at East Carolina but left school for the draft before graduating. So, he worked and went to school in Sioux Falls, finishing his degree at National American University.
Trevor got his foot in the door at SDN as an intern. Eventually, a position became available in engineering and that's where he's spent the past four and a half years as a network support engineer.
"SDN took a shot on me," he said. "I'm grateful for SDN."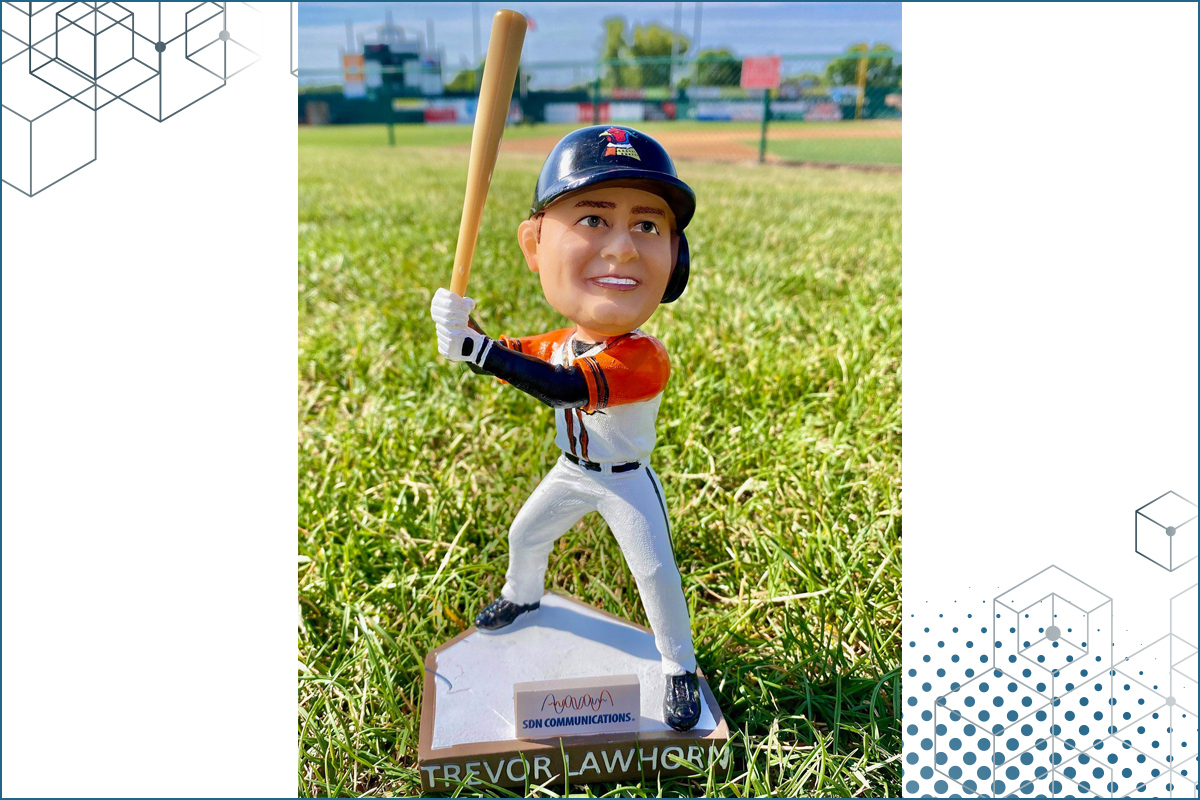 To help celebrate, the company sponsored the Trevor Lawhorn bobbleheads distributed at the game that night. Friends and family from across the country also joined Trevor, his wife, Rachel, and son, Maddox, for the night – many of them wearing Canaries T-shirts with "Lawhorn" and No. 14 on them.
"I like to fly under the radar and I don't really talk about my baseball career," Trevor said. "But to be recognized for something you did and did well for four to five years, I'm going to sit back, soak it in and enjoy it."
SDN is a leader in providing business internet, private networking and cloud connectivity to businesses and organizations in communities such as Sioux Falls, Rapid City, Worthington, and the surrounding areas.