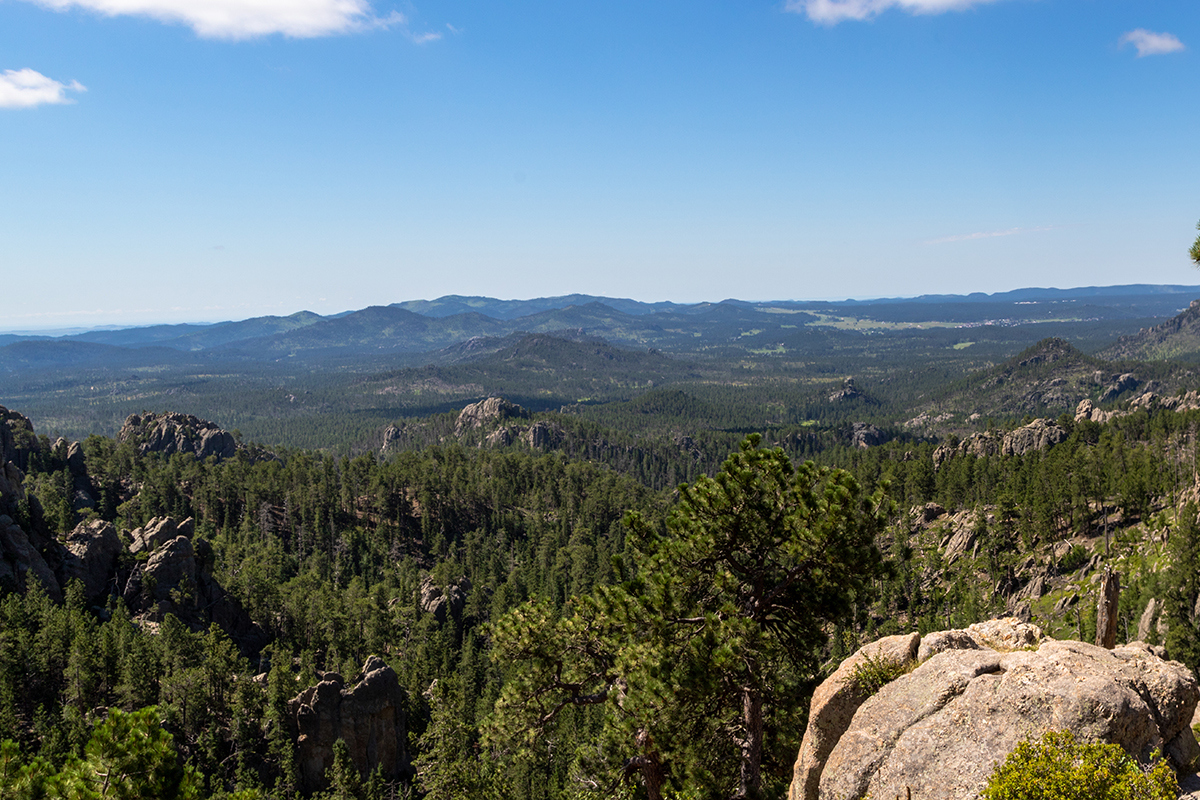 It was ironic, perhaps, but also fitting that the announcement of a significant broadband expansion project in western South Dakota was made May 12 in a video conference rather than a meeting room.
The event featured government and business leaders from the nation's capital in Washington, D.C., and SDN Communications' home base in Sioux Falls. It demonstrated the communications benefits of good connectivity – at least to those who were able to access the announcement.
Because of the project that was revealed, more South Dakotans and visitors to the Black Hills will have better connectivity in the future. State-of-the-art, fiber internet is coming to three communities in the Black Hills, thanks to a $3.3 million federal grant and $1.1 million investment from SDN.

The grant is part of the federal Broadband ReConnect Program, which provides loans and grants to fund the construction, improvement or acquisition of facilities and equipment to improve broadband services in rural areas. The application period for the second round of funding closed April 15 and brought in more than 170 requests.
Perdue likened the need for broadband connectivity in rural America to the need for electricity and telephone services decades ago.

Last year, Valley Telecommunications Cooperative, which is an SDN member company, also received a multi-million-dollar ReConnect grant for a project to improve rural connectivity in Brookings, Kingsbury and Moody counties in South Dakota.
The Black Hills project will add about 45 miles of fiber optic lines and present significant challenges, but it also will bring big rewards to the region and the state, Shlanta said.

"Those granite hills are hard to penetrate. Burying fiber will cost more than $65,000 a mile. It is an expensive project that would not pencil out without this public-private partnership," he said.
The project area is an international attraction for tourists – an industry that contributes significantly to the economy of South Dakota, Shlanta noted. But improved connectivity also will make the area a better place to live and do business, he said.
SDN plans to begin staking and permitting work immediately. The bid process for placing fiber and building towers in Nemo, Rochford and Silver City also will begin soon. Technically, the company has five years to complete the project. But SDN hopes to begin construction this season and finish work by the end of the 2021 construction season.
SDN is excited about the current grant, but wants to do more to improve connectivity in the Black Hills, Shlanta told Perdue. The company has applied for another federal grant, one that would help improve connectivity from Lead south to Hill City. There has not been a decision on that application yet.

Thune pointed out that if nothing else, the COVID-19 pandemic has demonstrated the importance of communications infrastructure and how good connectivity can change lives for the better. Like Thune, Johnson complimented SDN during the video conference.
"This is a very, very good day. I will tell you SDN is a very, very good company," said Johnson, who worked with rural telecoms across the country before being elected to Congress.
"They don't come more sophisticated, more hard-working, more visionary, than SDN. It is just a fantastic group of folks who really understand the transformative power of broadband as a family of businesses," he said.
SDN is a leader in providing business internet, private networking and cloud connectivity to businesses and organizations in communities such as Sioux Falls, Rapid City, Worthington, and the surrounding areas.
Watch the teleconference below.

Receive the latest project developments by subscribing to our ReConnect Newsletter. Use the button below to visit the project's feature page and fill out the form.