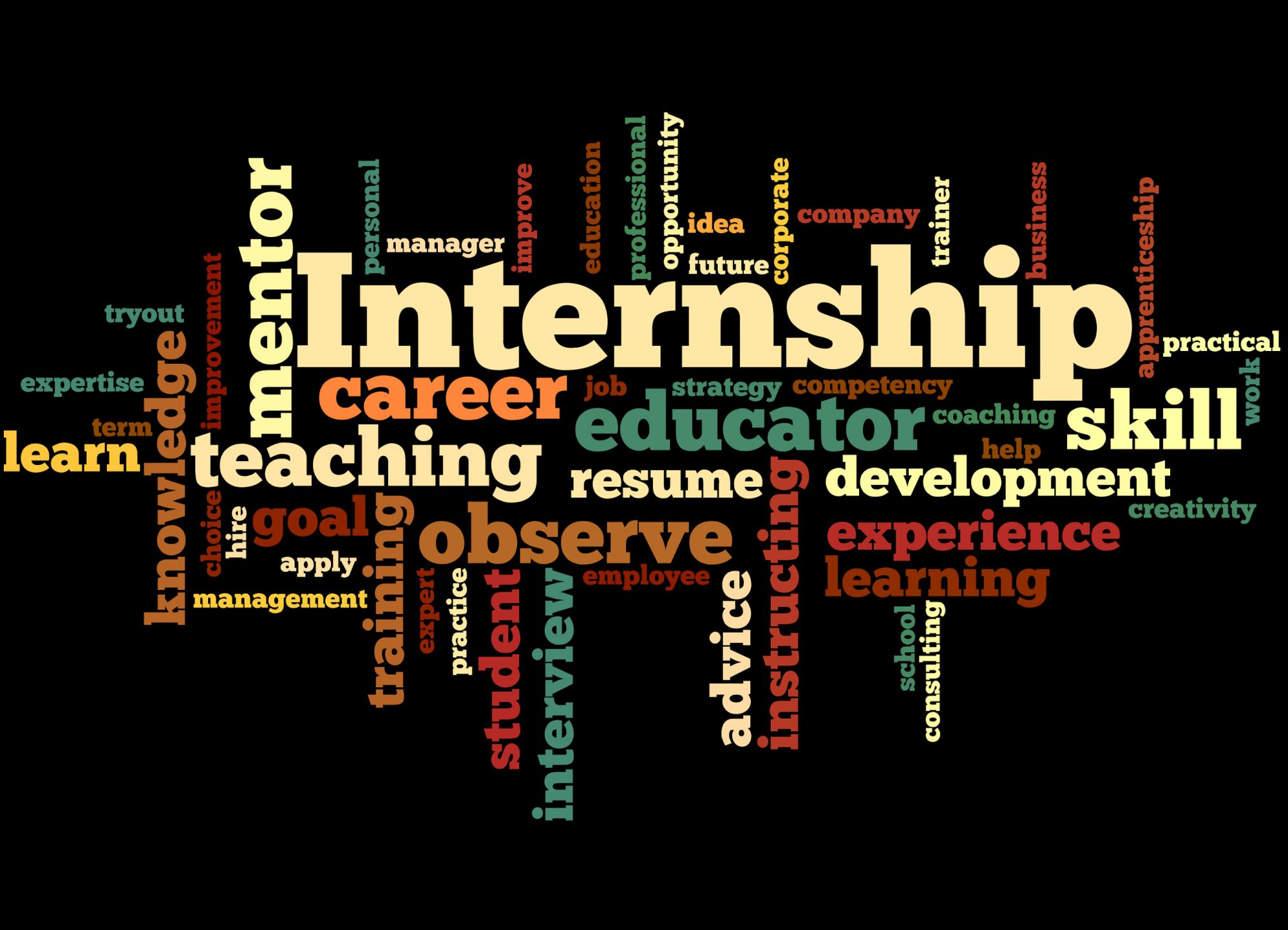 A new group of interns will join the team at SDN Communications this summer, gaining real-world experience and fulfilling graduation requirements — and for some, creating a relationship that could grow into a full-time position.

Data Technician Dan Loudon is one of the longest-serving employees who got his start with SDN as an intern. A Sioux Falls native, Loudon was studying Computer Network Security at Dakota State University when he completed his first internship in 2012. He came back to SDN the summer of 2013 for another internship.
Loudon joked that he was an "executive intern" since no one else had done it twice — and the marketing team even made a sign for the office he used. His internships gave him practical experience and he was able to learn more about SDN as an employer, he said. Loudon said he appreciated that he was able to help troubleshoot problems and see them through to the resolutions at the start of his internship.
"What we never really say here is 'that's not my job,'" he said. "I feel we have more freedom than somewhere else to dig into an issue from start to finish. The sense of accomplishment is really appealing."
In his decade at SDN, Loudon has worked as a network technician and is now a data technician II.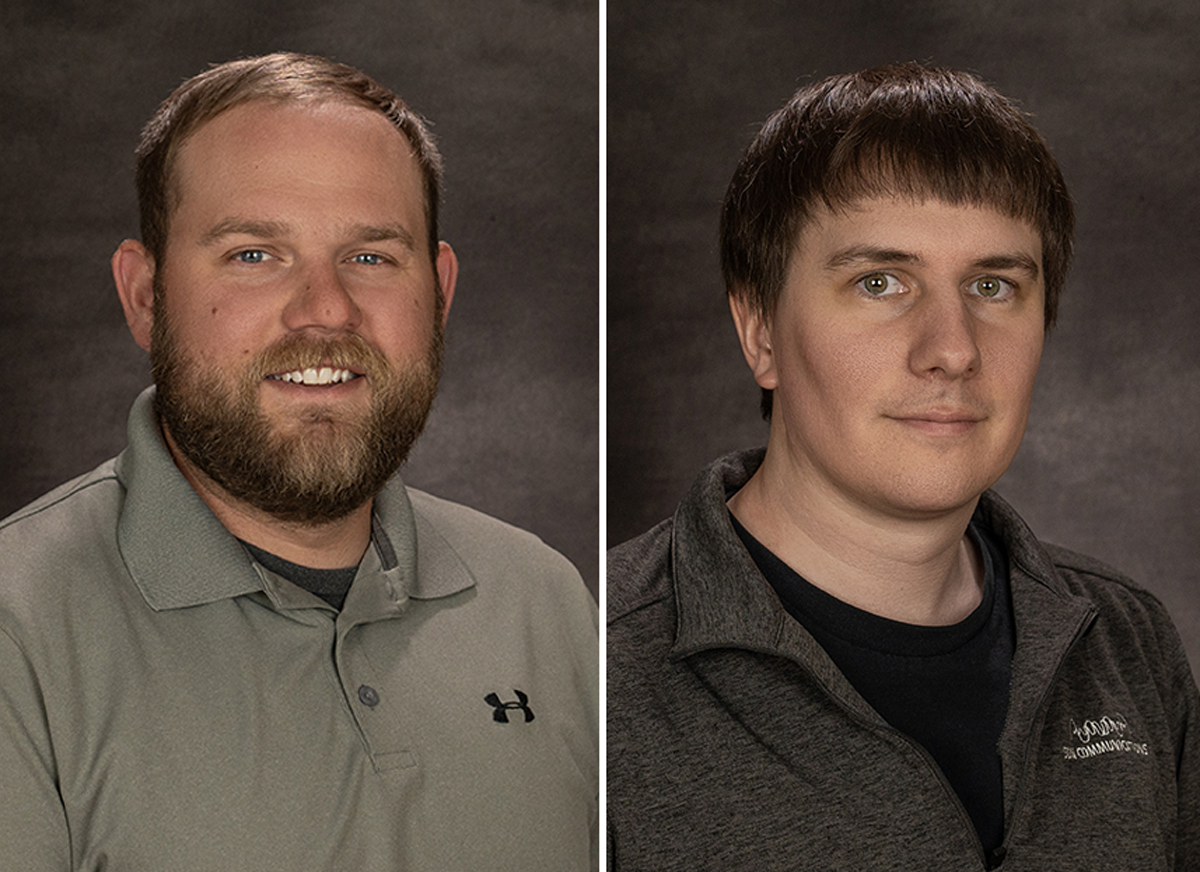 "I never know what the phone calls are going to bring," Loudon said. "It's always different, which is part of the fun."
He counts his coworkers as part of that fun, too. Their friendship as well as the continuity of management within his department makes it "fun to go to work," he said.
Interns treated like full-time employees at SDN Communications
Learning and fun go hand-in-hand during summer internships at SDN, said Director of Human Resources Amy Preator.
"SDN is a lot of fun to work for in the summer. We hold picnics, bean bag tournaments, offer tickets to events — and interns are welcome to be a part of all of it," Preator said. "We love our interns."
Fun is one way that SDN can stand out as an employer of choice, she said. For years the company has invested in interns, with students working in a variety of departments. Some years there have been more than 10 interns while other years there have been fewer. Preator said SDN supervisors try to be flexible with interns, knowing they may have other obligations. All internships are paid experiences, so students don't have to worry about having a second job during their time with SDN.
"Supervisors are incredible when it comes to bringing on interns because they help with projects that full-time staff can't always tackle," she said. "They are invested in the students and help them learn a skill. And that student might end up being an incredible employee for us."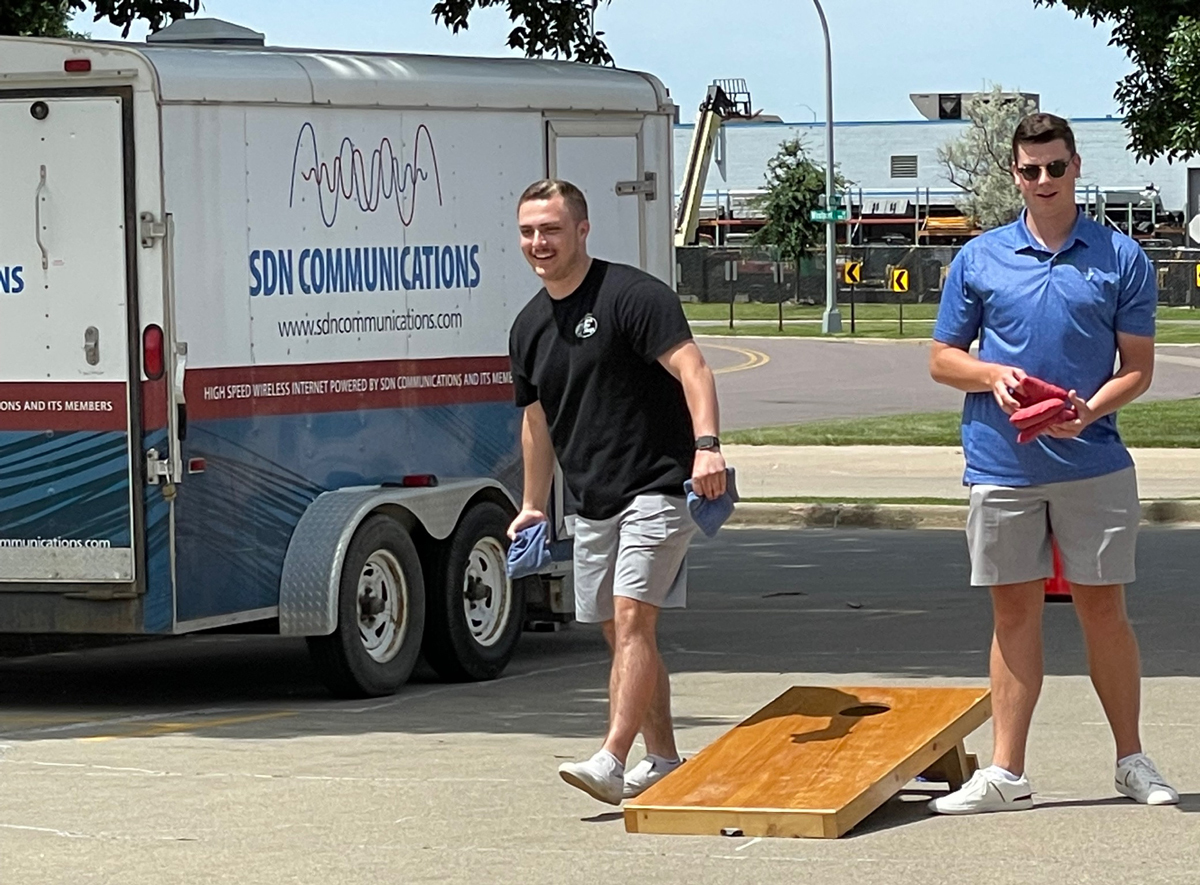 Employment in general has turned into an employee market, she said. SDN has worked with area schools such as Southeast Technical College, Mitchell Technical College and Dakota State University, all of which have programs that align the skills needed for SDN positions.
"With unemployment the way it is and the job market the way it is, this is a critical part of our recruiting and hiring process," Preator said.
The recruiting process for Tyler Larson was through a connection with one of his high school teachers who was married to an SDN employee. After bumping into one another during a school break, she learned Larson was looking for an internship in telecommunications and shared the opportunity with him.
Larson first interned at SDN while still earning his degree at Mitchell Technical Institute (now College), starting with the outside plant team. He worked with installation crews during his internship and knew he wanted to get hired on because it was a great experience. A Washington High School graduate, Larson wanted to stay in Sioux Falls after he finished at Mitchell Tech. After graduating, Larson again interned as he waited for a full-time position to open and started full-time in May 2013 as part of the install team. In early 2020 he switched back to the outside plant team.
"SDN is a great company to work for as far as being able to move up and learning new things," Larson said.
Larson said his education prepared him for his job, but the on-the-job training has been invaluable — starting with his internship.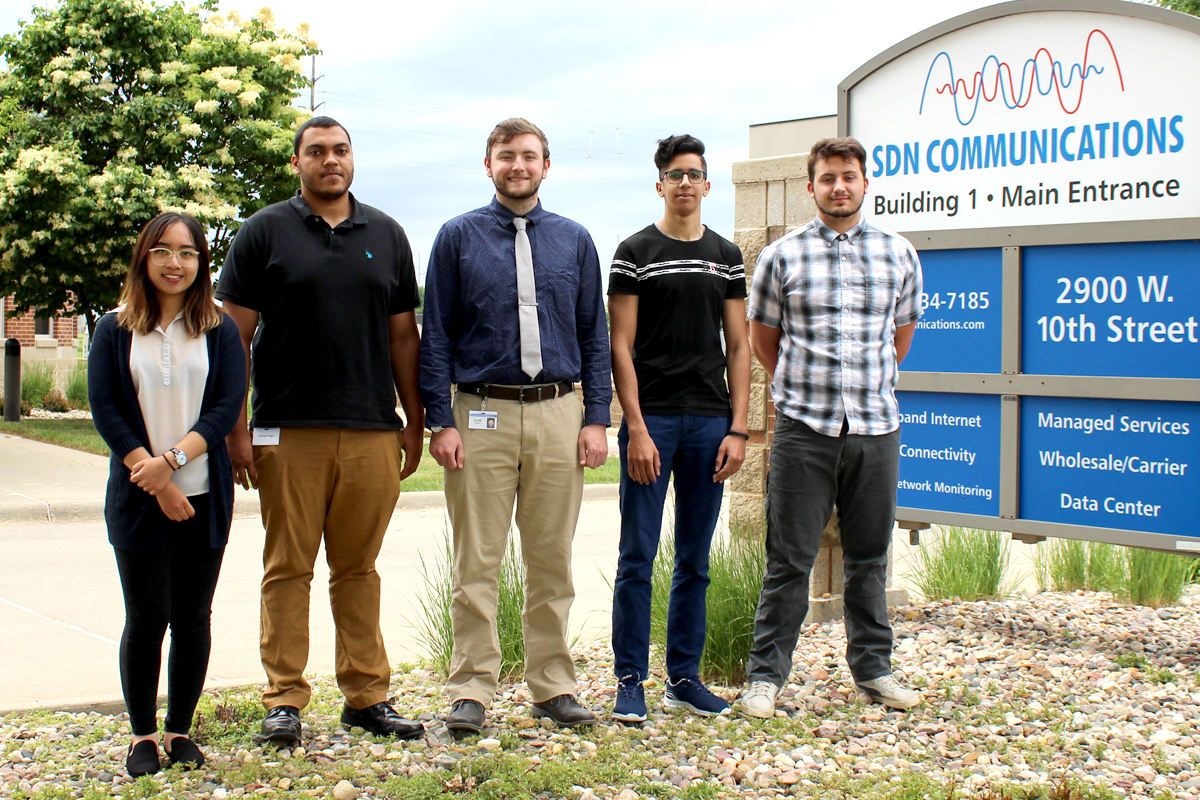 "Internships really give you first-hand knowledge and experience to know what you're trying out. There were guys I went to school with who switched majors because they decided it wasn't for them," he said. "It helps you figure out if that's what you want. I figured out it's what I wanted shortly after starting."
As an employee, Larson now helps students who are trying to determine if a job in telecommunications is right for them. SDN's field services interns float in different areas, he said, from the network operations center (NOC) to managed services to the install team.
"You get guys you could tell who'd rather be in a NOC position rather than working with their hands and tools, and vice versa — some NOC interns would rather do some things hands-on," he said. "It's a great benefit to try things out and see what works. There's a lot of learning that goes along with the first couple years, but you will pick up a lot even in three months."
The camaraderie amongst the team and the opportunity to work with different departments and see how all the roles work together are part of the "why" Larson has stayed at SDN Communications.
"As cheesy as it is, the team/family aspect here is great. We work with the same mindset — everyone has the same goal, and we work together to complete the goal. It makes you want to stick around," he said. "The company is going in the right direction. We're known for being on the leading edge in technology for the region and we get to see the best. That's pretty cool, too."
How to become an intern at SDN Communications
SDN typically hires its summer interns the previous winter. Students can find out more information about the internships during job fairs at South Dakota State University, Dakota State University, South Dakota School of Mines and Technology, Mitchell Technical College, and Southeast Technical College.
Internships are also occasionally posted on the SDN Communications careers page on its website. Internships at SDN are paid and are available in multiple departments, including marketing, engineering, network operations, sales, application development, and outside plant.