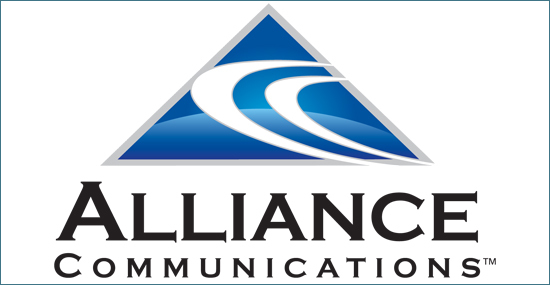 ---
News Release From Alliance Communications:
May 28, 2019
GARRETSON, SD - Alliance Communications, based in Garretson, S.D., received a grant from the State of South Dakota to bring fiber-optic broadband Internet to an underserved area north of Sherman, S.D.
"Connecting homes and businesses directly to a 100 percent fiber-optic network gives users the fastest and most reliable internet connection available anywhere," said Ross Petrick, general manager for Alliance Communications.
The project will bring reliable broadband to homes, farms and businesses and create new telecommuting opportunities to locations in northeastern Minnehaha County and southeastern Moody County along SD Highway 11. Network construction to approximately 65 homes and two businesses will begin this spring and will be completed late Fall 2019.
Initially, customers will be able to receive symmetrical speeds of up to 200 Mbps. The network will have the capacity to reach 1 Gbps when customer demand reaches that level.
"This area is currently lacking broadband services from both wireless and wireline providers," Petrick said. "The providers currently serving the area are battling aging facilities or great distances to core network facilities. Current speeds regularly don't exceed 3 Mbps and trouble calls take days or even weeks to fix."
This project will allow people to support their farming or dairy operations and provide new telecommuting opportunities, Petrick said. Many families in this area are experiencing the broadband homework gap today, and one large dairy operation is struggling with no broadband capability, he said
The total project will cost roughly $600,000, and the State of South Dakota is investing $269,429 into the project.
"Once the network is completed, these customers will have access to an elite communications network that will rival those found in America's largest cities," Petrick said.
---
About Alliance Communications
Alliance Communications provides Internet services over an elite fiber-to-the-home network to portions of South Dakota, Minnesota and Iowa.
Today, we serve more than 11,500 customers in Alcester, Baltic, Brandon, Carthage, Corson, Crooks, Garretson, Howard, Hudson, Lyons, Oldham, Ramona, Sherman, Valley Springs, Beaver Creek, Hardwick, Hills, Jasper, Kanaranzi, Kenneth, rural Luverne, Magnolia, Steen, Alvord, Inwood, Larchwood, and Lester.
Alliance Communications officially formed after Baltic Telecom and Splitrock Telecom merged in 2003. In 2005, Alliance began an aggressive multi-million dollar plan to bring fiber-optic technology to every customer, even those living in rural areas.
Connecting homes directly to fiber optics rather than copper wire gives customers more bandwidth capacity. Having access to a quality broadband connection is no longer a luxury. It's a necessity for quality of life, educational opportunities, and economic development. All Alliance customers were connected to fiber optics by the end of 2013. Today, customers can receive Internet speeds of up to 200 Mbps x 200 Mbps. The network has the capacity to reach 1 Gbps when customer demand reaches that level.
Alliance is large enough to provide its customers with elite technology, but small enough to offer personal service. Alliance is regularly recognized for its community involvement. We deliver Meals on Wheels to elderly residents, teach financial responsibility to students through Junior Achievement, volunteer on local fire departments, participate in community service clubs, coach youth sports and more.
We also contribute financially to local chambers of commerce, community clubs, and development organizations. These groups help strengthen communities by attracting new businesses, growing the tax base, and creating jobs.
Whether we're deploying new technology, volunteering, making financial contributions, or supporting economic development, we want to help increase the quality of life in our communities.
Visit www.alliancecom.net for more information about Alliance Communications.