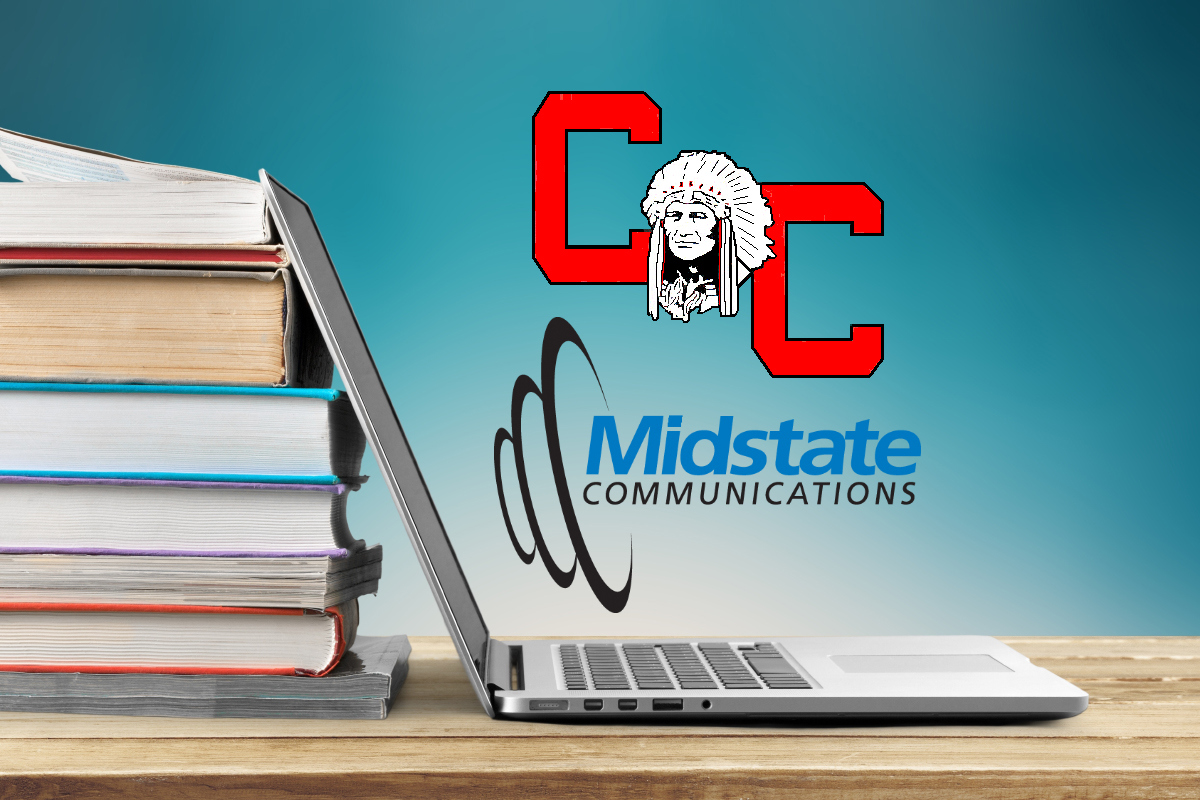 When the pandemic forced schools to switch to virtual learning in 2020, Crow Creek Tribal School was no exception. But for many of the students there, virtual learning was impossible because they did not have access to the internet.

Thankfully, Midstate Communications in Kimball, a member-owner of SDN Communications, stepped up to help change that.
Crow Creek Tribal School is located on the Crow Creek Indian Reservation, which includes part of Buffalo, Hughes and Hyde counties on the eastern bank of the Missouri River. The district has about 416 students and covers 196 square miles, including students from surrounding reservations as well as local students. Communities served include Fort Thompson, Crow Creek and Stephan.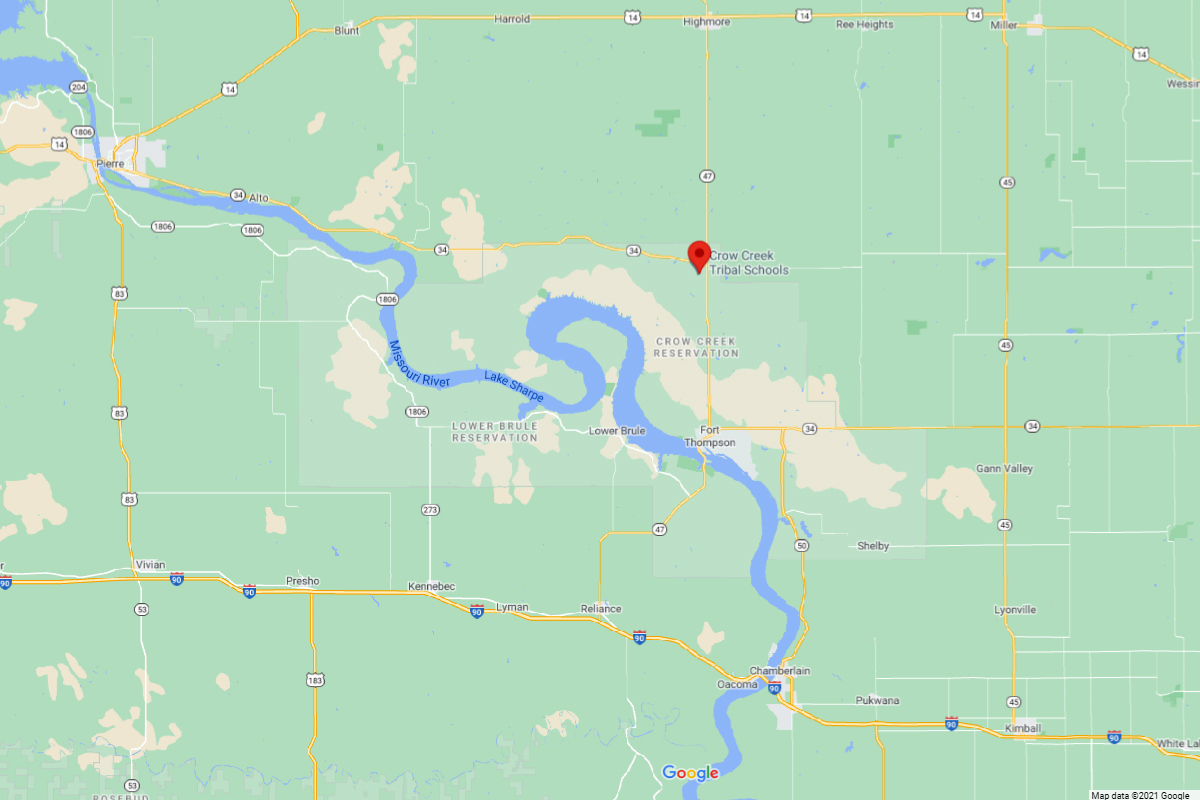 In 2020, a lot of homes in the Fort Thompson area weren't wired for the internet. The remoteness of the area made connectivity a challenge.

Katie Caffee, finance manager at Crow Creek School, said when it became clear that the school would have to move to a virtual platform due to COVID-19, the lack of connectivity among some students became an obvious issue.
"We wouldn't have been able to reach the students," she said. "Students would have had to find a library … or wherever public internet was available."
For a population living in a remote area of the state and often facing poverty issues, that option seemed tenuous.
It's important to point out that some of the area was already connected. Five years prior, Midstate had laid fiber in the area, but due to restrictions, fiber only reached about 95% of the homes in the school district.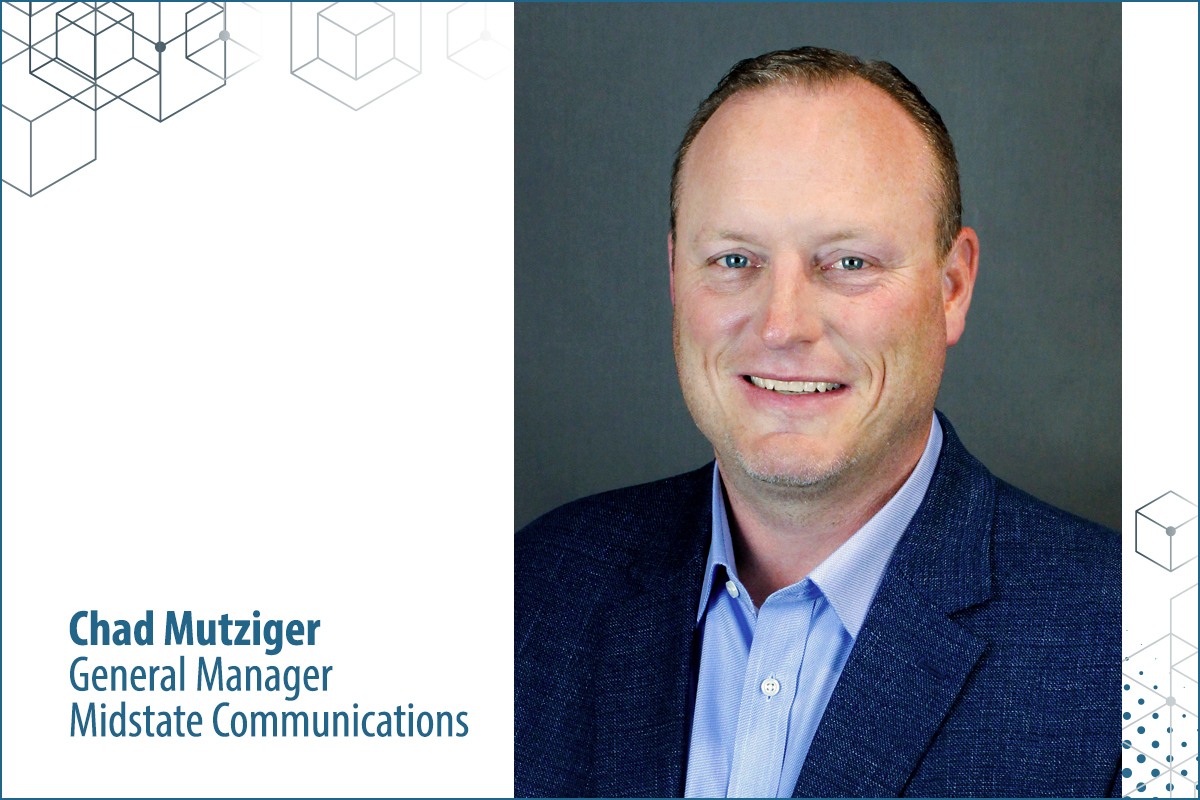 School officials eventually contacted Chad Mutziger, CEO of Midstate, to discuss options. The school identified 134 student homes that didn't have internet access. Thankfully, the school had CARES Act funding - federal funding earmarked to help people negatively affected by the pandemic.

Working together, the school and Midstate came up with the plan. Midstate would lay fiber for those 134 homes with the school footing the bill through CARES funding. Midstate offered special pricing to the school and got to work.
Through the CARES Act, the school was also able to provide all students with Chromebooks or iPads to join in virtual learning. Very quickly, students who were once without access were joining their peers online in the virtual learning setting.
"It was done pretty quickly … as soon as we got the list of names, they worked on it," Caffee says.
Many of the homes had two and three students living there, which meant that one connected house benefited multiple students.
Mutziger says the school district should be commended for finding a longstanding solution.
"We're just the provider of it," Mutziger says. "The school had the vision."
Caffee says the partnership with Midstate ensured that students "had one less thing to worry about" during an incredibly stressful time.
"Connectivity in these rural areas isn't easy," she said.
Mutziger was just happy that Midstate could help the school and the students in a tough time. And both he and Caffee are happy that their 2020 partnership will continue to benefit students into the future.
SDN Communications' 17 member companies, which includes Midstate Communications, are the state's independent broadband companies that serve more than 80% of South Dakota's geography. Those members serve their own residential and business markets with internet, phone, TV, and other telecommunications services.