When the unexpected happens, our 50,000-mile fiber network keeps you connected whether you're conducting business in the office or remotely.

Dear SDN Customers,
By now, you've maybe seen or heard that message. It's more than a saying. SDN's network was built for times like these. We take great care to build a protected network.
Diverse fiber rings re-route data in the event of a cut.
1,000+ employees across the region to care for the 50,000-mile fiber network, thanks to our member companies and partner companies spread across South Dakota and southern Minnesota.
Strategic network planning to assure capacity well into the future.
Those protections make us like a utility. Water, electricity, SDN broadband – it's on greater than 99% of the time. We know you're relying on us. Also like a utility, we're a company that operates without a lot of fanfare. That's why we haven't filled your inbox with email assurances. Over the past 30 years, you have just come to rely on us. That's what we call UPTIME.
Many of you have reached out to us in these days, asking for increased bandwidth, security services and tools to accommodate workers and students remaining productive from home. We've responded quickly knowing these urgent times require a quick response. Here are some examples of how we've helped.
First Farmers & Merchants Bank – The Minnesota based bank with its 16 locations urgently needed more tokens for single-sign-on security access for employees working from home. Those token orders typically take two weeks, but SDN staff, anticipating the need, pre-ordered them and accommodated FFM's request almost immediately.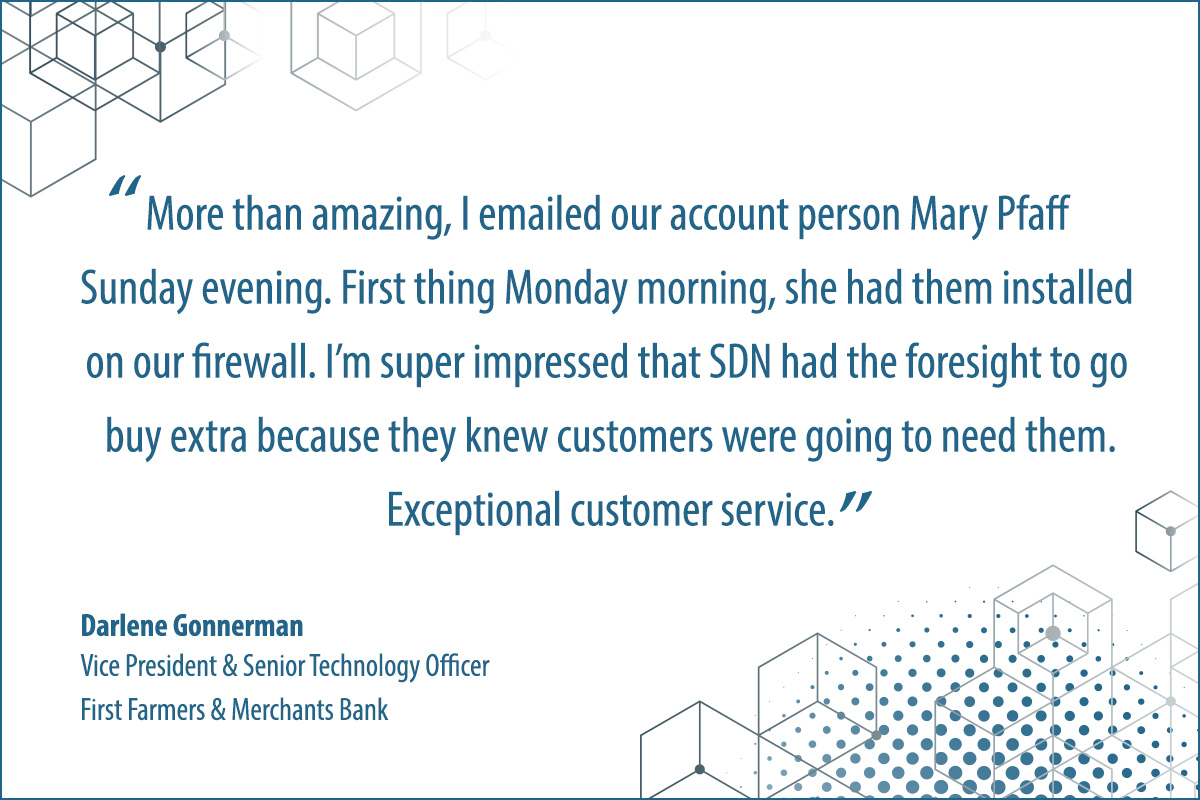 Plains Commerce Bank – This financial institution asked SDN to help enable work from home (WFH) connectivity through secure Virtual Private Networks (VPNs) on an SDN managed firewall. SDN accommodated and bank employees started adjusting last week, as depicted in a KELOLAND TV story March 19th.
Bishop O'Gorman Catholic Schools – SDN assisted the private school system to add technology for single-sign-on security access and age-appropriate web filtering for student Chromebooks so they can learn from home, plus VPNs for WFH staff.
City of Sioux Falls – All non-essential municipal offices have closed and moved to a WFH environment, but the city remains the hub of information for citizens. To accommodate, SDN worked with the state of South Dakota to increase the city's core connectivity.
Like many organizations, we are in a work-from-home environment, except for essential network employees who are social distancing and keeping a healthy environment. No matter where we're working, we're still able to quickly deliver on any requests. We're never more than a call (605)334-7185 or email away.
Stay safe and enjoy the UPTIME!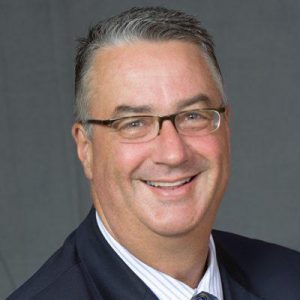 P.S. It's warming up, which means construction season. Make sure to call for utility locates before digging. Gas, electricity, broadband – we need these now more than ever.

South Dakota One Call - 811 (in-state) or 1-800-781-7474 (outside of South Dakota)
Minnesota One Call - 811 (in-state) or 1-800-252-1166 (outside of Minnesota)
Iowa One Call - 811 (in-state) or 1-800-292-8989 (outside of Iowa)