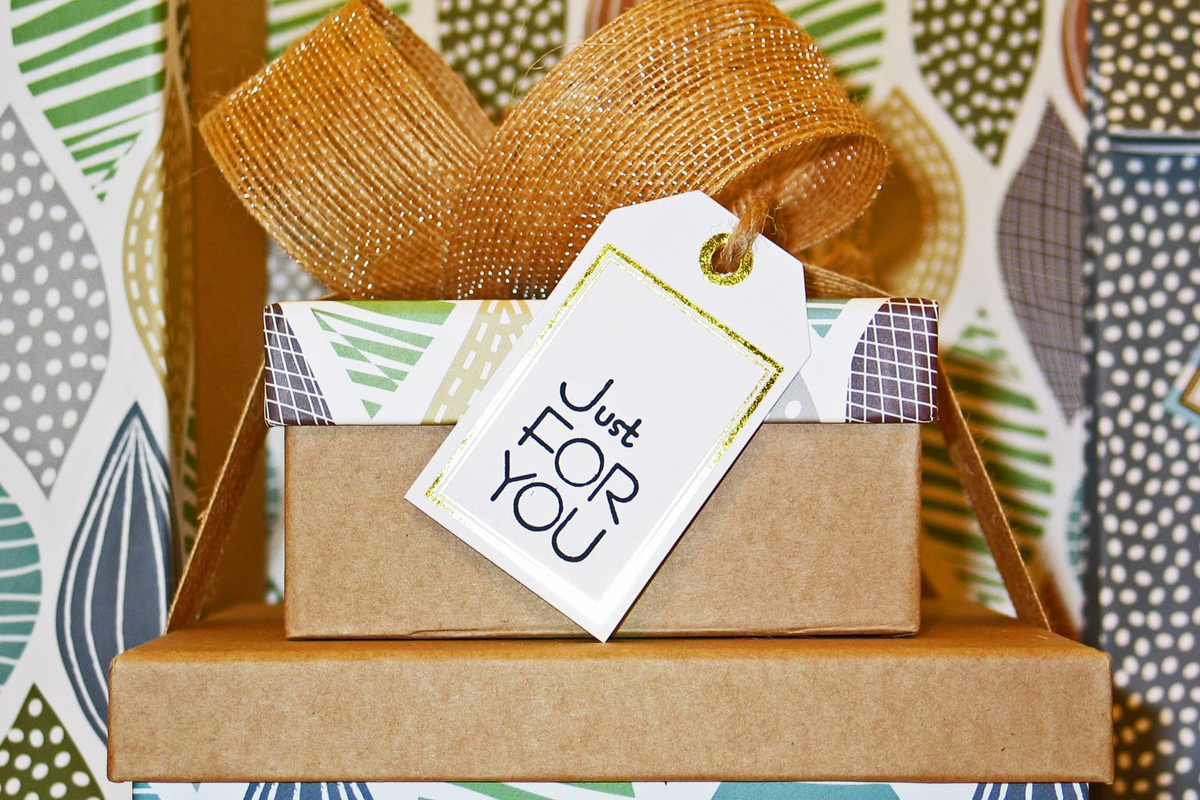 Like everything else in 2020, Christmas shopping is different than in the past — a pandemic, online shopping opportunities, and more gifts for your loved ones or yourself geared to help make staying at home just a little more comfortable.
With Cyber Monday billed as the biggest online shopping day of the season, here are some cool gadgets to inspire your gift-giving. We asked SDN Communications employees for their suggestions, too. Take a look at some of their responses, along with a few other eclectic ideas to consider.
Tech for your Tunes:

Whether you're listening to an audiobook, podcast or trying to block out noise from your coworkers (aka family members), you have options.
Wireless, Bluetooth earbuds: Whether you're an Apple product fan or are looking for quality sound at a lower price point, the world of earbuds is expansive. SDN's Chris Aeilts has a background in sound engineering and recommends Raycon Earbuds. Andrea Leesch was gifted Apple Air Pod Pros which she uses to listen to audiobooks and podcasts while cooking and now doesn't have to manage cords. She says no matter the model or activity - it's worth getting the noise-cancellation feature (it's great when running the garbage disposal but bad when waiting for a pot to boil.)
Waterproof Bluetooth speaker with a suction cup: This "cute" speaker from SoundBot hits an easy price point ($14.99) and connects with any device to add a little something to your shower and getting ready in the morning.
Smart Bluetooth Speaker LED Bulb: Peggy Shlanta gave these to nieces and nephews a couple of years ago and says they loved it. From 6-years old to 20-years old, she says most put it in a bathroom so they could have a little party while getting ready.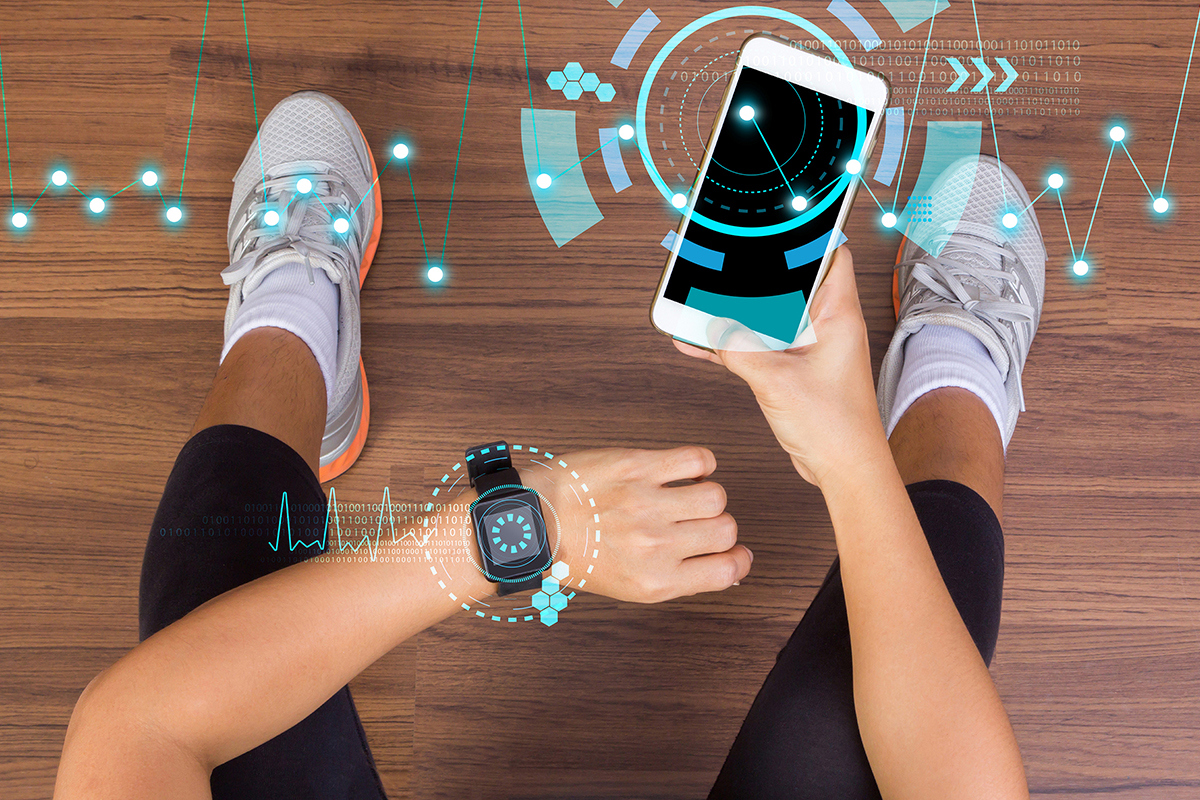 Wearable Tech:

We all need an occasional reminder to "move" whether working from home or the office. There are several options to track your steps and more — plus view emails and text messages. Data insights and fitness challenges can help keep you motivated. I collected three reviews to help narrow it down for you.
Samsung Galaxy Active Watch: Chris Aeilts has the Active2. "If you don't need the couple extra features, the amazing price of the original makes it a phenomenal value," he said. The Active2 starts at $279.99.
Garmin vívoactive 3 Watch: I bought this watch two years ago and still love it. It measures the basics — heart rate, steps, sleep — and has a number of preloaded sports apps and contactless payment options. And you can personalize the look of the watch face and visible widgets. It's on sale for $149.99. It's successor, the vívoactive 4, is on sale for $249.99.
Apple Watch Series 6: the latest and greatest from Apple starts at $399 and includes features such as an always-on retina display, GPS, heart rate notifications, and blood-oxygen apps. Earlier models such as the Apple Watch Series 3 start at $199.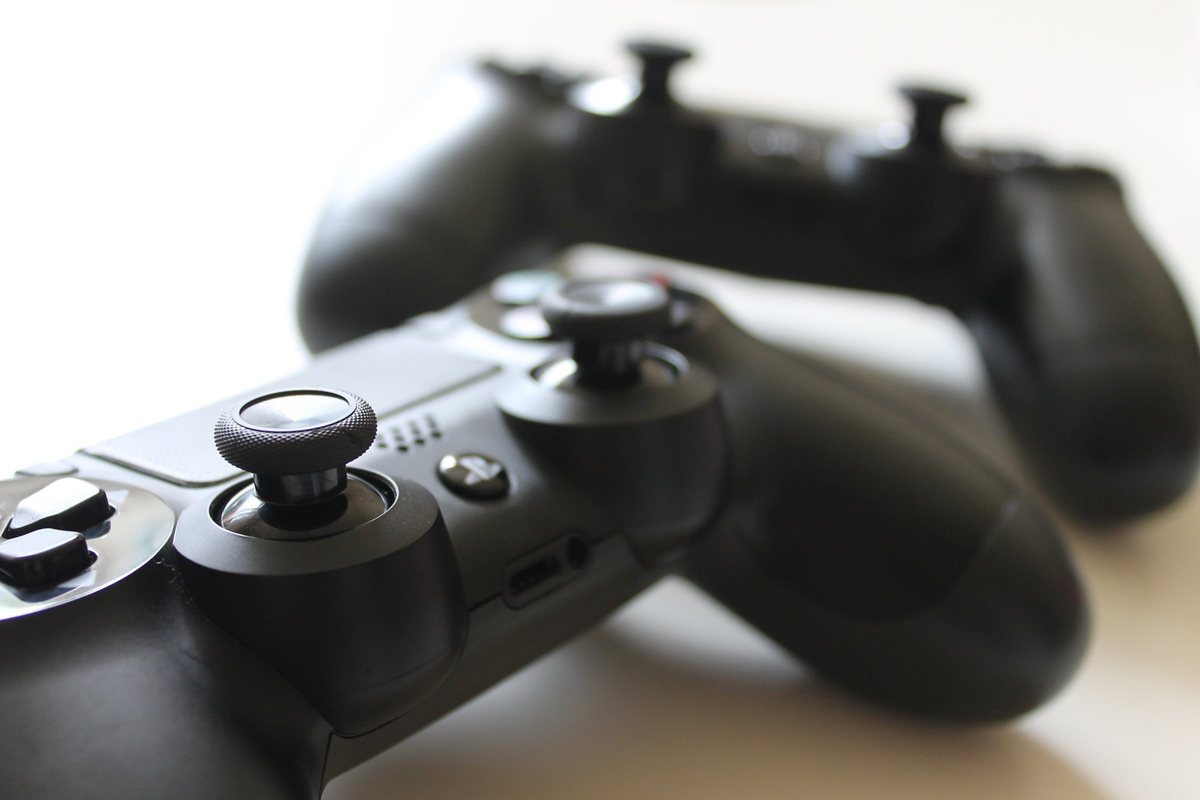 Entertainment:
When I saved Princess Peach in Super Mario Bros. (several decades ago), my interest in video gaming waned. But in a pandemic world, our PlayStation has been one way for my kids to stay entertained, talk to friends who they couldn't see in person and is an incentive to get homework done. Gaming remains a hot gift to unwrap under the tree.
PlayStation 5: Len Stewart knows his son would enjoy the PS5. It came out this fall and has been challenging to find in stock. CNET is tracking retailers on its site. The latest version boasts features such as "lightning-fast loading with an ultra-high speed SSD, deeper immersion with support for haptic feedback, adaptive triggers and 3D Audio." The console version is priced at $499.99; a digital edition console runs $399.99.
Nintendo Switch: Susan Anacker believes this is the system for her family. The original Switch starts at $299.99 and features options to play in TV mode, tabletop or handheld. The handheld version of the Switch — the Nintendo Switch Lite, which is about the size of a small cell phone — is made for gaming on the go and starts at $199.99.
The Amazon Fire 4K Stick: Len Stewart also recommends Amazon's Fire Stick for non-smart televisions. "If you don't have a smart TV, this $30 device allows you to access the internet with all available wifi options. It supports output resolutions of 2160p, 1080p, and 720p up to 60 fps (frames per second)," he said. "Seriously — $30."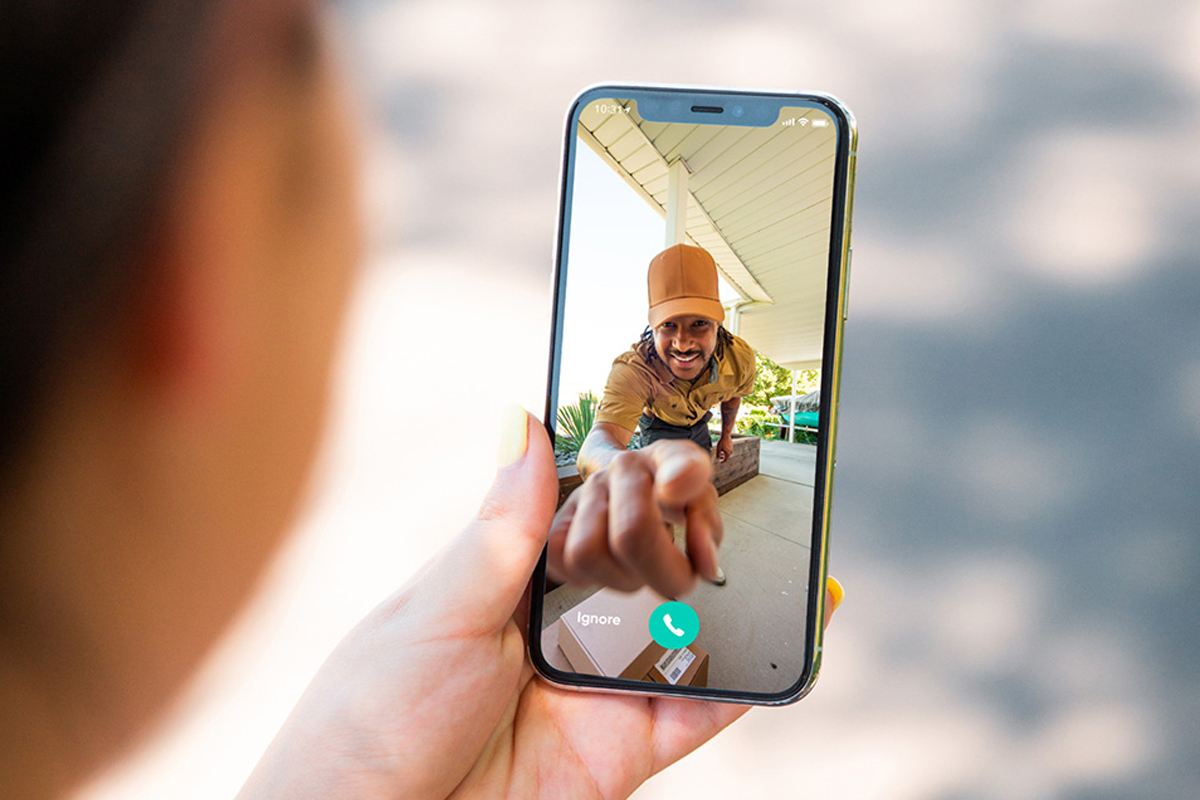 Tech for the Home:
Tech gear for the home tends to fall under the "functional" category, in my opinion. There's nothing romantic about buying appliances. But — if making life easier or more comfortable is the outcome, that's certainly a sign of love. Here are some gifts for the home to consider (but please don't shoot the messenger if they wanted jewelry and not a multi-USB charger).
Work from Home:
Working from home has been a blessing for many in 2020. Not everyone had home offices set up for 40-hour work weeks, however. SDN's employees are some of those working from home and have a few ideas to make the home office a little more comfortable.
Desk lamps with USB ports: Ensuring you have enough light in a home-work space is important. This basic desk lamp takes up minimal space and has an adjustable neck. Plus, it has an easily accessible USB port. Chris Aeilts said two of these on either side of your monitor make for a nice glow on your face during video calls.
SOFTaCARE seat cushion & lumbar support: "My back and shoulders were killing me, so I bought this seat cushion and lumbar support," Susan Anacker said. "It was a game-changer and I feel so much better." This seat cushion is the size of a standard size chair and back support is easily attached to the back of a chair, making any chair ergonomic — even your car. Price starts at $39.91 for the set.
Wacom Intuos Pen Tablet: This drawing tablet can be used to easily write, edit or share ideas with colleagues while web-conferencing. It can connect to Macs or PCs and is on sale for the basic model for $59.95.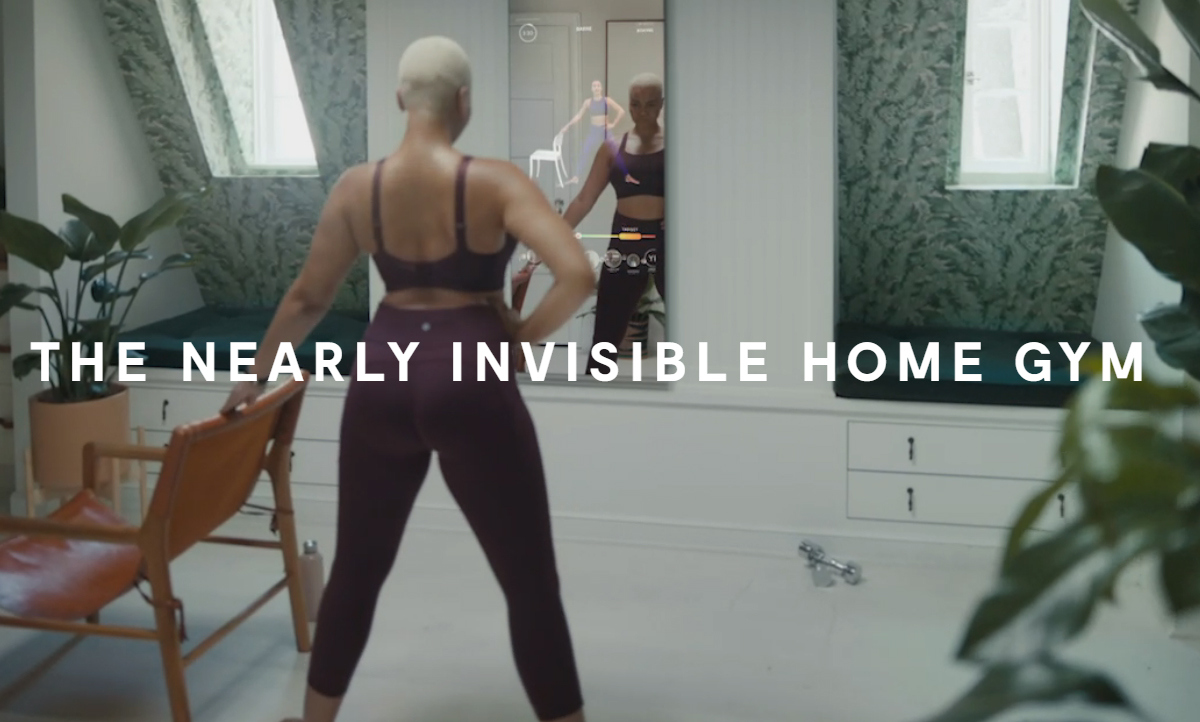 Wellness Tech:
If you're like me, you haven't stepped foot in a gym since the pandemic started. There are a lot of options to stay active outside, but now that we're headed into colder months, here are some options to consider to keep you moving and thinking healthy at home.
Mirror: Brenda Lynch has been using Mirror during the pandemic and says it's been worth the splurge. Through an upright mirror-looking device, you can do every workout, with trainers from top fitness studios who provide motivation and live feedback. There are hundreds of classes to choose from but you can also personalize the workout time, music and track your progress. It's on sale for $1245.
Noom: You can't out-exercise a bad diet, unfortunately. A friend of mine had great success on Noom after only six weeks, which was the extra push I needed to sign up and get motivated about eating healthier. This app subscription has you weigh in daily and log all of your food intake — nothing too different there. Where Noom stands out is its psychology-based approach to weight loss. You have a digital coach and virtual community to help you stay on track. Notifications remind you to move, log food and give you high-fives for your progress. Plus, it connects with other apps (such as my Garmin watch) to measure steps and exercise.
Miscellaneous Gift Ideas:
For those hard-to-buy-for people, why not go for something they never expected.
React 7-in-1 emergency tool: It's a seatbelt cutter, a steel tip window breaker, a lightning-fast USB charger, a portable power bank, an ultra-bright LED flashlight, a strobing SOS beacon, and a long-range safety siren! It can leap tall buildings in a single bound! OK, maybe not the leaping thing. But I'm intrigued by this multi-tool because it's a compact low-tech/high-tech gift, perfect for anyone who drives and uses a phone. I may even consider going ice fishing again with this tool by my side to ensure I can escape a sinking vehicle.
GLO Bowls: while not a "techy" item, Jerry Anderson has gotten a kick out of giving these as gifts. Their description pretty much says it all: "This Item is not only great for late-night bathroom trips, but they also turn potty time into party time for toddlers who are potty training."
Here's also a gentle reminder that while all these gifts and gadgets may help you and your loved ones get through the pandemic, we have a responsibility to ensure our local retailers make it through the pandemic, too. Shop local and support local however you can this holiday season.