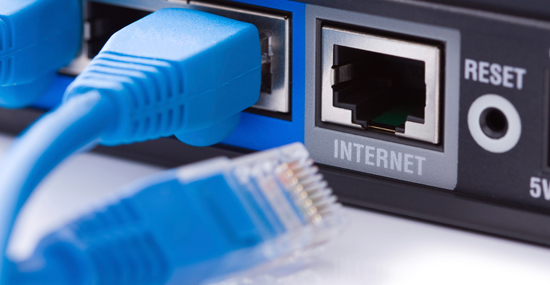 Ethernet technology has grown through the years to become a highly popular, industry-standard in electronic communications.
Ethernet is a networking protocol that's soared in use because it's a relatively easy way to link multiple computers in multiple locations and allow networks to efficiently and dependably move large amounts of data.
Sioux Falls-based SDN Communications, the premier regional provider of broadband connectivity and related services for businesses, has offered Ethernet for about a decade. Demand for SDN Ethernet continues to grow, partly because the company's fiber-optic footprint has been steadily expanding into new market areas.
Businesses like SDN Ethernet because the service provides a dedicated connection that can be adjusted in short order to fit expanding communications needs, says Tom Durfee, director of business development for Sioux Falls-based SDN.
"Businesses can connect multiple locations across a private network," Durfee says. "You can upgrade Ethernet service quickly compared to traditional methods, which can take new equipment."
The alternatives to going with Ethernet include expanding legacy systems, such as T1 lines, or less flexible and secure wireless options.
SDN Ethernet is a delivery method that rides on an MPLS backbone. (MPLS stands for Multiprotocol Label Switching, a high-performance transportation protocol.)
The company isn't alone in offering Ethernet services to businesses and institutions. In addition to its high-quality and expanding network, the company's competitive advantages include a well-trained staff with 25 years of experience in modern communications technology.
Scalability among key benefits
Here are 10 ways that area businesses benefit from SDN Ethernet service. I gleaned them largely from a recent conversation with Durfee.
Popularity. In recent years, Ethernet has become the dominant, standardized communications protocol used in business networks.

Ease of use. Because it is such a widely used service, Ethernet is well understood by technical staffers.

Flexibility. SDN Ethernet can connect networks that are clustered or scattered, and it adapts well to existing business practices.

Scalability. This is a key benefit. Service capacity can be increased or decreased quickly without the need for new equipment.

Reliability. Maintaining uptime for clients is the basic reason that SDN exists. The company's system is up and running more than 99.9 percent of the time.

Security. Service is provided on dedicated lines that can be monitored by trained experts 24 hours a day, every day of the year.

Speed. Up to 100 gigabytes of bandwidth is available. That's far more than most small or midsize businesses would need.

Cost. Widespread use has helped hold down costs, making Ethernet a better-priced alternative than upgrading a legacy system.

Efficiency. Virtually all of a company's networking equipment can be connected with Ethernet, and upload and download speeds will be symmetrical.

Service and support. Monitoring and managed services are available from SDN to simplify network operations and maintenance needs.
Ethernet connectivity on SDN's fiber-optic network is available to businesses in Sioux Falls and other cities in the region. Availability in rural areas depends on location and distance from a trunk line.
Alternative data-transporting options are likely to be available in parts of SDN's regional market area in which Ethernet is not an option.
Representatives of businesses, organizations and institutions who would like to find out more about SDN's Ethernet should call 800-247-1442 and ask for an account executive or reach out through SDN's Contact webpage.