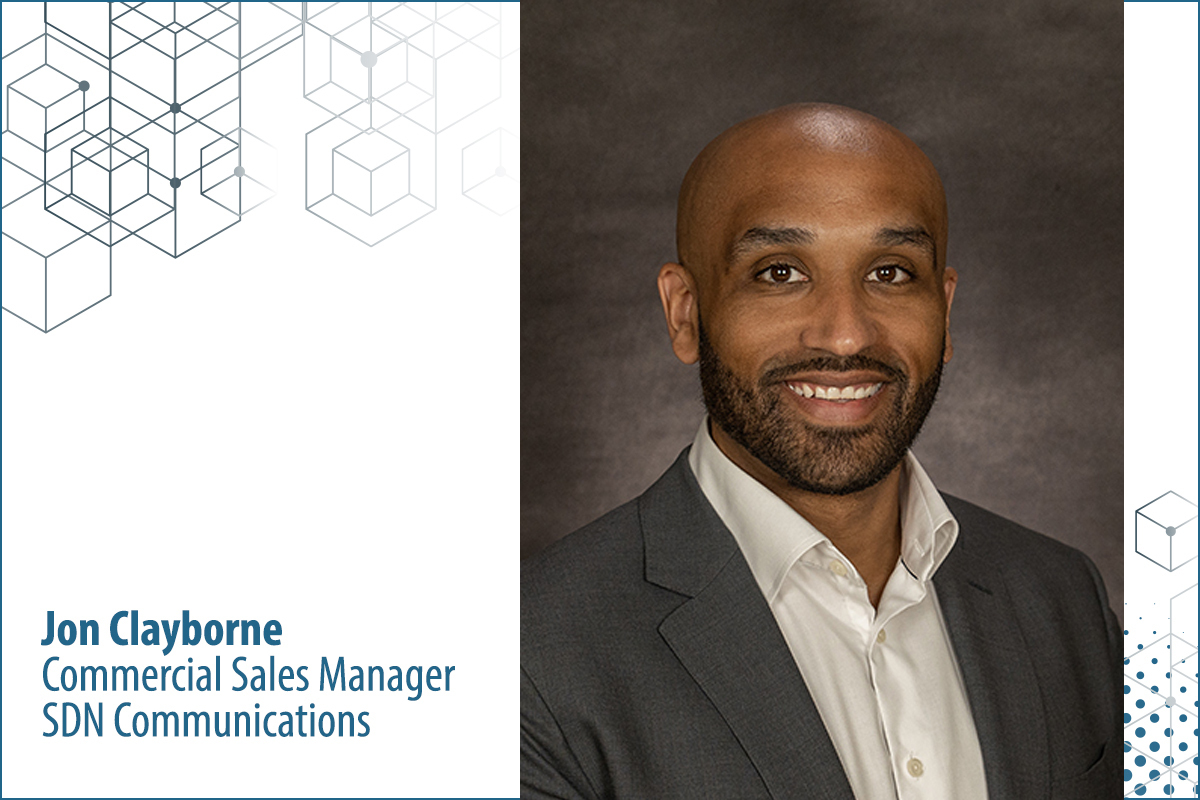 This week's Up-and-Comer on SiouxFalls.Business is Jon Clayborne, a commercial sales manager for SDN Communications.

Name: Jon Clayborne
Age: 30
Hometown: Sioux Falls
What brought you to Sioux Falls?
I'm a proud lifelong Sioux Falls resident! It has been exciting to watch the city change and grow over the past 30 years.
What keeps you in Sioux Falls?
Family, first and foremost. My parents, three sisters, seven nieces and nephews and in-laws all reside in Sioux Falls. As a city, we continually rank highly in national surveys of the best places to live in the United States. Our community has a strong sense of civic pride, and residents are actively involved in community events and volunteering. Sioux Falls is also a hub for business in the region, with a strong economy and a pro-business environment. All of this makes it very difficult to picture my life outside of this wonderful city.
What's your favorite thing about your job?
SDN Communications plays a vital role in the connectivity to the businesses that people rely on every day. Having the opportunity to lead the commercial sales team, which plays a role in expanding services and supporting our customers, is extremely rewarding.
How did you get connected to your industry?
Vernon Brown, need I say more?! This question comes with a fun story, but I will save that for another time. Vernon is a gifted connector of people. If it weren't for him, I wouldn't be where I am today.
Describe SDN Communications in three words.
Innovative, reliable, collaborative.
What is something someone might be surprised to learn about you?
During high school and a couple years after high school, I ran the after-school program for a preschool and enjoyed every minute of it!
What's your favorite way to give back to your community?
Junior Achievement is one of my favorite ways to give back to our youth in the community. I am a passionate teacher and enjoy being able to step into a classroom to teach kids about entrepreneurship, finances and other business-related topics.
What's one business you'd like to see in Sioux Falls that isn't here now?
I am an avid Scheels shopper, but I would have to say I prefer REI as they are geared towards outdoor enthusiasts. The brand selection, quality of products and knowledgeable staff are second to none.
If you had $1 million to start a business, what kind of business would it be?
Auto broker, specializing in the luxury, rare and supercar market.