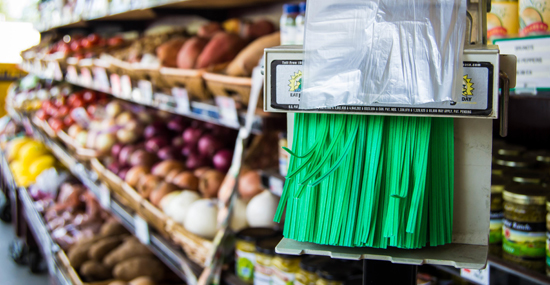 ---
Bedford Industries built its business on being flexible. Its founders set out to be the world leader in twist ties, packaging reclosures, and Bendable Components®. But it credits the flexibility of one of its service providers for getting the company through a recent unexpected challenge.
First, some background to set the stage.
Bedford is a fascinating company serving a global market out of Worthington, Minn., a city of approximately 12,700 people, 66 miles east of Sioux Falls. It's a growing, family-owned business with nearly 400 employees and a unique niche of products.
Bedford makes Twist Ties – those common bag closures used for bread and other foods. Another product line they make is ElastiTags, which are used to brand, bundle, tote or promote all sorts of retail products. The company also manufactures an assortment of tie products used in the coffee, bakery, and even medical markets.
Bob and Pat Ludlow founded the company in 1966 and its leadership has been handed down through the family's generations. Son-in-law Kim Milbrandt had served as the company's President since 1998 until this past June. That's when his son, Jay Milbrandt, took over as President, the company's top day-to-day leadership position. Kim became the Chief Executive Officer and Bob moved from CEO to Chairman of the Board.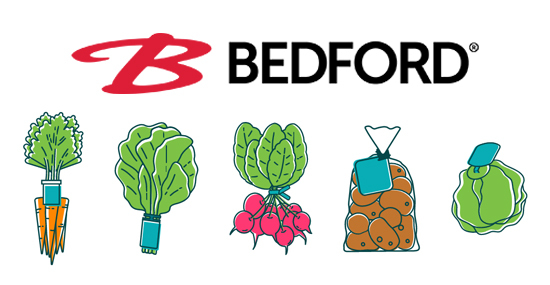 Since its beginning 53 years ago, Bedford's expertise has expanded from producing bendable closures to stretchable options and specialty printing for packaging materials. People around the world see and touch the company's simple but creative products every day.
What's not seen every day is the reliable broadband connectivity and security services SDN Communications provides Bedford Industries.
Bedford's IT staff recently needed to call SDN's Network Operations Center (NOC) for help. A hardware malfunction (that had nothing to do with SDN equipment), prompted one of Bedford's many servers to start replicating a new base image of its entire storage, instead of only the newest information. The server automatically sent the data off-site for safekeeping, creating a tidal wave of digital traffic that threatened to clog Bedford's network for days.
Bedford's IT staff called SDN's 24-hour service line on a Saturday and asked for a temporary boost in bandwidth so the company could work through the problem. Ryan Dutton, Bedford's account executive at SDN, promptly signed off on the request.
"I had the easy part. All I had to say is 'yes.' Our technical guys provisioned the bandwidth increase as fast as they could and made it work," Dutton said.
In a matter of minutes, experts at SDN bumped Bedford's capacity from 150 megabits per second (Mbps) to 500 Mbps, easing the data logjam within hours.
"They responded almost immediately," Tom Maxwell, Bedford's Network and Systems Administrator said. "It was huge. It was a lifesaver."
Bill Shoup, Information Services Manager at Bedford, was very appreciative of SDN's quick response and very impressed that SDN did not charge the company for the temporary boost in bandwidth capacity.
Dutton explained that when a loyal, long-time customer is having a bad day, SDN doesn't want to pile on with unexpected charges. SDN would rather help Bedford get back up to normal operations as quickly as possible and preserve the good, long-term working relationship.
"We're a fairly large organization, but we're not so big that we can't get things done quickly when a customer's operation is at risk," Dutton said. "We have enough resources to provide the solutions our customers need, but we're also nimble enough to respond within the timeline required."
Bedford had been pleased with SDN's service even before the server incident, stated Shoup and Maxwell.
"SDN has always offered us quality and reliable services, and those are essential for our business," Maxwell said. "The more we take things into the cloud and the more we rely on digital communications, SDN has been an absolutely critical part of allowing us to do business the way we want to do business."
SDN Communications is a regional leader in providing broadband connectivity and cybersecurity services to businesses in communities such as Sioux Falls, Rapid City, Worthington and the surrounding areas.