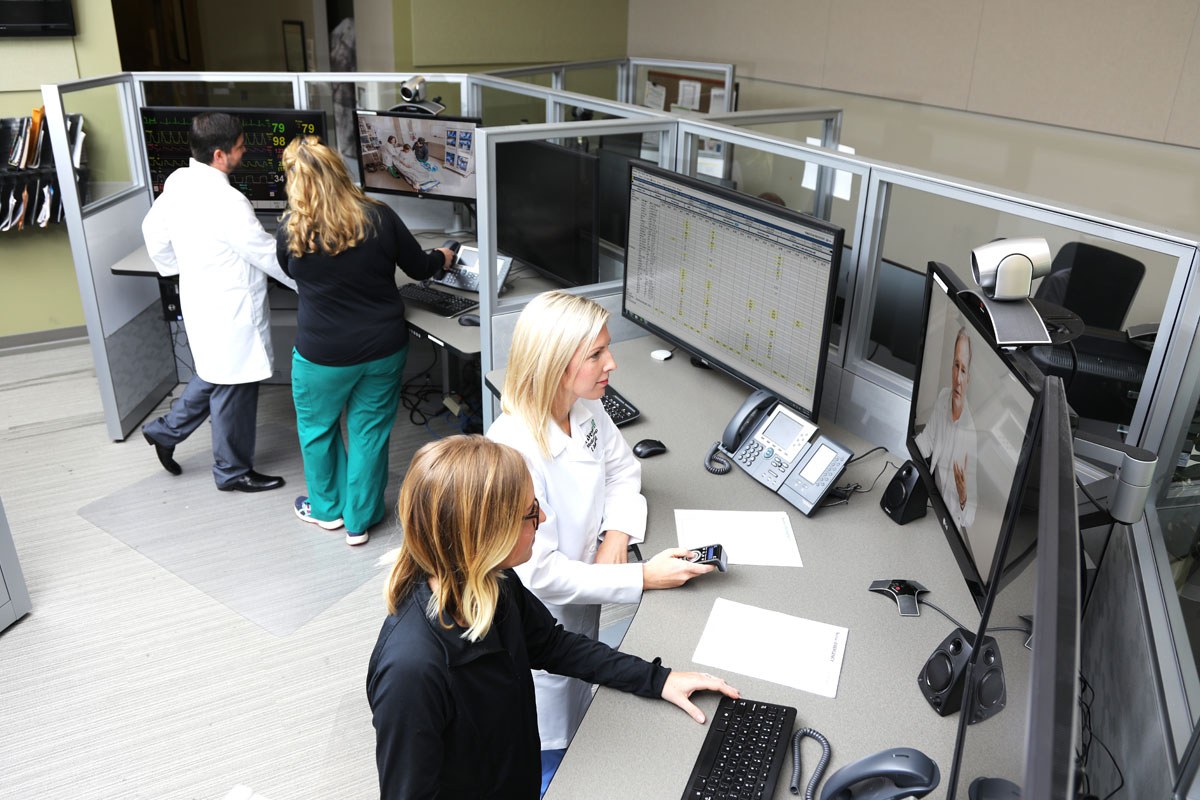 When COVID-19 started hitting Avera Health's regional market area, the Sioux Falls-based system set up a hotline to handle all the inquiries that began flooding in. Soon, virtual care was in high demand.

Some Avera affiliates in South Dakota and neighboring states urgently needed communications equipment, such as an iPads, to enable effective electronic communication between facilities, and between medical experts and patients.

Almost overnight, the call volume went from a handful of daily inquiries to hundreds, said Deb Fischer-Clemens, senior vice president of public policy for Avera Health.
"Overnight, we pretty much set everything up," she said.
The virus started spreading regionally in mid-March. Within months, Avera affiliates were caring for dozens of COVID-19 patients. That continues.
On July 15, for example, there were 313 virtual visits to Avera affiliates. Thirty patients were hospitalized with the disease at that time, and 93 others were being cared for remotely.
As of July 16, Avera facilities in the four-state area had conducted about 40,800 tests for COVID-19; 4,837 of them turned out positive.
SDN Communications has supplied the broadband connectivity to help many Avera affiliates effectively serve new accounts.
Without the availability of virtual care, some emergency rooms and doctors' offices might have been overwhelmed at times and on-site patients and staff members might have been needlessly exposed to the virus.
One key to the effective deployment of telehealth services during the pandemic has been the federal government's willingness to allow Medicare to temporarily cover health services provided virtually in home settings, similar to coverage allowed for people who visit medical facilities in person.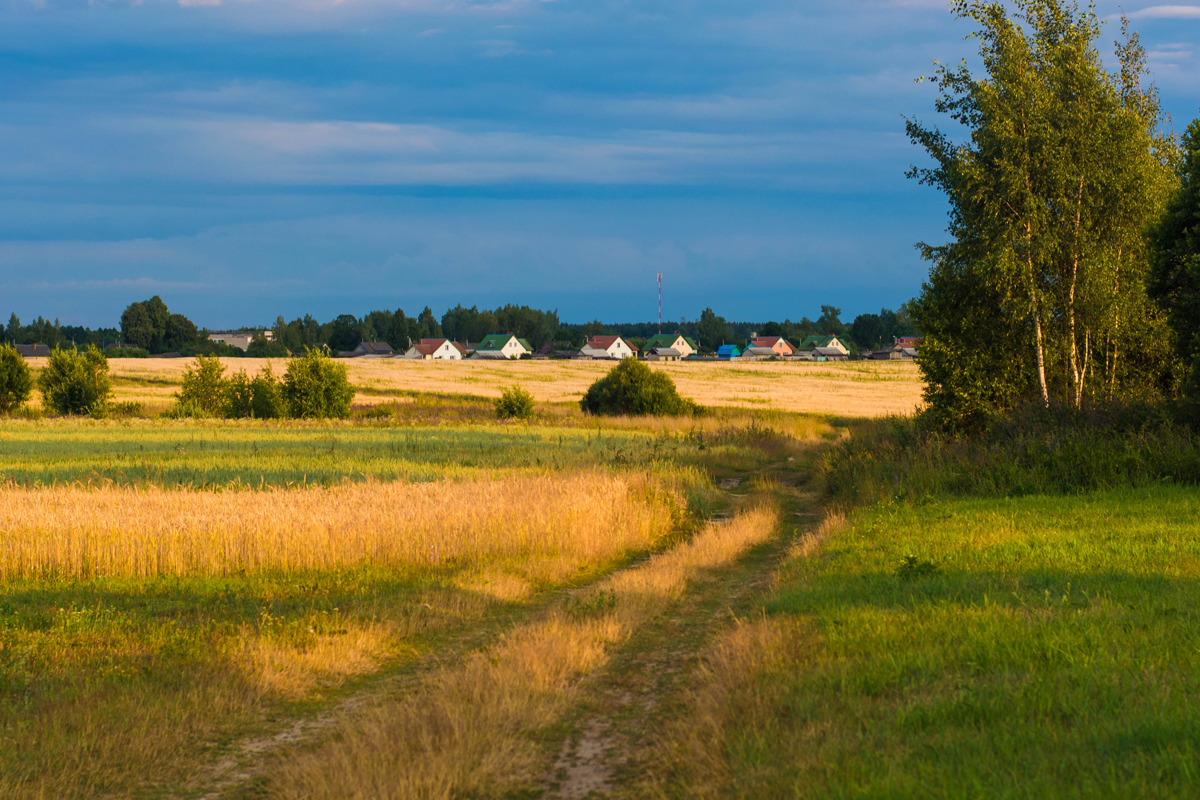 Another legal waiver has allowed the coverage of Medicare services delivered remotely to homes in urban areas as well as those in rural areas, Fischer-Clemens said.
Such virtual visits can save patients and medical facilities time and money.
"We demonstrated that we could save patients the cost of travel and conduct more care at home," Fischer-Clemens said.
In addition to Sioux Falls, Avera has regional centers in Aberdeen, Mitchell, Pierre, and Yankton in South Dakota, and Marshall in Minnesota. The system routinely serves patients from South Dakota, Minnesota, Iowa, and Nebraska. It also serves some from North Dakota.
Avera Health's regional network includes 35 hospitals, 215 primary and specialty care clinics, 40 senior living facilities, plus home care and hospice, sports and wellness facilities, and home medical equipment outlets.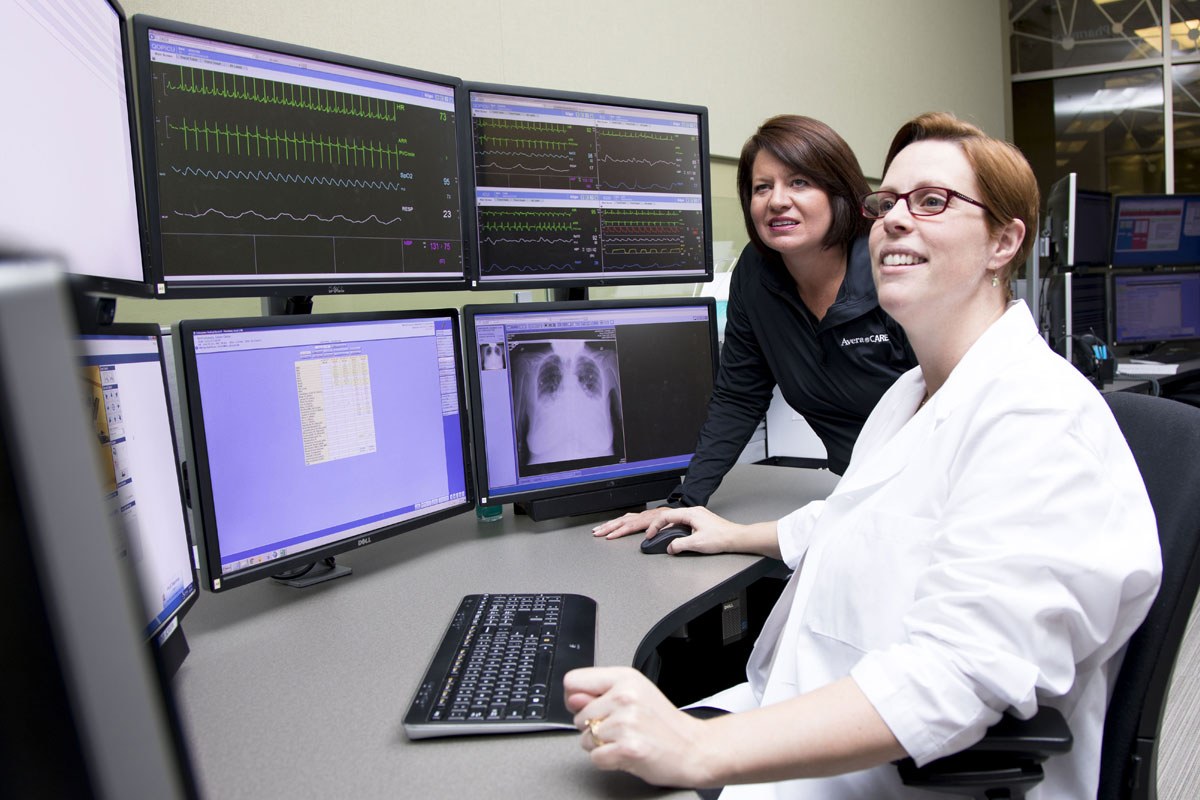 The pioneering Avera eCARE center in northern Sioux Falls is specifically designed to extend medical assistance to regional affiliates as well as to health-care facilities across the nation. The virtual hospital has doctors, nurses, pharmacists, and other health experts staffed on-site and remotely. Today, Avera eCARE provides services to more than 500 sites in 32 states.
At the peak of the COVID-19 surge, Avera's central hotline received as many as 400 calls a day. The volume remained high for about nine weeks before dropping to its current rate of about 200 calls per day.
A big challenge for the future of telehealth, after COVID-19 pandemic has passed, will be maintaining federal waivers that enable reimbursements for home care delivered virtually and regardless of whether it's delivered to a rural or urban setting.
Fischer-Clemens will be working with other healthcare organizations and national leaders to extend coverage allowed during the pandemic. Fischer-Clemens has a nursing and administrative background and experience in government. She served in the South Dakota Legislature from 1995 through 2000. So she has the experience to be a leader in the movement.

"We are advocating a continuation, even after the emergency is off, of the options and availability to provide the tele-med services we couldn't provide before COVID. We're also saying that if you won't let us continue, you've at least got to let us transition it. We can't just stop suddenly," she said.
Work remains to be done stateside, too. However, typically, if the federal government approves a practice for Medicare coverage, then states and insurance companies usually follow by allowing coverage in their programs, Fischer-Clemens said.
"South Dakota is really good about it. If it's being paid for by Medicare, the state's Medicaid will do the same," she said.
Covering virtual patient visits makes a lot of practical and economic sense. The current waivers should become permanent to serve the public better and help the nation get through the next medical challenge.
SDN is a leader in providing business internet, private networking and cloud connectivity to businesses and organizations in communities such as Sioux Falls, Rapid City, Worthington, and the surrounding areas.