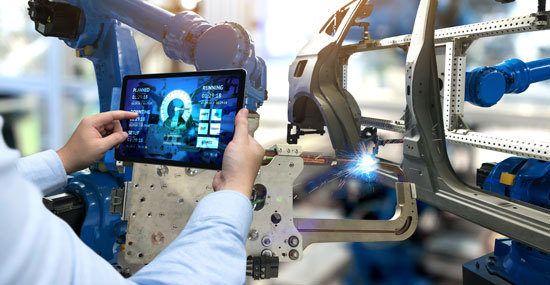 ---
When I first heard the phrase Gig Economy, I thought it was a reference to expanding internet services and how advances in technology continue to transform the world. I thought that use of the word "gig" was a play on gigabit or some other measurement of transferring or storing electronic data.
It turns out that when used to describe the evolving U.S. economy, gig has an old-school meaning. It simply refers to a temporary job, like a band hired to play music for a weekend at a dance hall.
"In a gig economy, temporary, flexible jobs are commonplace and companies tend toward hiring independent contractors and freelancers instead of full-time employees," according to the Investopedia.com. "Due to the large numbers of people willing to work part-time or temporary positions, the result of a gig economy is cheaper, more efficient services."
Estimates suggest that as many as one-third of working Americans already participate in the gig economy (I'm among them), and the total is expected to increase. Personal computers and other connected devices have made it easy for a lot of people to work remotely.
In some cases, computers even do work that people used to do.
This leads us to another big and highly disruptive force that is reshaping the economy: the Fourth Industrial Revolution. This time, my initial hunch about a significant phase of economic history was mostly correct: It involves continuing advancements in technology – telecommunications, in particular.
So, expect telecoms to be in the middle of it, as they have been since the telephone helped advance the Second Industrial Revolution.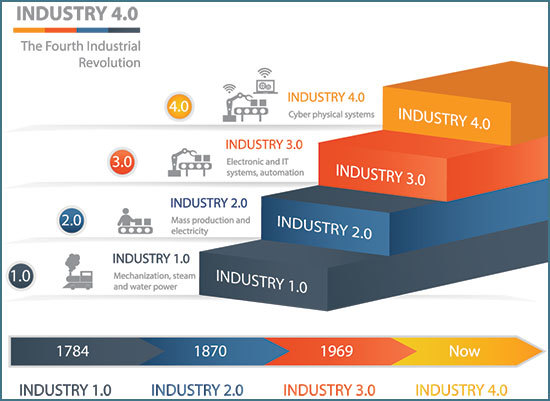 The steam engine was among the key moving forces of what historians call the First Industrial Revolution, which occurred during the 18th and 19th Centuries. Electricity helped power the Second Industrial Revolution, which unfolded between 1870 and 1914.
Development of the internet and personal computers during the 1980s highlighted the Third Industrial Revolution, which continues today but is giving way to the next phase.
Advances in high-tech fields such as robotics, artificial intelligence and 5G wireless technology are expected to lead the Fourth Industrial Revolution, which sometimes is nerdily referred to as Industry 4.0.
Klaus Schwab, a renowned economist from Germany and the founder and chairman of the World Economic Forum, has said the Fourth Industrial Revolution is fusing technologies and blurring physical, digital and biological boundaries.
"The possibilities of billions of people connected by mobile devices, with unprecedented processing power, storage capacity, and access to knowledge, are unlimited," according to Schwab, who wrote The Fourth Industrial Revolution. "And these possibilities will be multiplied by emerging technology breakthroughs in fields such as artificial intelligence, robotics, the Internet of Things, autonomous vehicles, 3-D printing, nanotechnology, biotechnology, materials science, energy storage, and quantum computing."
The telecommunications industry has been a significant player in significant economic changes since the telephone helped advance the Second Revolution. Forward-thinking telecoms are positioned to be an even stronger force in the Fourth Revolution, which is in its beginning stages.
"The telecom ecosystem has provided the fundamental building blocks – access, interconnectivity and applications – that are enabling this digital revolution to take place. A large share of potential value stemming from digitalization across global industries over the next decade is dependent on the telecom industry delivering essential infrastructure, applications and productivity improvements in many areas," according to a report from the World Economic Forum.
For telecoms, the future is filled with excitement as well as great responsibility and opportunity. It's hard to say exactly where the next phase of the global economic revolution will take us, but telecommunications will help us get there.
SDN Communications is a regional leader in providing broadband connectivity and cybersecurity services to businesses in communities such as Sioux Falls, Rapid City and Worthington. For more information, call 800-247-1442.