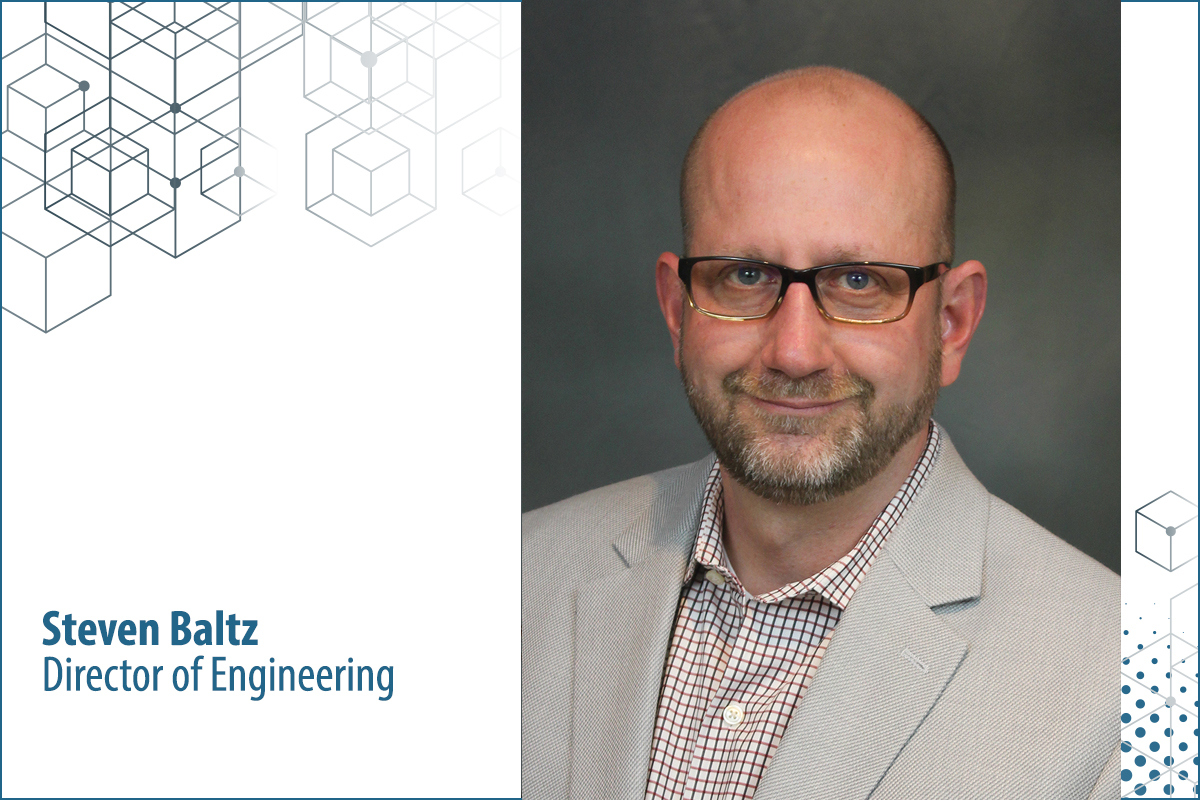 Steven Baltz's first job was at his family's service station in Hazelwood, Missouri, a suburb of St. Louis. If you can name it, Baltz did it — "from working on cars to towing cars, the cash register, painting, cutting grass — anything that needed done, I did," he said.

Baltz learned early on that working in the family business wasn't his career calling. However, he appreciates the lessons of hard work and perseverance.

"It instilled a strong work ethic — that was the biggest thing. I'm still very much a morning person to this day because of that," he said.
In his work life today, Baltz utilizes that strong work ethic and still enjoys roles that enable him to work on a variety of tasks. Before joining the SDN Communications team as director of engineering, he spent his career working with several clients both in and out of the telecommunications industry.
Baltz graduated from Washington University in St. Louis and "stumbled" into telecom through a summer internship at IBM while still in school. He turned that internship into a full-time job and worked there for four years. Later, he and his family moved to Phoenix, where he worked at Deutsche Telekom for five years.
To be closer to family, he moved with his young family to Sioux City and worked in consulting.
In his consulting work, Baltz was able to work with all types of businesses, from surety firms to ethanol companies. He liked the different projects he was able to be a part of; it's also where he connected with SDN Communications after moving to Sioux Falls.
His experience in consulting eventually turned into a job opportunity at SDN. Since joining in 2010, he's held several roles at the company, including project manager, manager of network engineering, product manager and manager of the product management office. When offered the director of engineering position in early 2022, he jumped at it.
"I like the work and every day is different," he said.
"I've been blessed my whole life in that I've always had a good manager to work for. At SDN it's the same — and probably what kept me here," he said. "I try every day to be a good manager."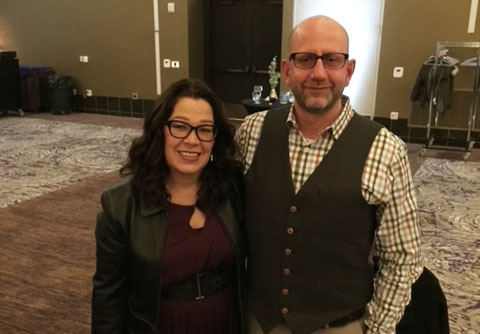 In addition to managing a team, Baltz also manages vendor contracts and works closely with network architects on growing the network to stay ahead of the needs of customers and members. Baltz appreciates how hard the entire SDN team works to meet those needs.
"I really enjoy what I do. I couldn't ask for anything better," Baltz said of his role in being part of that network.

SDN's reach across South Dakota and neighboring states means there's a big network to support for member companies. Reflecting on a career spent largely in telecom, the changes are astounding, he said.
"When I was first in telecom, we used T1 lines, which are out the window now, and today it's anywhere from 10G to 100G," he said. "And you need someone to connect everything. It's exciting where technology has taken us, both now and in the future."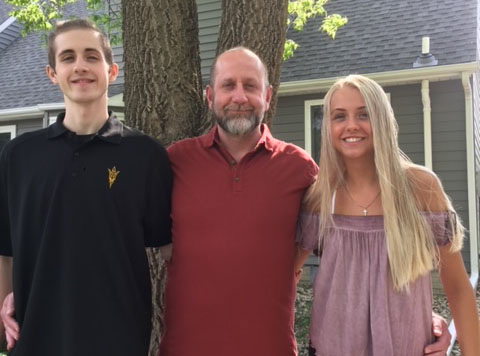 While the family business may not have been Baltz's dream, family remains incredibly important to him. So is Sunday dinner together. With five adult children between Baltz and his wife, Joan, it's not always easy to get everyone together. The oldest lives in St. Cloud, Minn.; the youngest attends college at Iowa State University and the three middle children are in Sioux Falls. The Sunday dinner invitation is an open one, he said — "I just need a head count on who's coming."
Two of Baltz's siblings still live in Wentzville. His parents and one sibling now call Arizona home. Though he was raised in a larger community, he loves living in Sioux Falls and has fully embraced living a little further north.
"Sioux Falls has a lot to offer," he said. "But, during the winter I do need to take a break to Arizona to warm up. It's nice to have family to go visit."