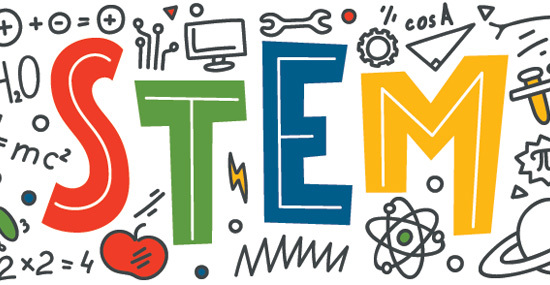 ---
Veterans Day and Thanksgiving rule the November holiday schedule in the United States. In some years, Election Day is big, too, and takes on a holiday-like aura of its own.
Every day of the year is designated for some kind of holiday or special observation at the local, state, national or international level.
November, alone, has 105 national holidays, according to NationalToday.com, an informative and entertaining website that tracks national holidays.
The website is the creative offshoot of PR Hacker, a public relations and digital marketing agency in San Francisco. The observations it lists for the month range from National Vinegar Day on Nov. 1 to Small Business Saturday on Nov. 30.
Lots of special days bring attention to areas such as entertainment, health and food. There's a National Candy Day (Nov. 4) and, correspondingly, a World Diabetes Day (No. 14).
An educational holiday in November that we happen to think deserves attention is S.T.E.M. / S.T.E.A.M. Day, which is Nov. 8.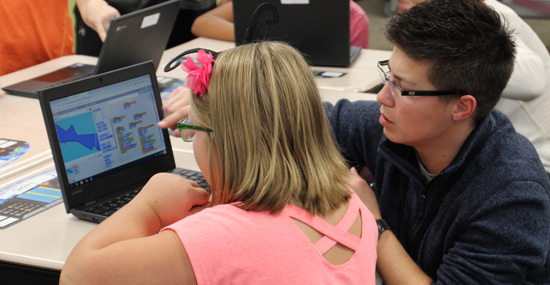 STEM is an acronym for science, technology, engineering, and mathematics, which are increasingly important areas of educational achievement in the business and development worlds. STEAM adds an "A" for art, another area of study that many proponents of education consider highly valuable.
"It's undebatable that these subjects push society forward, and these programs help to find fun and engaging ways to teach them to students, which is all worth commemorating," according to National Today.
The roots of S.T.E.M. / S.T.E.A.M. Day can be traced to studies in the early 2000s that indicated students in the United States were not learning at the same rate as students from other countries, National Today reports. As a result, concerns arose about the ability of future U.S. workers to compete in the global economy, and more educational emphasis was placed on areas such as science, mathematics and technological research.
Today, employers continue to struggle to find enough skilled workers with backgrounds in STEM areas of study. For example, more than two-thirds of the manufacturing companies have indicated that they're concerned about finding enough skilled workers.
Emerson, a Missouri-based technology and engineering company, conducts an annual survey designed to help relieve the global shortage of STEM workers. The company's 2019 survey, which was released in August, found that while six of 10 Americans are interested in pursuing careers in STEM fields, fewer than 40 percent feel encouraged to do so.
The disparity is especially pronounced among women. Two of every three women in the United States say they were not encouraged to pursue a STEM career. Factors such as stereotypes against women and lack of role models are blamed for the gap.
To their credit, institutions such as Dakota State University in Madison have programs in place that are designed to attract more young women to career fields such as cybersecurity.
Worthy efforts also are underway in local high schools and elementary schools to help generate students' interest in STEM learning.
Verizon, a national telecommunications company, recently contributed $50,000 to the Sioux Falls Public Schools Education Foundation to assist learning programs in STEM-related fields. The Education Foundation will use the money for grants to teachers for creative educational projects.
The United States is not alone in increasing emphasis on promoting STEM education. It's a global trend. That makes S.T.E.M. / S.T.E.A.M. Day an even more worthwhile observation. The subject deserves attention.
SDN Communications is a regional leader in providing broadband connectivity and cybersecurity services to businesses in communities such as Sioux Falls, Rapid City, Worthington, and the surrounding areas.