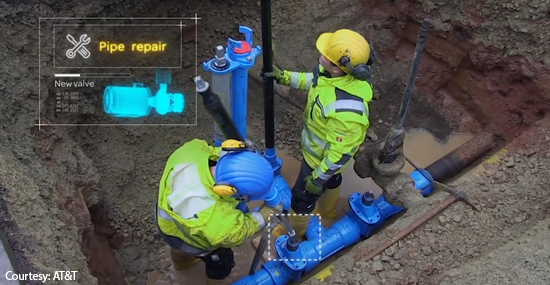 Here's an interesting use of technology that probably doesn't come immediately to mind: Chicago uses predictive analytics to help determine where to place bait to kill rats.
Fighting rodent infestations with technology-driven data about overflowing dumpsters and other timely information might not be the most comforting or best example of how cities are using modern electronic systems to improve government efficiency and services for citizens, but it's one that grabbed my attention.
The Chicago example came up briefly during a presentation on smart cities during the 2018 South Dakota Technology Showcase, which was held Sept. 25 in Sioux Falls. Other real-life examples included San Jose's use of technology to detect leaks in water pipes and benefits Los Angeles is getting for converting to smart street lights.
With increasingly more devices being connected to the internet and advances in technology producing faster and more reliable connectivity, discussing how to make good use of improving functionality is a relevant topic for communities of all sizes.
Evan Culbertson, a product manager for AT&T from Dallas, Texas, talked about some of the possibilities for smart cities in a presentation to about 100 people during the free, half-day Technology Showcase. (It's a free event sponsored by SDN Communications, the South Dakota Chamber of Commerce & Industry and AT&T.) He serves on an Internet of Things team that focuses on smart cities and drones and shared the video below.
A European trade group estimates the number of devices connected to the internet will jump from about 7.5 billion in 2017 to 25.1 billion in 2025. The growing level of interconnectedness is creating new levels of functionality for cities, Culbertson said.
Cities are integrating more technology into their operations to reduce the cost of services and improve the way services are delivered. Economic development is a key driving force, Culbertson said. But factors such as public safety, the condition of infrastructure and environmental sustainability also are pushing interests.
Budget limitations are an obstacle to progress. So the value of projects has to be clearly identified to justify costs, he said.
Interested communities are advised to start small.
"Start with a pilot. Test out solutions really important to your city and your constituents," he said.
Cybersecurity: a growing issue
Of course, with connectivity spreading, cyberattacks also are growing.
During a presentation about how broadband connectivity is effectively evolving in in the region, SDN CEO Mark Shlanta pointed out that South Dakotans served by rural telecommunications companies enjoy a comparatively high level of service.
A recent study found that about 65 percent of the homes, farms and businesses served by rural telecoms in the South Dakota have all-fiber service. The average for their peers in other states is about 40 percent.
Improving broadband accessibility helps people in rural areas by, for example, extending the care provided by medical professionals, Shlanta said.
He also pointed out that cybersecurity is a growing concern. SDN firewall screening indicates that about a third of all internet traffic is malicious.
"Attackers are becoming more sophisticated, so your defenses have to become more sophisticated," Shlanta said.
Shlanta referenced a quote by Robert Mueller, who currently is in the national spotlight as the appointed special counsel heading a federal investigation into Russian interference in the 2016 election. In 2012, when he was the director of the FBI, Mueller made this disturbing but probably accurate observation about the frequency of business hacks on businesses:
"I am convinced that there are only two types of companies: those that have been hacked and those that will be. And even they are converging into one category: companies that have been hacked and will be hacked again," Mueller said at a security conference.
It's unfortunate, but that's the world in which we reside. Even with the risks, the advantages of advances in technology far outweigh the dangers. Advantages were a big topic at the Third Annual South Dakota Technology Showcase.
In addition to opportunities for smart cities and the growth of broadband connectivity, topics discussed included:
Advances in biomedical devices and treatments being made in Sioux Falls.
World-class scientific research taking place at the Sanford Underground Research Facility in Lead, S.D.
How Daktronics of Brookings, S.D. is leveraging LED technology to sell high-quality display boards around the globe.
Progress being made in the buildout of a national communications network for emergency responders.
Plans for the Fourth Annual South Dakota Technology Showcase are underway. Watch for details and a Save the Date. It's establishing itself as a highly worthwhile event.
SDN recorded the 2018 event. Use the button below to access the playlist of presentations.