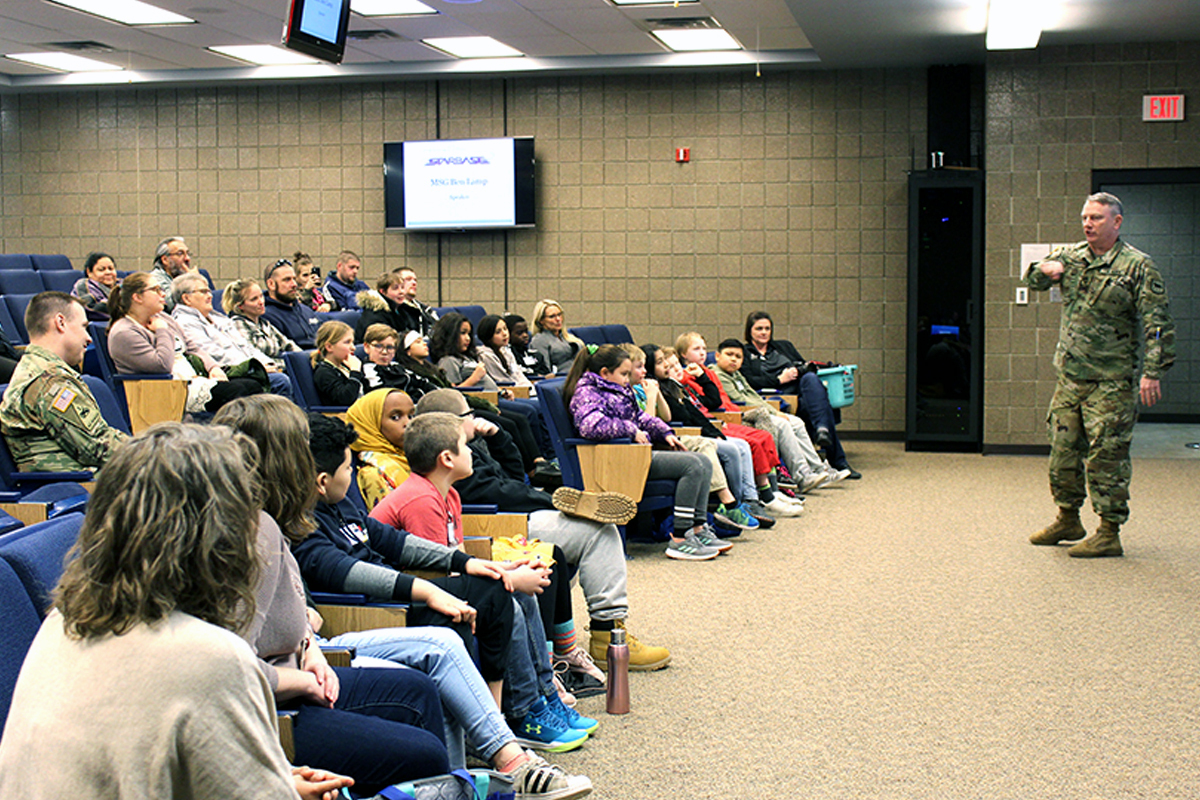 STARBASE Sioux Falls, a U.S. Department of Defense educational outreach program, pursues a mission that probably is difficult for many teachers and parents to reach: Getting kids excited to learn about science, technology, engineering, and mathematics (STEM).
The fun that a group of fifth-graders experienced from participating in 25 hours of instruction and activities in the STEM disciplines was evident Jan. 28 when most of 23 participating fifth-graders from Haywood Elementary School attended their graduation ceremony at Army National Guard Headquarters.
The students laughed as they watched a video presentation featuring photographs of themselves participating in educational activities, and they proudly marched to the front of a conference room, one at a time, to receive a graduation certificate, medal and sling bag.
Part of the fun is that students, as well as faculty members, respond to call signs, such as Thunder, Diamond Boy and Earth Queen, as well as their real names.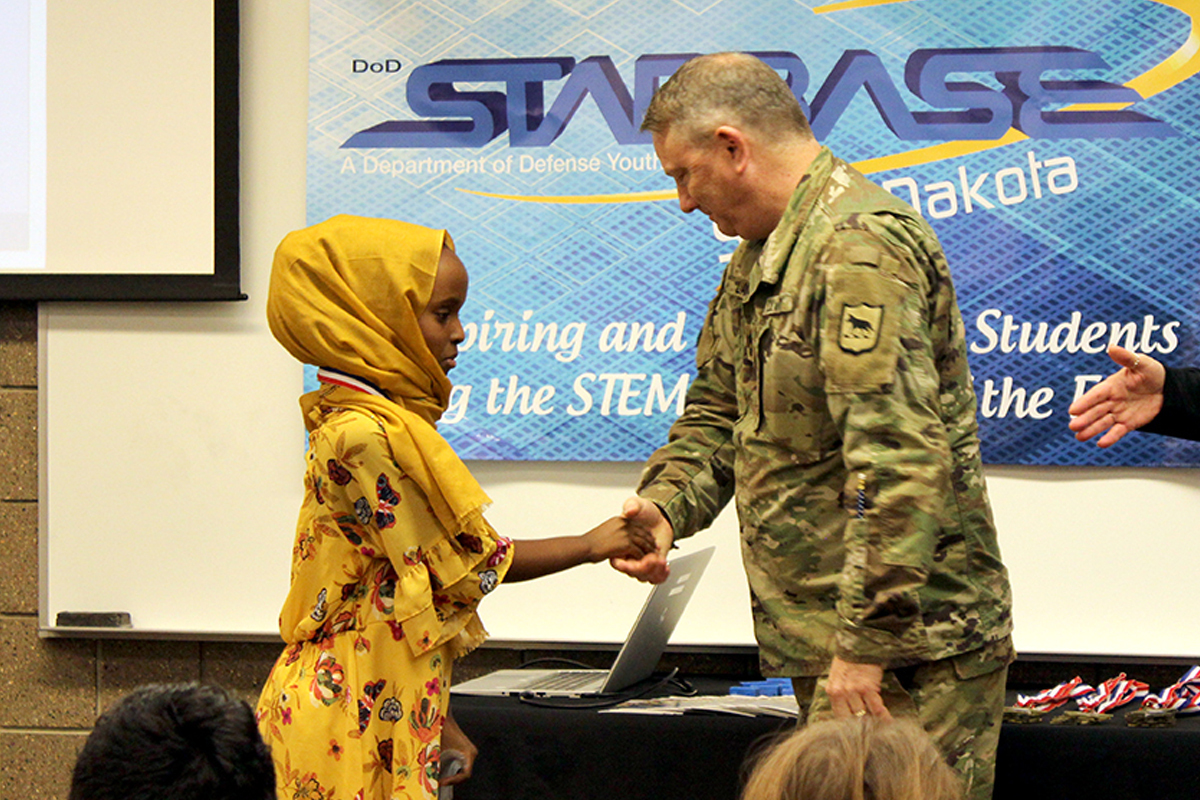 The ceremony for Jenna Brietzman's students was a typical graduation, organizers said, except this particular graduation doubled as an opportunity for the STARBASE Sioux Falls to celebrate its 25th anniversary and recognize some key supporters, including SDN Communications and Schulte Subaru.
SDN has supported the STARBASE program for several years with financial contributions and volunteer hours. Three SDN employees have served on the STARBASE Board of Directors: Vernon Brown and Nikki Gronli of the company's marketing staff are past presidents, and Chris Aeilts, a sales engineer, currently is a member.
"For us, it's about inspiring kids for careers in STEM," said Brown, who is SDN's vice president of marketing and community relations.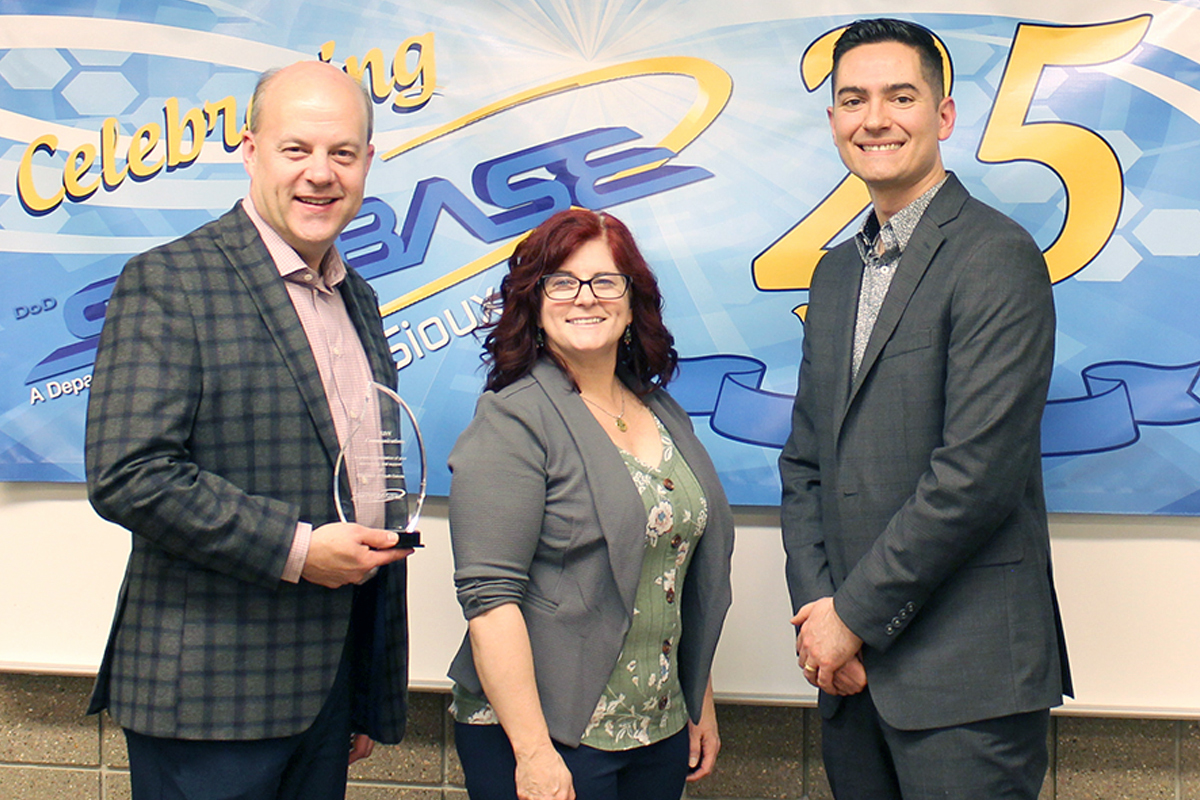 STARBASE generally focuses on reaching out to fifth-graders from areas that historically have been underrepresented or underserved in STEM opportunities. Targeted students include, for example, children from low-income families, American Indians and girls.
Kids who participate are encouraged to dream big and shoot for the stars. They learn in fun ways, such as participating in experiments and checking out aircraft.
"The goal is to motivate them to explore science, technology, engineering, and math as they continue their education," said Donna Van Veldhuizen, director of the STARBASE chapter in Sioux Falls, which is also known as Nova Courage.
The statewide STARBASE program is funded through the DoD and local donations. Chapters in Sioux Falls and Rapid City, which is known as Nova Honor, serve students at military installations and send teachers to other participating schools across South Dakota. Collectively the chapters serve about 3,600 students a year, Van Veldhuizen said.
With the help of donations and support of local businesses, STARBASE is able to serve more than 30 schools, including remote locations.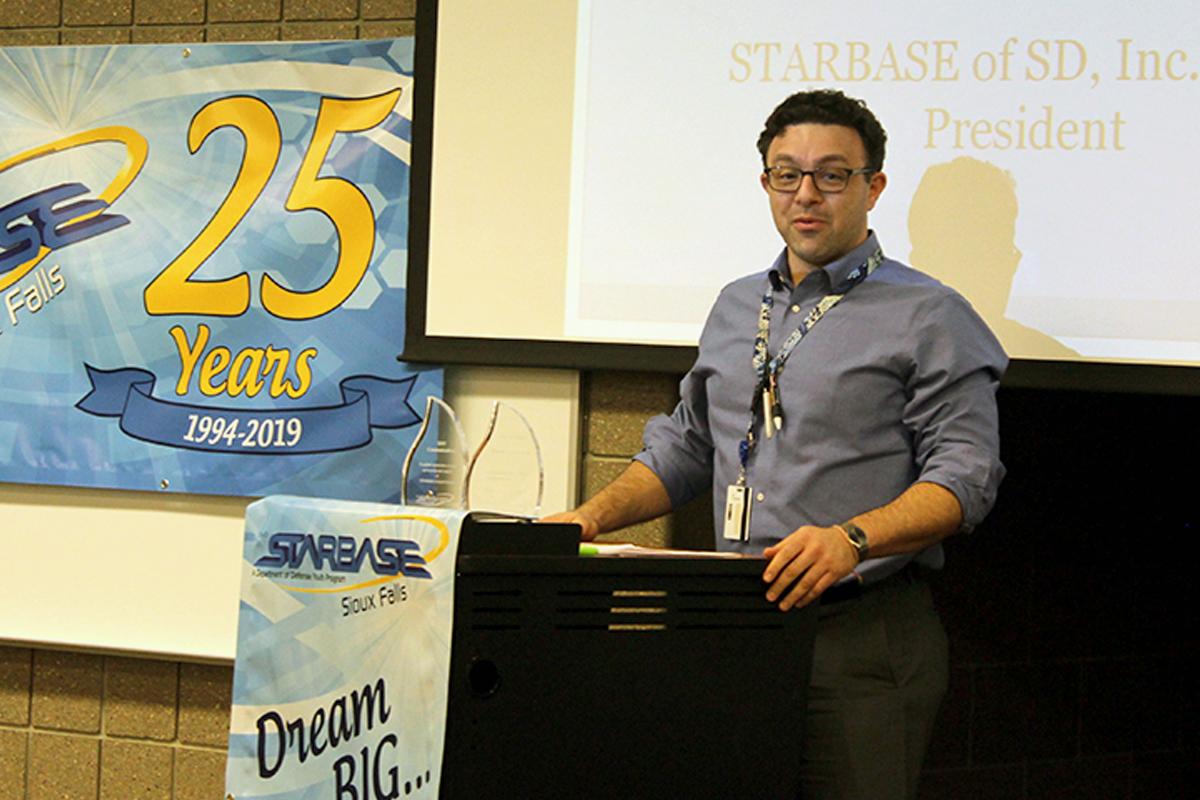 "This is exactly what this program is designed to do: get STEM education to where it is most needed," said Peter Vitiello, an associate scientist at Sanford Research and the current Board President.
Jeff Sheets, principal at Hayward, and his school have been involved with STARBASE for 13 years.
"It's inspiring. It's engaging. It provides our students an opportunity they might not otherwise get," he said. "They like coming here."
The Sioux Falls chapter is based at the Army National Guard headquarters, but students also visit the Air Guard headquarters.
Master Sgt. Ben Lamp of the South Dakota National Guard was the featured graduation speaker for the Hayward students. He told the students they would use what they learned about STEM every day of their lives.
He talked about his experience serving in Iraq and how children would chase after items such as candy bars and bottles of water that soldiers would toss them. However, pencils are what really got the children scrambling because pencils helped them learn.
"There is no job this day and age that does not use STEM," Lamp said. "You're never going to do a job that you don't use STEM." It doesn't matter if a farmer is assessing land or a football player is diagnosing a play, STEM learning will be involved, he said.
"Any day you stop learning is a bad day," he said. "Never go to bed without learning, every single day."
SDN Communications is a leader in providing business internet, private networking and cloud connectivity to businesses and organizations in communities such as Sioux Falls, Rapid City, Worthington and the surrounding areas.