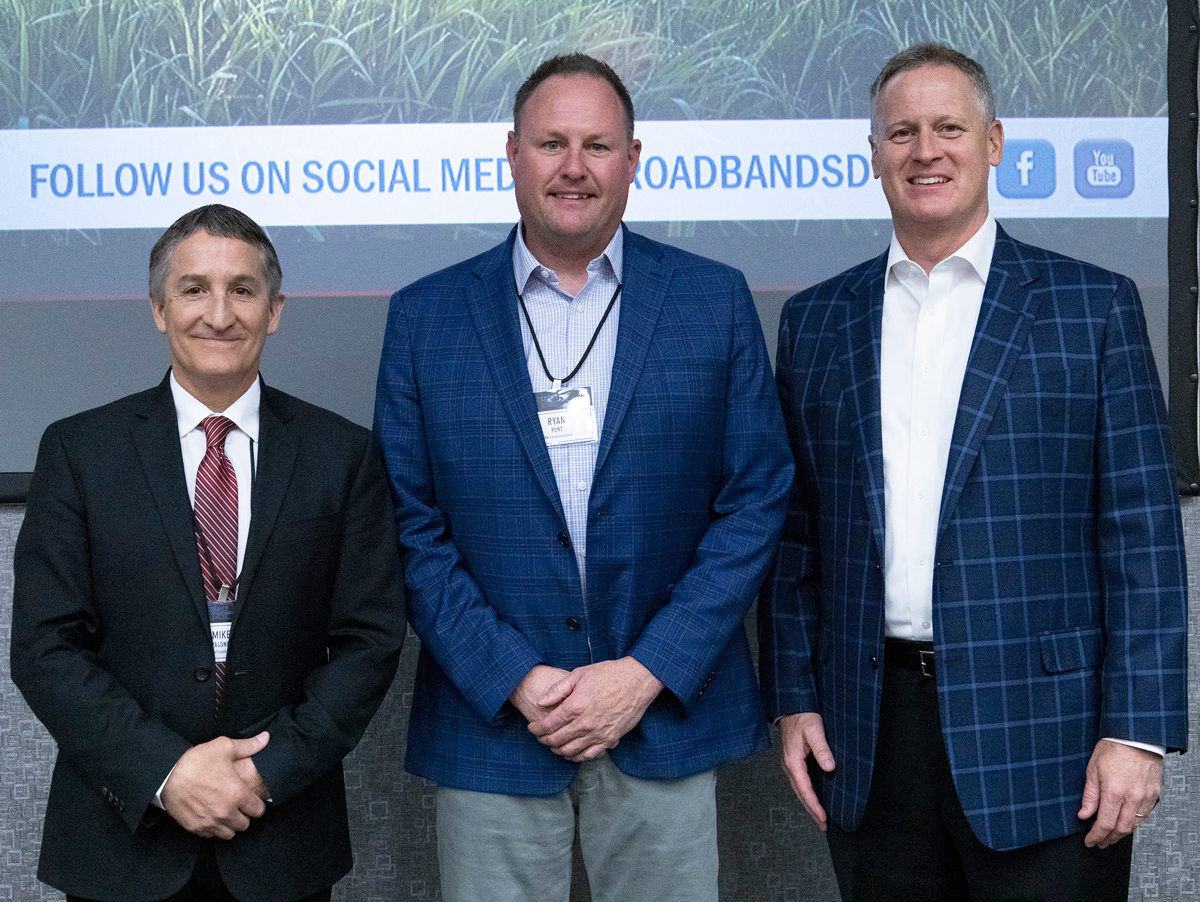 SDN Communications and its member companies have received a portion of $32.5 million in broadband funding ConnectSD grants from the state of South Dakota.
The state awarded the grants to nine companies covering 13 projects, according to a news release.
SDN Communications received $34,320 for fiber connections to the Sioux Falls Public Safety Building and the State Radio location in northeastern Sioux Falls. The building is set to be completed in the fall of 2023.
Venture Communications, an SDN Communications member company, received $8.6 million for broadband fiber connections in Stanley County, the Pierre area and the Lower Brule Reservation. Golden West Telecommunications received $1.7 million for fiber connections near Lesterville and Utica, and Alliance Communications will get $5,1 million for broadband connections in Beresford, Union Groves and Nora. Both Golden West and Alliance Communications are also SDN Communications member companies.

ConnectSD was established to provide high-speed Internet to underserved households in South Dakota.
"ConnectSD is investing in South Dakota's future by bringing high-speed broadband access to every South Dakota family," Gov. Kristi Noem said in a news release. "We are committed to connecting every corner of South Dakota with high-speed internet access, and this investment will allow us to overcome challenges that stand in the way of that mission."

Private matching dollars increase the project investment to $47 million, which the state says will provide broadband internet to 3,137 households, farms and businesses.
The ConnectSD program has spent $269.5 million in broadband expansion since Noem took office in 2019, according to the news release.
The full list of grants:
Alliance Communications Cooperative, Inc. – Rural Beresford, Union Groves St. Pk, Nora SD (East & West of I-29), $5,148,021;
Gallatin Wireless Internet LLC (dba, Celerity Internet) – South East of Spearfish, Eagle Ridge, Eagle Crest (South of I-90), $725,643; and,
Gallatin Wireless Internet LLC (dba, Celerity Internet) – North of Rapid City, Haines Ave, East of Piedmont, South from Elk Creek Rd, $1,533,288
Golden West Telecommunications Cooperative, Inc. – South East of Leserville, Rural Utica, $1,768,976;
Golden West Telecommunications Cooperative, Inc. – Rapid Valley, West New Underwood, Caputa, $5,216,655;
Hanson Communications Inc (dba, Mt. Rushmore Telephone Company) – Keystone-Hermosa Areas, $954,663
Leap Communications, LLC – Rural South of Lennox, $440,000;
Leap Communications, LLC – Rural Irene, Mayfield, $3,533,900;
Long Lines Broadband (dba, Jefferson Telephone Company, LLC) – Rural Elk Point (Going North East & West of I-29), $1,219,176;
Midco (Midcontinent Communications) – Ashland Heights, Sheridan Lake RD, Peaceful Pines, Ridgeview, Blackhawk, $2,675,151;

Midco (Midcontinent Communications) – Rural area west of the City of Yankton, $530,461;
SDN Communications – SF Public Safety Building/State Radio Location, $34,320;
Venture Vison – Stanley County, Rural Ft. Pierre, North West Lower Brule Reservation, $8,681,523;