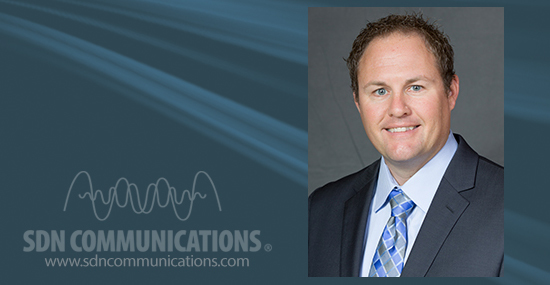 Ryan Punt, a 16-year veteran of the telecommunications industry, has been promoted to vice president of sales at SDN Communications in Sioux Falls.
He has worked for a decade at SDN. He started in commercial sales and became a wholesale account executive in 2012. He began his telecommunications career in Aberdeen in 1999.
Punt, a Stickney native, has a degree in telecommunications from Mitchell Technical Institute. SDN CEO Mark Shlanta says Punt brings valuable experience in commercial and wholesale operations to the management responsibilities.
"Whether it's Internet and office connectivity or cybersecurity protection, SDN leads the market with business solutions, and I'm excited to help our sales team deliver those solutions for local businesses," Punt says.
Punt will transition to his new role over the next couple weeks. He succeeds Dennis Cromwell, who recently retired from SDN.