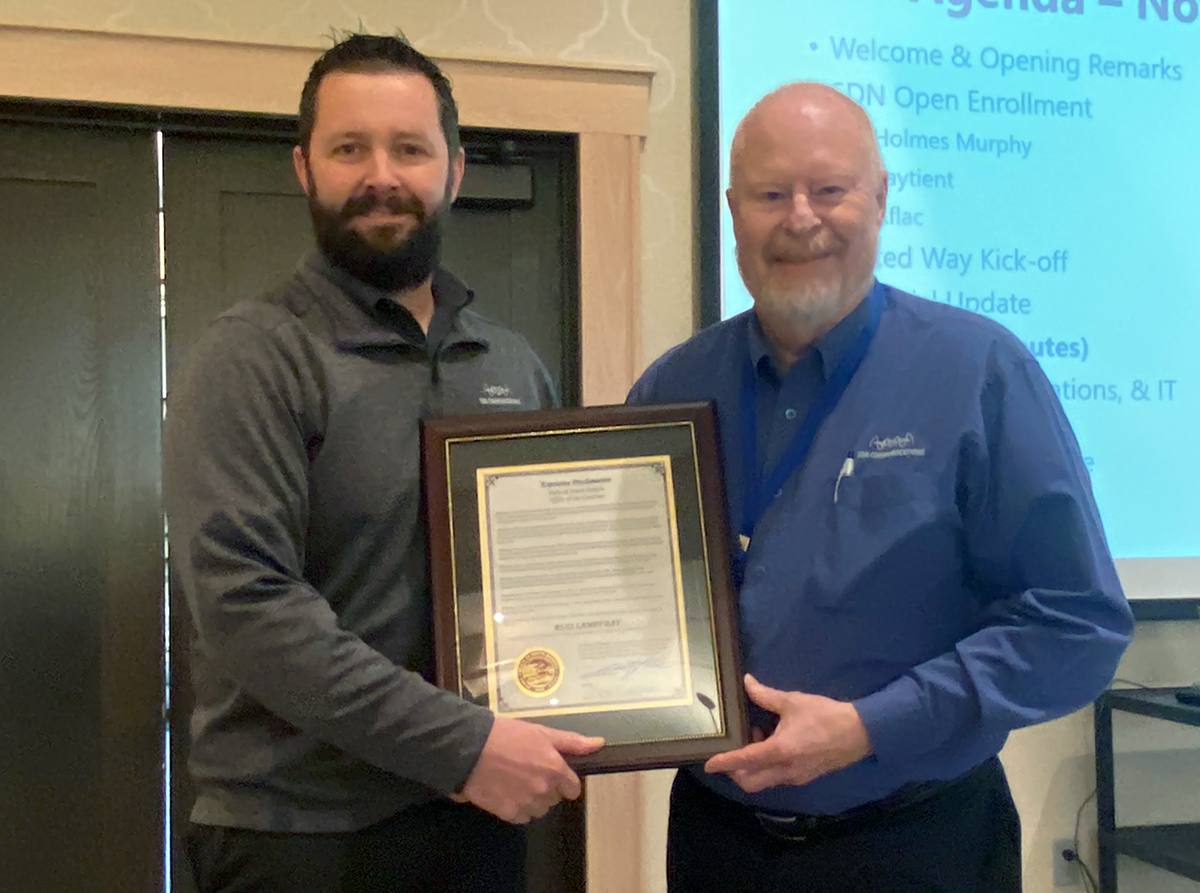 Ask Russ Lampy what he does for a living, and he might give you one of two answers: the technical one or the sarcastic one.
The first answer is he's a sales engineer at SDN Communications whose sole account has been the state of South Dakota for the past 19 years. The second? He's a professional cat herder.
And he finds it fitting his last day at SDN Communications and the last day of a six-decade career – Dec. 15th – just so happens to be National Cat Herders Day (yes, it's a thing).
The inspiration for the alternative title came from an EDS Super Bowl commercial in 2000 about cowboy cat herders. He found it an apt description of his job and would occasionally share the video with colleagues for a laugh.

As a sales engineer working with the state, he spearheaded major projects in the government, education and public safety sectors. His proudest achievement was working to implement the Research, Education and Economic Development (REED) Network that connected all six public universities. Other projects include modernizing the state radio system and working on the Digital Dakota Video Network and the Bureau of Information and Telecommunications (BIT) network.
That's a lot of cats to herd, and those who've worked with him say he's really good at it.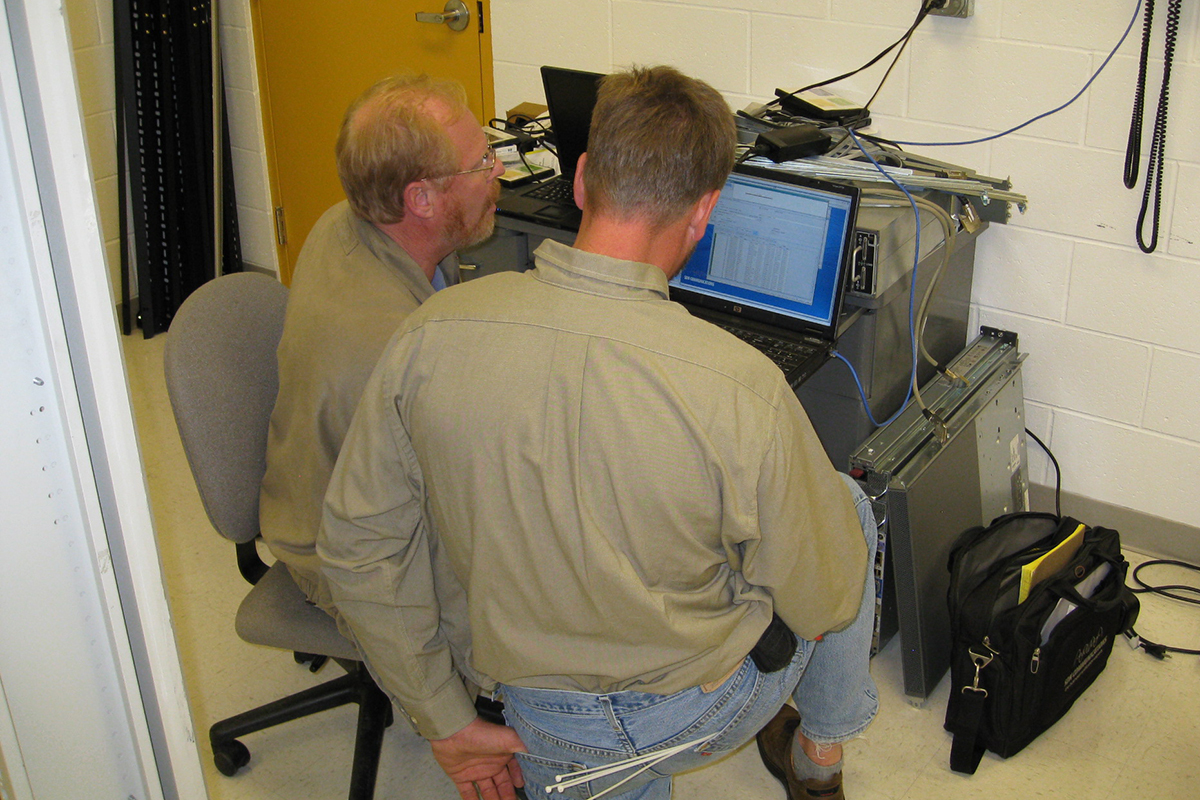 "He is an organized individual. I don't know how he does keep track of everything, but he does it very well," said Andy Ogan, Tele Enterprise Architecture Manager at the South Dakota Bureau of Information and Telecommunications. "I know he has his favorite spreadsheets, but he is never short of being organized. When we get to a meeting with him, we know what time it is and we know how the watch works."
The state of South Dakota honored Lampy for his contributions to the state's network by declaring Nov. 13, 2023, "Russ Lampy Day." SDN Communications honored Lampy that day by giving him the proclamation signed by Gov. Noem.
"Russ is beloved by his coworkers and his cohorts because of his vast knowledge of the telecommunications industry, for his strong organizational skills while managing multiple projects, and for his overall kindness and willingness to explain complex topics," the proclamation read in part.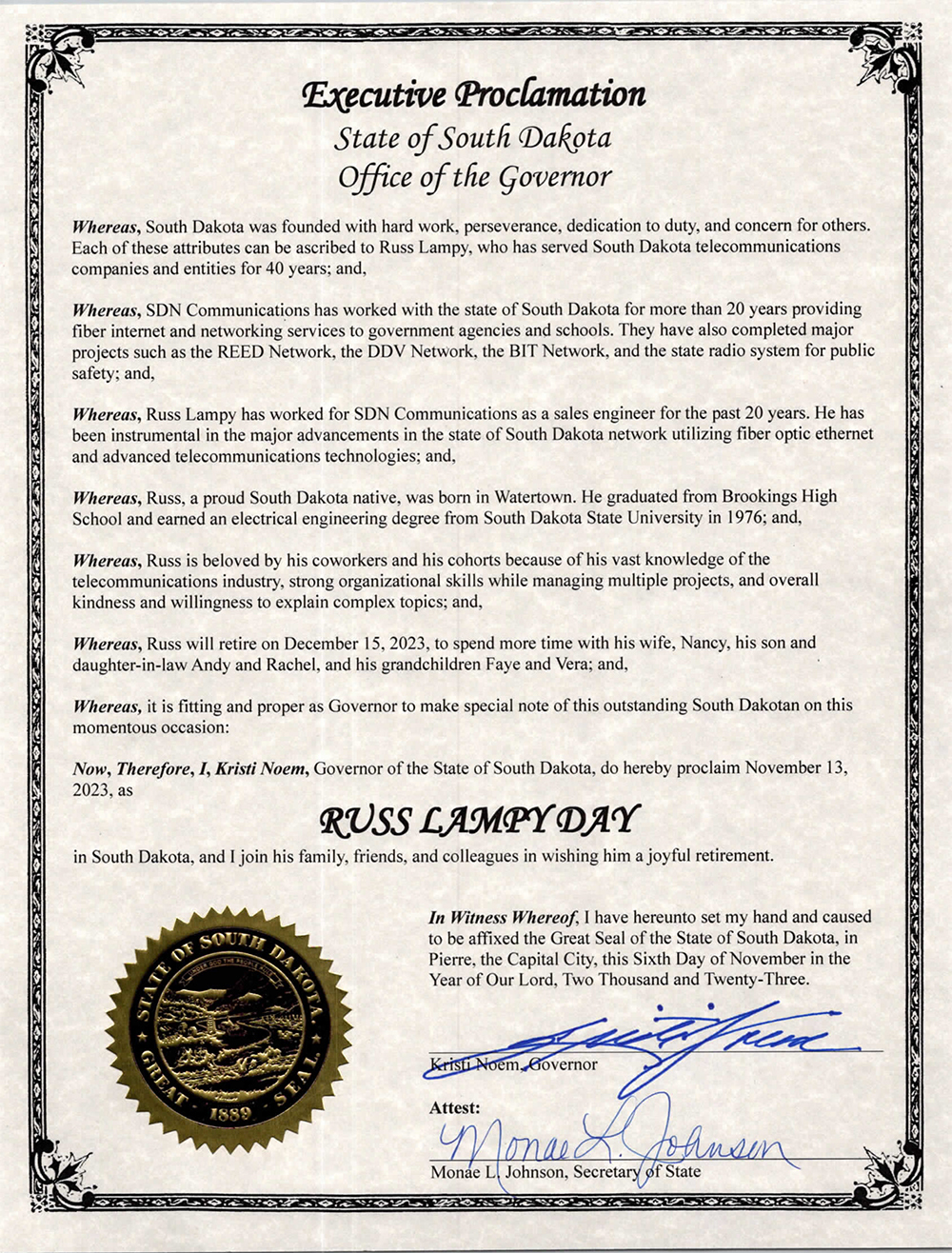 Finding a career in telecommunications
Lampy has spent his entire life in South Dakota. He was born and raised in Watertown and moved to Brookings as a high school junior.
He attended South Dakota State University and graduated in 1976 with an electrical engineering degree. In 1979, he worked for the state of South Dakota on the state radio system and moved to US West (now Qwest) in 1989.
At US West, Lampy worked on large phone systems. One of his biggest jobs was working with the US West account team implementing various large centrex telephone systems for the State of South Dakota and frame relay / ATM data networking.
Through his connections in the telecommunications industry, he met SDN Communications' then-CEO Mark Shlanta. After US West merged with Qwest, the company began to move technical jobs to larger cities. Shlanta offered Lampy a job, and he started in Aug. 2004 as a sales engineer on the state of South Dakota account.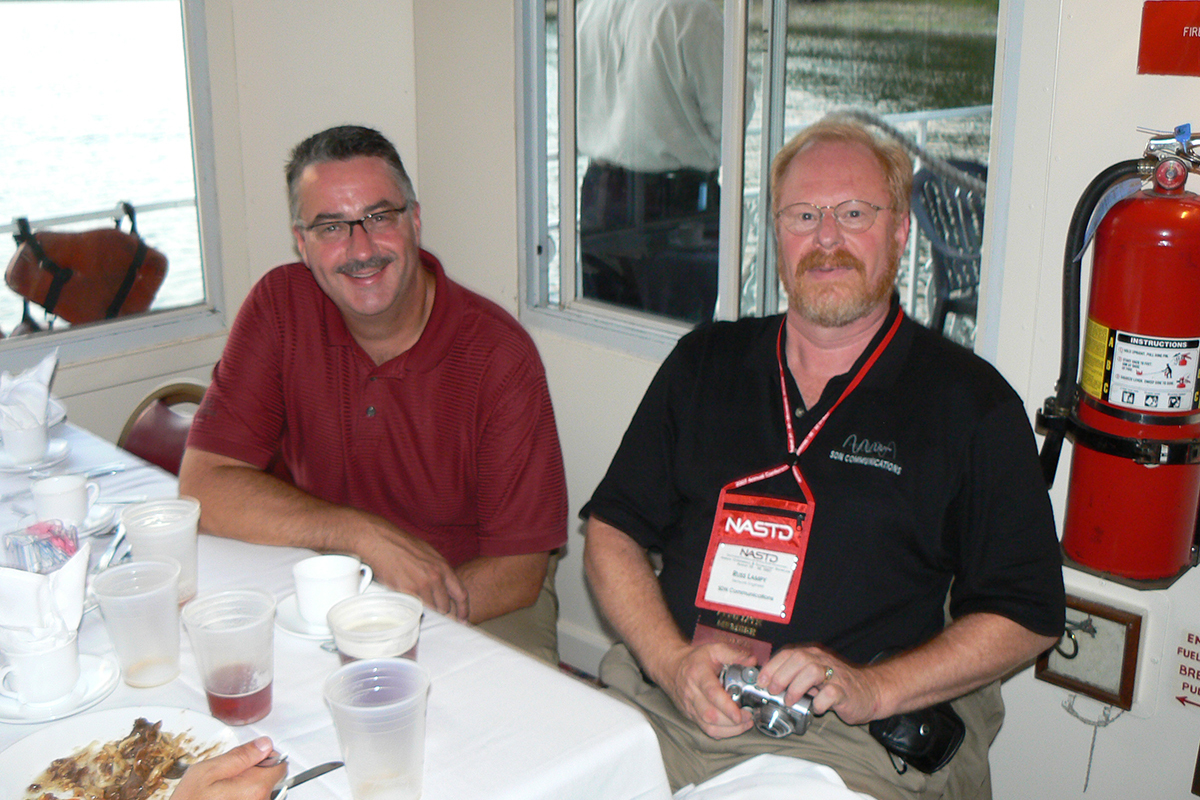 He's approached the job the same way since he started.
"It all starts with people. I mean, people make the decisions. People buy from people," Lampy said. "It's not necessarily a device. The device or the service is the outcome of that, but you look at SDN's relationship with all of our larger customers, and it starts with a very tight person-to-person connectivity."
Lampy was thrown into the fire with the state account and it quickly grew. The REED Network launched in 2007 and the Digital Dakota Network provided video conferencing facilities and more for K-12 schools. It also paved the way for schools to livestream sporting events. More recently, Lampy oversaw the state's transition to Ethernet, a project that's in its final stages.
"The state has been working on this for about 10 years to convert from old technology to new technology and I thought that's kind of fitting," said Dan Eich, Director of Wholesale and Carrier Management for SDN Communications. "Russ was involved (at the start), and now to be around in his last year to see it evolving to the next generation is really neat."
40 years in the telecommunications industry
Ogan and Eich both don't hesitate when they're asked to describe Lampy's strengths as a sales engineer. He's thorough, organized, extremely knowledgeable and has a good way of explaining complex topics.
"When the REED project started, we spent a lot of hours in the main network room and I can remember him getting frustrated with cabling," Ogan said. "Russ is a very precise and exact individual. He said, 'What are you doing with these cables? You are overcleaning them.' I finally handed him the fiber scope. I said, 'You show me.' He took the cables and said, 'Yeah you are right. These cables are not good. Tell me who made them so SDN doesn't buy them.' That's who he is."
Lampy has seen a lot of governors in the Capitol building, but only one has ever kicked him out of a meeting and their office.
When Lampy was with US West, he was sent to a meeting with Gov. Bill Janklow to deliver the bad news that the company wouldn't provide a project manager for a project.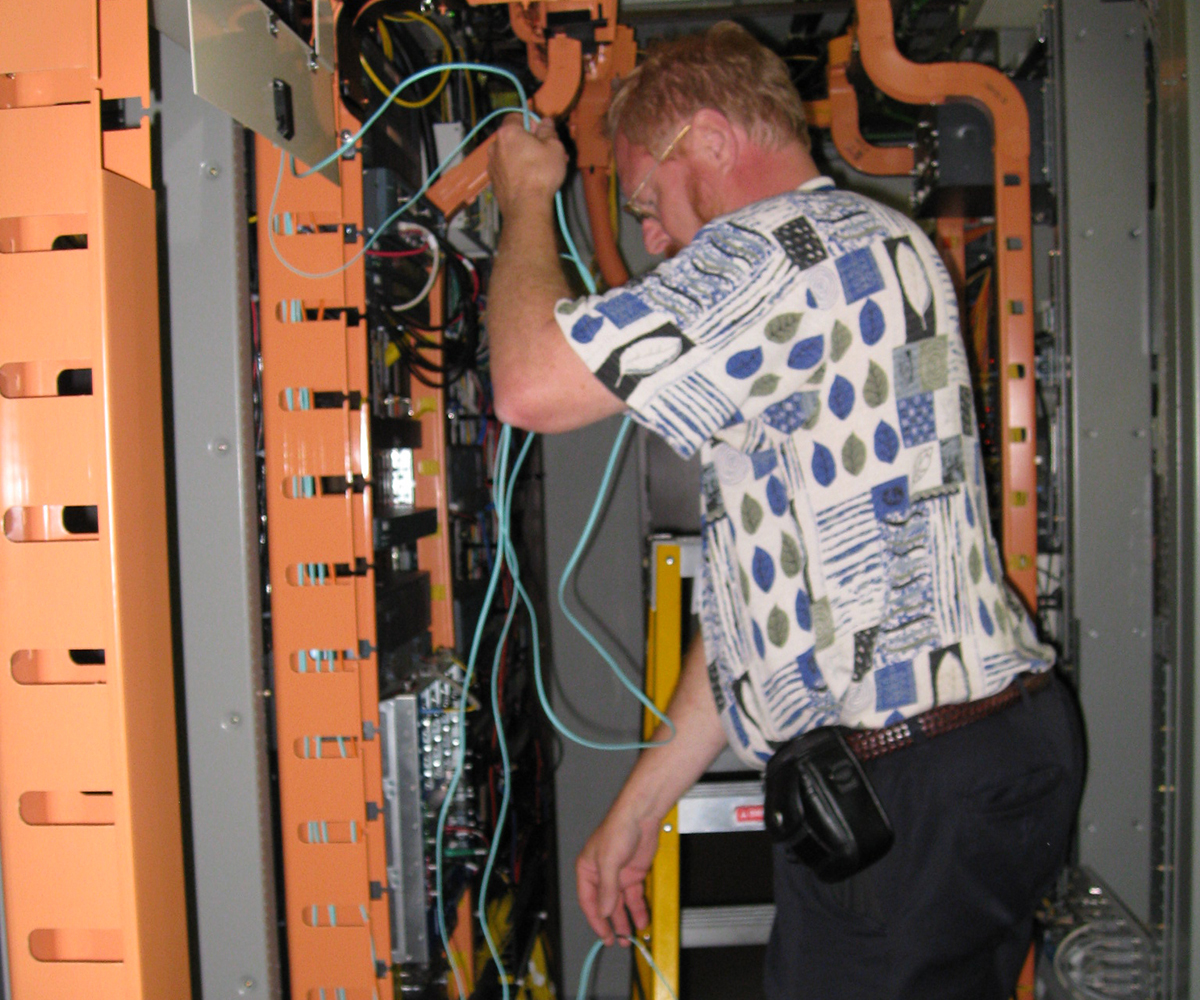 "That wasn't really popular," Lampy said, laughing. "I was escorted from not only the room but the building. Then he called me afterward and said, 'You understood I just couldn't have you sitting there after that, right?' I said, 'I understand, Bill. I'd do the same thing.'"
In another incident, Lampy was sent to Janklow's office to explain how to use a new phone system when staff members saw he needed help.
"He wasn't in a point of day where he really could receive a lot of information and he snapped and said, 'I know how to how to transfer a call, you dumb s—.' And he called the project manager a stupid a—. So the next morning I went to see him and, knowing Bill, he had calmed down. I stopped at his personal assistant's desk and told her, 'Tell Bill "dumb s—" and "stupid a—" are here to see him.' And it was fine after that."
When Lampy first started in the telecommunications field, the internet was still several years from changing everyday life. He went from installing telephone systems to expanding the state's network to speeds that were unfathomable when he first began his career.
Lampy points to a time when someone prominent in the telecommunications industry told him there was no reason people would need more than 64-kilobit speeds. Today, common speeds are 1,000 times faster.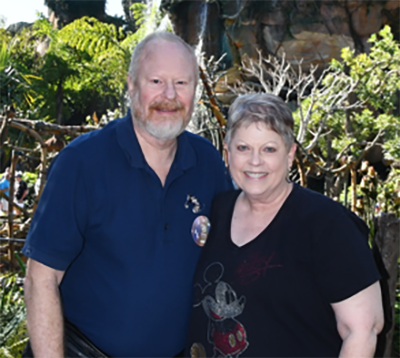 What's next for Russ Lampy
Eich said one of Lampy's strengths is his analytical mind, a fact he said is key for a sales engineer. For example, he said Lampy shared he recently had a new HVAC system installed in his house.
"He was telling me about the implementation process with the tech who came out," Eich said. "And I'm like, 'Oh my God, that poor tech.' Because Russ is going to ask him about every single little detail. 'In the owner's manual, there's a semi-colon. Shouldn't that be a comma? It kind of changes the context of the whole paragraph, you know.' That's the level of detail Russ gets into. He's one of those guys who when they buy something, they read the owner's manual from A-Z."
Lampy will have plenty of time to use that thoroughness to work on projects around his house in Pierre and plan vacations in retirement. He's looking forward to traveling regionally and spending time with his wife, Nancy, and family. His son, Andrew, lives in Platte with his wife, Rachel, and their two young daughters.
His telecom career with SDN is nearing an end but Ryan Dutton, Vice President of Sales & Marketing at SDN, says his legacy will remain.
"Russ's contributions to SDN and the State of South Dakota cannot be overstated," he said. "If you've utilized a State of South Dakota online resource, you've very likely traversed the SDN network that Russ Lampy helped design."
He's practically a cat whisperer.