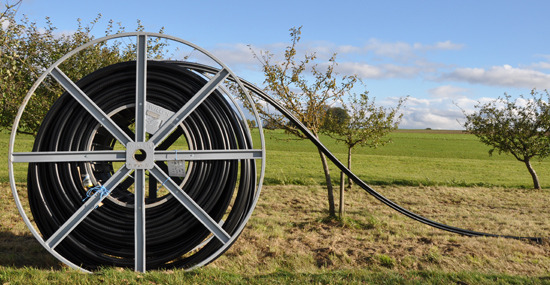 ---
Having access to good, broadband internet service at home is important for South Dakotans, and it's becoming essential.
Regardless of whether a person lives in Sioux Falls, the Black Hills or the northeast corner of South Dakota, access to reliable, secure internet connectivity has become as critical to everyday living as having good phone and TV service.
Rural telecommunications companies - particularly the 18 members of the South Dakota Telecommunications Association, or SDTA - have been stepping up to the challenge admirably.
A new report, titled "Connecting South Dakota's Future: A report on the Deployment & Impact of Rural Broadband," documents the impressive headway in building infrastructure that rural providers have made in recent years. Generally, rural internet customers in South Dakota are served better than their peers in other states, according to the report.
The South Dakota Dashboard compiled the report for the SDTA and SDN Communications, a leading regional provider of connectivity and cybersecurity services for businesses. The SDTA and SDN have largely similar memberships.
RC Technologies in New Effington in northeastern South Dakota is a good, post-report example of rural telecom's continuing efforts to improve services.
The U.S. Department of Agriculture recently announced that RC Technologies is receiving a Telecommunications Infrastructure Loan Program loan of $17 million to help provide better voice, video and data services to more than 1,300 households, businesses and community organizations. The services will create the potential for business growth, increased employment, better public services and public safety, plus a higher quality of life for subscribers in Roberts and Marshall Counties in South Dakota and Richland County in North Dakota, according to the USDA rural development program.
General Manager Scott Bostrom of RC Technologies said the financing will be used to upgrade service lines to fiber for all of its customers. Work is scheduled to be completed this fall in the company's New Effington and Claire City exchanges and will be finished within four years in the Veblen, Peever, Wilmot, and Summit areas.
"We've been working multiple years to secure that loan to finish that project," he said.
RC Technologies is among the rural telecoms that belong to the SDTA.
The combined service area of the 18 telecoms that belong to the SDTA covers more than 76 percent of the state's geography.
At the time information for the report was compiled, more than 65 percent of SDTA's customers were served by fiber-optic access lines. That compares to about 40 percent for rural residents nationally, according to the trade association's study.
More than 76 percent of SDTA's customers had access to internet downloading speed of 25 megabits per second and uploading speed of 3 megabits per second. That level of service meets the Federal Communications Commission's 2017 definition of "high-speed broadband."
The SDTA acknowledges that old-style, copper lines were sufficient to meet telecommunication needs in the 1990s when the internet was relatively new and gaining popularity. But that's no longer the case.
"In a world where speed is increasingly important to many uses of the internet, access to high-speed broadband is critical," the report states.
"In South Dakota, rural telecommunication companies are on a faster track to build out fiber-to-the-premises networks" than their rural counterparts, overall, according to the report.
Entertainment is part of the internet's appeal, of course. But people rely heavily on email for important communications and websites can provide valuable information about healthcare, products and services. For businesses and institutions such as schools, good internet service is critically important because universal accessibility helps level the geographic playing field for students and companies.
Providing high-level broadband services can be challenging in areas of the state in which fields of corn, soybeans, wheat or grazing cattle dominate the landscape. South Dakota is a relatively large, sparsely populated and geographically diverse state, which raises infrastructure construction costs on a per-customer basis.
As the SDTA study points out, while it costs more to install a mile of backbone fiber in Sioux Falls than in rural South Dakota, a mile of fiber in Sioux Falls would serve nearly 2,500 residents. In contrast, a mile of fiber in the countryside would serve about five residents. That translates to a fiber-installation cost per resident of $25.54 in Sioux Falls and $3,571 in rural areas.
Federal programs help hold down the cost of providing access to vital communication services to customers in remote areas across the United States. So it's important – and reasonable – that support for such programs continue. Rural Americas, like urban Americans, deserve access to good communications services.
Improvements in wireless technology will be a big part of continuing future advances in telecommunications. The coming deployment of 5G technology will require more and better tower coverage and, therefore, more information backhaul on fiber networks, SDN CEO Mark Shlanta notes in the SDTA report.
"Thanks to the vision of these South Dakota companies, our infrastructure stands ready to serve its citizens in a global economy," Shlanta said.
Download a copy of the "Connecting South Dakota's Future" report using the button below.