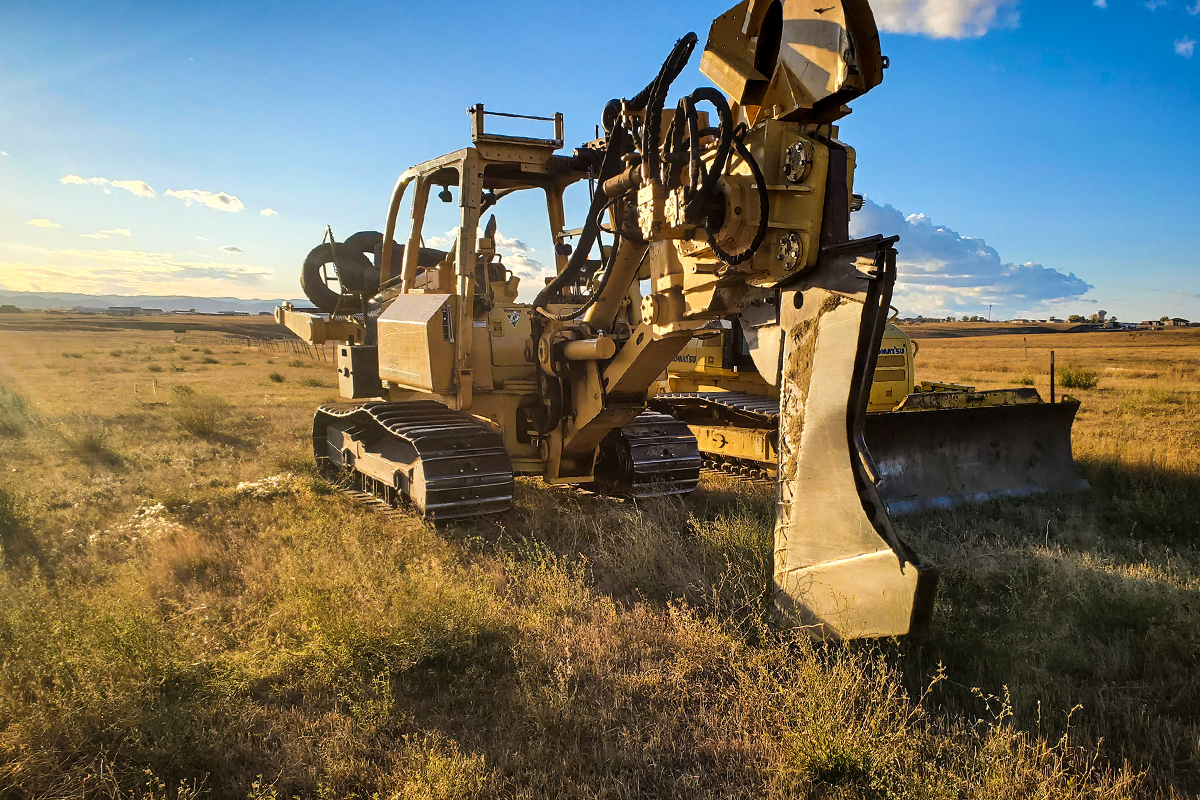 In a country seemingly divided on everything, even face coverings during COVID-19, there is one unifying issue no matter which U.S. presidential candidate wins in November: broadband expansion.
That's the message national telecom infrastructure expert Jennifer Fritzsche delivered to SDN Communications' inaugural Customer Advisory Board (CAB).
"There is bi-partisan support for connecting everyone. COVID-19 has made that abundantly clear," she told a group of SDN's top customers recently.
Fritzsche said SDN and its 17 South Dakota member broadband companies are well-positioned to thrive because of the fiber infrastructure they have or will complete soon. In fact, 93 percent of customers in the SDN member markets will have fiber to the home, farm, or business by the end of 2021, and their service areas cover 80 percent of South Dakota's geography.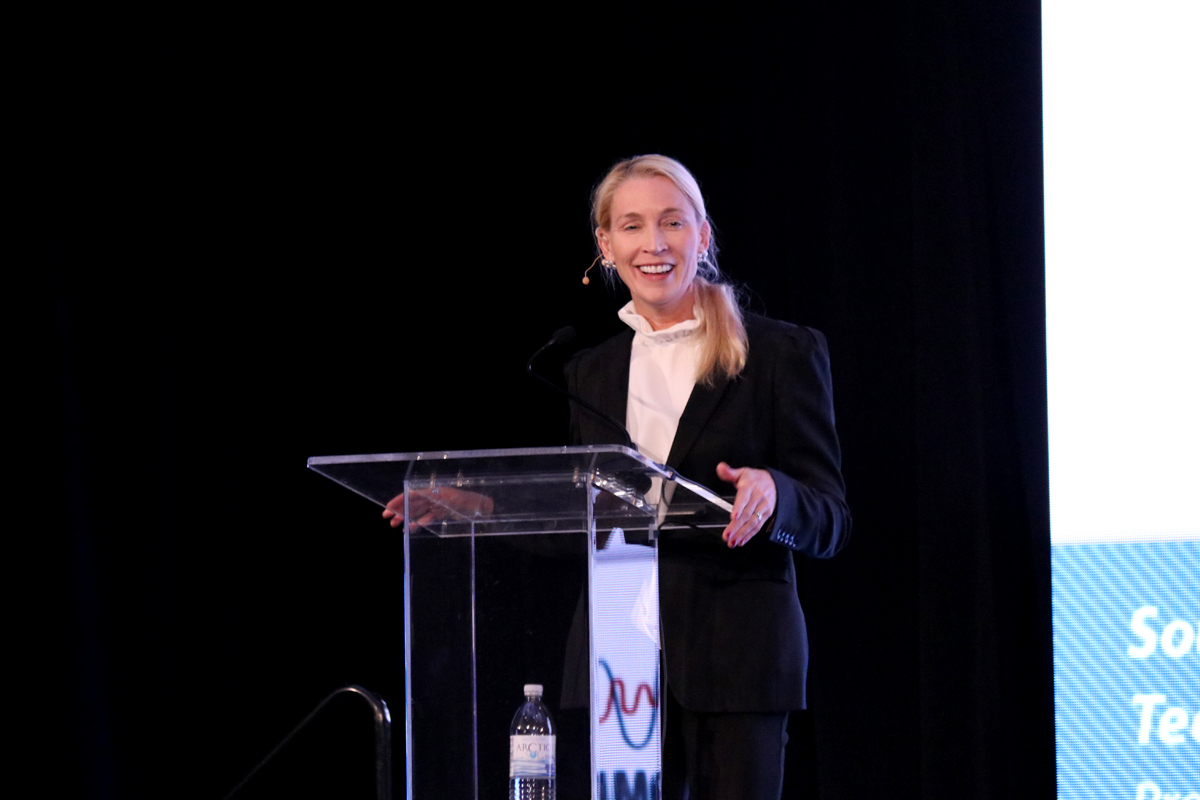 "The investments SDN and its members have made are well ahead of their peers both inside South Dakota​ and around the U.S.," Fritzsche said. "​SDN is an example of a player taking tangible steps (and capital) to close the digital divide and looking for ways to ​future-proof the network needs ​of its customer base." ​
Fritzsche noted that SDN and its members have invested more than a half-billion dollars in fiber infrastructure in the past five years.
SDN Communications CEO Mark Shlanta says to look for more aggressive fiber builds edging outside the member companies' traditional boundaries, thanks to public-private partnerships with the state of South Dakota and the federal government. In fact, the U.S. Department of Agriculture ReConnect Broadband grants have been prolific before the November presidential election, reinforcing Fritzsche's bi-partisan observations.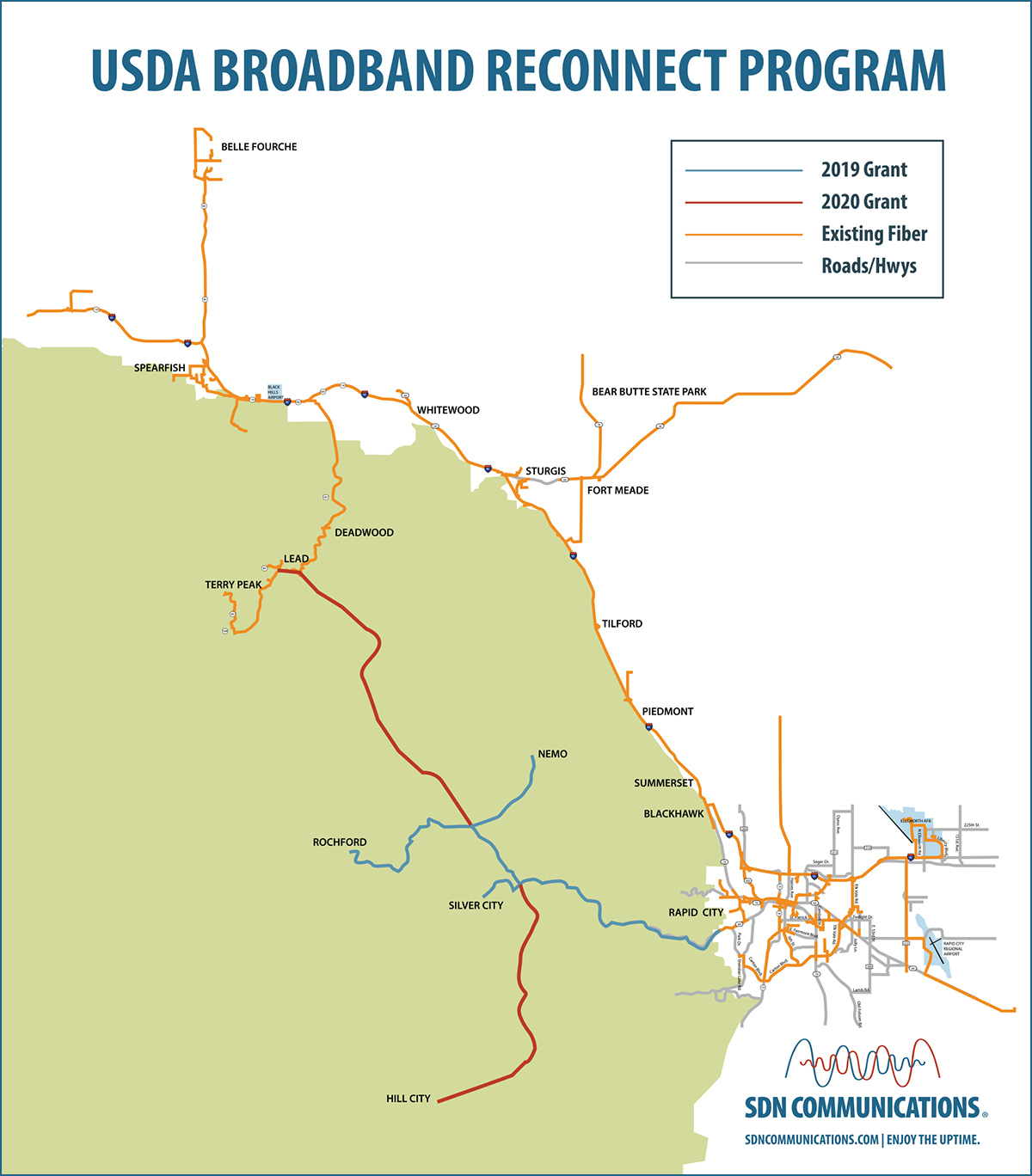 On Oct. 15th, USDA announced a $6 million grant, which SDN will match with another $2 million, to extend fiber from Lead to Hill City on Highway 385 in the heart of the Black Hills. That project is an extension of an earlier USDA ReConnect announcement this year of $3.3 million, with a $1.1. million SDN match, bringing broadband services to the tiny Black Hills towns of Nemo, Rochford and Silver City.
In addition to residential and business services, SDN hopes to entice wireless providers to improve phone and data coverage in the Black Hills for the benefit of public safety.
"Many spots in the Black Hills don't have service even though the population increases tenfold during tourism season," said Shlanta.
Fritzsche noted in SDN's CAB meeting that wireless, even the headline-grabbing 5G, is a bit of a misnomer because when someone makes a wireless call, the only wireless transport is between both users' devices and their respective cell towers nearest them. The bulk of the call (or data) travels the fiber provided by companies like SDN.
"None of wireless works without the wired connection," Fritzsche said. "Fiber is the most connected pipe around."
SDN connects most wireless towers in South Dakota and the southern third of Minnesota. Its new fiber builds in the difficult topography of the Black Hills could, therefore, improve that wireless coverage. However, it wouldn't pencil out without the partnership between the federal government and SDN.
"On average, it costs $65,000 a mile to install fiber in the granite Black Hills," Shlanta said.
USDA also recently announced ReConnect awards to the following SDN member companies:
Alliance Communications (Garretson), $1.6 million, to serve rural Lincoln and Turner counties
Golden West (Wall), $1.7 million, for services near Edgemont
Valley FiberCom (Herreid), $5.6 million, for broadband in Brookings, Kingsbury, Beadle and Clark counties
Each of the companies will enhance the federal awards with an additional 25 percent in dollars.
The aggressive broadband builds also extend to unserved and underserved South Dakotans in many other parts of the state, thanks to Gov. Kristi Noem's Connect SD program. SDN member companies received six of the eight awards in Noem's projects last year, and eight of the 14 projects this year. In total, the program's first two years will deliver broadband to 8,500 homes and 395 businesses.
Fritzsche calls fiber the "connective tissue" that enables today's online trends.
"Companies like SDN, who have invested in it, are the ones that will endure," she said.
Fritzsche, a 25-year veteran of Wells Fargo Securities, worked as a sell-side equity institutional investor analyst for the telecom sector. She recently resigned to pursue an entrepreneurial venture with Canopy Spectrum, which is attracting investors in the wireless spectrum space.
SDN Communications is a leader in providing business internet, private networking, and cloud connectivity to businesses and organizations in communities such as Sioux Falls, Rapid City, Worthington, and the surrounding areas.