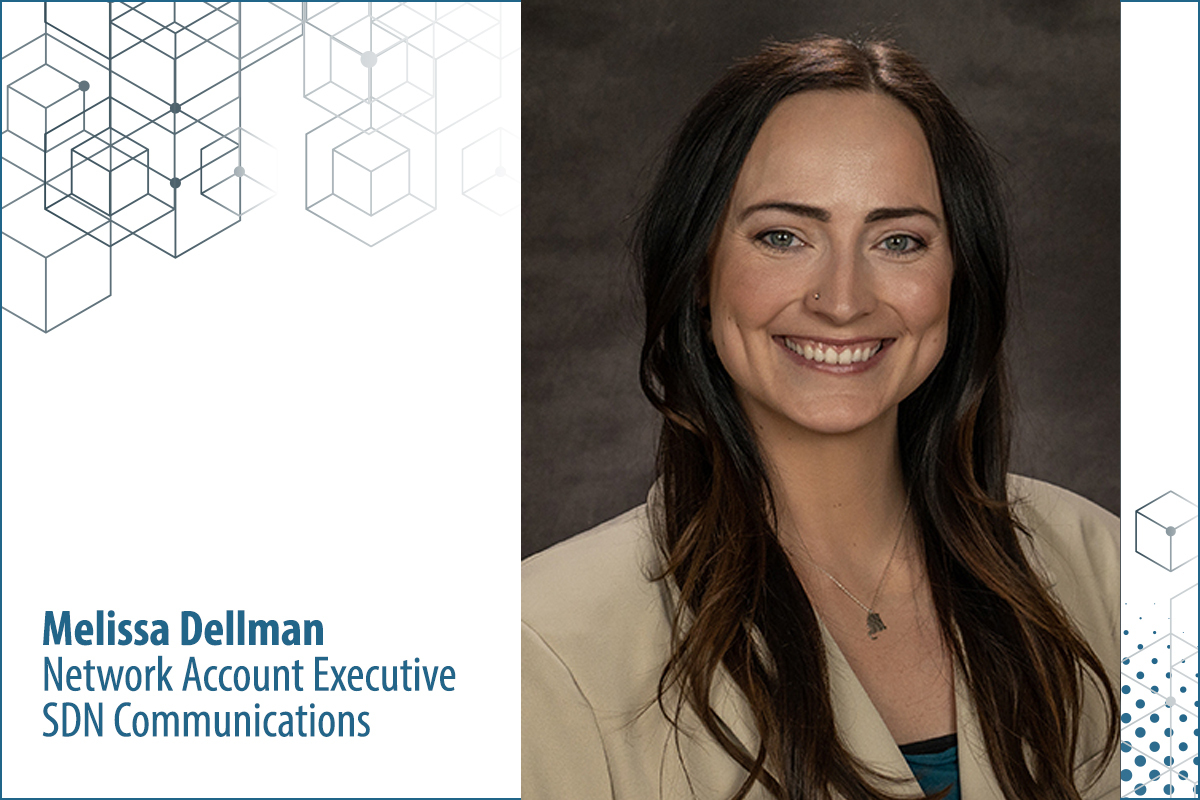 Melissa Dellman spent six years as a teacher in the Tea Area School District. Now she's a network account executive for SDN Communications.
She is the first to admit it's an unconventional career path, but she says the time she spent as a teacher was an invaluable experience that will help her tell and sell the story of SDN Communications and its business internet services to new and existing customers.
An example:
"I would have this conversation openly and candidly with (my students)," she said. "Ok, so we're getting ready for a rock cycle test. 'Raise your hand if you think there are successful adults out there who don't know what the rock cycle is?' They all ended up raising their hands. And then I'm like, 'Well, why are we here then? What's the point of you learning this?' And so I could coach them through that and be like, 'OK, I'm here to teach you how to learn.'"
The moral of Dellman's story: She doesn't need a telecommunications degree to work for SDN Communications, and customers don't need to become experts on fiber internet delivery for her to be successful at her job.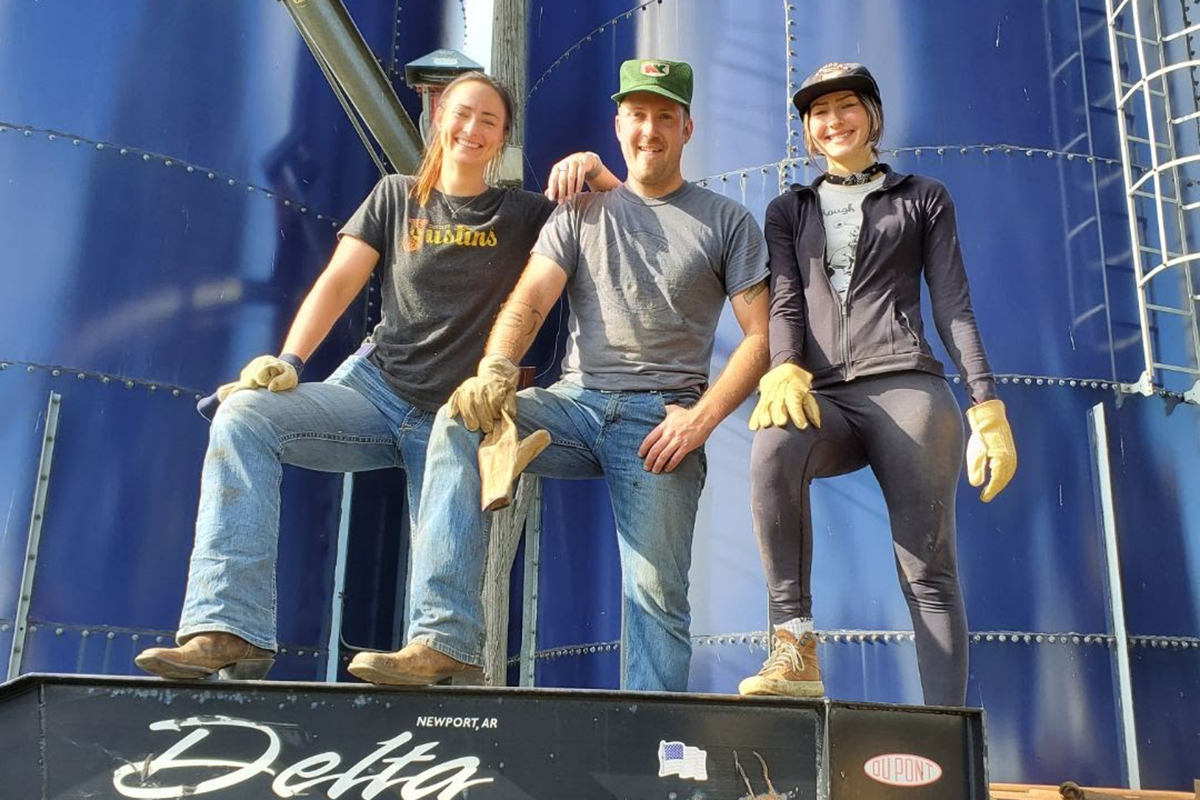 "I will explain it to the businesses in a way that they understand the value and they understand the concepts behind it, but they can rest easy because they're with a well-respected and trusted company that's going to make sure that they're taken care of," she said.
Financial expert Dave Ramsey advises his listeners to find insurance agents or financial advisors who have "the heart of a teacher." Dellman is the perfect person for that job at SDN.
She is a lifelong Sioux Falls resident, a University of South Dakota graduate, and the newest member of the SDN team. Here are some things you should know about her:
She loves her family so much that her sister is her next-door neighbor
When Dellman recently considered living outside of Sioux Falls, she opened Google Maps to see how far the home would be from the city. But her boyfriend, Jordan Schemmel, noticed the address she put down as the comparison wasn't just a general spot in Sioux Falls, it was her parents' house. She subconsciously was looking to see exactly how far she would be from her parents and her childhood home near McKennan Park.
She's also close with her two siblings, especially her younger sister, Olivia, who is not coincidentally her next-door neighbor at her apartment building.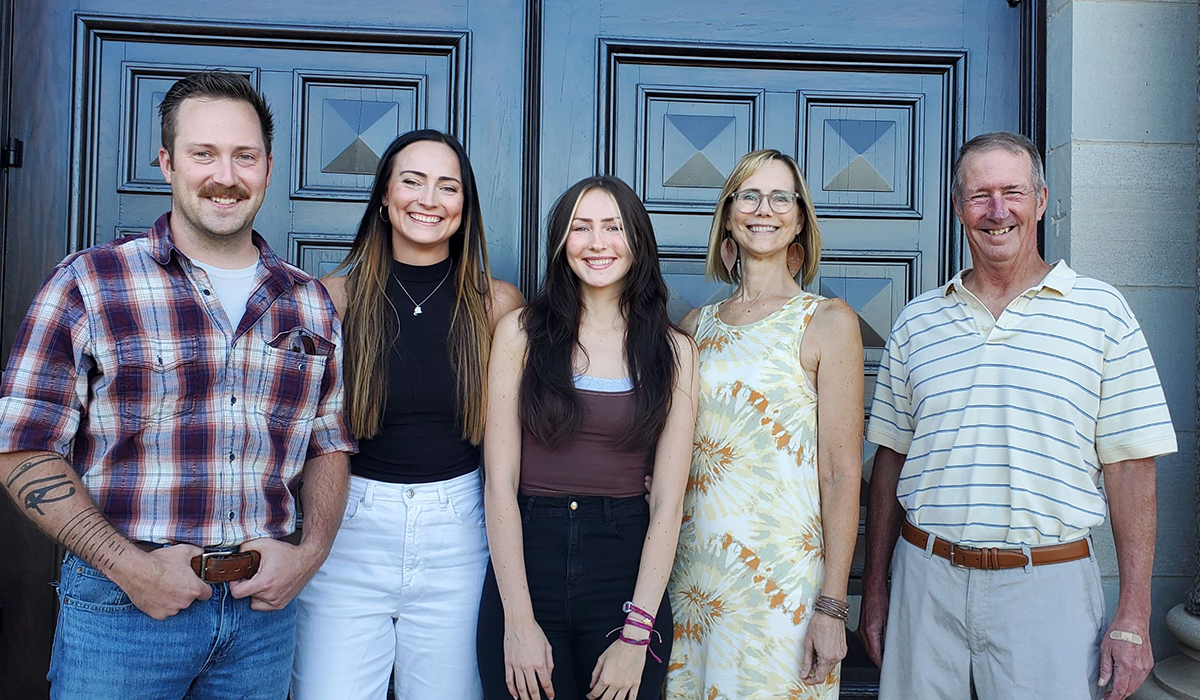 "She's my best friend," Melissa said. "And I can never allow her to get too far from me. There's a six-year age gap between her and I, so growing up, she was always on my hip."
Dellman says she gets her active, social side from growing up watching her dad, Dave, and her comfort and loving side from her mother, Julie, and her late grandfather Robert Dieter.
The family stays at a lake cabin in northern Minnesota every summer, where they "do a whole lot of nothing" but spend time together. They also enjoy helping out at her grandmother and uncle's family farm.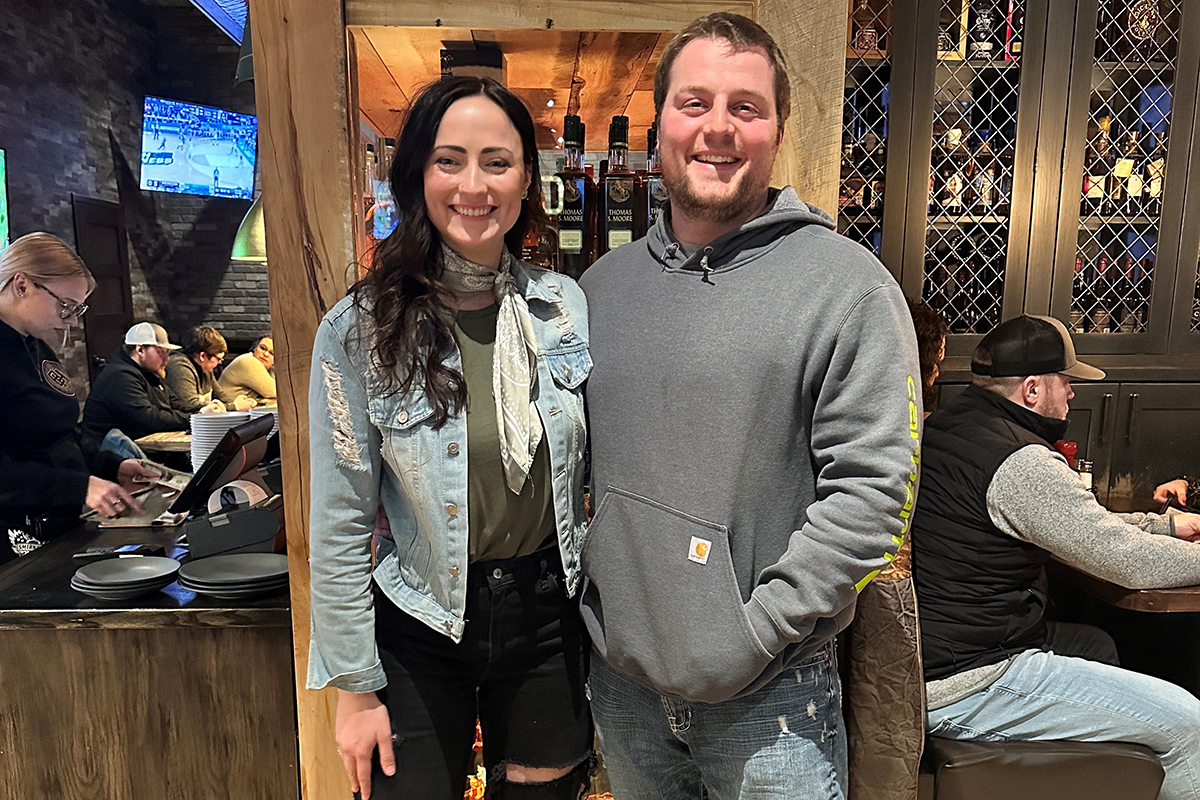 She loved teaching but realized she most values connecting with adults
Dellman grew up enjoying dance, so she briefly considered starting her own dance studio before she realized that it would require working evenings and many weekends, thus cutting back on family time.
The next best thing was becoming a teacher, and she earned her degree at the University of South Dakota and taught six years as a sixth-grade science teacher with the Tea Area School District.

She said she enjoyed being a teacher, but realized it was adult relationships that motivated her the most. She also struggled with the fact that teachers get to know students so well every year but then must completely start from scratch when the new class comes in the following year.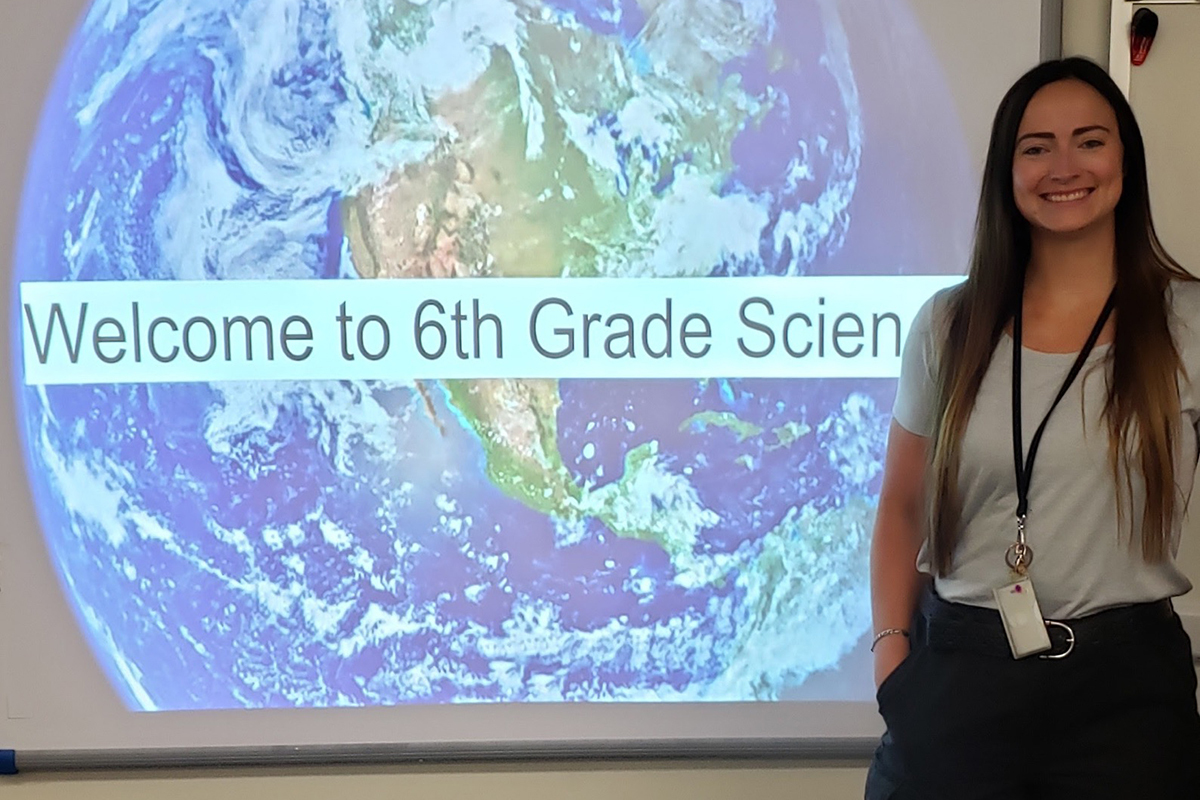 Dellman says she learned a lot as an educator and that those skills will be instrumental in her work as a network account executive for SDN Communications.
"I know that being a teacher improved my communication," she said. "I know that I can relay information to people and understand (their situations better), having that piece of empathy."
Dellman will be the first to tell you that she loves to talk – if there is a networking or social gathering in Sioux Falls, chances are she will be there.
"I don't know if you could tell this about me, but I could talk to that doorknob for like three hours," she joked, pointing to a nearby door.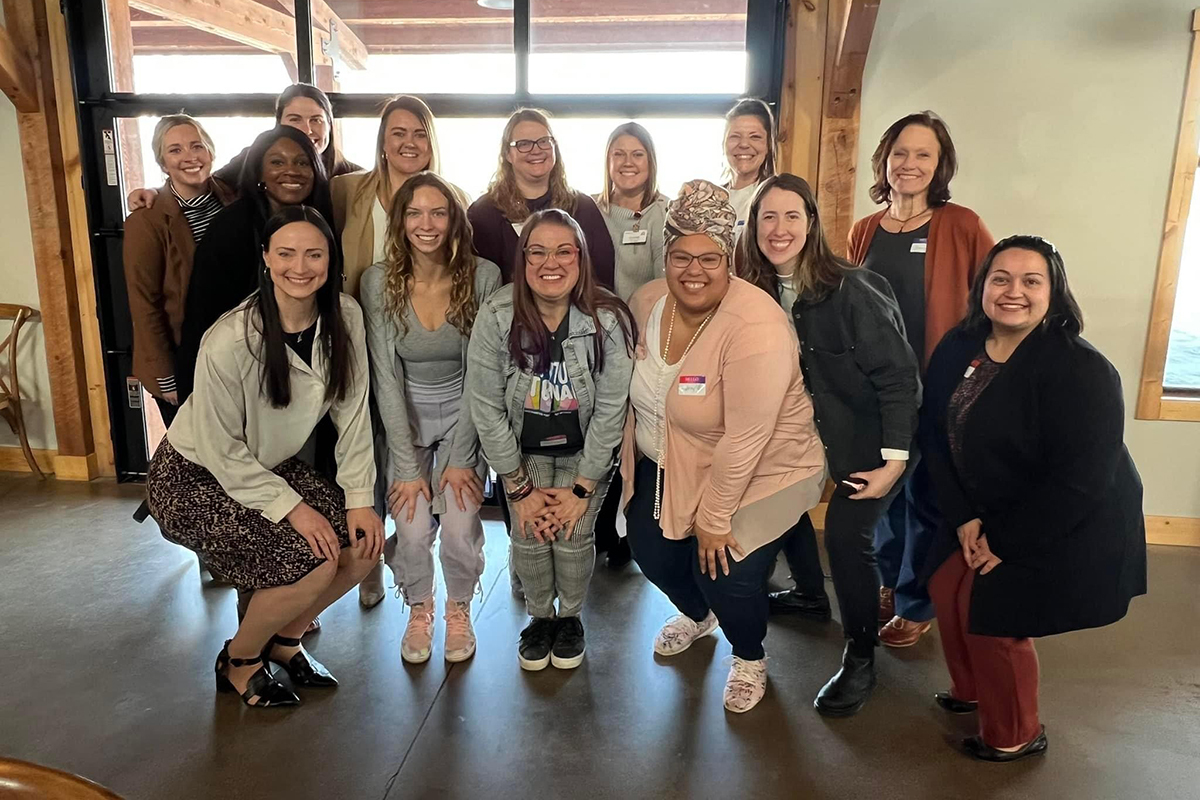 Faith and community are very important to her
Dellman credits a mentor she had when she was 20 for inspiring her to dive into the value faith can have in her life.
Today, she's a frequent attendee at Gloria Dei Lutheran Church in Sioux Falls; its inclusivity is one of the pillars of her faith.
"I'm reading a book right now called, 'Everybody Always,' and it's about loving everybody, but in particular the most challenging people, and that's the way that I choose to treat people. I would never want someone to feel like they didn't have anyone to go to."
Dellman said she volunteers with Lutheran Social Services — she has a "little sister" who is in high school — and is an ambassador with Call to Freedom, an organization that helps survivors of human trafficking. In May, she will graduate from the Leaders of Tomorrow group.
She also volunteers with her church and enjoys being an active member of the congregation.
"My faith humbles me, and it allows me to stumble," she said.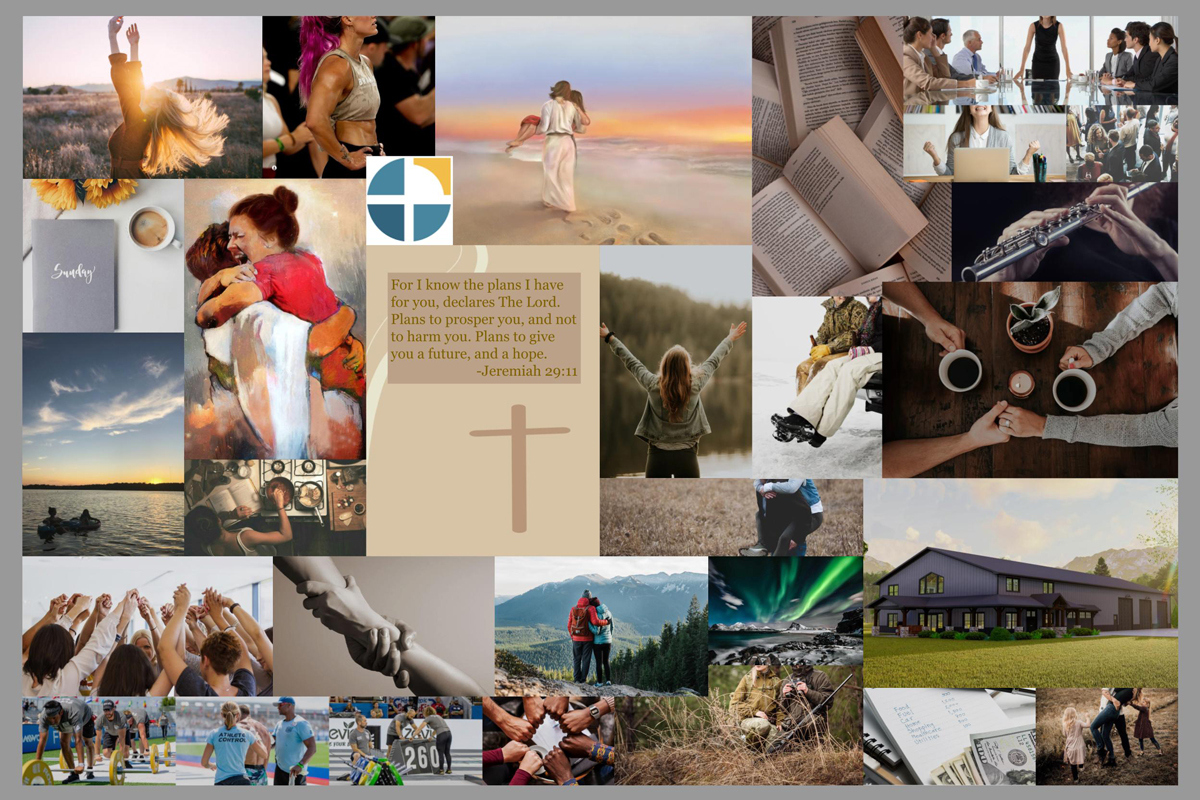 Her vision board and journal serve as an inspiration
When Dellman is not spending time with family or networking at social events, she enjoys journaling and walking. Last year, she started a vision board, where she posts goals with photos assigned to them at the beginning of the year to inspire her to stick with them. This year, one of the photos is of a flute, which serves as a goal to dust off her instrument from high school. Other photos include motivations to read more, budget, be more active, and spend more time preparing meals.
Journaling helps Dellman process her thoughts at the end of the day and serves as a benchmark for getting stuff done. She used the journal to help her decide on taking the SDN Communications job when she was approached by commercial sales manager Jon Clayborne about the position.
"It helps me when the highs are high and when the lows are low – it brings me back to reality," she said.