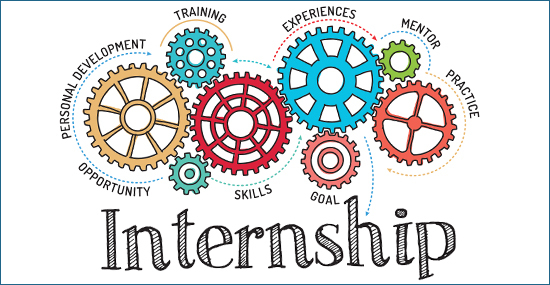 Caitlin Uthe credits her internship at SDN Communications for helping prepare her for a full-time job in the telecommunications industry.
Uthe recently became a marketing assistant at TrioTel Communications, Inc. in Salem, S.D., She's thrilled to have gotten the position and says work is going well.
"I love it. It's awesome. I'm having a great time. Everyone is so nice, super nice" she says.
Uthe is among several former SDN interns who have remained in the telecommunications industry with South Dakota companies, including Sioux Falls-based SDN. The company is a leading regional provider of broadband, cybersecurity services and other telecommunications solutions for businesses and institutions.
Amy Preator, director of human resources at SDN, says the company doesn't track where all its former interns end up working. But seven people who interned at SDN now work there full-time. The company currently employs five interns, and five new interns will start with the company this summer, she says.
TrioTel, where Uthe works, and SDN are closely affiliated.
TrioTel is one of the 17 independent telecommunications companies in South Dakota that own SDN. The owner companies, which are also are known as member companies, collectively serve about 80 percent of South Dakota's geography.
In addition to Salem, TrioTel serves residents and businesses in Alexandria, Canova, Center, Clayton and Emery, Spencer, Winfred, and the surrounding rural areas. The company provides customers with a variety of broadband services, including Internet, TV and phone services. TrioTel also offers products and services such as computer classes and home-automation and remote-monitoring equipment.
Uthe, who is from Presho, S.D., graduated from South Dakota State University in the spring of 2016 with majors in advertising and marketing. She worked as an intern at SDN from May 2015 to April 2016 before starting at TrioTel in February 2017.
"SDN helped me understand the lingo, and the ins and outs of the telecom industry. I've been able to apply here what I learned there," Uthe says.
During her internship, she also learned how to make social media more engaging and other applicable skills.
Her responsibilities at TrioTel include helping create advertising material and newsletters, keeping social media and website information up to date, and assisting in event planning and customer relations, says Jan Larson, marketing supervisor at TrioTel.
"As an applicant, Caitie stood out because of the internship with SDN. That experience gave her a better grasp of our industry than other candidates," Larson says. "We're excited to have Caitie with us. She's a great addition to the TrioTel team."
SDN leaders take pride in knowing that the company's internship program is helping train future members of the regional, telecommunications workforce.
For more information about SDN and its member companies, see www.sdncommunications.com.